Wednesday Walk : El Alibar [Eng- Esp]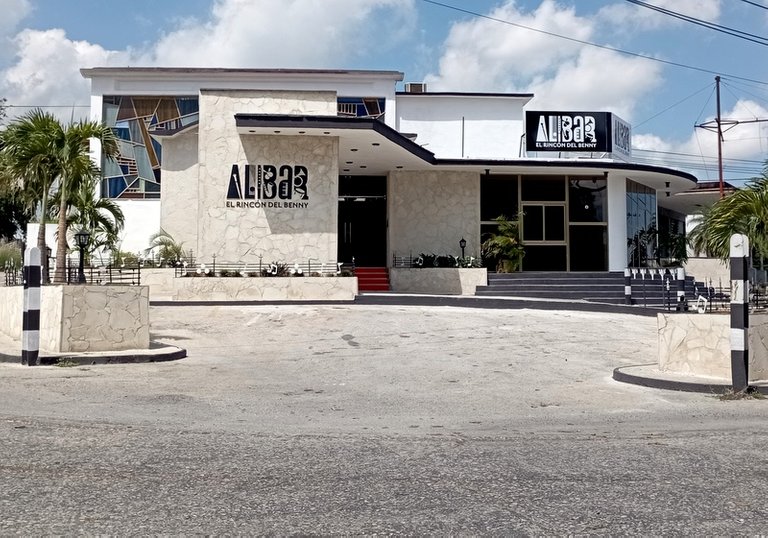 Good morning, friends! Today, on my way to work, I passed by a place I have visited several times: "El Alibar". This place, located on Calzada de Dolores belonging to the San Miguel del Padrón Municipality here in Havana, was known as "El Rincón del Benny" after he settled in Havana in 1943. It was the place where, every night, he made his recapitulation of the day and at the time he arrived it became a great spectacle.
¡Buenos días, amigos! Hoy, de camino al trabajo, he pasado cerca de un lugar que he visitado varias veces: "El Alibar". Este lugar, ubicado en la Calzada de Dolores perteneciente al Municipio San Miguel del Padrón aquí en La Habana, era conocido como "El Rincón del Benny" después que se estableciera en La Habana en 1943. Era el lugar donde, cada noche, hacía su recapitulación del día y a la hora que él llegaba se convertía en un gran espectáculo.
---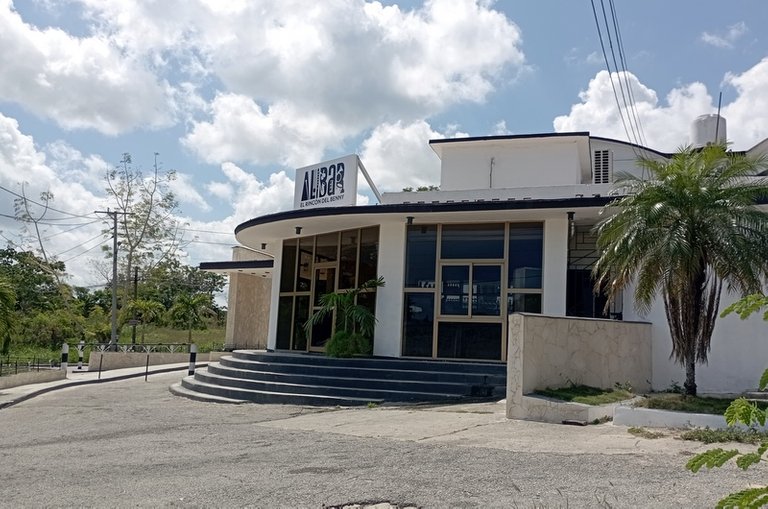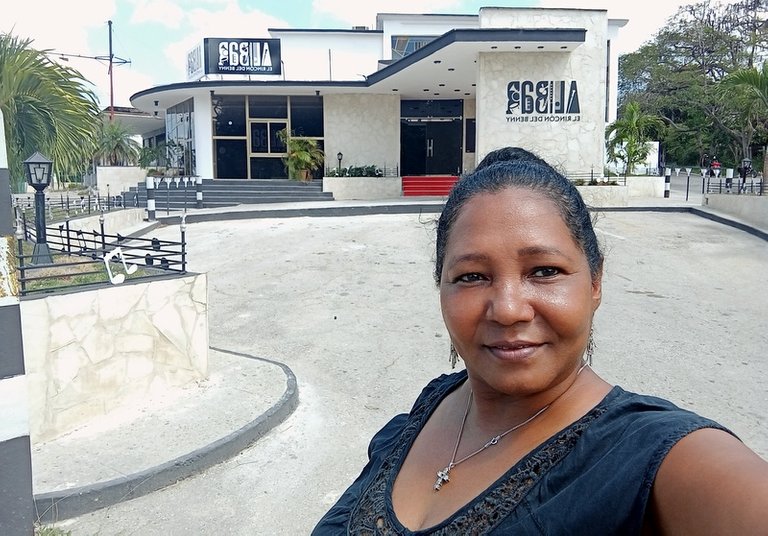 Benny Moré represents son and guaracha, musical genres that gave international renown to our country and put Cuban culture on a high level. Therefore, I was very happy to see that they had restored and reopened this place that had been abandoned for years.
It had been more than 5 years since I had been there and I was pleasantly surprised to see that it had been completely renovated. It was in terrible condition and it was a shame that a place that contains so much culture was a victim of neglect and abandonment.
Benny Moré representa el son y la guaracha, géneros musicales que dieron renombre internacional a nuestro país y pusieron en alto la cultura cubana. Por eso, me alegró mucho ver que habían restaurado y reabierto este lugar que llevaba años abandonado.
Hacía más de 5 años que no iba y me sorprendió gratamente ver que lo habían renovado por completo. Estaba en pésimas condiciones y era una pena que un lugar que encierra tanta cultura fuera víctima de la desidia y el abandono.
---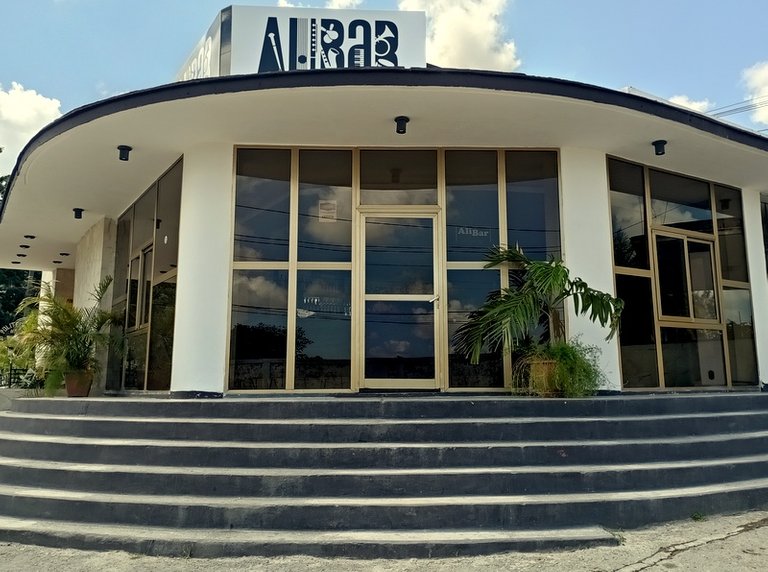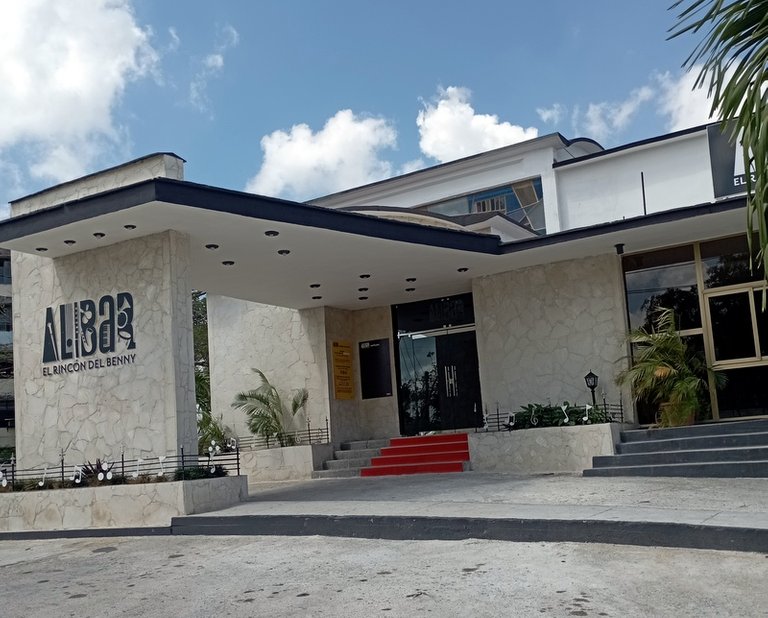 I must say that the improvements made to the place are remarkable and that new elements have been incorporated that give it a special touch. For example, around the outside flowerbeds, they surrounded the place with a small fence decorated with musical notes, which is a precious detail.
At the top of the premises, they put the name "Alibar" in large letters, which is distinguishable from far away, considering that it is on a corner on a raised blade facing the busy Dolores Street. Anyone passing by has to turn their head to see it, it attracts a lot of attention.
Debo decir que las mejoras realizadas en el lugar son notables y que se han incorporado nuevos elementos que le dan un toque especial. Por ejemplo, alrededor de los parterres exteriores, rodearon el lugar con una pequeña valla decorada con notas musicales, lo cual es un detalle precioso.
En la parte superior del local, pusieron el nombre "Alibar" en letras grandes, que se distingue desde lejos, teniendo en cuenta que hace esquina en una cuchilla elevada que da, a la transitada calle Dolores. Cualquiera que pase por allí tiene que girar la cabeza para verlo, llama mucho la atención.
---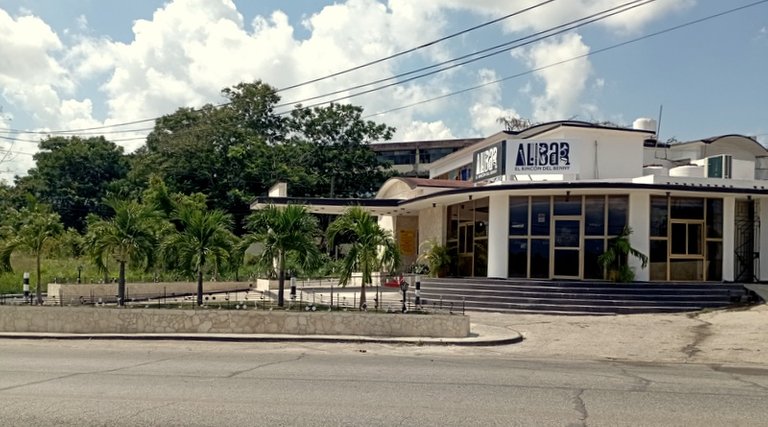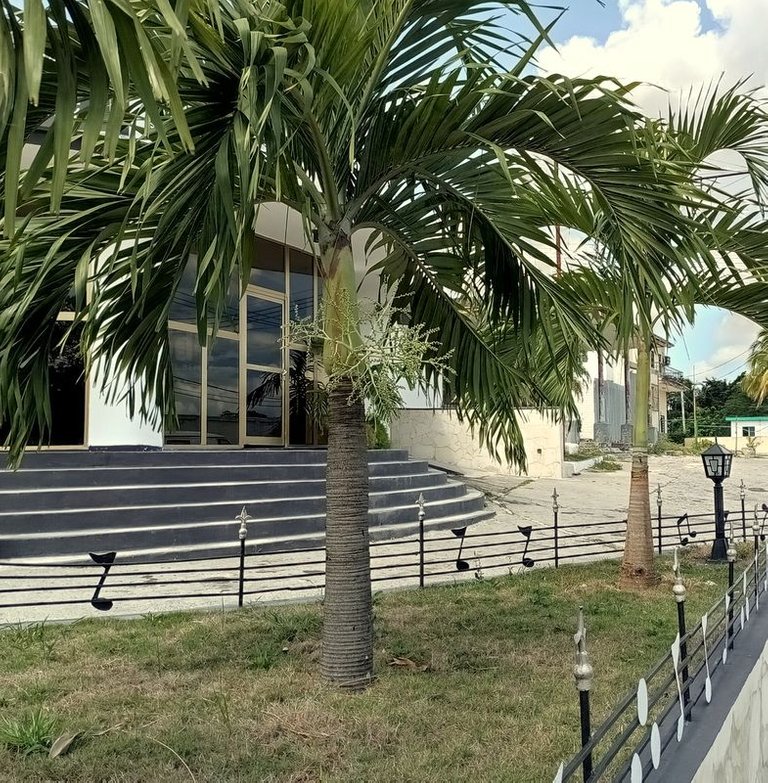 I share with you some photos of the place, which offers bar and cafeteria service every day. From Friday to Sunday it functions as a cabaret where you can listen to Cuban music and every night a song or two by the Bárbaro del Ritmo.
I want to send greetings to everyone and share with you this post to participate in the #wednesdaywalk challenge, promoted by @tattoodjay. have a great day and see you soon!
Les comparto algunas fotos del lugar, que ofrece servicio de bar y cafetería todos los días. De viernes a domingo funciona como cabaret donde se puede escuchar música cubana y todas las noches una que otra canción del Bárbaro del Ritmo.
Quiero enviar un saludo a todos y compartir con ustedes este post para participar en el reto de #wednesdaywalk, promovido por @tattoodjay. que tengan un buen día y ¡hasta pronto!
---


Las fotos fueron tomadas con mi teléfono Xiaomi Note 11
Utilice Traductor DeepL
---
---