This Pandemic taught us few important things, firstly to remain at home and secondly to keep everything hygiene. No matter what, we are not allowed to go out in public. Still there are many workers and staff doing their duty. They were started to call as the warriors who still wants us to.be safe and are out to make our surrounding better.
In our society , due care were given on the cleanliness. Since the outbreak of the virus in a neighbouring society which was now completelly sealed, we took it upon us to make sure to keep everything clean and safe. Thanks to the local authority who helped us with their staff and workers. It is the same routine everyday. And we along with the RWA member keep everything on check.
Cleaning
First thing in the morning was to make everything clean, and the days starts with brooming and cleaning. While in process we make sure to maintain the social distancing. Starting from the park, the cleanliness drives goes to the temple compound. Picking up all the fallen leaves.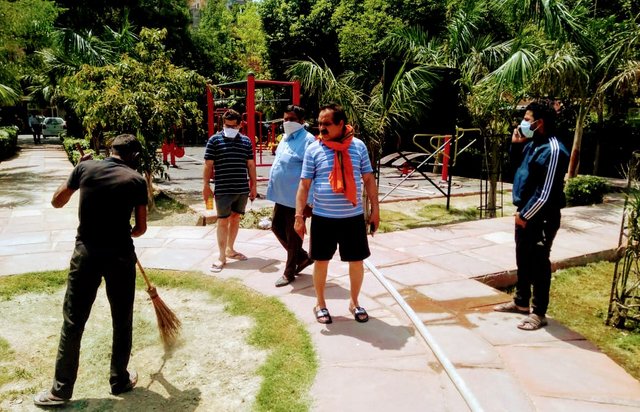 All the dust, or litters were dumped in dustbin. Even sometimes we used water to clean any dirt.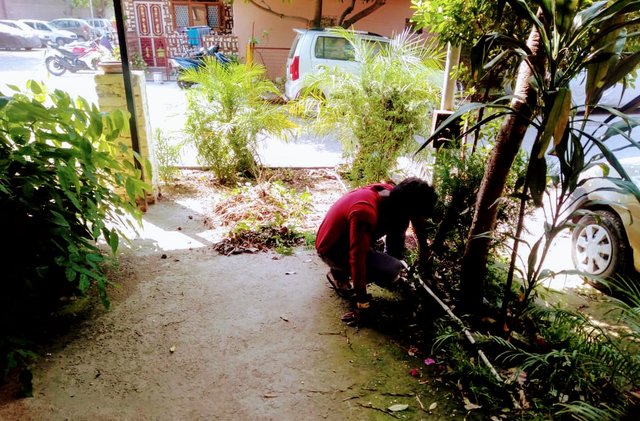 Each corner of the society were properly cleaned.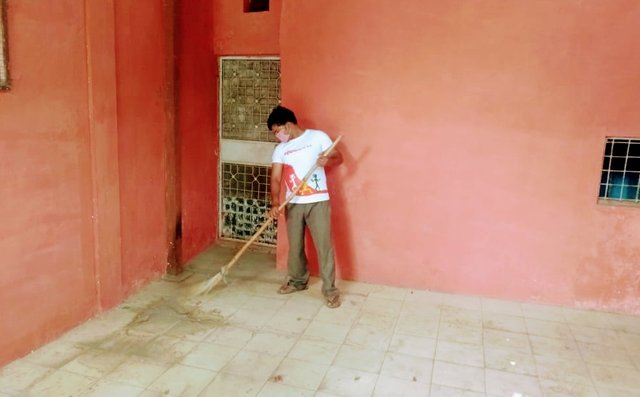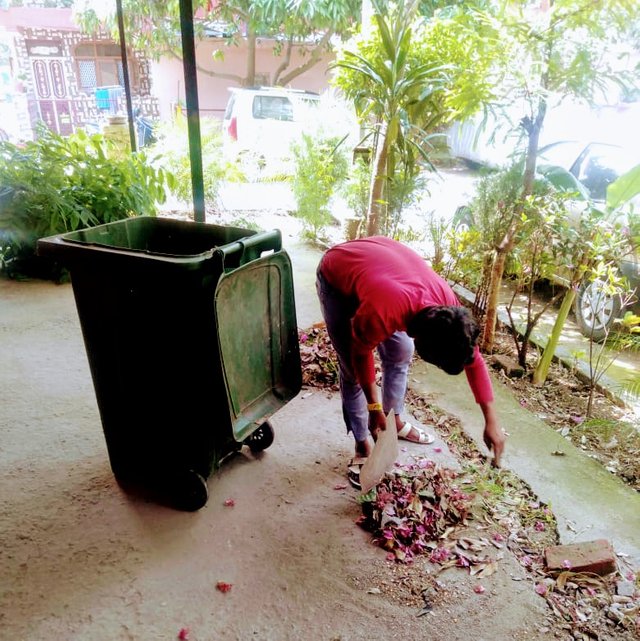 Sanitizing
We have brought our own sanitizing machine. Allowing one of the worker to spray the chemical at every door in the ground floor. It helps in killing all the virus and germs and sanitoze the entire ground area.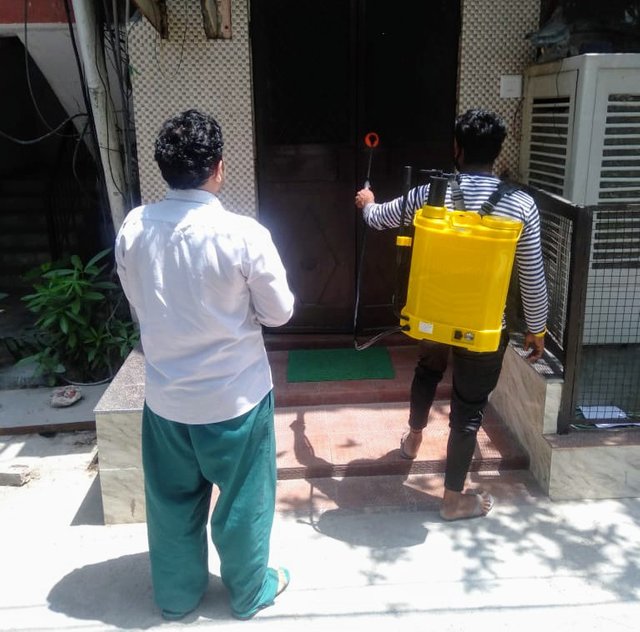 Fogging
In evening, we call.upon the local authority for running the fogging machine in the compound.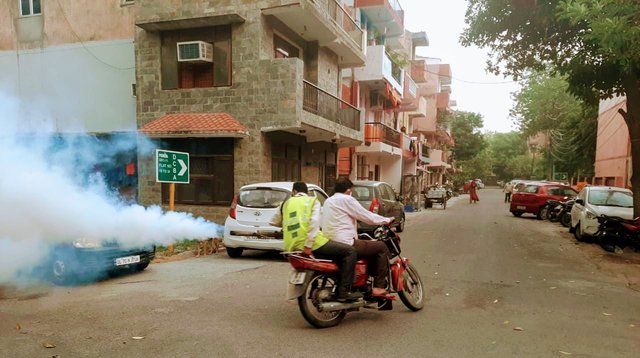 The smoke from the machine which is mostly a mixture of chemical disinfectants kills all the mosquito, and in process make the empty street foggy. Earlier the same streets used to buzz with kids.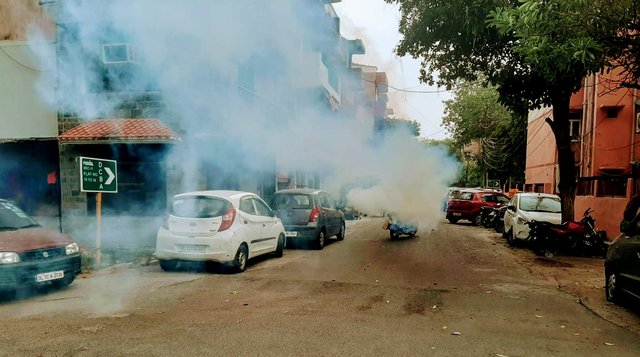 Thereby creating a thin cloud cover in the entire area. It has a foul smell, which must be avoided, else you will get some headache or eye irritation. Though the smoke does not last long, but for a few minutes it becomes quite hazy everywhere.
Social Distancing
The police do visit our entrance gate every now and then, to check if the basic protocol are in place or not. They keep reminding security guards to follow it strictly.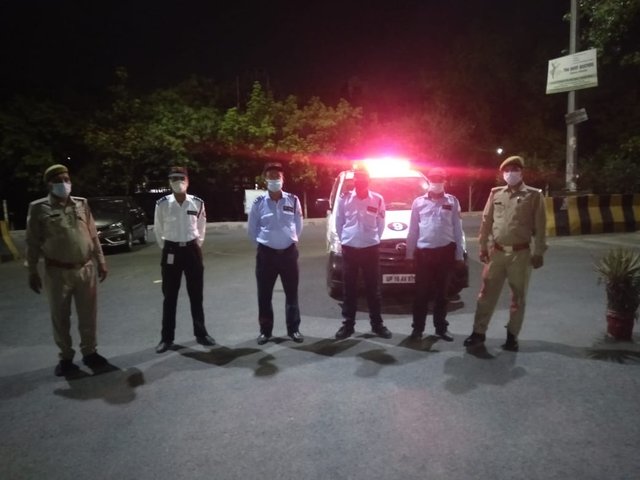 Whosoever is entering the premises are properly sanitized, and then allowed
Its good to see many people.still outside doing their best to keep everything clean and clear. We must be thankful to them , who still braving all the problems and keep everyone clean and safe
This is my post for @tattoodjay on #wednesdaywalk. A tribute to all the covid-19 warriors. And people who are working hard out there.
Stay Home...Stay Safe !!
Namaste @steemflow
(Original Content & Quality Curator)