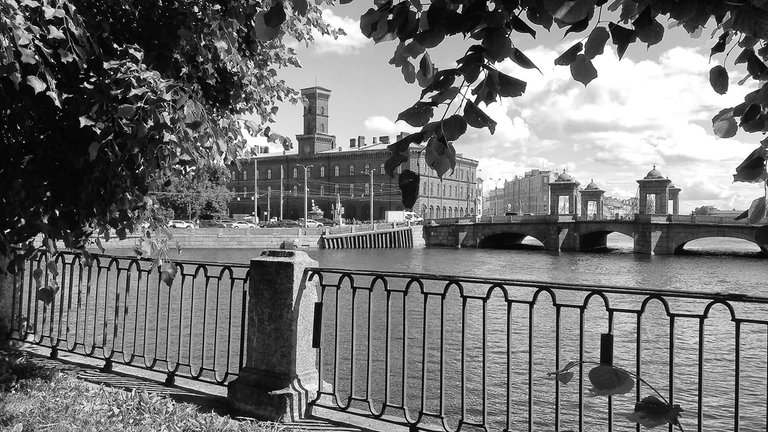 Hi, friends! Today's Wednesday walk turned out to be a story about trees that grow on banks of our rivers. I didn't make that story on purpose when I walked. I decided to write a few words about what is depicted in the photos, and the story about the trees I got. But I started with something else...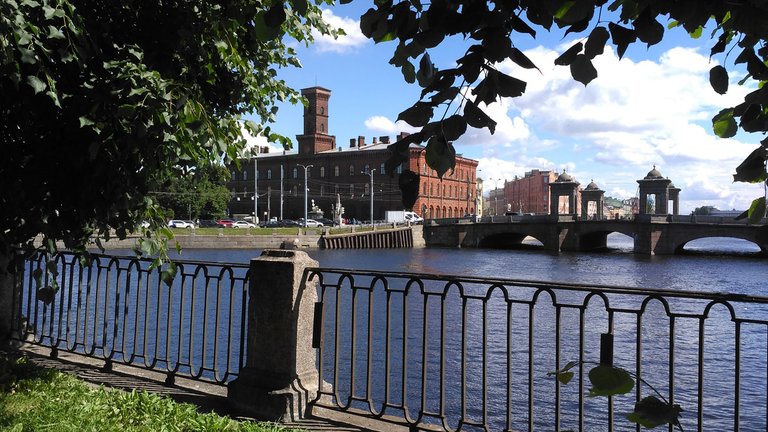 I'm trying to find the right English name for the building in the picture, but it's complicated. In Russian it's called "Sezzij dom", such buildings were built for city services, which combined the functions of a fire department, police station and economic department. It was a "3 in 1" thing. The Fire tower gives the building an immediate access to the fire brigade, the other purposes of the building can be found only in the archives. But the continuity has been preserved here: now there is an educational institution in this building where young policemen are taught.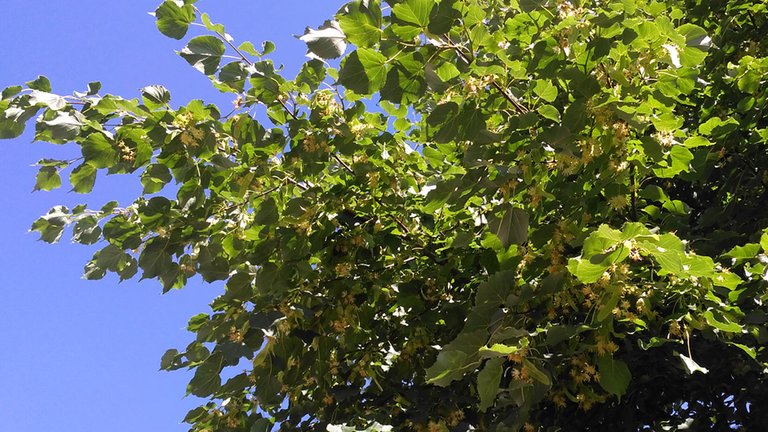 My Wednesday walk began by looking at this building, which was separated from me by the water of the Fontanka River. We have the top of the summer in our city. The linden blossoms, the smell of blooming linden floats over rivers and canals. These trees that can be seen in the foreground are very young, they were planted a few years ago, earlier on this place poplars grew.
From Fontanka River, I walked to Buckle River. Poplars used to grow on the banks of the Buckle River, too. Now two rows of trees grow here, chestnuts are planted closer to water, linden trees are planted closer to the roadway. There is a lot of traffic on the bank of the Buckle River and the air is not very healthy for the trees, they grow slower than on the Fontanka River embankment.
The youngest linden trees are on the Griboedov Canal. These trees still need additional supports so that the wind won't damage them.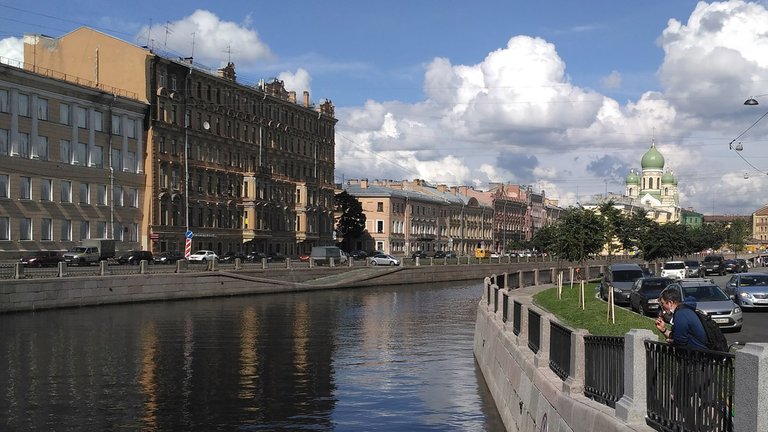 When the reconstruction of the green areas had just begun, it seemed that we could not soon walk along the shady embankments. But linden trees and other young trees are growing quite fast.
This is my entry for the #wednesdaywalk challenge by @tattoodjay.