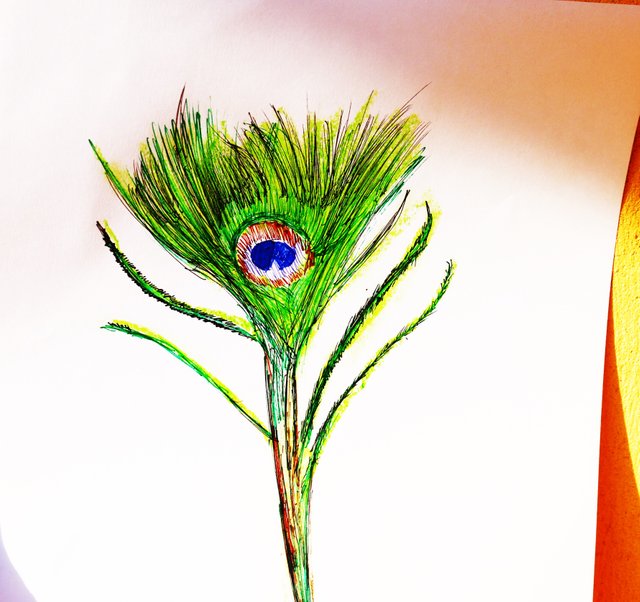 In the movie Farhenheit 451 —based on novel Farhenheit 451 by Ray Bradbury— , Beatty consistently taunts Montag by reading contradictory passages from the same books and tries to prove that all the books and literature is confusing. In other words, books are meaningless. An even dangerous attempt was to prove that books are unsafe.
Today, one can notice that we are living in the same age where art , creativity and philosophy have lost significance. No one wants to hear such things. For this reason, I made an attempt to draw Feather Ink Quill pen to remind everyone how did we begin writing.
It's fortunate that Hive arrived and now we have #Hiveblog platform where we can resuscitate art, literature and creativity. And that's why I am optimistic that we will make things great again.
Items used for this art :
Fountain pens (with blue , brown and green ink )
Ball point
Pointer
Color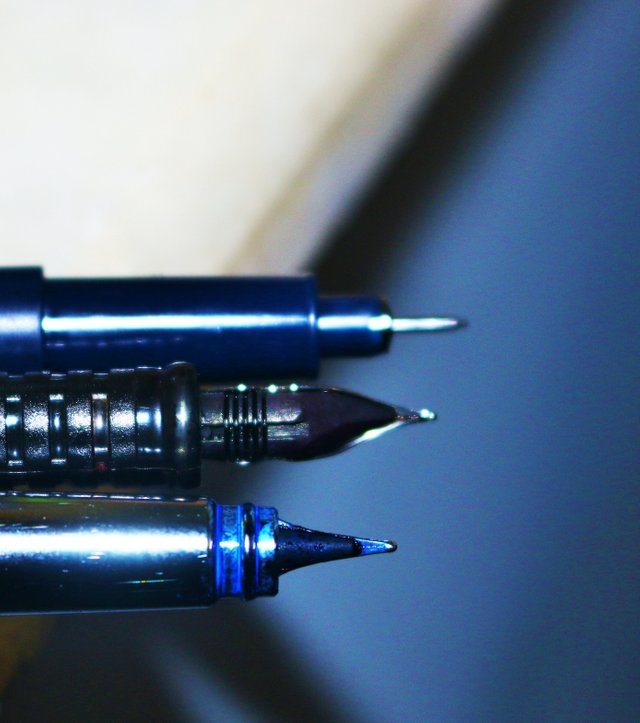 Drawing Process :
In the first approach, I used three fountain pens with blue, brown and green color. Also, I used one black pointer and one blue ballpoint.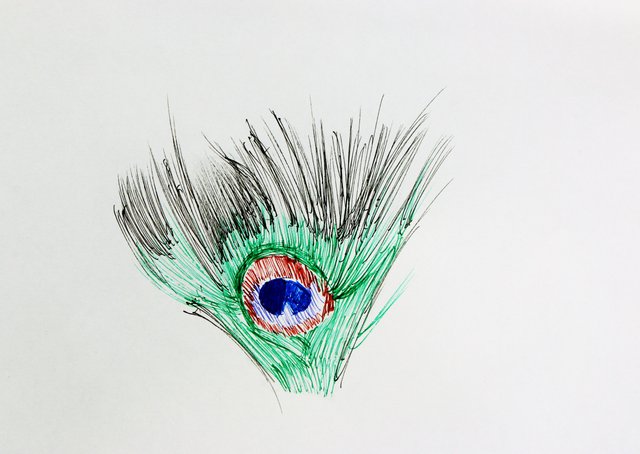 Second, I completed the entire drawing .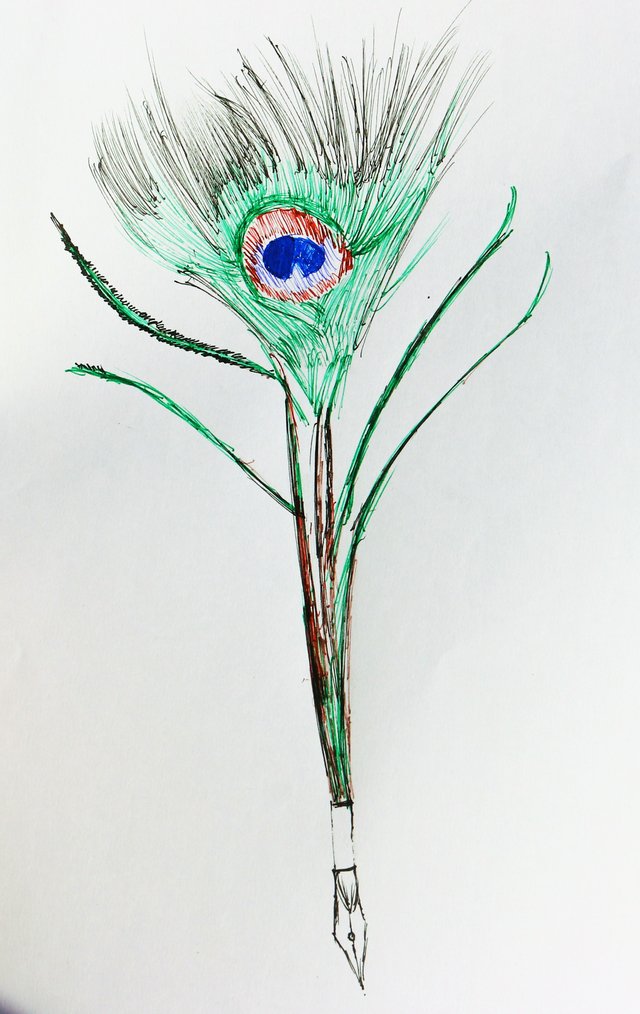 Finally, I added green color to feather so that I can show its vibrancy.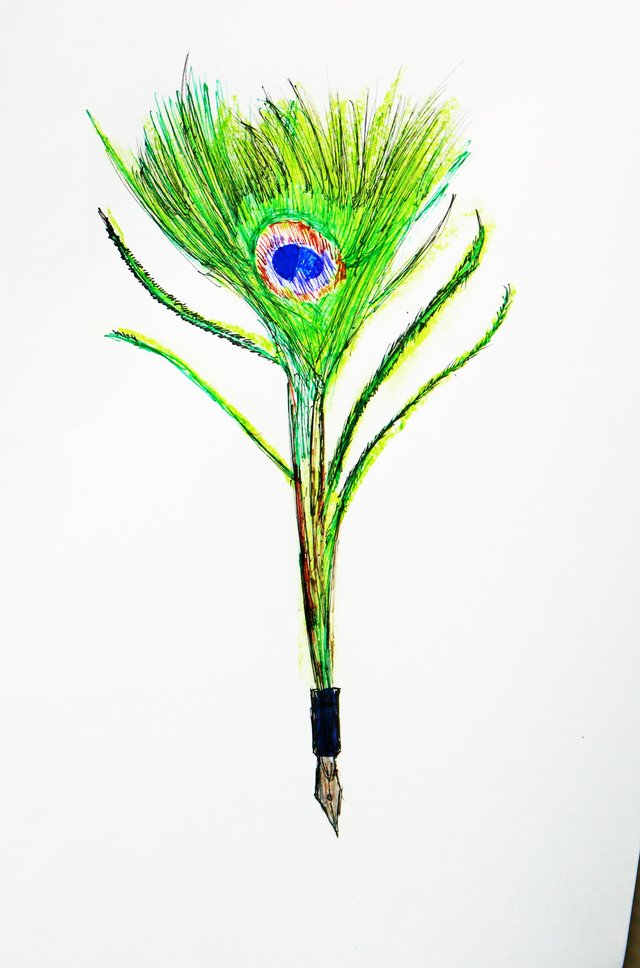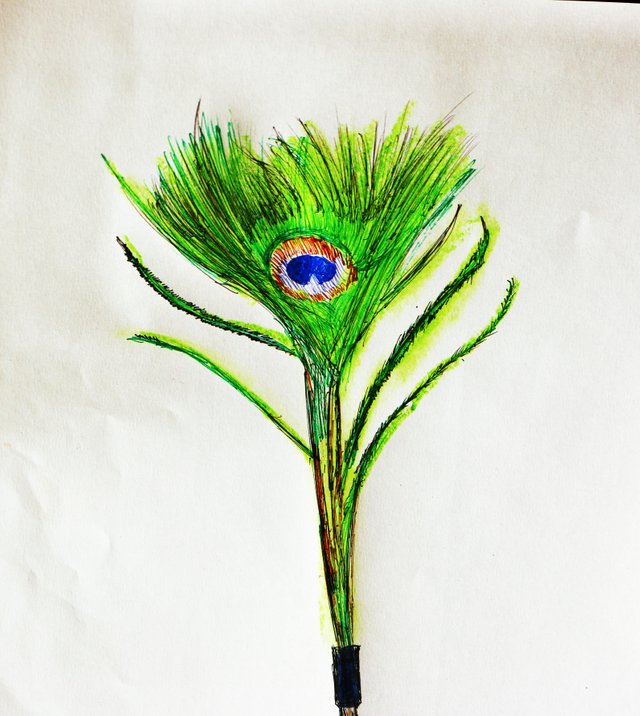 Stay Safe !