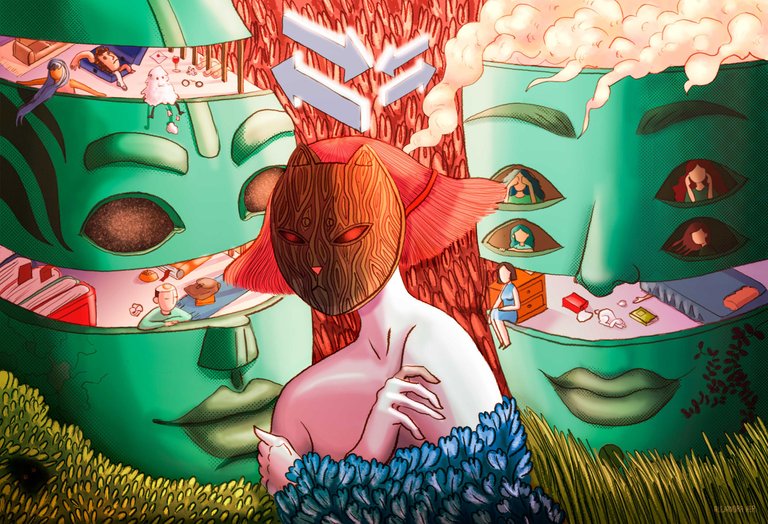 "Reborn" or Story #4
NFT. Digital painting. 5 editions.
Alejandra Her
2021
"Reborn" or Story #4
Something in me is born with each mask and dies when I take it off.
The mask is nothing more than my birth. If I have to die, I will continue to be born, although my destiny is still death.
---
This is a short one! but I feel it was enought. The image itself is powerful. I love it.
How do you feel about it?
---
Tomorrow Ill be posting my Story #5, so, Stay tuned.
See you tomorrow!
---
Follow me at
Illustrations and review By ©Alejandra Her