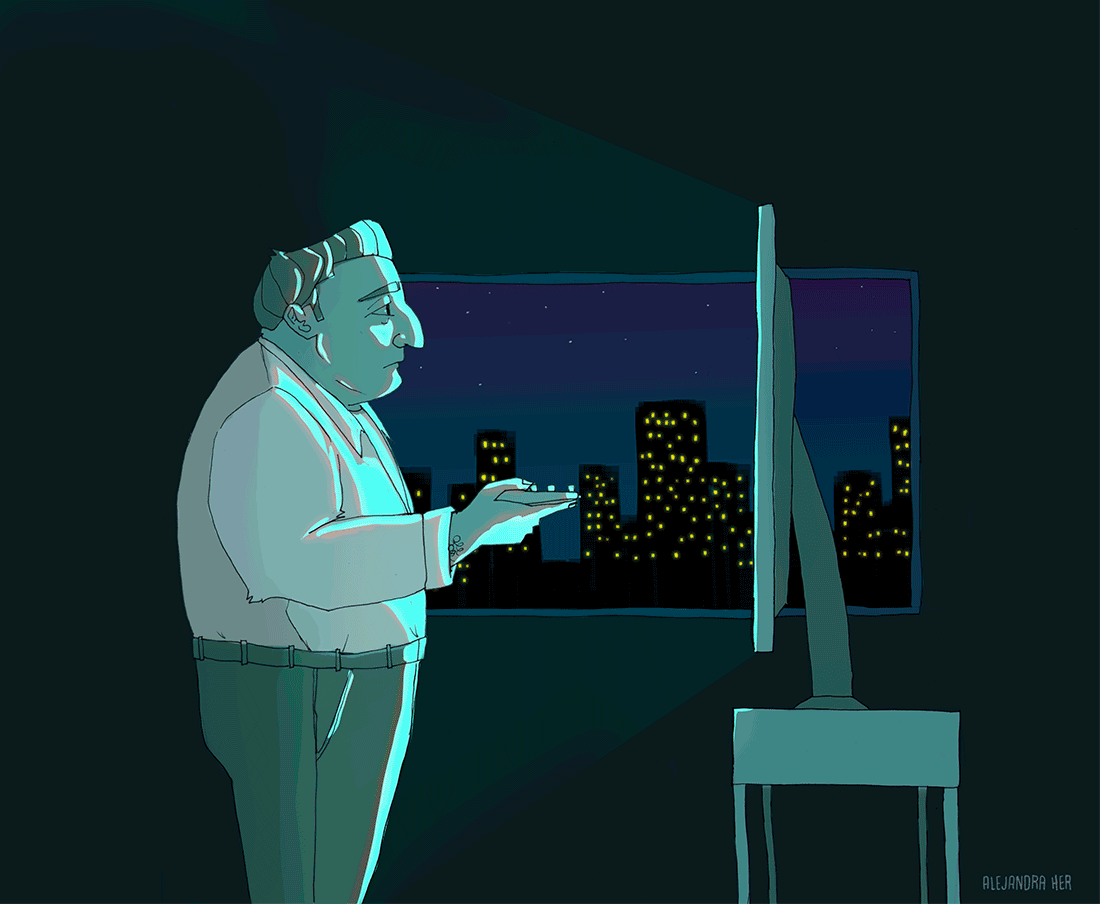 I have been working on various digital paintings simultaneously for a few days. I like to do this because when I spend a couple of days without seeing something and then I go back to it, I feel like I can realize what is good and what is not working.
And so I have been painting with new techniques and new brushes, always looking for the best way to express myself.
Some of you know my work in digital painting and some also know my work with children's illustrations and comic style. The truth is that I love comics and graphic narrative. I really like immersing myself in graphic novels, like Luke Pearson's Hilda; or adults graphic novel Come Prima by Alfred.
The graphic novel is definitely one of the things I most want to do. And although to date I have only worked with children's books and magazines and picture books, I know that at some point I will. However, I am still an avid reader and admirer of the genre, which is why I am pleased to be a judge of a graphic story contest in my country, and that I will share with you when we have a winner.
Today I share with you this illustration, in my series of images that communicate.
We all have had to live loneliness or desolation in many ways. You can be alone being surrounded by many people. Many times people turn on the tv just to hear the sound of someone's voice.
We all have many ways of living loneliness. I, for example, write or draw, it is actually the only thing I feel I can do.
What about you?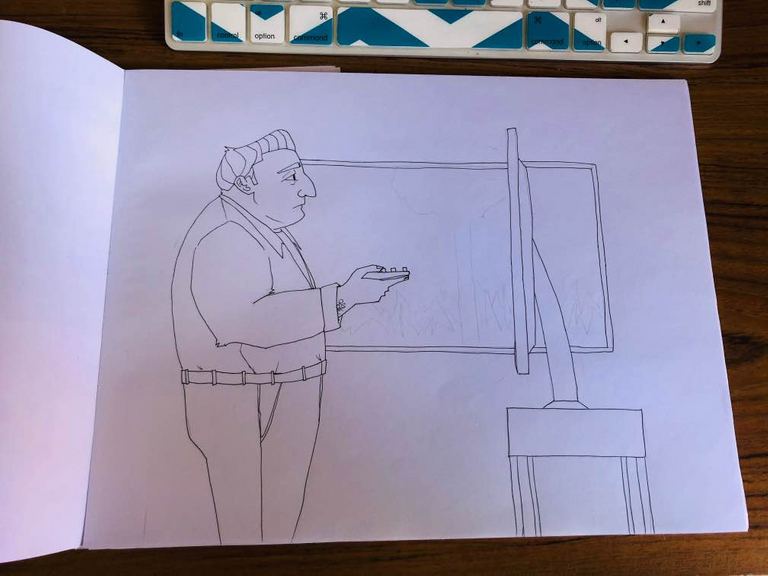 ---
Versión en español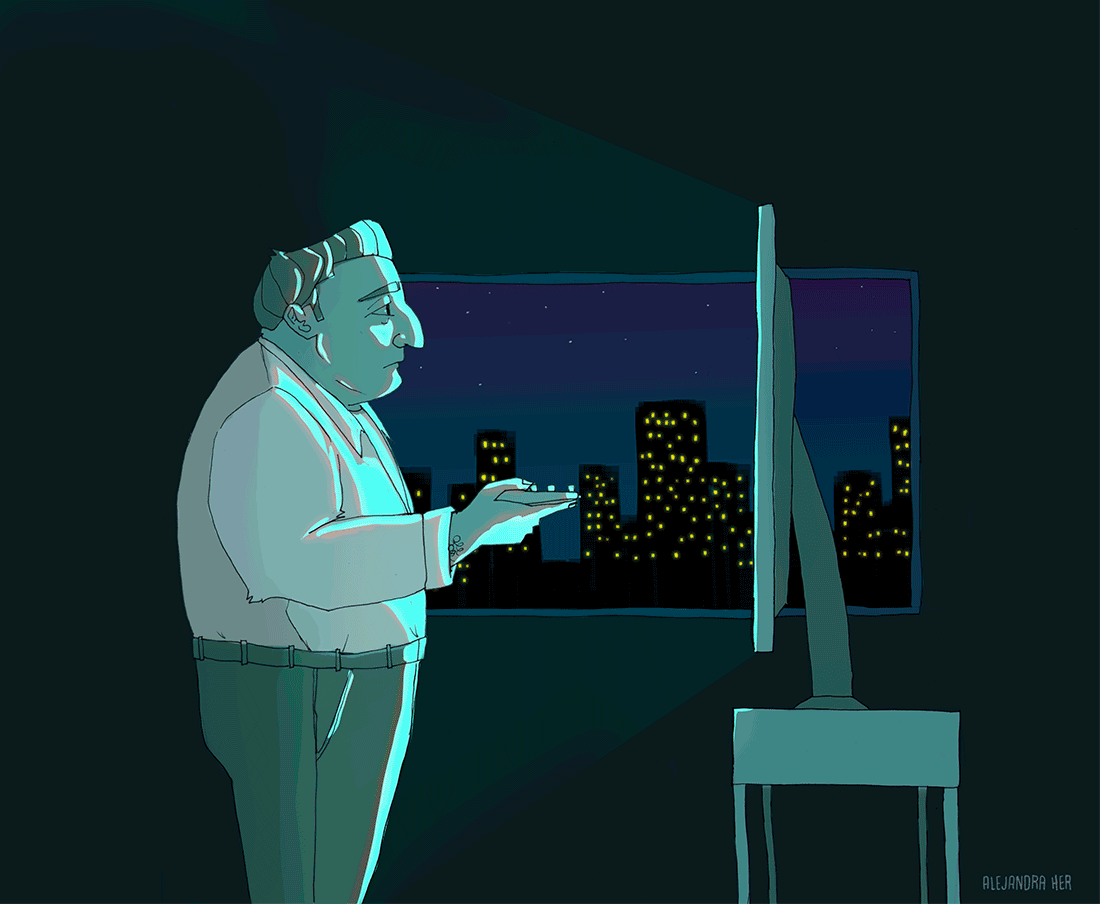 Hace algunos días que he estado trabajando en diversas pinturas digitales simultáneamente. Me gusta hacer esto porque cuando paso un par de días sin ver algo y luego lo retomo, siento que puedo darme cuenta de lo que es bueno y lo que no está resultando.
Y así he estado pintando con nuevas técnicas y nuevos pinceles, siempre buscando la mejor manera de expresarme.
Algunos de ustedes conocen mi trabajo en la pintura digital y algunos también conocen mi trabajo con ilustraciones para niños y estilo cómic. La verdad es que yo amo el cómic y la narrativa gráfica. Siento un verdadero placer al sumergirme en novelas gráficas tanto para público infantil, como Hilda de Luke Pearson; como para adultos como Come prima de Alfred.
La novela gráfica es en definitiva una de las cosas que más ansío hacer. Y aunque para la fecha solo he trabajado con libros para niños y álbumes ilustrados, sé que en algún momento lo haré. Sin embargo, sigo siendo una ávida lectora y admiradora del género, por lo que me complace ser jurado de un concurso de cuento gráfico en mi país, y que compartiré con ustedes cuando tengamos ganador.
Hoy les comparto esta ilustración, en mi serie de ilustraciones que comunican.
A todos nos ha tocado vivir la soledad o la desolación de muchas maneras. Se puede estar solo estando rodeado de mucha gente. Muchas veces la gente enciende la tv solo para escuchar el sonido de la voz de un alguien.
Todos tenemos muchas maneras de vivir la soledad. Yo, por ejemplo, escribo o dibujo, es en realidad no único que se hacer con la soledad.
¿Ustedes qué hacen?
---
On the other hand, I want to thank all those people who have supported me in my gallery at NFTshowroom. I am deeply grateful to those who have purchased my works, as well as to those who have helped me spread my work.
If you like all my art, visit my
Illustrations and review By ©Alejandra Her