A Portrait of King Sunny Ade (Juju African Pop Legend)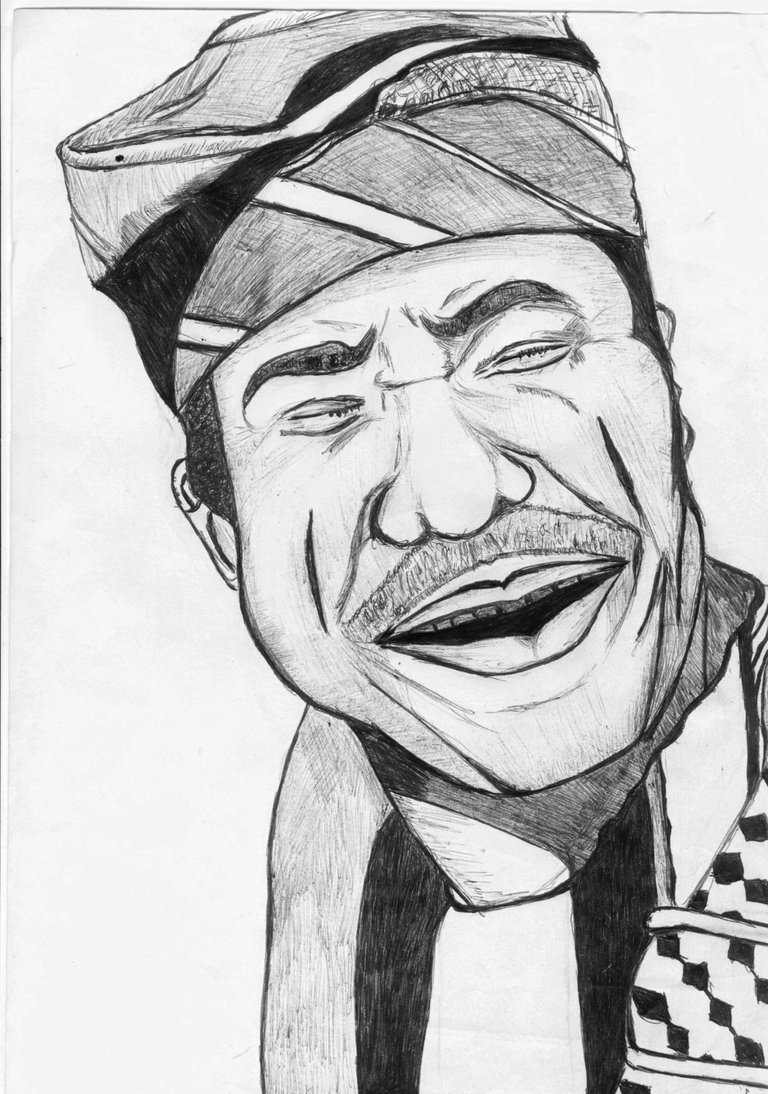 I am here with another edition of my portrait series. I am glad I had time to make the portrait even though as I was about to finish, some things needed my attention. This is a portrait of King Sunny Ade, a juju African Pop musician and a legend too.
A Brief story about King Sunny Ade
His is Sunday Adeniyi Adegeye, and popularly known as King Sunny Ade Ade. He was born 22 September 1946. A Nigerian jùjú singer, songwriter and an amazing multi-instrumentalist. He is known as one of the first African pop musicians to gain international recognition and success. In 1982, Island records signed him and from there became known internationally.
He did tours around the world that brought him to the spotlight. From there, he built his Hollywood career where he was among the casted in the following classic movies. Like Breathless (1983), O.C and Stiggs (1985) and One More Saturday Night (1986). Through some of his albums he was nominated for the Grammy awards twice. His syncro system landed him more deals and it is my favorite out of all his albums.

Stages of the Portrait
First I got my paper as usual, but then used an eraser on it to give me a grain and touch texture. Start with the face outline and the result was this.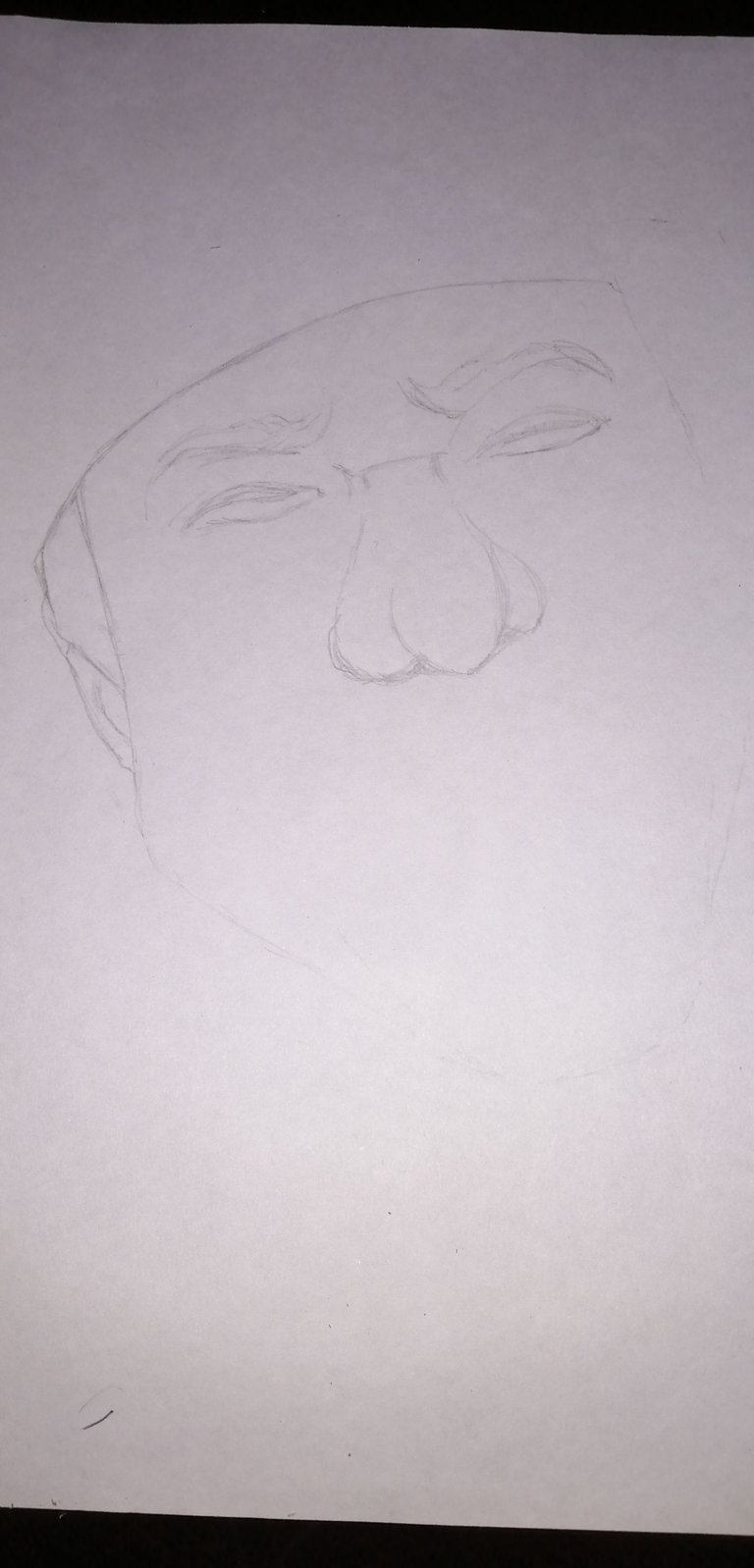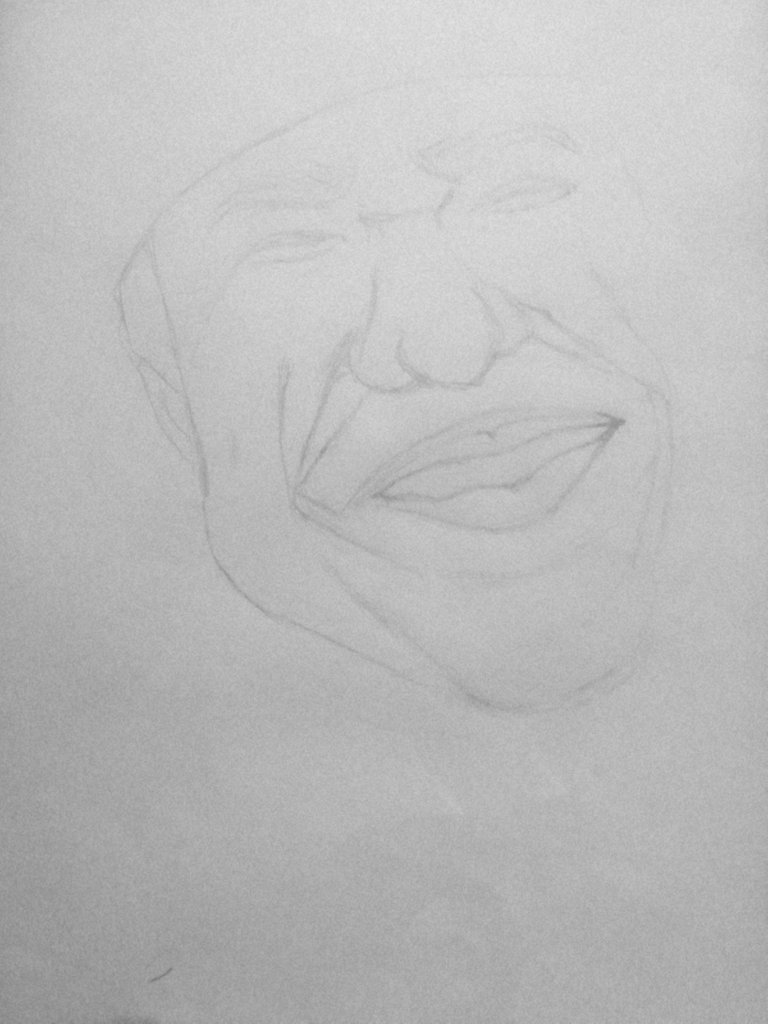 Then I progressed more to bring out facial features and draw the cap with it outlines.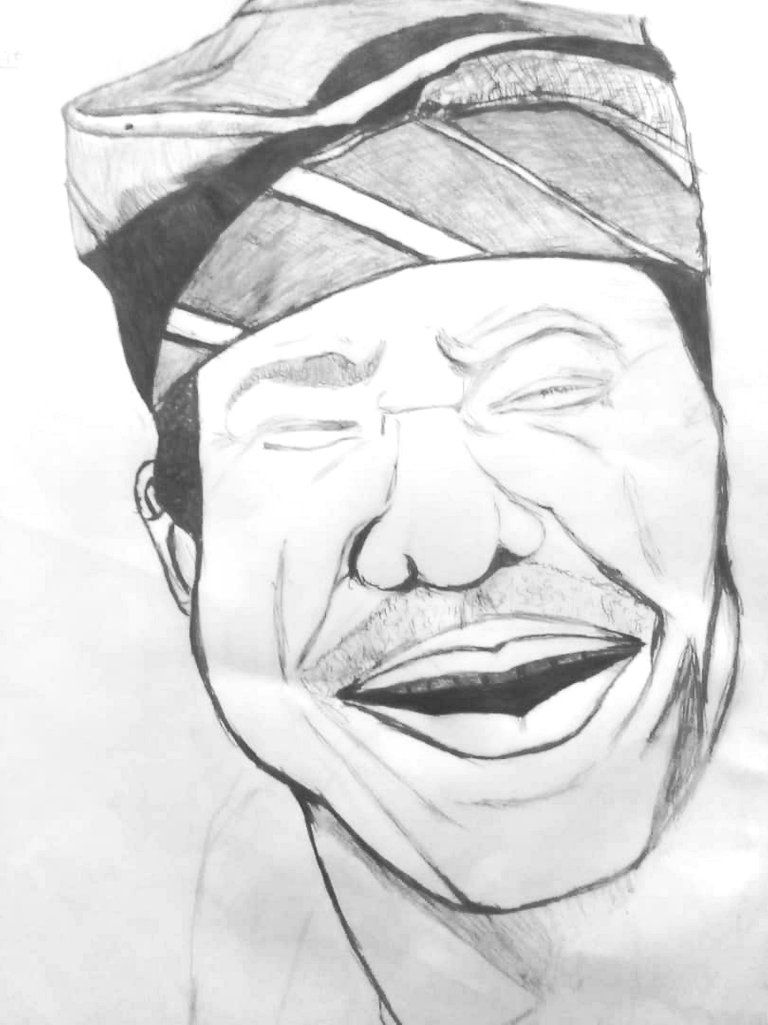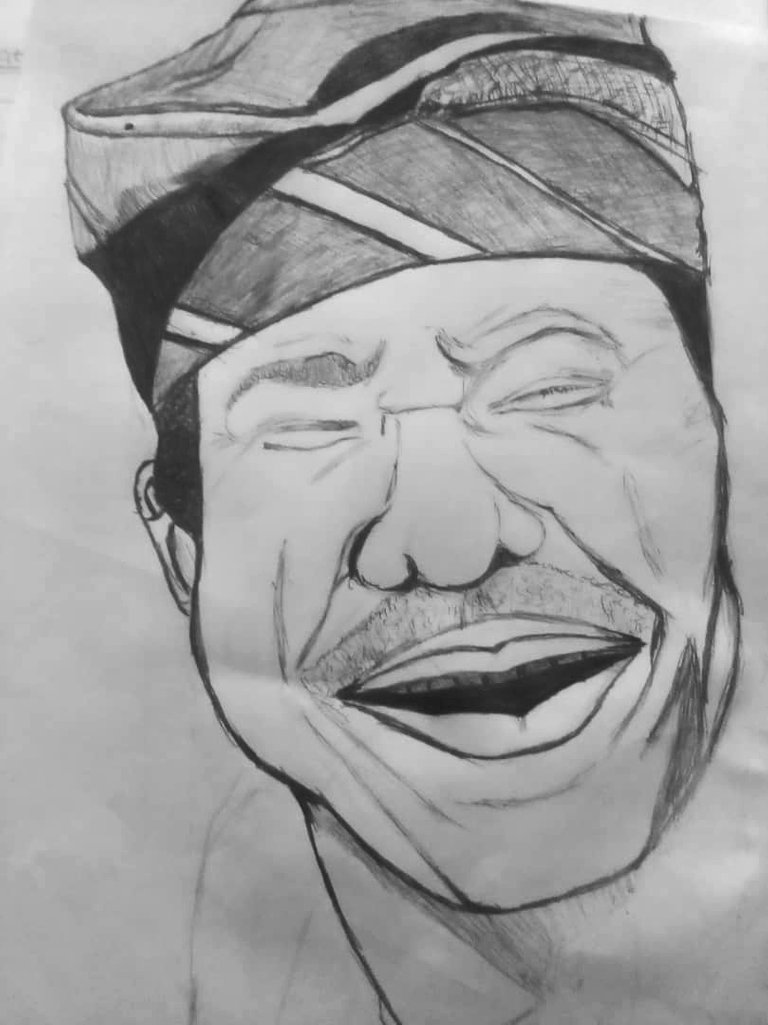 Start with neck to the shoulder and also formed the outline of his attire. Then I began to shade to finish up the portrait.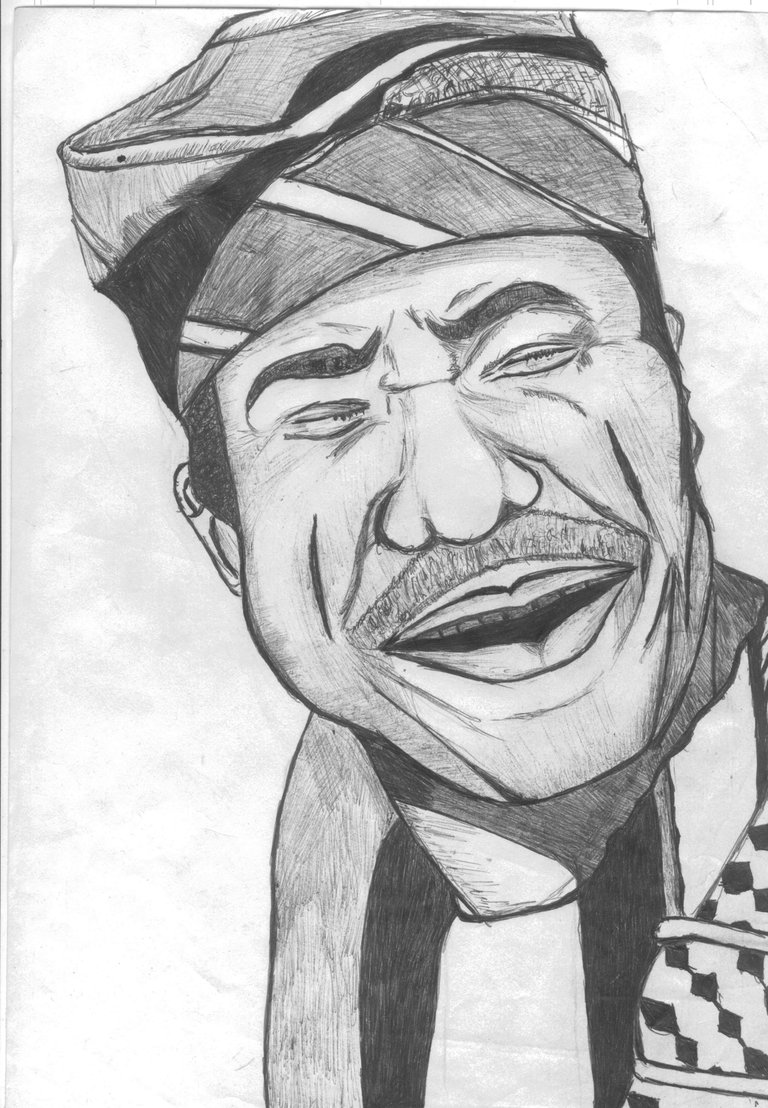 Materials used for the portrait
A4 paper
Eraser
HB pencil
Charcoal pen
Here is the image I used to draw the protrait
Thank you for visiting my blog🤗
---
---