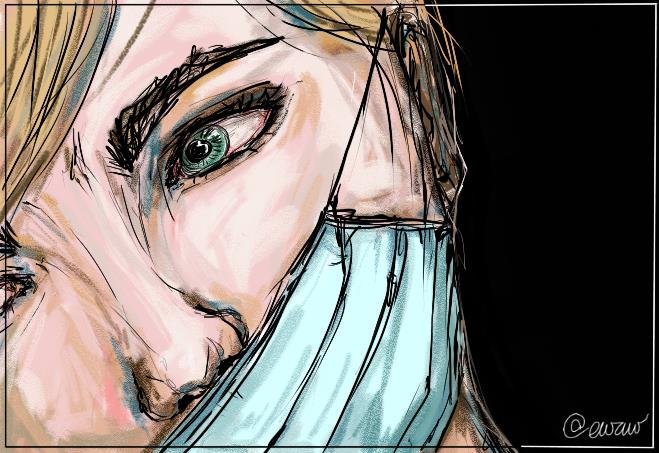 One has to get a bit serious sometimes. Just a bit ;)
This is one of those times. After I am done with Fat Cats I usually try to do some drawing homework. So I start to draw people faces, or at least what is supposed to be a face. Or just eyes, hands and tons of trees around.
This is something I would like to be able to draw better (and not only that, but that's another story). I don't shoot people. Not because I don't like people in photographs. I like them a lot and I admire all the street photography and portraits. I just feel odd asking them if I could take a photo. And doing so without asking is like invading their own, private space.
With drawings I can show whatever I want. Create whoever I want and just the way I want. The problem is, that I don't want just faces. I want them to say something. Their (imaginary) story. Just like when you look at a photograph you can tell almost immediately what the person feels or have been through.
This is what I want. And I have a lot of work ahead of me to get there.
And so over the weekend I was playing with the tablet. Of course I started with an eye. Few eyes... until I got this one and I kind of liked it. Then added some nose shape, some hair and a mask.
Why?
Cause I can!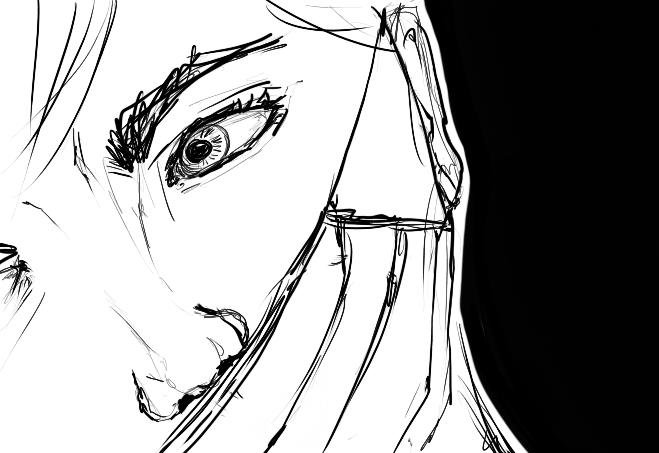 Since I already have some shape lets try to colour it.
Layers after layers of different colours, adjusting, fixing...
Damn I like this part! :)
Right, that looks ok! The whole face didn't fit in the page, but I decided to leave it this way and work with that space. And again, the same as I like it in photography to show just parts of the whole image, uneven, like cut out from a bigger picture. Just this one bit to focus on what's important.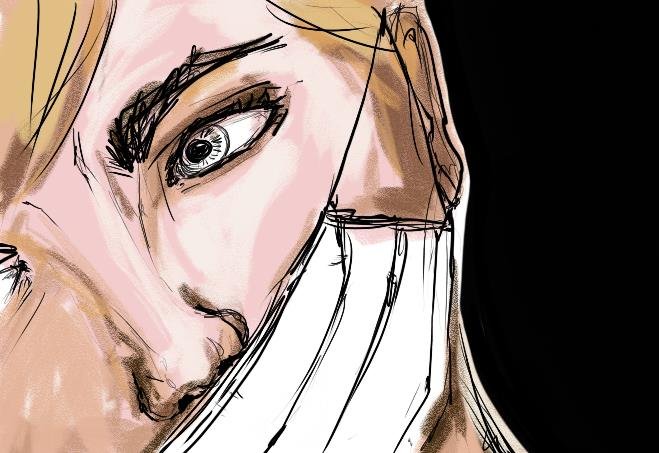 I used just two types of brushes for the whole thing: Plain black Ink Pen for the thin lines and Dry Brush Tipped for the colouring and some textures.
If you are using Autodesk SketchBook there are those cool brush sets free to download. I got the Inktober one and it is freaking awesome!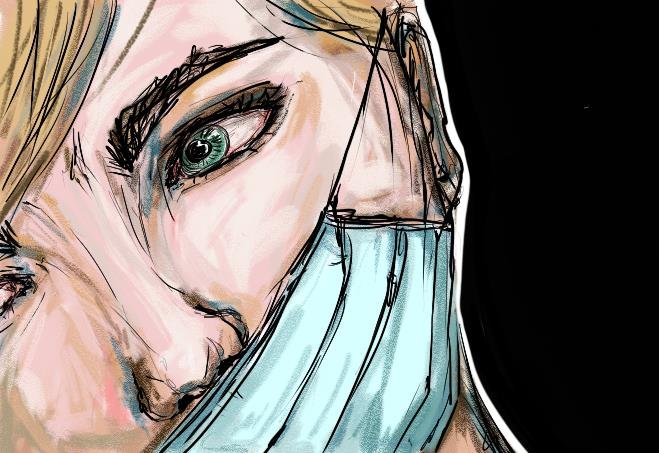 It started like any other doodle and ended on this.
What's her story?
A gif with more frames to show the process better.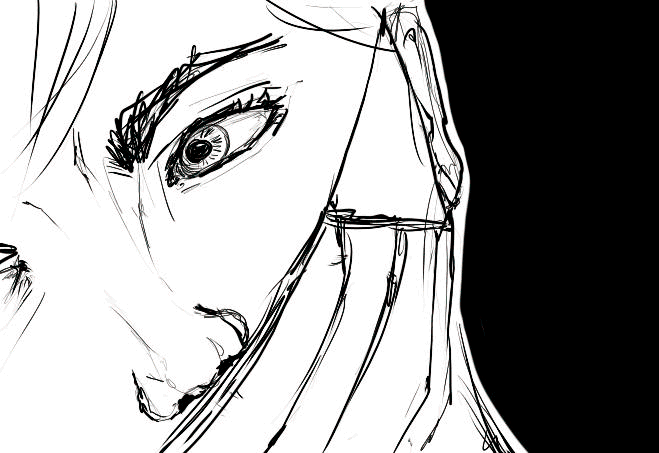 »«
Tools: Huion tablet + Autodesk sketchbook
All graphics and text are my own.

»»-------------¤-------------««