Getting old is part of the human cycle. We can't avoid it. However, some people go the extra mile to look young and beautiful at old age. By extra mile, you know I'm talking about plastic surgeries.
I'm not a fan of such surgeries, but I don't despise people who do. They have their reasons. But then I wish people, especially Africans would appreciate their God given beauty even at old age. And I hope this artwork inspires you.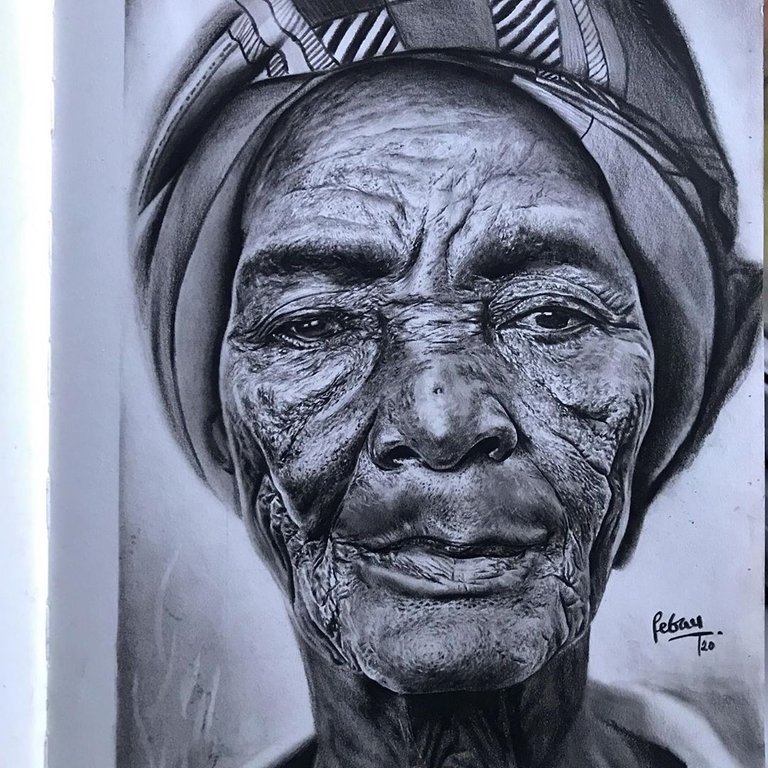 Here are my progress shots for this piece of art;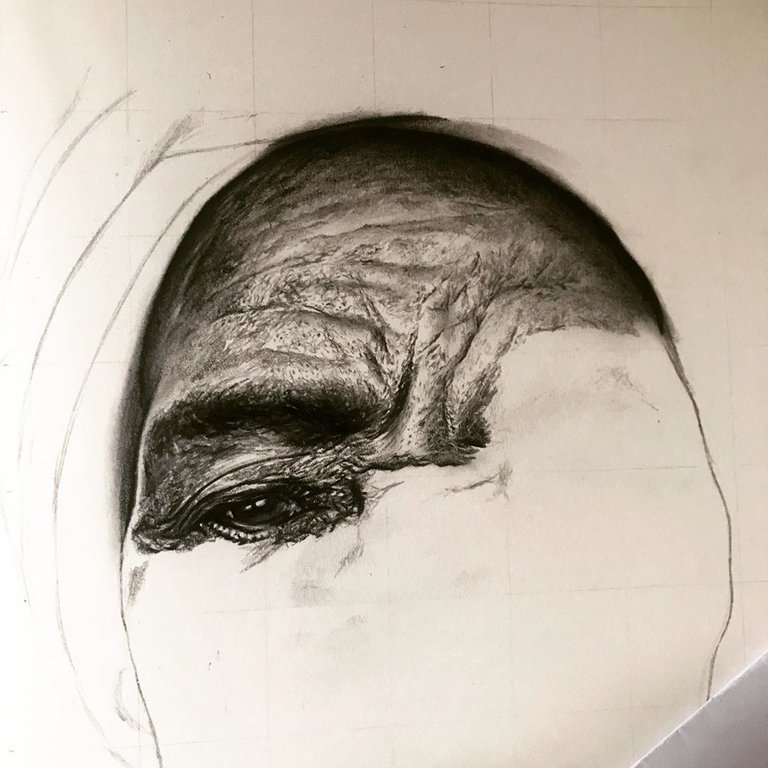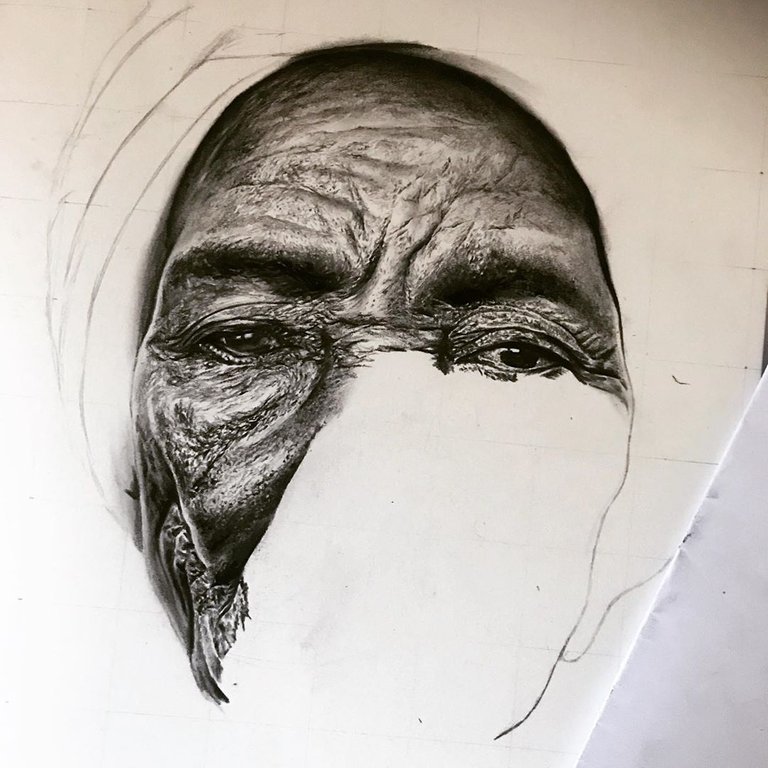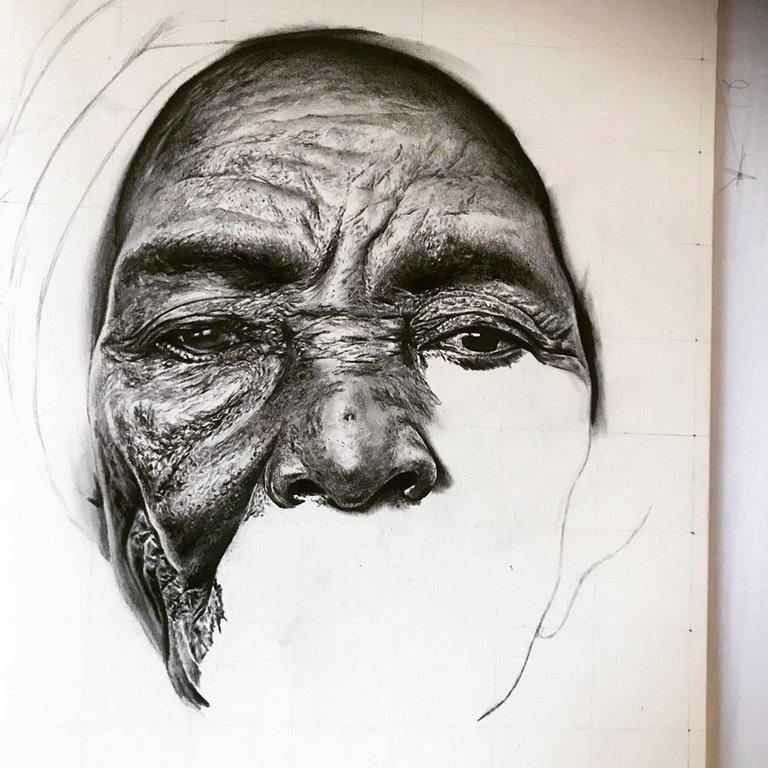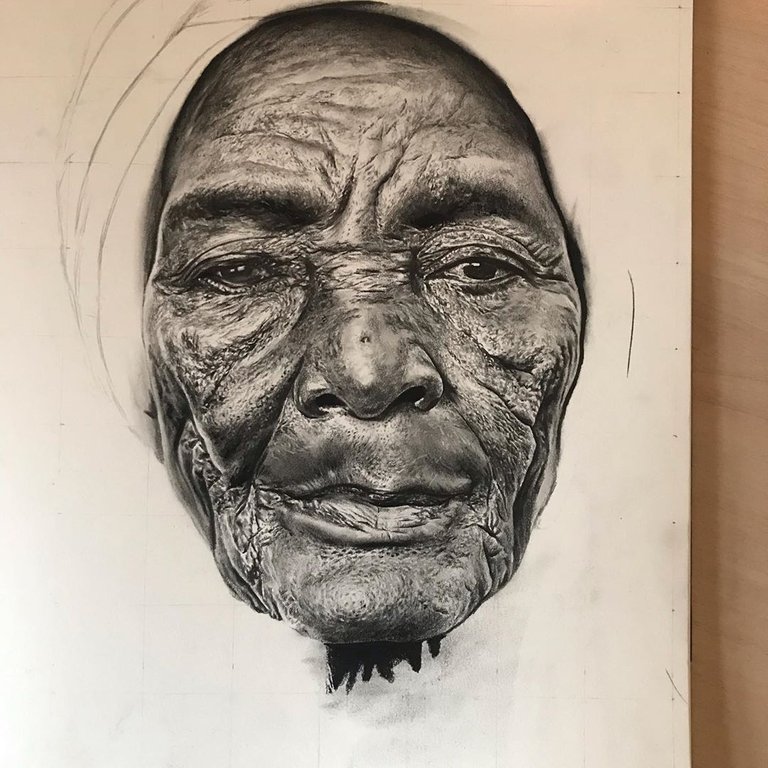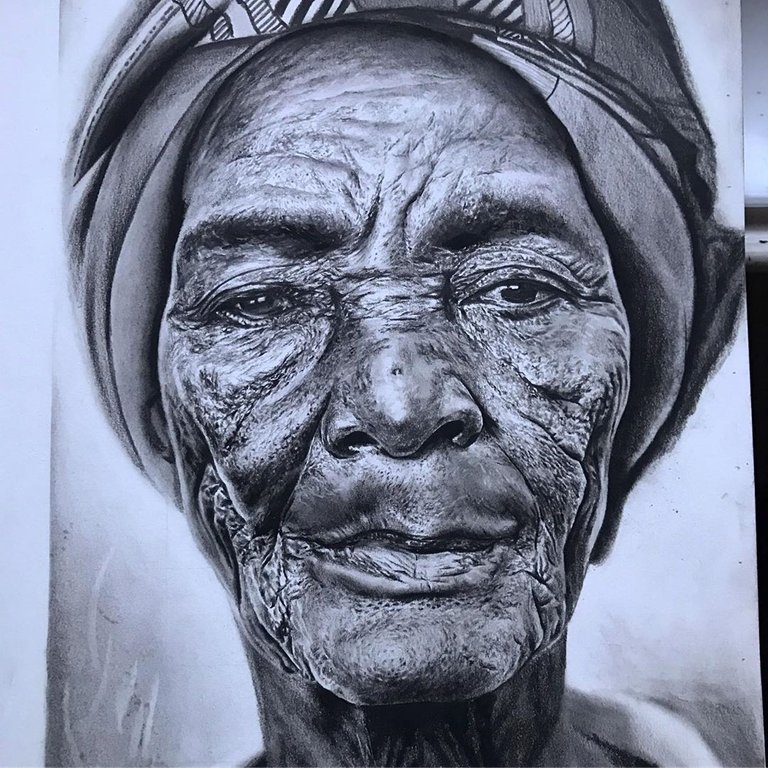 ---
---
I created this piece with graphite and charcoal pencil on A4 sketch pad.
Please leave your honest review of this piece in the comments section.