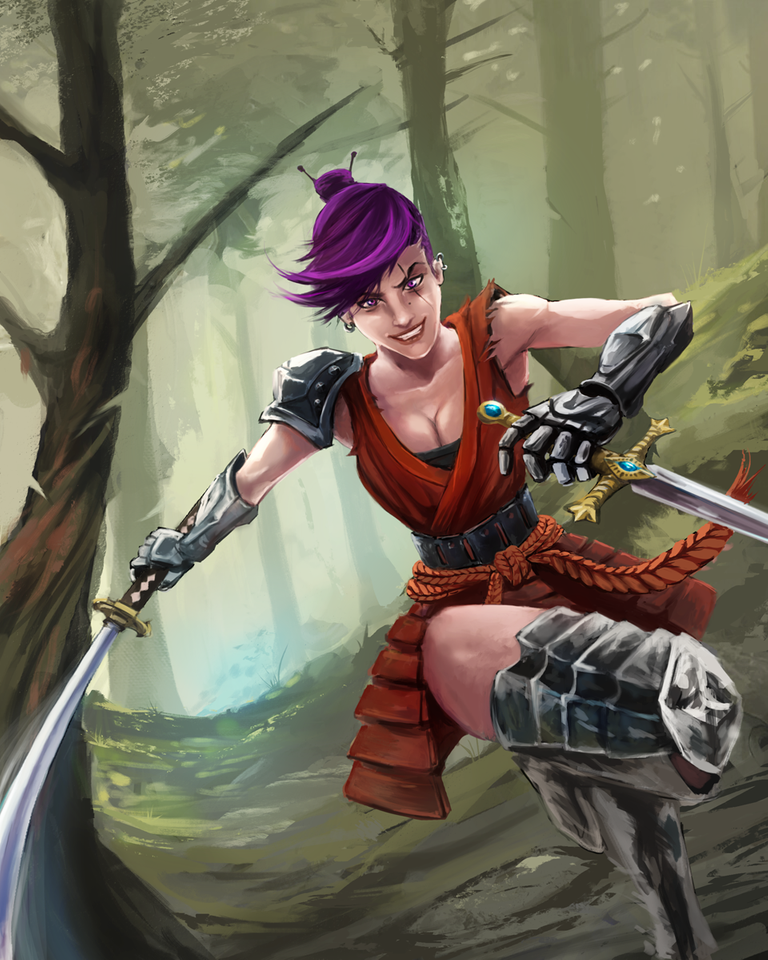 ---
The commissions for @smanuels do not stop, after a long time I return to illustrate a human character (I had almost forgotten how they were done). I liked this character very much, because in his description she was a hybrid between samurai and medieval knight, but also, she is a mercenary, no doubt a little crazy combination.
Going deeper into the character's description, as I said before, she is an unscrupulous mercenary, able to do any job if there is good pay, with excellent sword handling, combining the styles of the land of the rising sun with the classic techniques of knightly combat, attacking quickly with the Katana on her right and defending or finishing off with the medieval sword in an inverted grip on her left.
Tools:
-Step 1:
This time I tried to make a dynamic pose, something that reflected movement and action, I made about 5 sketches in different positions, but this was the one I liked, so I developed the idea until achieving a more or less decent outline.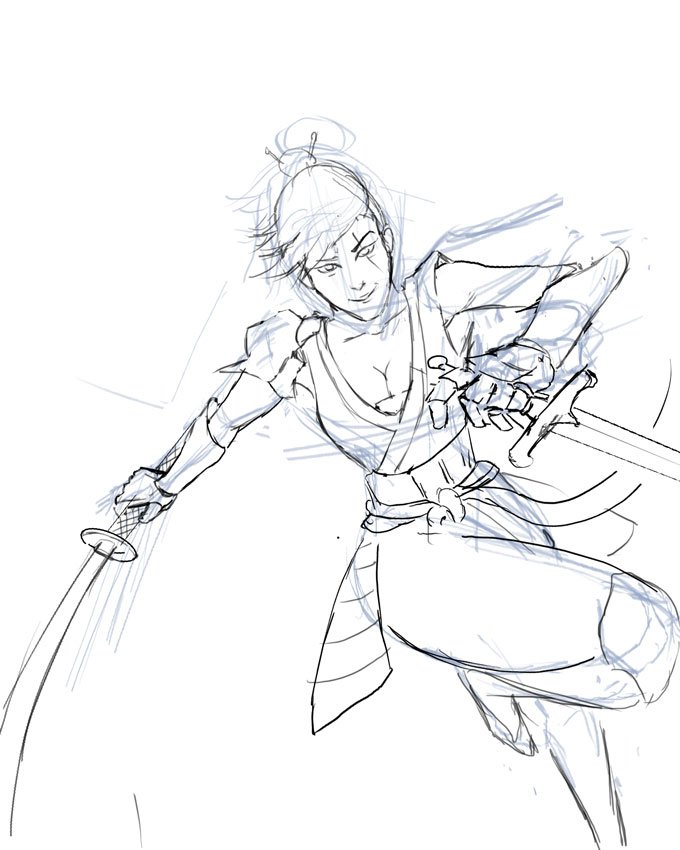 -Step 2:
The character is located in a lush forest, so I chose a rather greenish color palette and a bit dull, I planned to add the lighting and glitter later.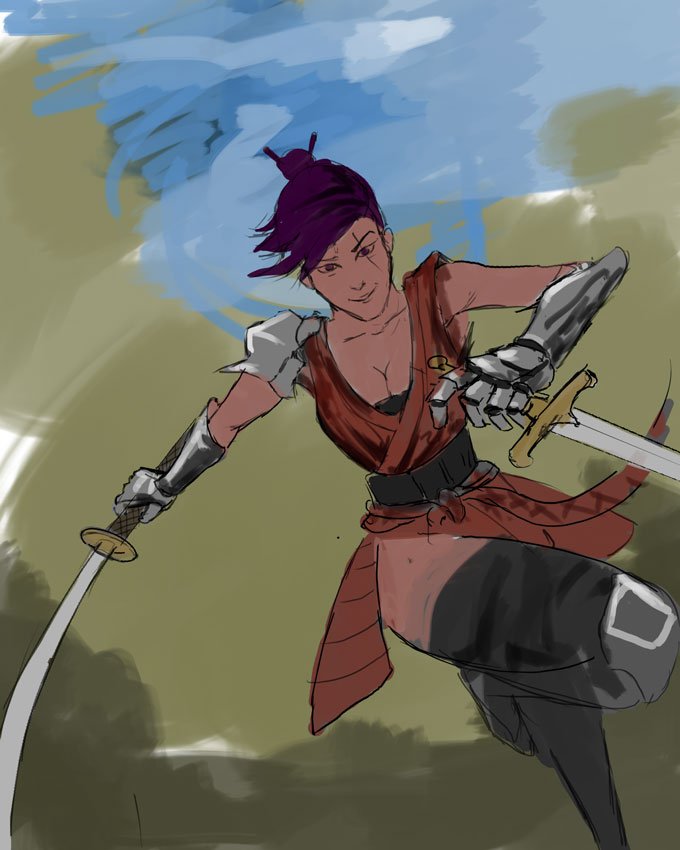 -Step 3:
In a new layer over the outline, I started the detailing covering the lines little by little, you can even see the improvement in the features of the face, I focused specially in the smile a little bit malevolent, like the one of someone who fights with confidence and security that he's going to win.
-Step 4:
I continued to detail, again focusing on the face, now if she looks like a somewhat sadistic warrior, that scar in her eye highlights her power as a warrior. Also, I built the background by making a closed forest with the lighting right behind the character. Everything looked very dark, so I used the level adjustment to lighten and highlight some colors of the illustration, getting a better color saturation, also, I used the "soft light" fusion mode to highlight the hair tones and the bluish tone of the back.
An additional tip, when illustrating, it is necessary to establish a focal point, a place in the illustration where the detail is at its maximum, in this case the face of the mercenary, but in turn some other areas can be done with more sloppy and rough strokes, such as legs and trees.
Tell me in the comments that you imagine when you see this illustration.
---
I'll leave you a little gif with the whole process in it, so you can better appreciate the step by step.

See you in a future post!
Thank You for Supporting My Artwork