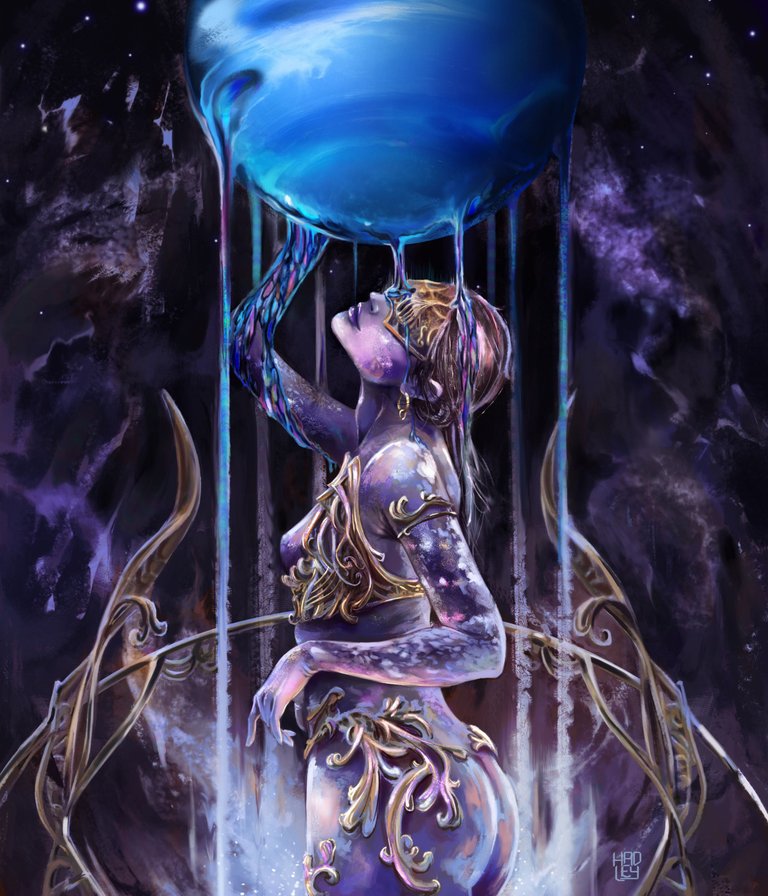 ---
With a body stained but pierced in white, Neptune remains powerful, from her eyes the other planets are but specks in the distance, the shadows surround her and cool her skin.
Here is the second piece of the planetary collection, this time it is Neptune, the big blue planet with a little spot on its side, for this piece I have taken a girl and I have made her skin with multiple spots to make it more prominent, also I have melted the planet to achieve a very attractive liquid effect.This digital painting is on auction at Foundation, awaiting its first bid.

Tools:
Gaomon S620
Photoshop
Brushes courtesy of Imad Awan: Download here

-Step 1:
I sketched completely the figure of the girl but without making a very defined lineart, because as you know, I don't usually use them later.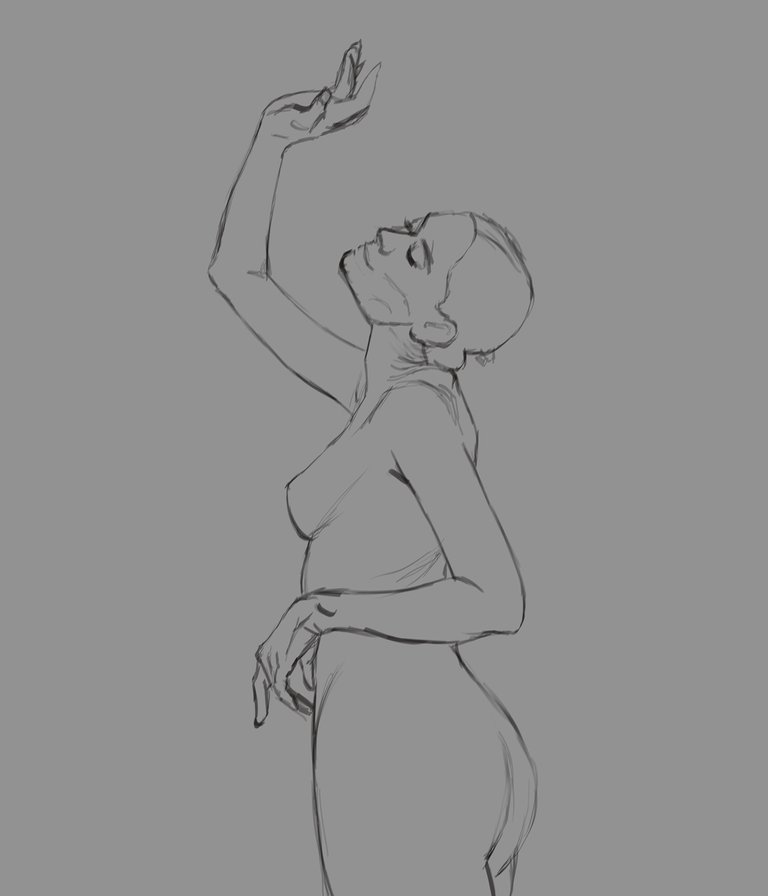 -Step 2:
Again I want to achieve a dark environment, so with a color close to gray, fill in the silhouette of the body and then use the layer lock to paint without worrying about going outside the edges.

-Step 3:
I like metal ornaments very much, so I have been trying to add them to my paintings, achieving a double purpose, practicing my metal textures and making my art more attractive. As for the background, I really enjoyed doing it, it's about 10 layers of crazy brush strokes filled with lots of texture and playing with blending modes like "hard light" and a bit of "overlay".

-Step 4:
The final touches were based on playing for a while to get that liquid effect, I'm not very good at this and I think I should have used a little more the " Liquify" tool, but what you see I did using the "finger" tool and some soft brushes in "strong light" blending mode.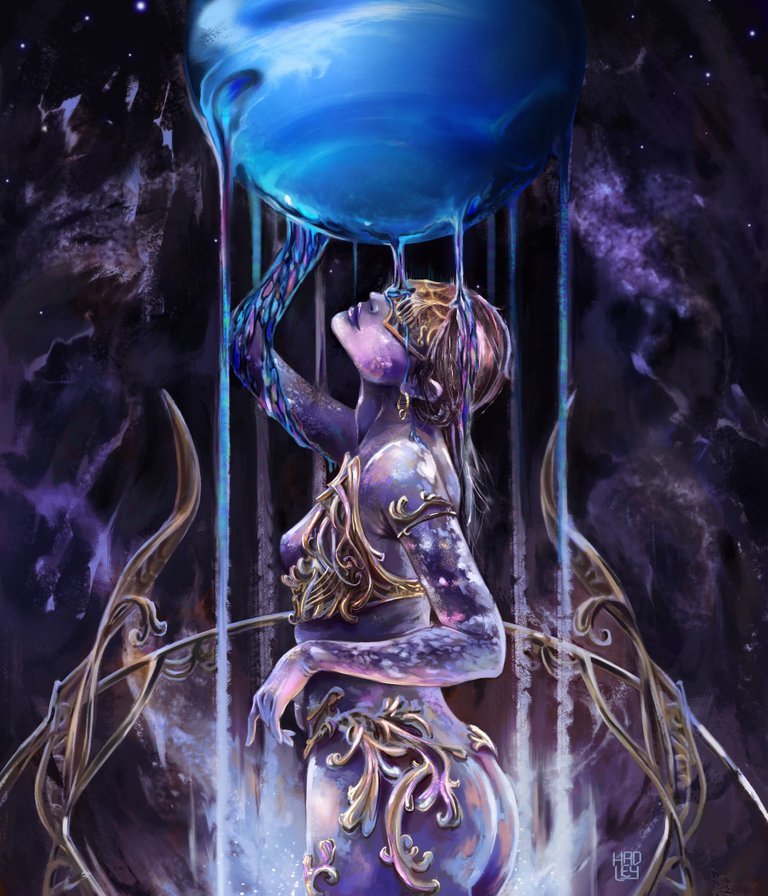 ---

Tell me in the comments that you imagine when you see this illustration.

---
---
See you in a future post!
Thank You for Supporting My Artwork
TWITTER | RARIBLE | GHOSTMARKET | FOUNDATION |TERRA VIRTUA |NFT SHOWROOM | INSTAGRAM | FACEBOOK
⬆️ Follow ⬆️