Drawing Dwayne "The Rock" Johnson | 3D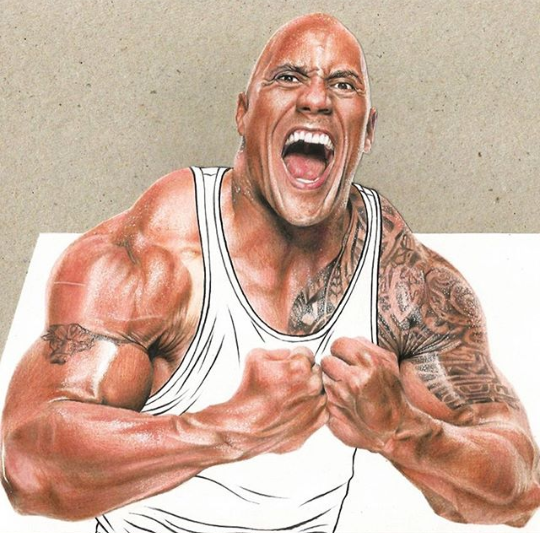 Drawing of Dwayne "The Rock" Johnson | 3D
Good afternoon ladies and gentlemen, today I bring you a 3D image of Dwayne "The Rock" that I especially love as an actor and this man also has a dream body and this great, (Who took it) hehehehe.
To make this drawing, it took 16 hours 06 minutes to finish (saying this, it seems I did a car race)
The materials I used were:
Prismacolor Premiere color pencil.
Marco Renoir colored pencil.
Posca white feather.
I also leave the song name from my video in case anyone loves me, that's from Mohawk Anarchy 3 - Victor Ohlsson
Well, tell me what you thought of the drawing and comment, thank you very much everyone for following me.
The drawing is taken from this image:https://www.latimes.com/espanol/entretenimiento/articulo/2020-06-23/dwayne-the-rock-johnson-podria-encarnar-a-un-personaje-de-marvel-cual-exactamente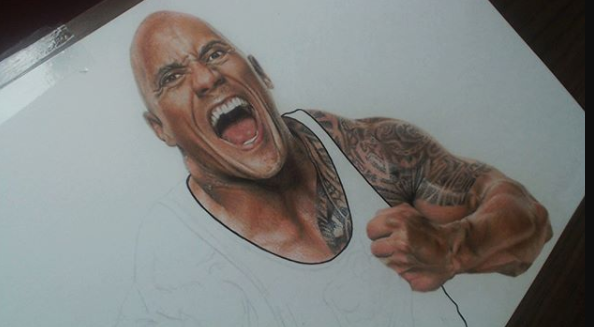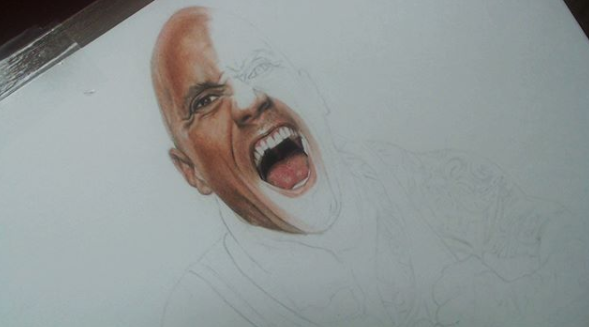 Follow us on social networks:
Facebook: https://goo.gl/brzE3V
Instagram: @artesjaquevital
Twitter: @artesjaquevital
---
---