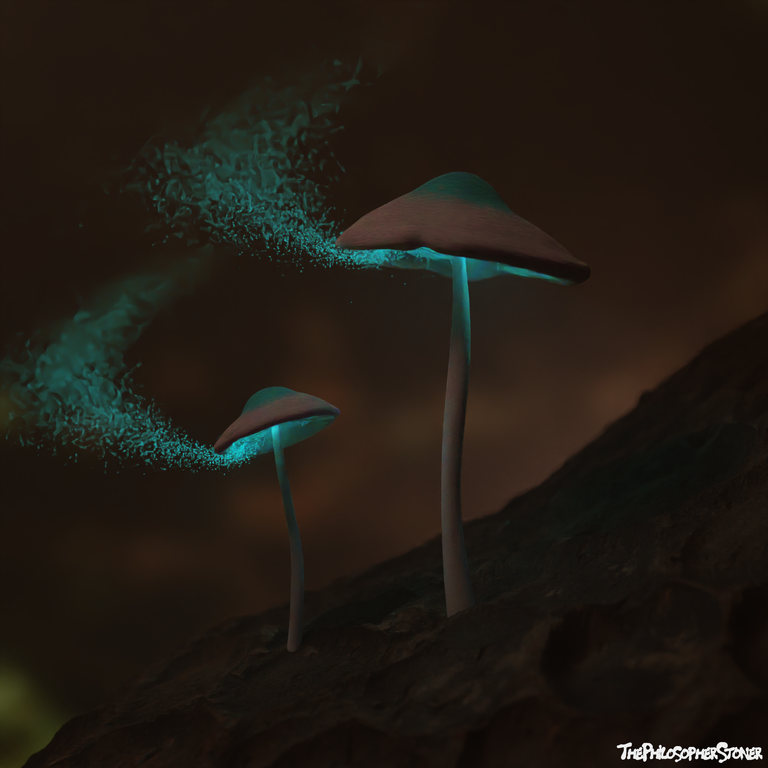 I did mushrooms. And it's available as a small token on NFT Showroom, I'm gonna start making a ton of them as one big collection with 10 editions of each!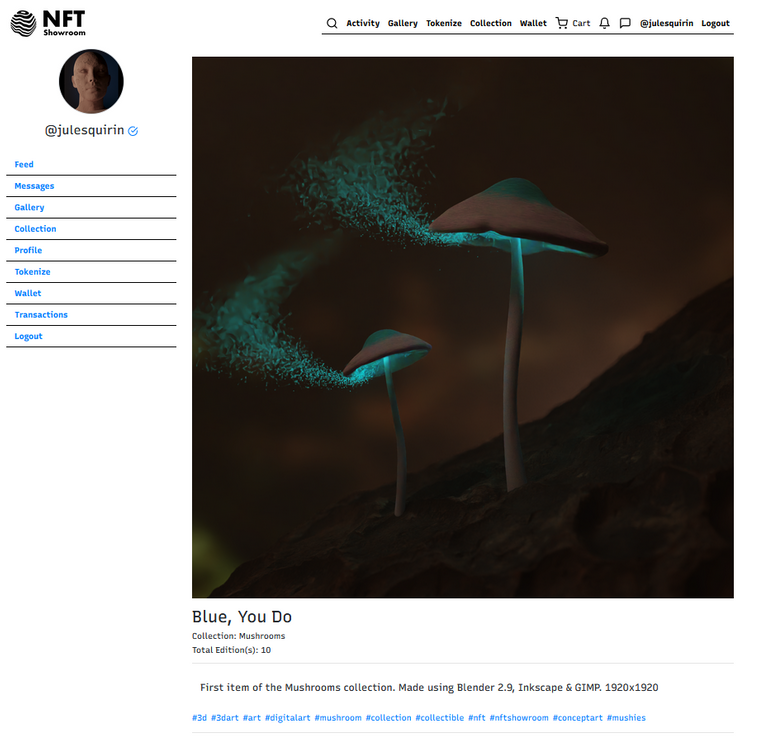 Process:
I modeled the mushies on Blender 2.9, and played around with particles and forces, then rendered the whole thing at very low sample count through a denoiser for the texture effect on the spores!
The ground is a muddy displacement map, so it was procedurally made and not modeled!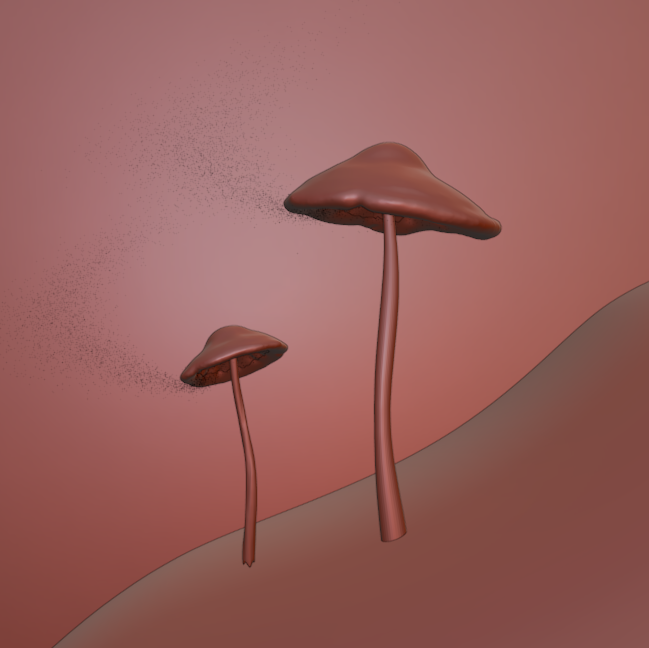 Hope you enjoy it, it's nothing crazy but it's the beginning of a HUGE mushroom collection I think hehe, they are fun to model and to texture, since there are SO MANY of them! Plus I can create my own kind, so that's also dope!