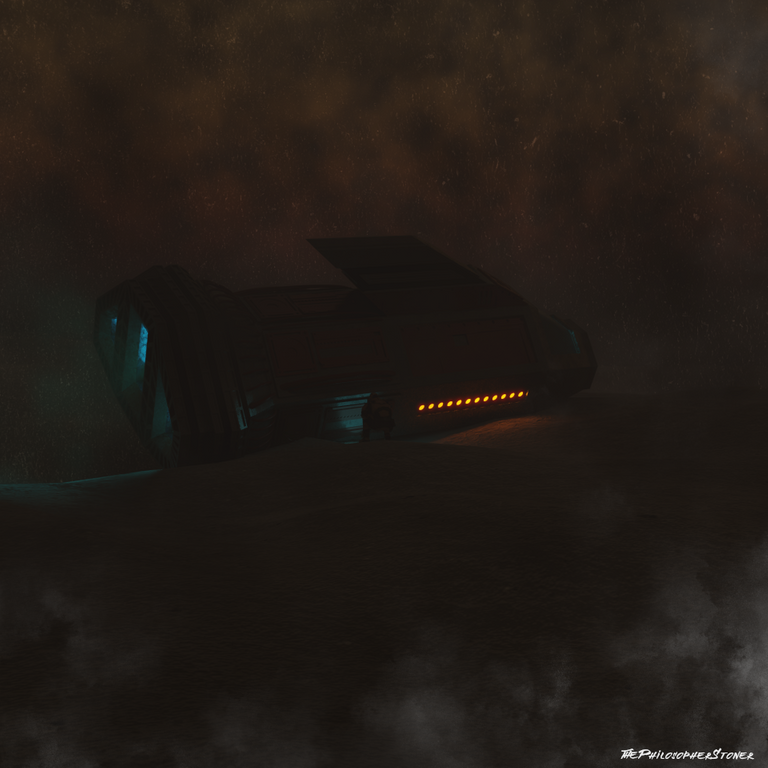 Stranded
This piece is available on NFT Showroom as part of my collection Myths & Legends. It is a unique edition and comes with an exclusive rework of the design, more fitting for a desktop wallpaper.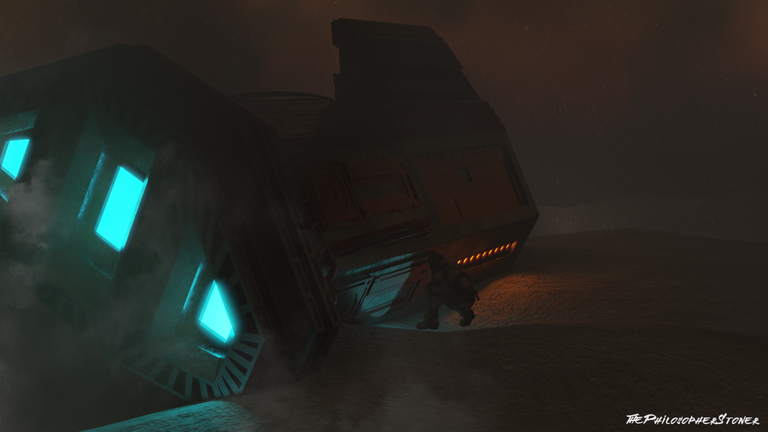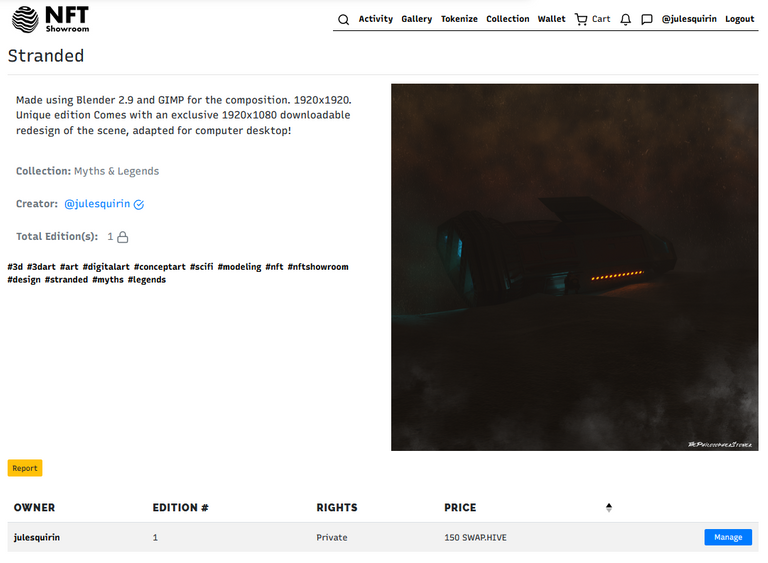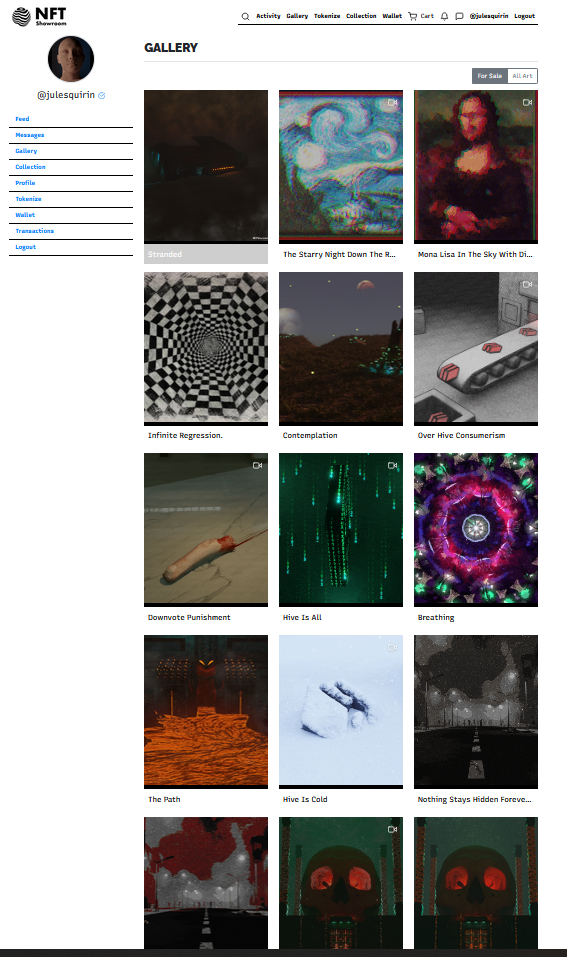 Process:
I started building the ground on Blender 2.9, using a displace modifier and a cloud texture. Textured into some kind of dirt/gravel/snow thingy, I wasn't sure what to go for.
Then I started modeling the ship, from a cube. I gave it its basing shape, a land speeder kinda thing, and then started modeling the hardsufarce mecha parts on the side. I then used modifiers and arrays to place them upon the ship, making it look more detailed without adding a ton of topology.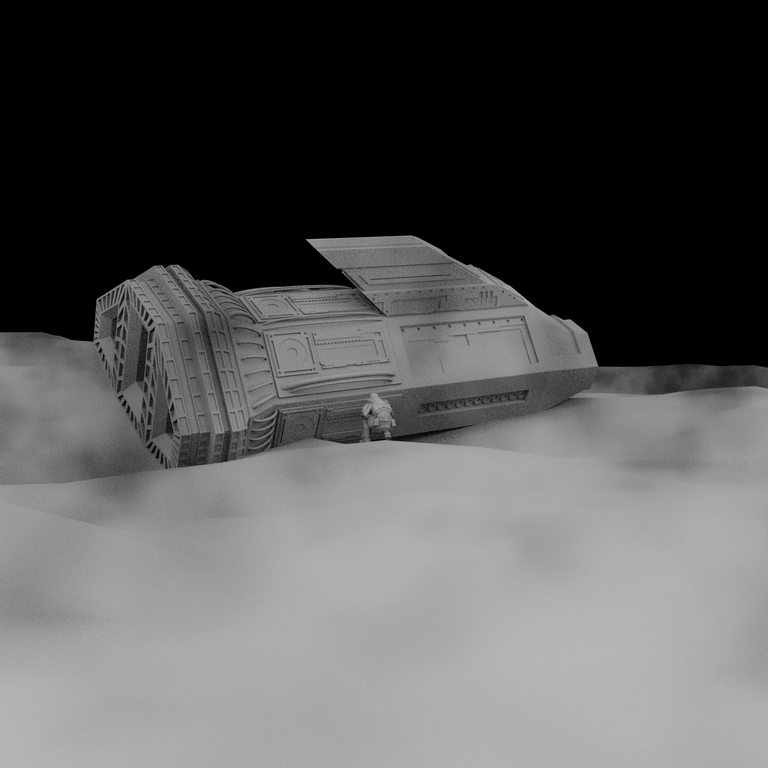 Then I added the sky, going for a dirty sandy browny kinda planet vibe, after sunset, and added some volume. With the scene in mind, I started shading the ship and its different parts.
I added the Vanguard character from Mixamo, some more volume, and voila.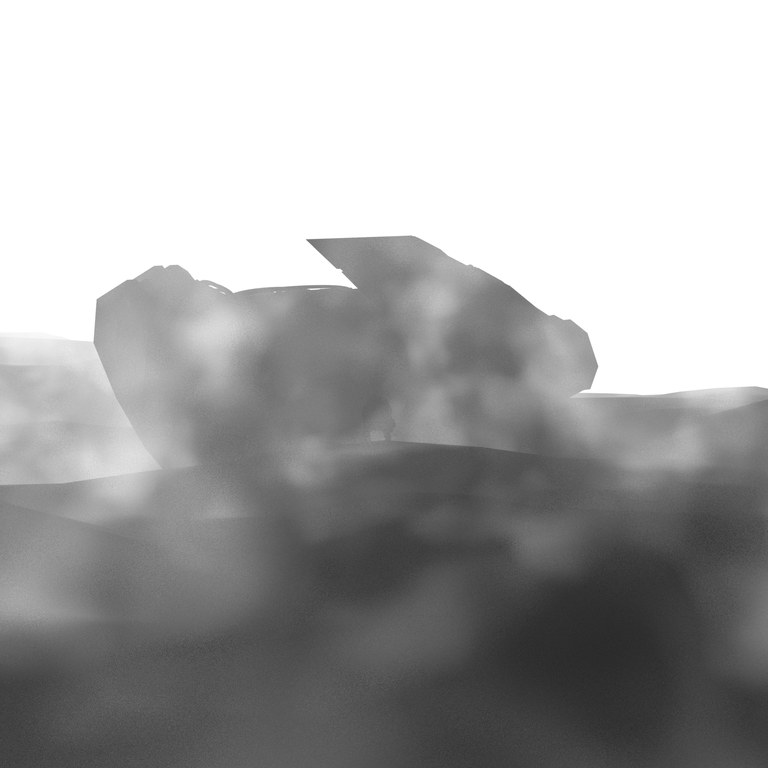 Thanks for supporting art on PeakD/Hive/NFT Showroom, you make our artists dreams come true!