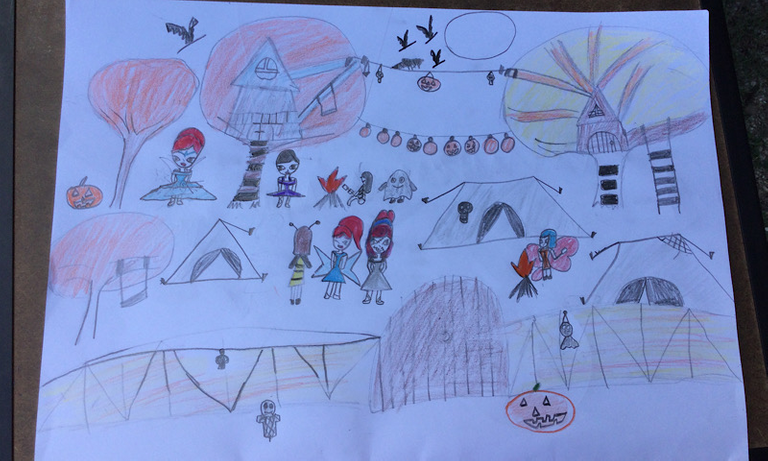 Today, I drew a picture for Halloween. I drew tents, girls, some Halloween costume and pumpkin. Hope you enjoy my post.
Happy Halloween
Before I Draw I thought about drawing a females camping. Now, I think about Halloween. I drew some pumpkin, bats, friends with costumes and tree houses. I almost forgot a scarecrow which is my favorite.
I sister told me what to draw. I don't like it much but I drew all by my self. My sister try to copy me but she got lazy. The picture that I drew is the first drawing for Halloween. HAPPY HALLOWEEN to you all.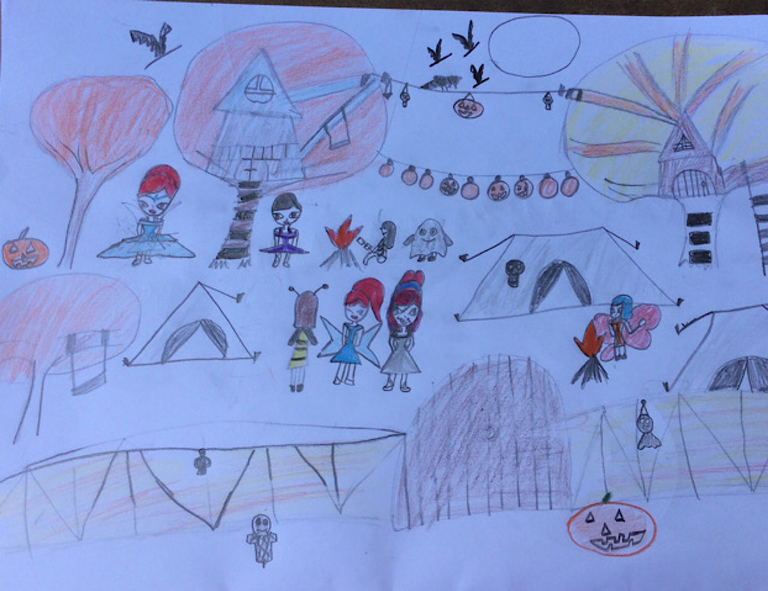 My Dream Holiday
I always want to see and play with Halloween and snow also summer. I want to dress up as a hero. 🦸‍♀️ What about you? My sister want to dress like a zombie. 🧟‍♀️
My dad knows a lot about Halloween. Before, my dad also made Halloween. Tell me on a comment if you know what you want to be. HAPPY HALLOWEEN to you all again. 🧟‍♀️🎃👻💀
---
🙏 THANKS FOR READING 🙏
If you enjoyed this post, please upvote and reblog.
---