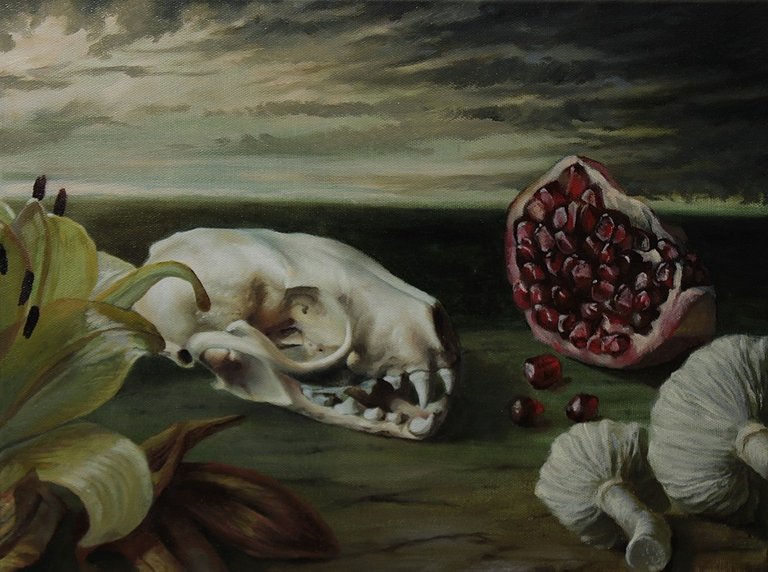 This is the first painting off the easel for 2021. It is a collaboration with Kathrina that was started some years ago, but had languished in a corner of the studio. I guess one of my new year's resolutions is to finish the growing number of unfinished works.
I believe it might even be my first still life painting.
"A Moment More", 40 x 30cm, oil on canvas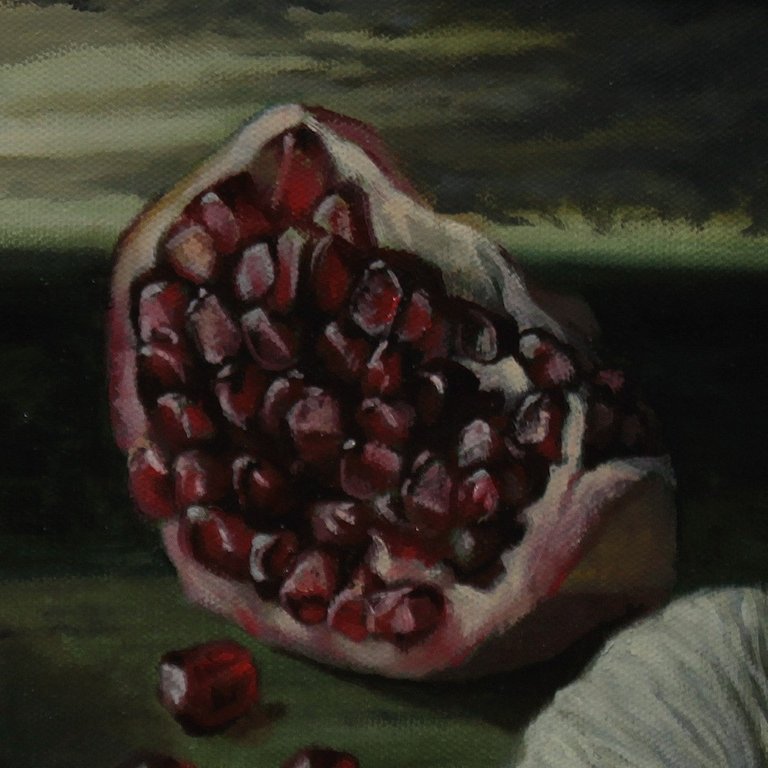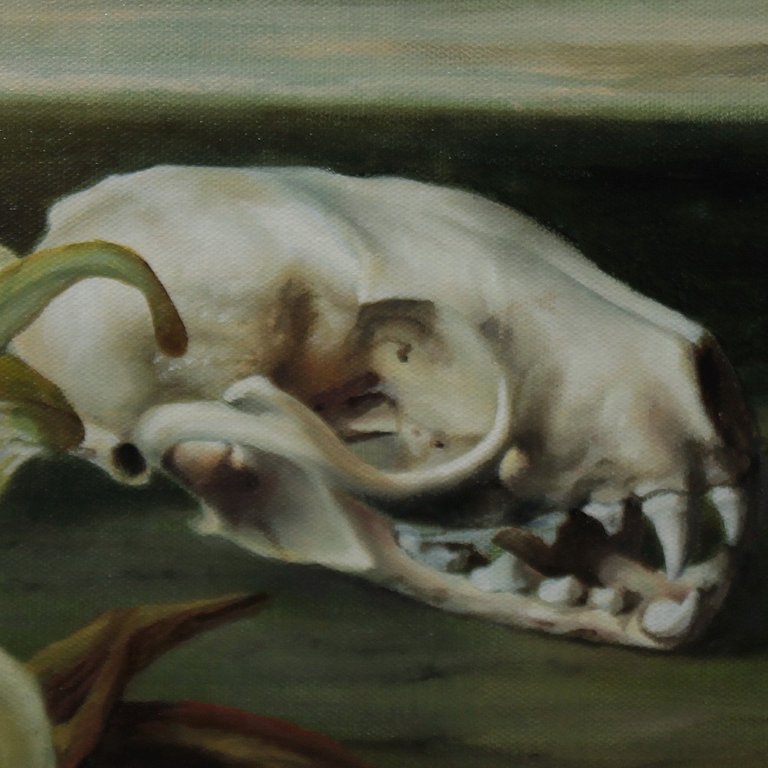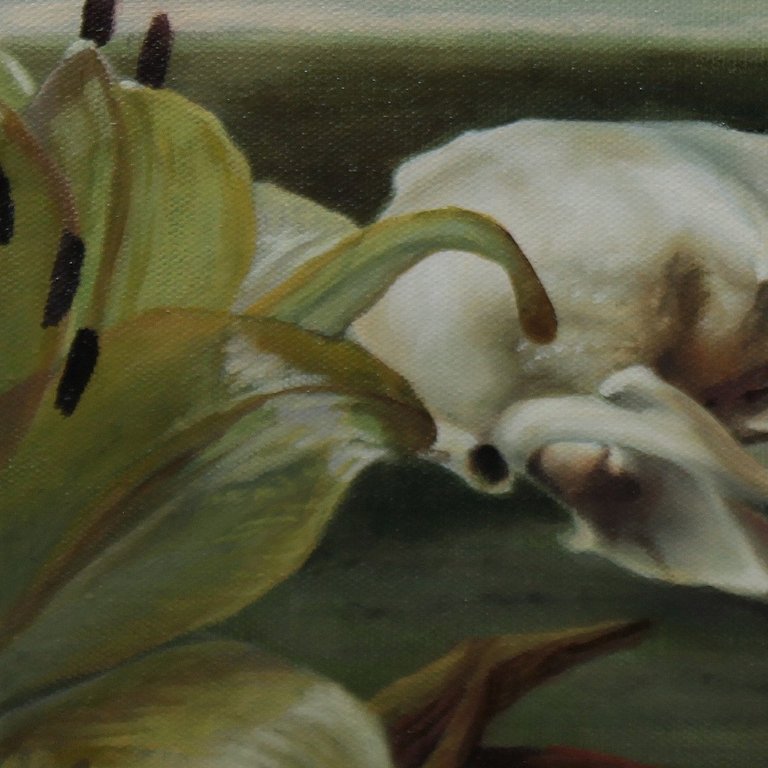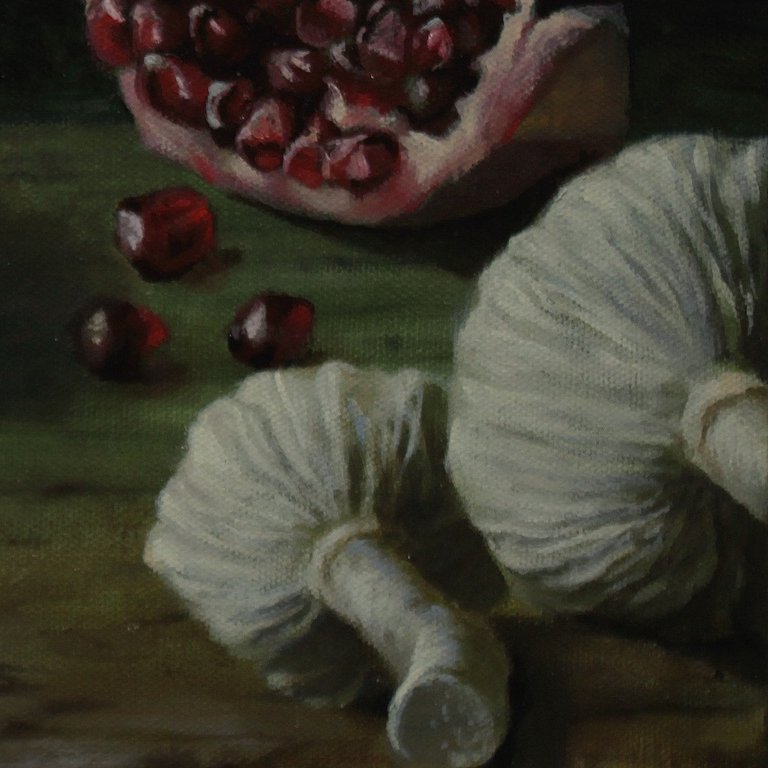 The title, "A Moment More" is a play upon the term memento mori, which is applied to a tradition of artworks which are a symbolic reminder of death.
It seemed to be the solution to the skull which Kathrina had originally painted. I figured that since there is a long tradition of such paintings, it would be a fitting theme.
Leave a comment below, upvote and resteem if you like it.
More of my artwork can be found on my website. LeoPlaw.com
And if it takes your fancy, subscribe to my newsletter.