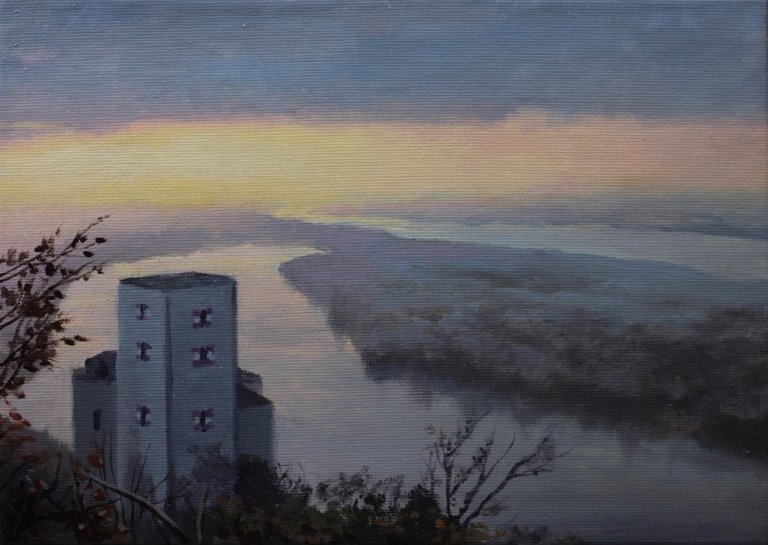 The weather certainly might be cold, but that hasn't stopped me from heading outdoors with the easel to catch the last of the Autumn colours. A short train ride outside of Vienna alongside the Danube is the tiny village of Greifenstein, named after the castle that has looked over it for nearly a millennia. When I arrived, I went scouting for a position to overlook it. What view it was! Not only did I have a view of the castle but the Danube stretching off into the distance as well. Since the days are much shorter and the fog started closing in, after a few short hours I had an amazing light show before me. This is what I have attempted to render in this painting.
"Castle Greifenstein", Leo Plaw, 30 x 21cm, oil on canvas board
Leave a comment below, upvote and resteem if you like it.
More of my artwork can be found on my website. LeoPlaw.com
And if it takes your fancy, subscribe to my newsletter.