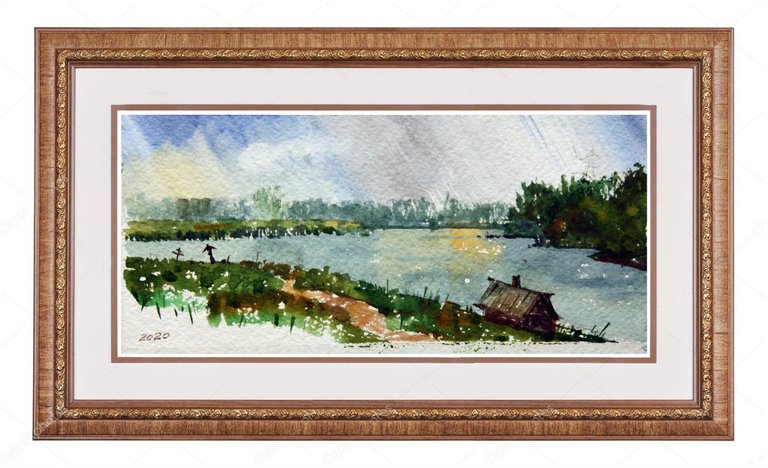 The crease
Horizontal composition


2 0 2 0
watercolor on paper









Greetings to all!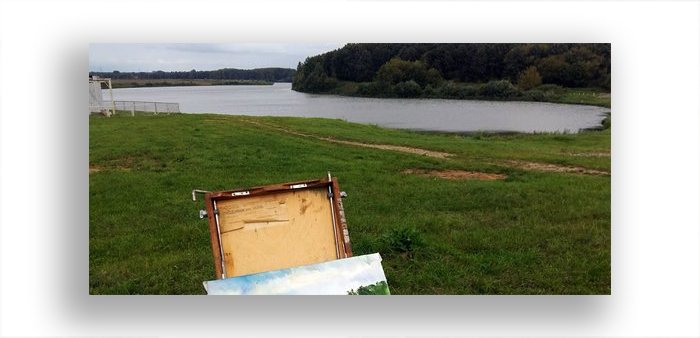 Today I found a scrap of watercolor paper and immediately felt the urge to pick up something like... a watercolor. I threw a folding easel and other accessories into the trunk of my car. After meeting with the client, I drove to the dam, which divided the river in two. In this place I liked the view of the old river bed. At a quick pace, I laid out the accessories.
The mood is great. The weather is optimal for watercolors: it's not so hot, the sun is hiding behind the clouds ... so I unpacked the box of paints, laid out my camping chair, poured water from a bottle. Singing a song, I scribbled with a pencil... Nothing foreshadowed problems. But suddenly a cloud appeared from the east, cyanotic like ink. From it poured like a cornucopia. I'm soaked through like a sponge (Bob?). Somehow I managed to get all my belongings. As I walked to the car, I slipped on the wet ground and got dirty from head to toe. Figuratively speaking, I was knee-deep in pure gold and waist-deep in pure silver.
In general, I came home in an unsightly appearance.
It was necessary to somehow correct my mood. And then my gaze fell on an oblong scrap of watercolor paper ...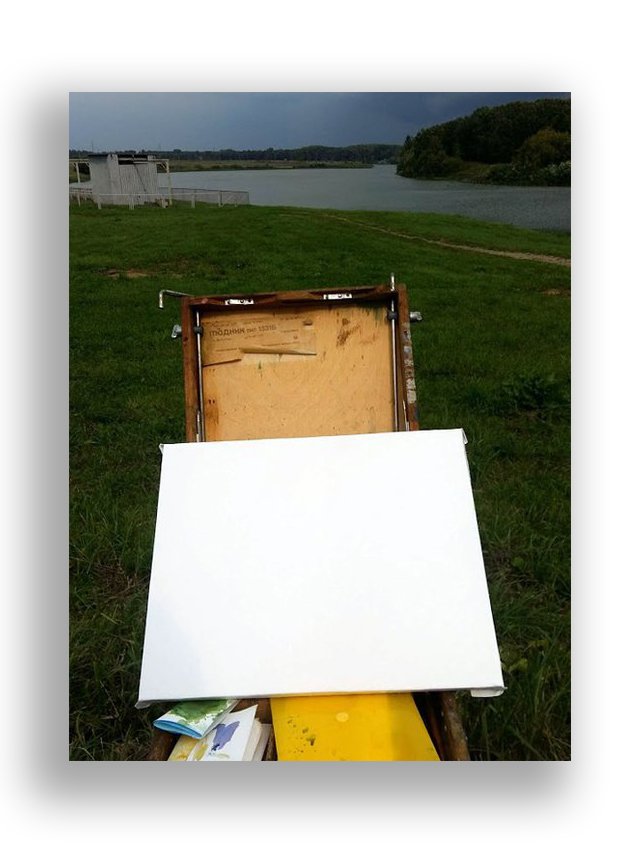 Below are some screenshots of the activity that improved my mood.


1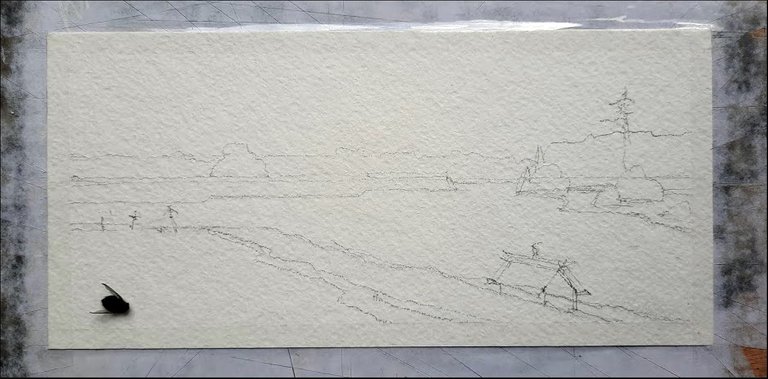 A dead fly in the left corner is lying for a reason, it suggests the scale of the picture
2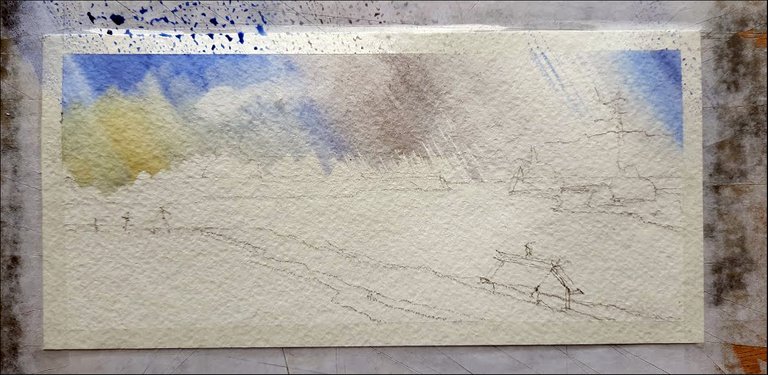 3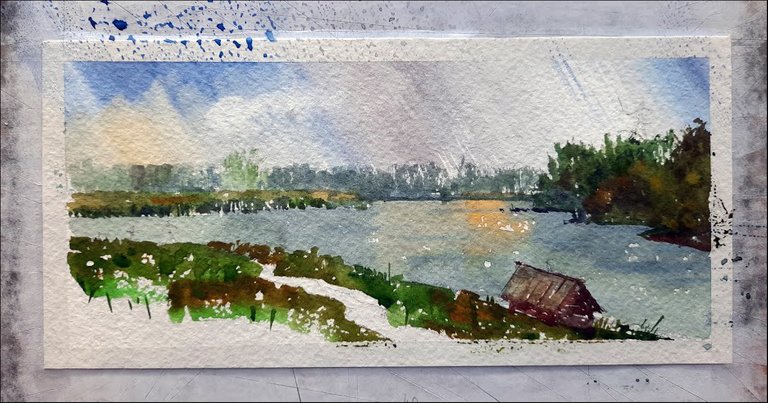 4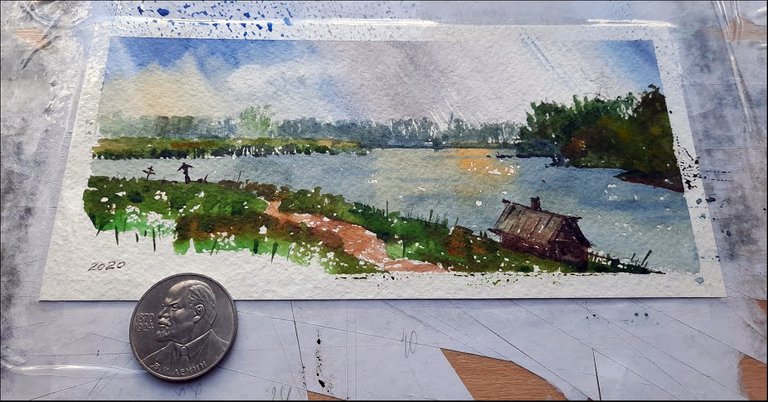 I thought that a dead fly was somehow not solid, so for scaling I put in a coin.


The finished painting in a silver frame: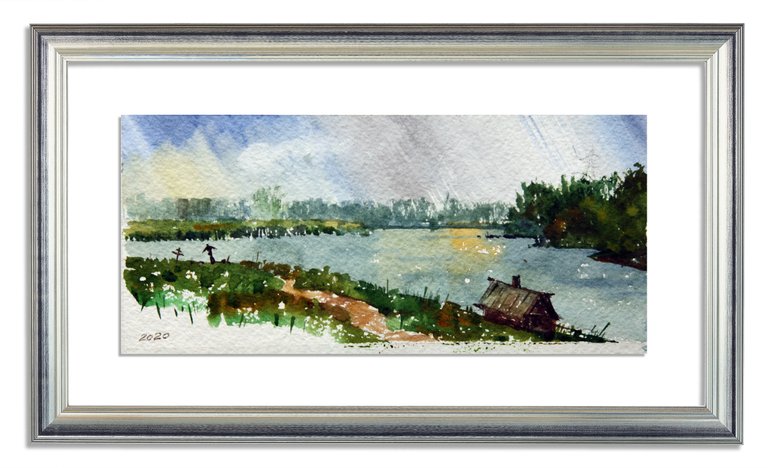 Watercolor painting by @mister-omortson

Thank you for viewing









Stand by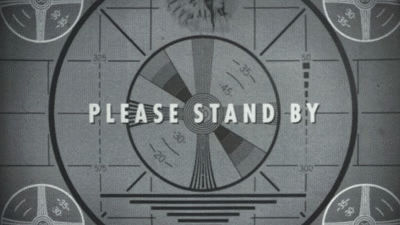 Sincerely yours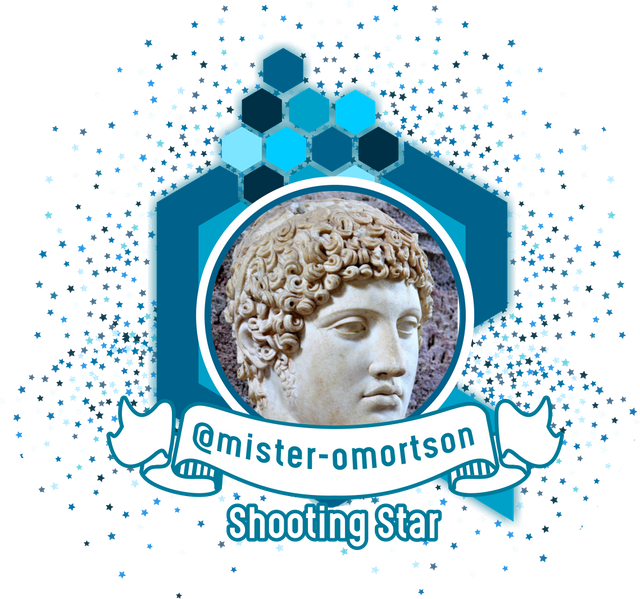 #ocd
#curie
#oc
#posh
#gems
#bdc
#watercolor
#landscape
#artwork
#creativecoin
#ctp