I also decided to take part in such a wonderful contest once again. This time I have not painted a city landscape, but a quiet quiet evening before Christmas. I think that the festive atmosphere is felt in this picture too!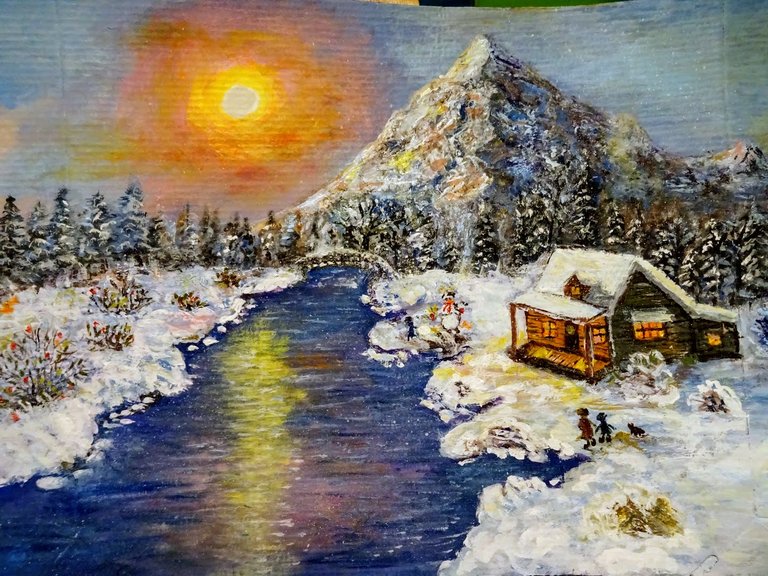 When I drew it, of course, I remembered my childhood years, when I went on winter holidays to my aunt in a mountain village located high in the mountains. She lives in the Caucasus in North Ossetia and there are many beautiful mountains, rocky cliffs and rocky rivers.
True, the mountains before I did not succeed much, but this mountain seems to have turned out. What do you think?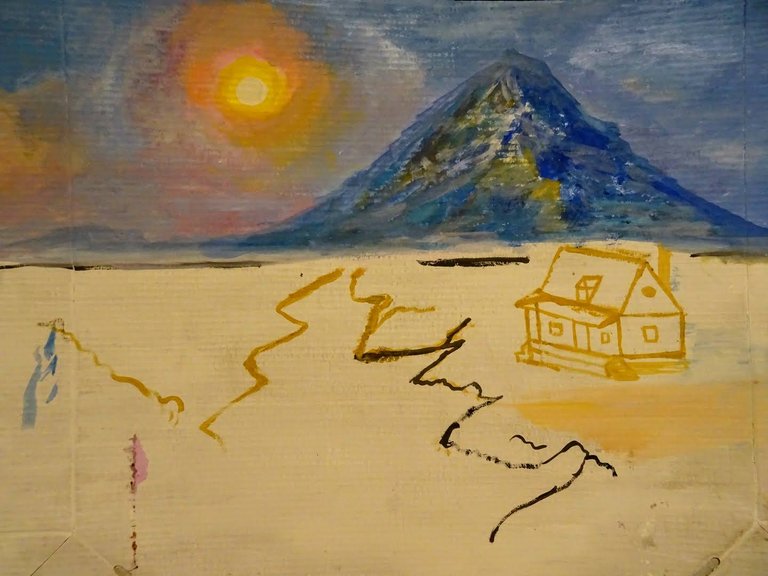 Christmas is only a few hours away. The sun has not yet hidden and the children are merrily making snowmen in the yard near the house. I drew a lot of Christmas trees in the background. There are also hares, but on the white snow you are unlikely to find them quickly :-)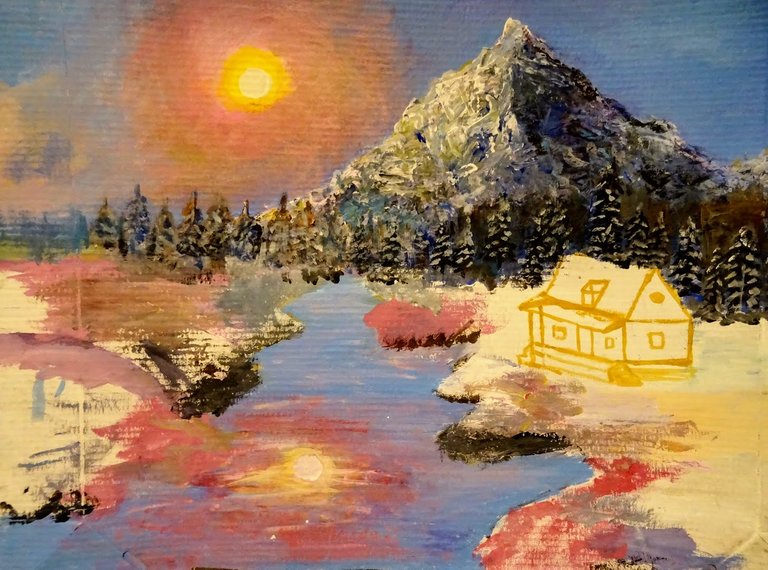 Then she began to prescribe various details. I depicted a river and the reflection of the sun's rays in the water.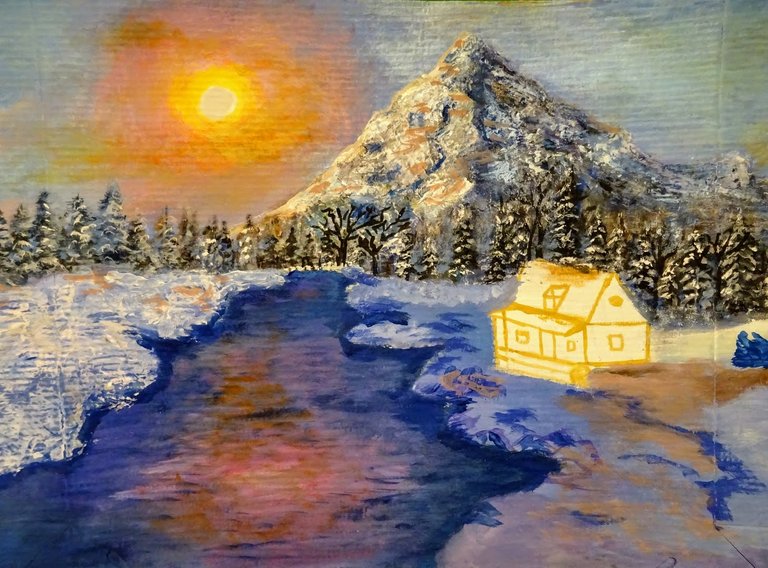 Then I wanted to draw two kids who are rushing home for a celebration. Their parents have already prepared surprises for them, but they do not know about it yet :-)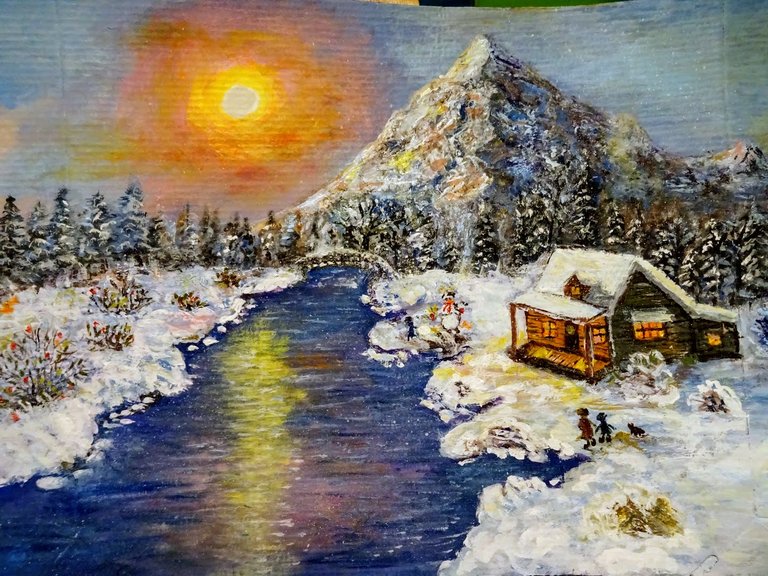 And the lights are already on in the Windows, as it gets dark very early in the mountains.
Then, as always, I experimented a little with the photos, and this is what came out of it!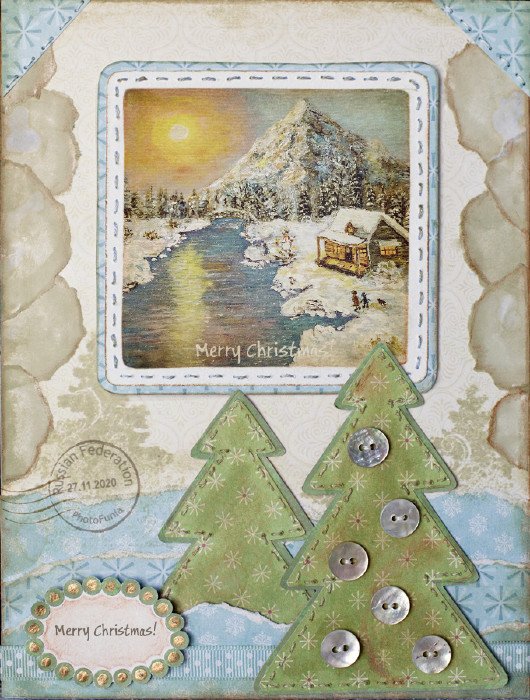 I also wanted to make a Christmas card in the form of a GIF image from one of my paintings. I hope that someone else remembers my last year's pastel work?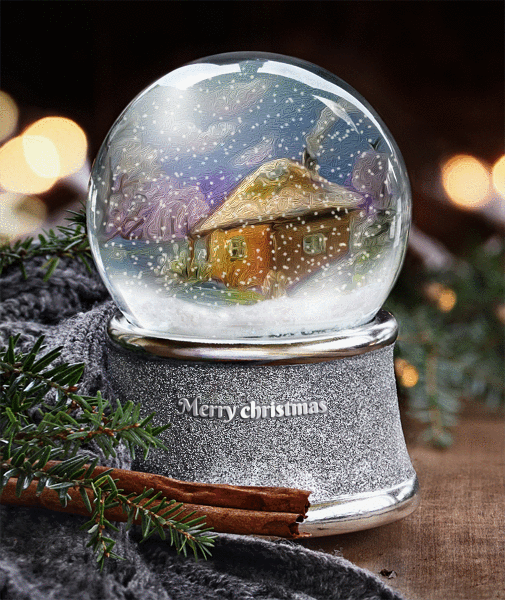 Then I made a new GIF for this wonderful holiday.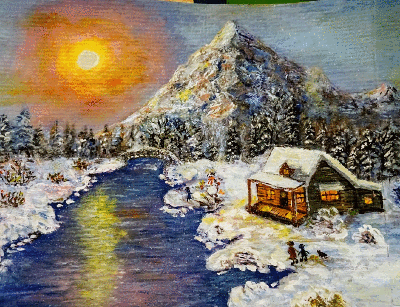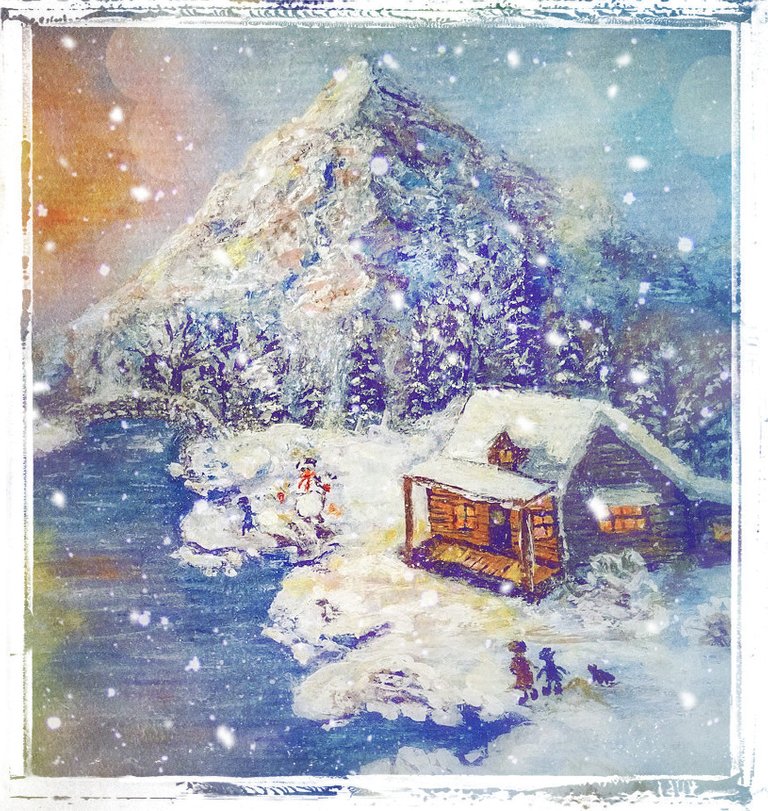 I hope that this Christmas every family will be happy. I wish you all well-being, health, peace and kindness!
I once again congratulate everyone on the upcoming wonderful holiday!
---
Thank you for Your attention and visit.
I appreciate Your feedback and comments.
I wish you luck and have a nice day!
Best wishes!