Ajedrez - Serie Mate en 3 - N143 Además de Ejercicios de Mate en dos y Mate en uno.
Cordiales Saludos
Juegan Blancas Mate en 3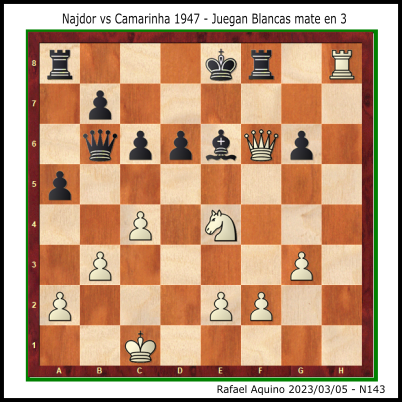 ---
---

Para aquellas personas que se están iniciando en el ajedrez es aconsejable primero resolver problemas de Mate en uno y Mate en dos. Por tal motivo, colocaré ejercicios que les ayudará a comprender el maravilloso mundo del ajedrez.
For those people who are starting in chess it is advisable to first solve Mate in one and Mate in two problems. For this reason, I will place exercises that will help them to understand the wonderful world of chess.
---
Ejercicios de Mate en Dos / Checkmate in Two Exercises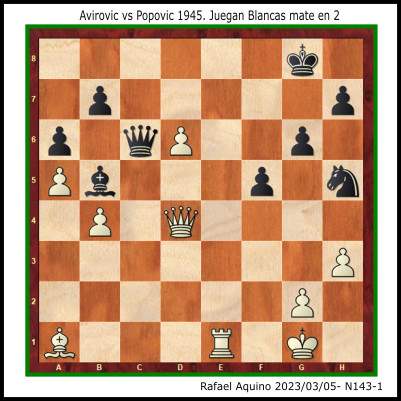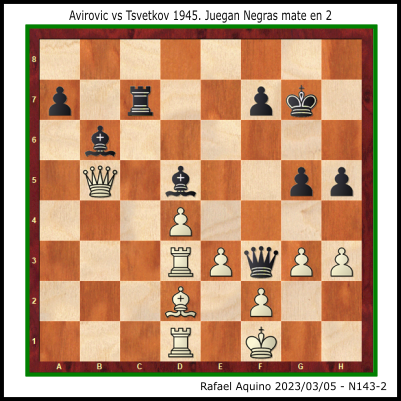 Ejercicios adicionales / Additional exercises
{1} {2} {3} {4} {5} {6} {7} {8} {9} {10} {11) {12} {13-Fin}

---
Ejercicios de Mate en uno / Checkmate in One Exercises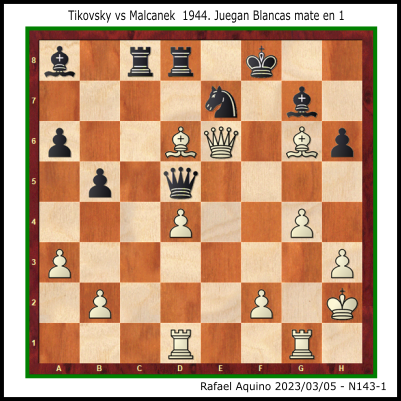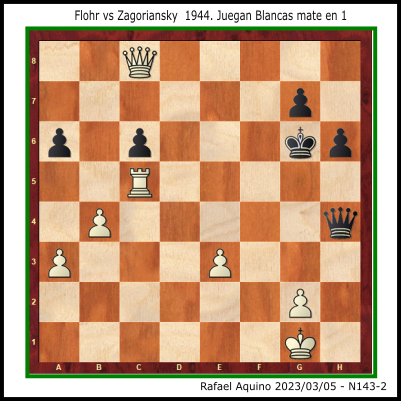 Ejercicios adicionales / Additional exercises
[9] [10] [11] [12] [13] [14] [15] [16] [17] [18] [19] [20]
[21-Fin (Intro Ajedrez a ciega)]

---
Enlaces de interés:
Sistema algebraico para la escritura de las Partidas de Ajedrez.
Sistema algebraico para la escritura del ajedrez en el idioma inglés
Nos vemos! / See you
---
Diagramación por Rafael Aquino con inkscape
Las imágenes de los diagramas fueron generados con el apoyo de la Plataforma: SCID

---
Invitación de Torneos Semanales:
Estás invitado para participar semanalmente en tres torneos vía internet, que patrocinan los amigos:
@stayoutoftherz : Todos los viernes
@schamangerbert: Todos los sábados
---
Mi twitter
Rafael Aquino (Facebook)
rafa_elaquino (Instagram)
---
---