Just let yourself fall down into that central iris portal and be
assimilated into the hivemind.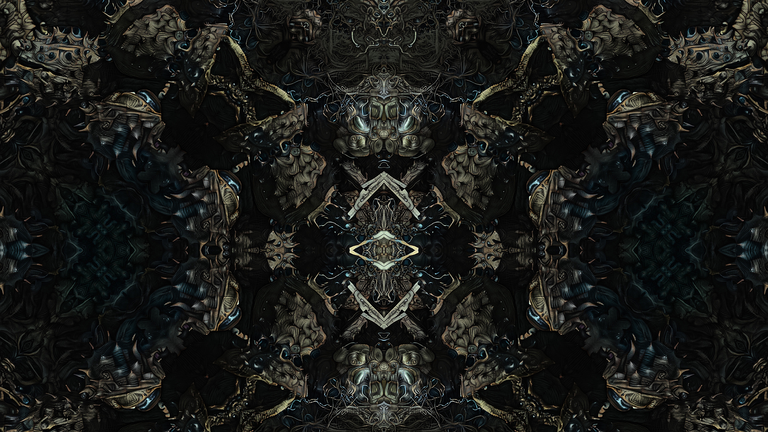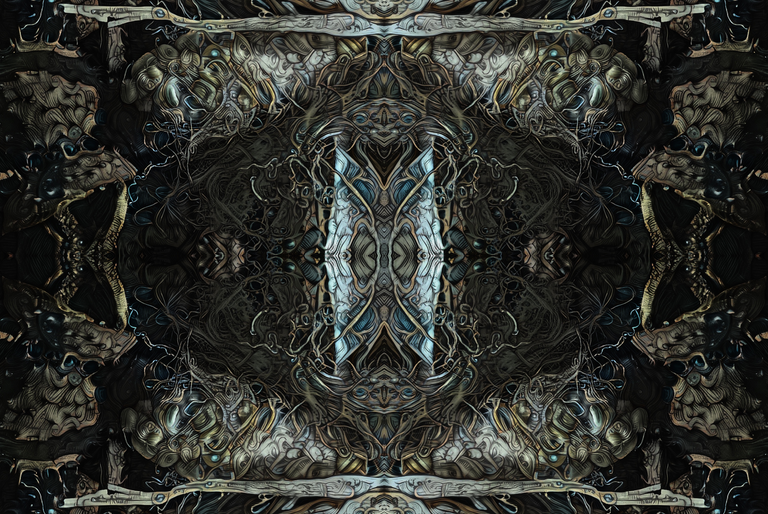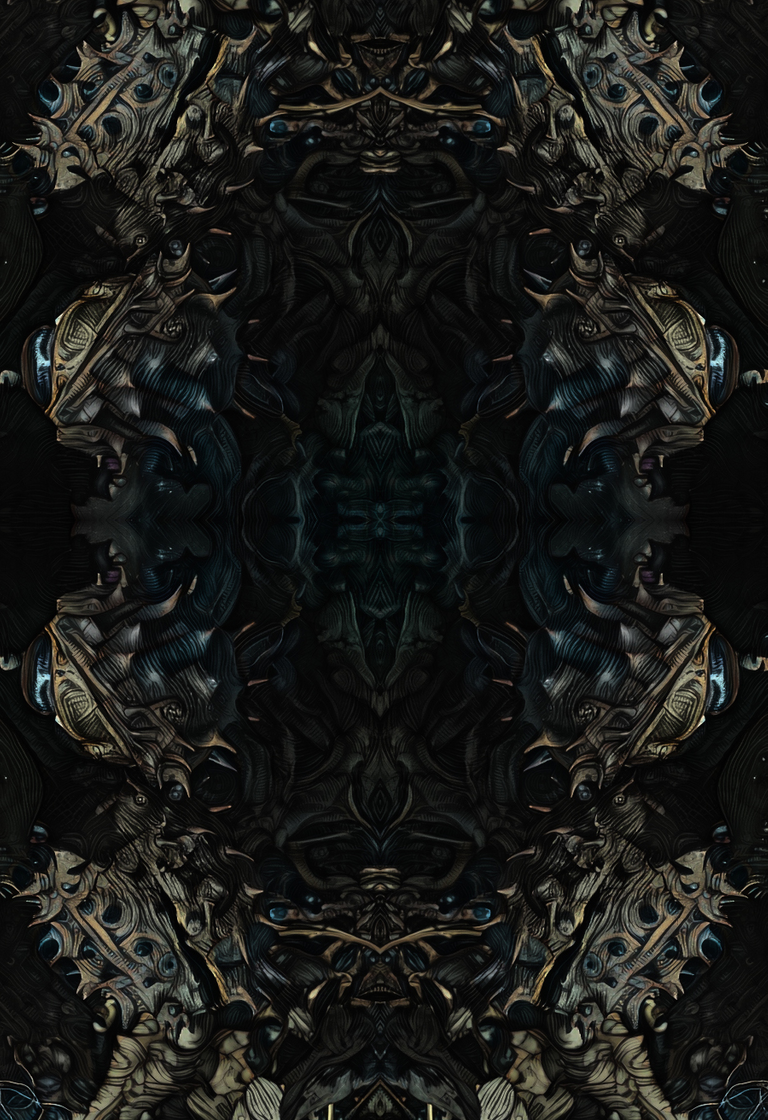 Original Photograph
Chestnuts and corn.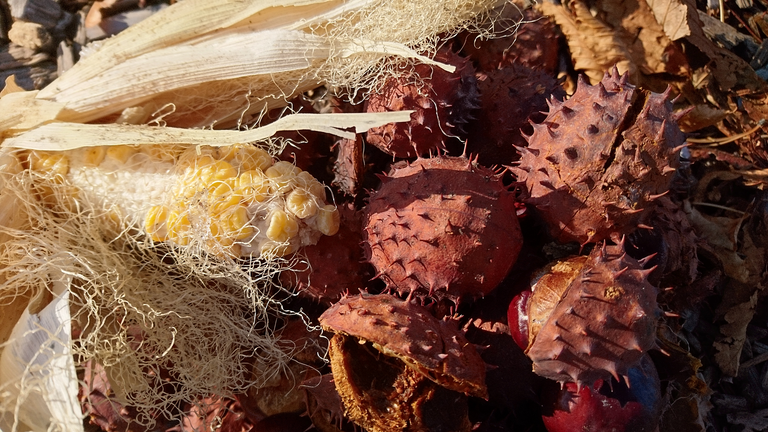 1st Generation Mutation
One pass through the deepdreamgenerator.com using a high contrast black & white doodle pattern (left), blend mode set to multiply and laid over the original photograph (right).
2nd Generation Mutations
Using the combined deep dream doodle/original photograph as the new base image, run multiple deep dreams with different color styles.
Combine these 2nd generation mutations with the original doodle mutation and the original photograph, in different combinations and opacities.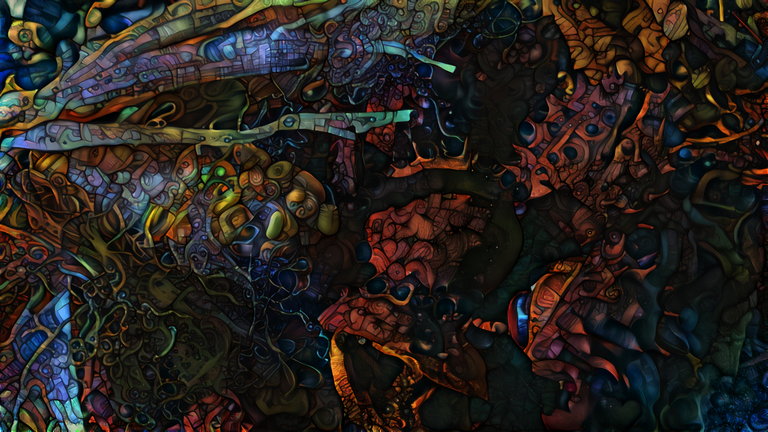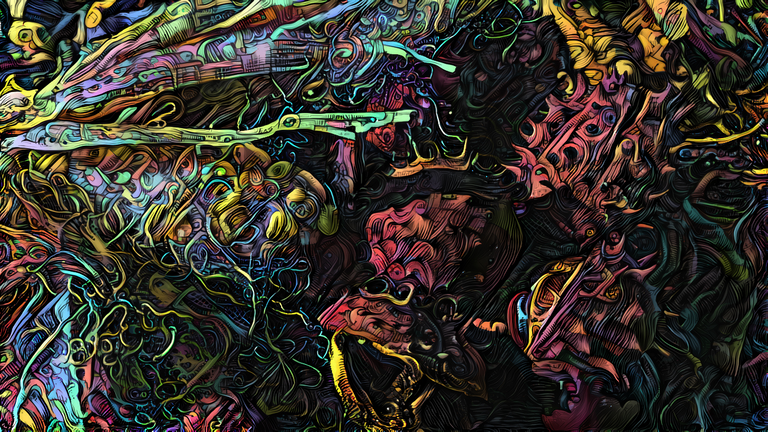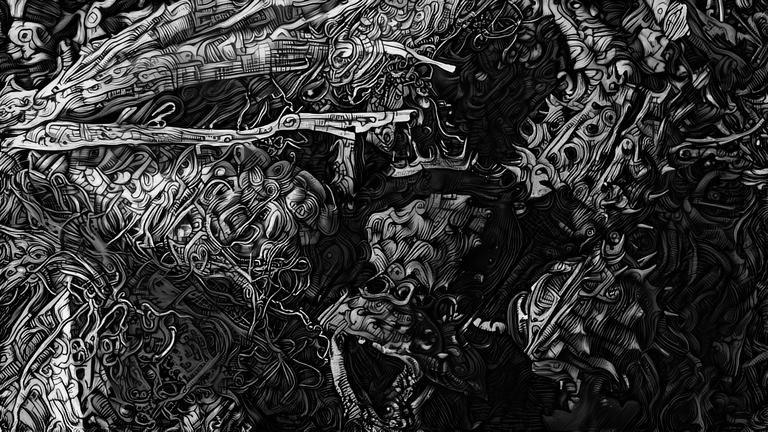 Rebooting sequence
begins with this: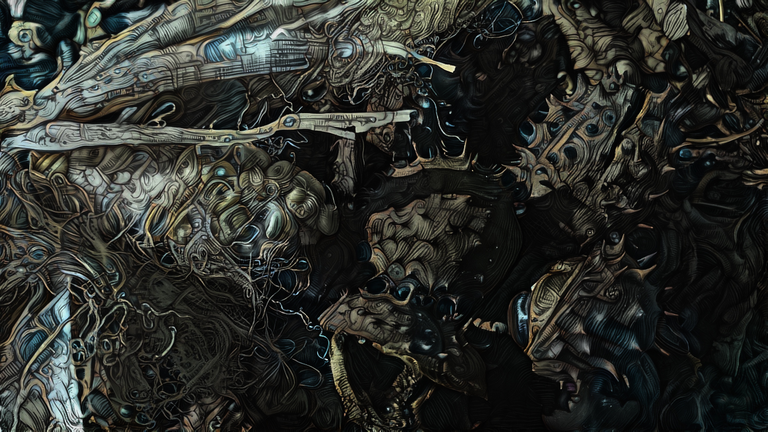 Process
of mutation. Crop and Mirror and 45° Rotation and Crop and Mirror.
---
Exploration also revealed a guardian