Casket with my drawing.
I portrayed this art. The resulting art formed the basis for the design of this wooden box. Treasures worthy of unusual storage 👽
I really like this box)
This is a decoupage - the print is printed)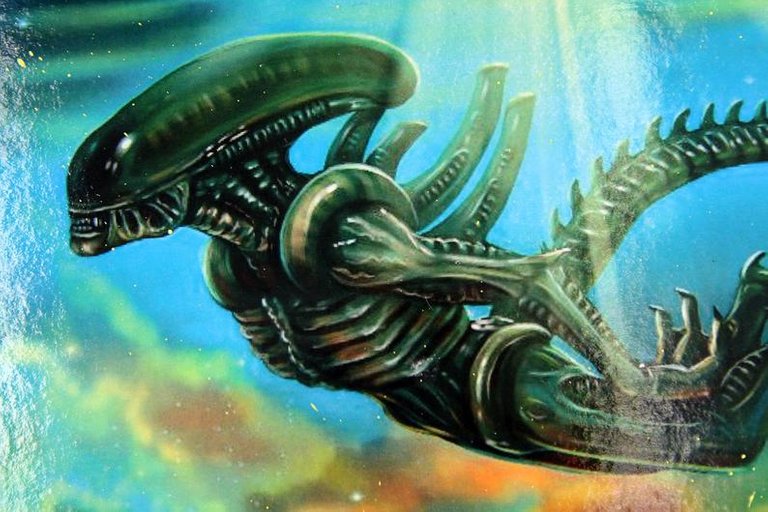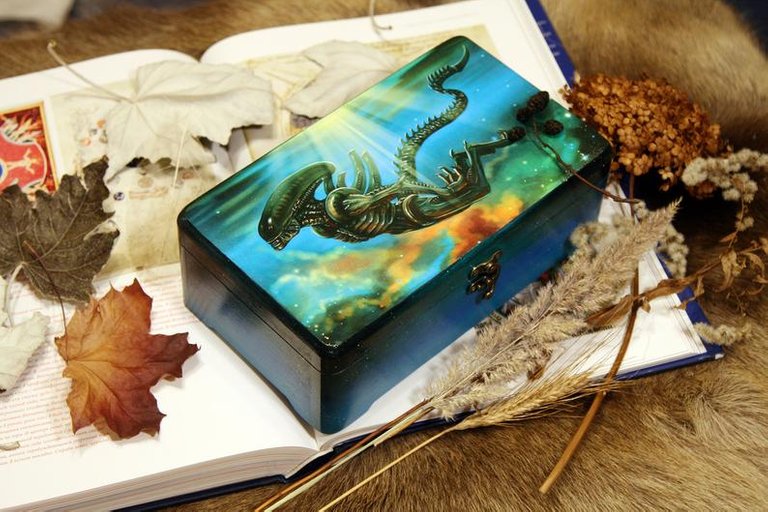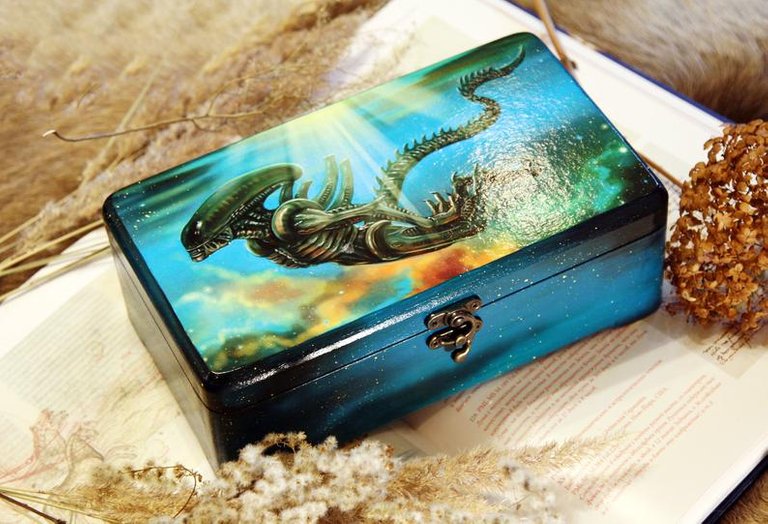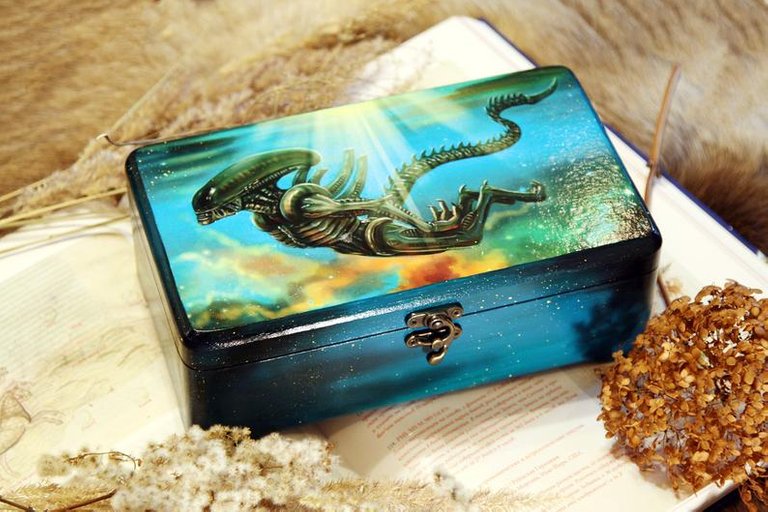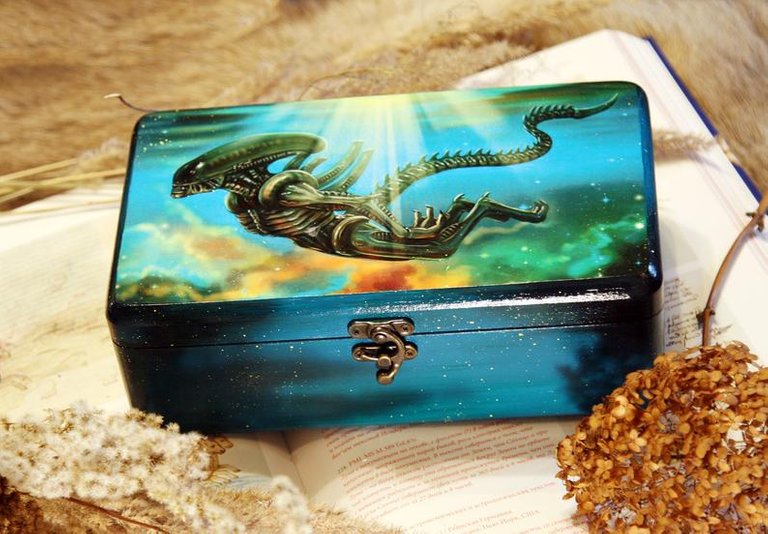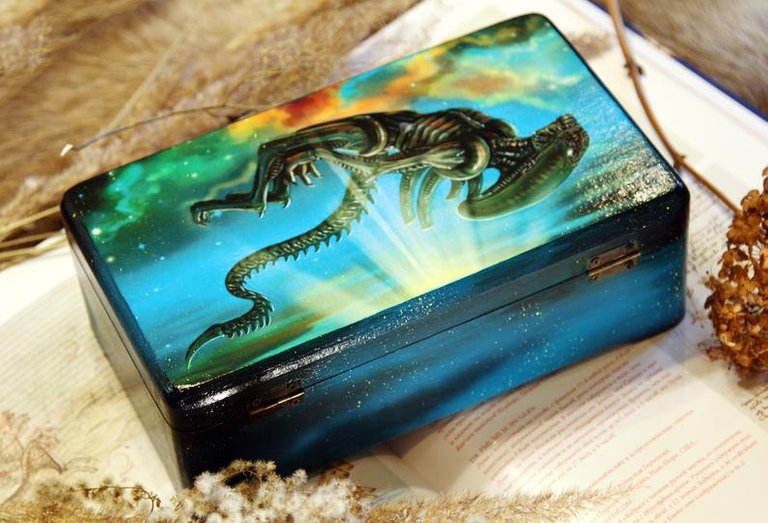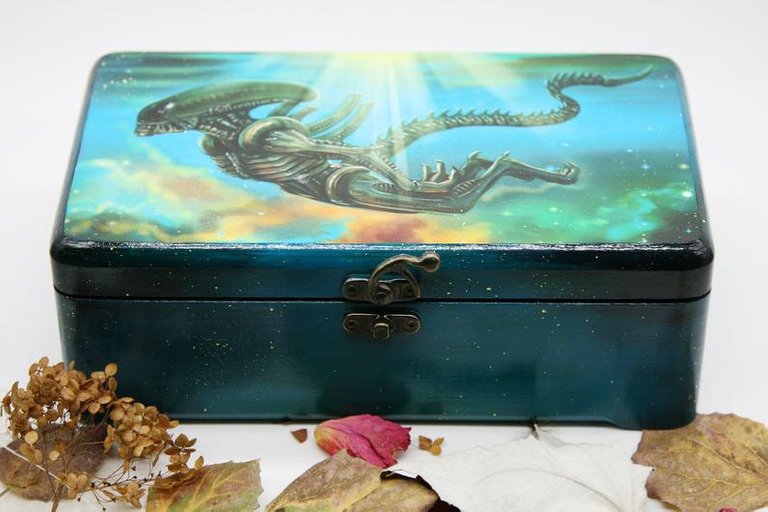 My original art. I already showed it to you.