Crypto Art Marketing / Some thoughts and resources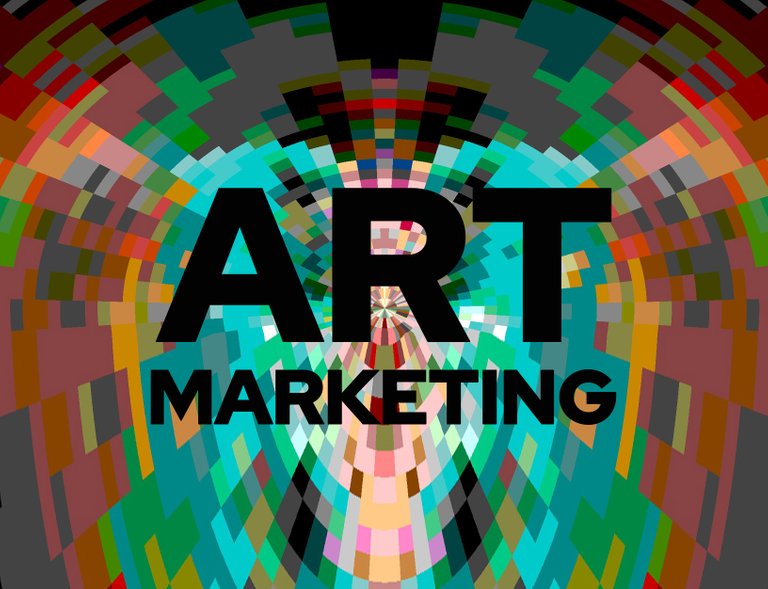 MARKETING. Probably one of the most controversial topics among artists, most of us would prefer to just create and hope that the rest magically just follows, but the truth is there is a sea of amazing art out there and if you want to monetize your art, make art full time as a living or even just be SEEN you need to get it out there somehow.
I've asked Cryptoart twitter for tips and suggestions and have also tried some experimenting to see what works and does not work for me so I will attempt to compile some basics here for people who don't know where to begin. If you have no idea what Cryptoart is check out this post: What is Crypto Art?
Keep in mind, none of this is set in stone, there is no one way to do anything, always be open to trying new things, evaluating and re-evaluating how things are working and stay creative in your approach!
1/ TWITTER
Love it or hate it, cryptoart twitter is extremely active! It's where most artists are sharing work, meeting each other, announcing new projects/shows/exhibits and activities! So how can you make the most of twitter?
Never be afraid to share your art! If you keep your eyes open there are lots of tweets made for the purpose of art sharing. Add your art to the thread, find some inspiring new artists to follow, retweet artists you love and give them support. Comment and let them know if you found their art beautiful.

Look for trending art related hashtags and use them. These trending tags are a great way to find a whole new world of artists and allow them to find you too. Recently we had #portfolioday trending and I was able to find a bunch of cool artists to follow and engage with!

Make your tweets easy to read/give relevant information and upload the art directly into your tweet. This one is a personal preference so YMMV, most websites will give a preview image when you drop a link but it looks much nicer if you add it directly, double plus if it's an MP4 so people can see all that beautiful motion.

Tag relevant people/twitter accounts but don't be a spammer! This is probably very obvious but I still see it a lot. Jumping on other peoples threads to promote yourself and run without contributing anything leaves a bad impression. Same goes for discord or anywhere else, using dedicated promotion rooms/threads is encouraged but be mindful of respecting others.

Make it easy for people to find relevant info if they want to know more about you or find you on other platforms! This can be done in a number of ways, my personal solution to this was to make a tweet thread and pin it on my twitter profile. I added some samples of my art and linked my galleries, I continued the thread with more reply tweets and added info about my music, hive blog etc.
You can see it here:
My name is Julia K. Ponsford AKA Alien Honey 👽

I'm an Alien artist and musician, you can find my art at the following links:https://t.co/WWFpvuKSAThttps://t.co/ORkxGqrwBLhttps://t.co/Lec7P1OY7phttps://t.co/K1FbO6qw9ehttps://t.co/Su4XPfeV12 pic.twitter.com/3ldvy3azYY

— 👽 Alien Honey 👽 (@juliakponsford) September 20, 2020
2/ DISCORD
Aside from twitter, another popular place for artists to gather tends to be discord, there are tons of amazing discord communities with activities, live streaming art, metaverse gallery shows, podcasts etc. Keep an eye out for active communities and join in.
Go to events, support artists who are putting in effort to curate shows, apply to enter your own art as well! There are a never ending stream of events and happenings, find your niche and a community you are inspired by and BE INVOLVED, simple as that!
The big takeaway from most of the above text is COMMUNITY MATTERS. Engaging with other artists and building community is one of the top things that most artists agreed on. A strong supportive network can be a very powerful thing.
3/ HIVE and NFT Showroom
These will be a little more targeted for artists who blog on Hive or tokenize on NFT Showroom, I've already written a post with some etiquette tips and suggestions that covers some basic stuff, I won't cover that again!
Blogging! Make use of the art communities, most artists are doing this now but I still see plenty of stray posts that aren't in relevant communities. Personally I am almost exclusively browsing in art communities and I think most artists are gravitating in that direction. Most of these communities have curation initiatives to reward great art posts!
Here are some suggestions, please read the community sidebars before posting to learn the rules:
Alien art hive: https://peakd.com/c/hive-158694/trending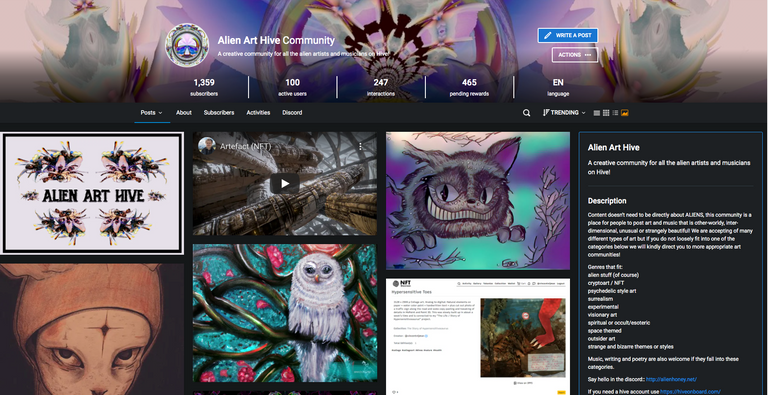 OnChainArt: https://peakd.com/c/hive-156509/trending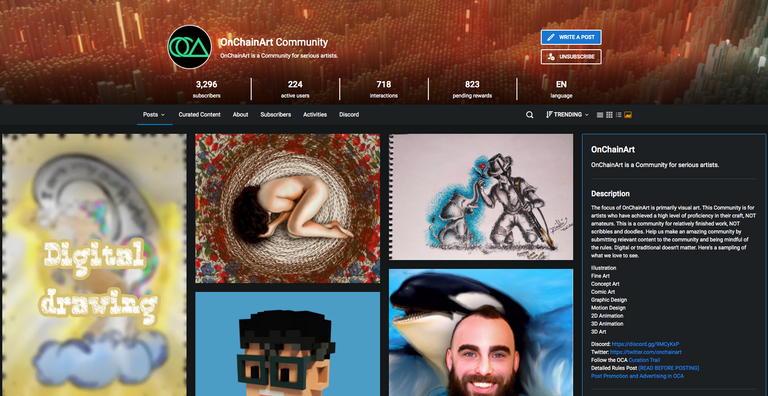 Sketchbook: https://peakd.com/c/hive-174301/trending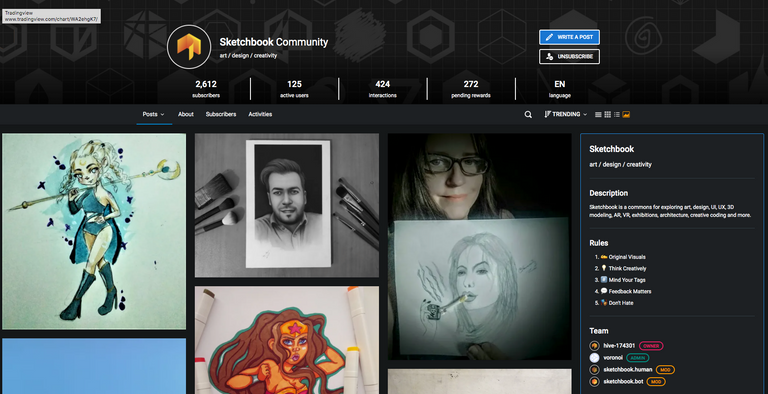 NFT Showroom! Gas fees on ETH are currently pretty insane, we have our own NFT Platform here on the Hive blockchain that is far less expensive to use (5 hive for a single edition token)! For more information you can visit the blog @nftshowroom and see the pinned post which is a pretty detailed guide for artists!
The website: https://nftshowroom.com/
We are still small fish in the NFT world but we have some great artists, some exciting things coming from Hive-Engins soon 👀 and some big advantages over ETH right now :) If we all work together we can create some pretty powerful marketing for the Hive blockchain and each other as artists!
---
This post is getting pretty long so I'll wrap it up, all comments, disagreements and suggestions are welcome! Also if anyone wants to translate this to their native language to share with their respective communities I give you full rights :)
>>>>>>>>>>>>>₳ⱠłɆ₦ ⱧØ₦ɆɎ<<<<<<<<<<<<<
Join the Alien Art Hive community and come get some Alien Honey!

To follow on twitter, personal account, Alien Community account <3

---
---