I have been way behind in tokenizing my art lately! As you all know I have been working hard on getting @nftshowroom up and running and never got a chance to release the rest of this series! I would like to keep them all together to satisfy my own fussy need to keep things in order, so I will tokenize the rest of this series on SuperRare!
This one is called: Emotional Outburst 04: SERENE
This piece is made up of tons of layers of collage, digital painting and image destruction!
I love all the big chunky paint textures that I worked into this one. When I look at it I see it as a soothing waterfall washing over her, which is why I named this one Serene. Maybe you see different? If so let me know :)
This is available for viewing in higher quality and bidding in my shop:
https://superrare.co/artwork-v2/emotional-outburst-04:-serene-11941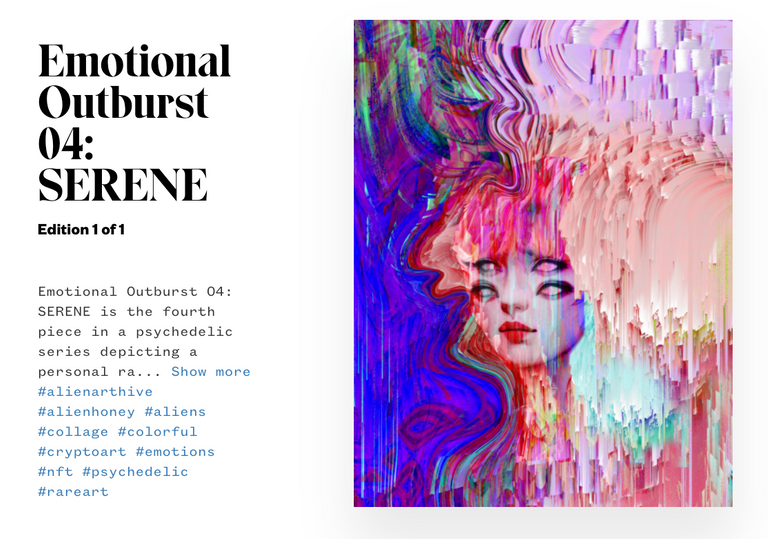 >>>>>>>>>>>>>₳ⱠłɆ₦ ⱧØ₦ɆɎ<<<<<<<<<<<<<
Join the Alien Art Hive community and come get some Alien Honey!

To follow on twitter, personal account, Alien Community account <3