New tokenized art: Cyber Geisha self-portrait / AI Painted on NFT Showroom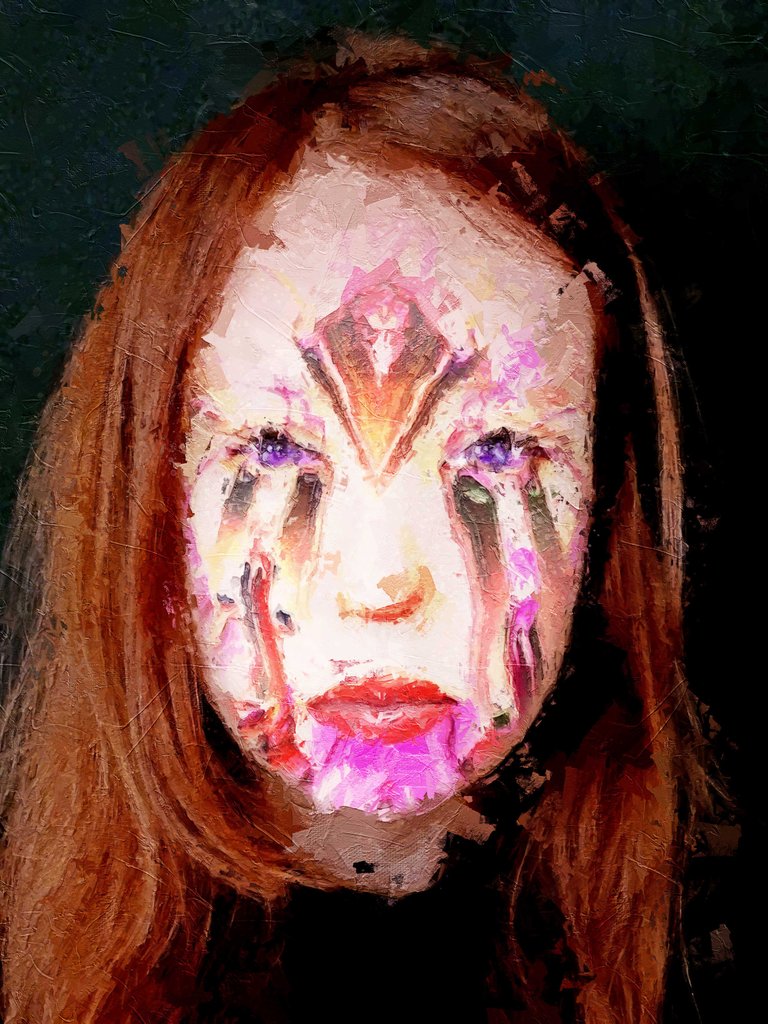 Following up from my AR filter experiment last week I decided to make a more polished piece to mint.
To sum up the previous post I used an older piece of art that was made for a competition on Steem called Frequencies of Color Bending, and turned it into an AR snapchat filter that you can try here:
https://www.snapchat.com/unlock/?type=SNAPCODE&uuid=6481718483424feea46c715f88d64bf9&metadata=01
I then took a self portait using the filter and ran it through a photoshop paint action that adds paint strokes/texture. I have included the original portrait without the AI painting in the unlockable which is only accessible to the buyer!
You can view it in higher resolution here:
https://nftshowroom.com/juliakponsford/gallery/juliakponsford_alien-honey-inc_cyber-geisha-self-portrait-ai-painted
>>>>>>>>>>>>>₳ⱠłɆ₦ ⱧØ₦ɆɎ<<<<<<<<<<<<<
Join the Alien Art Hive community and come get some Alien Honey!

To follow on twitter, personal account, Alien Community account <3

---
---