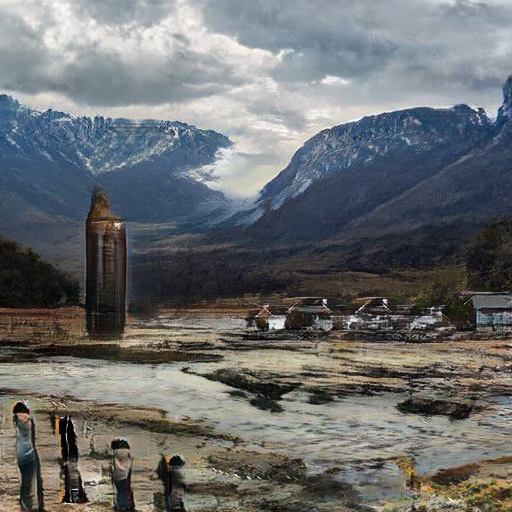 Image created by @justclickindiva utilizing Nvidia GauGAN

For my digital drawing scene this week, I chose a wet sand environment with rocks and mountains in the background. I was able to get a cloudy background. The mountains behind the hills doesn't look typical. For the travelers' vessel, I was amazed at how it turned out. I didn't want the look of an ordinary round spaceship. I haven't figure out what planet they landed on.
My theme was to portray an alien family of four who needed to make a temporary stop for whatever reason before they continued their journey. The scene they encounter is not a welcoming site. It's wet and muddy. No trees or greenery. Abandoned shacks look as if others have been there before them.
I utilized the Nvidia Gaugan AI drawing program. The software generates photorealistic imagery from basic brush strokes. You can add various elements, i.e. buildings, grounds, landscape, and plants. The program takes your basic drawing strokes and apply them to a blank canvas.
Below is the image of my basic brush strokes.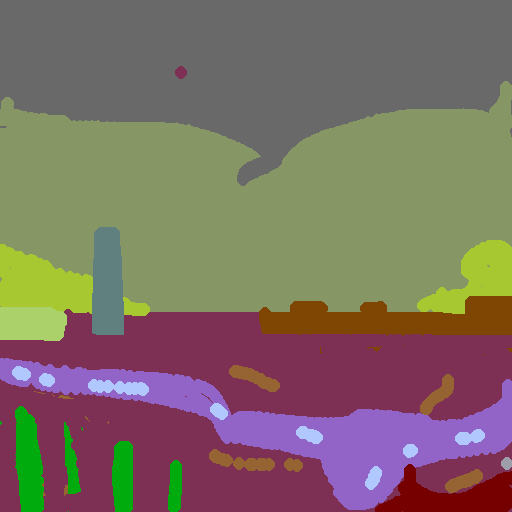 Image created by @justclickindiva utilizing Nvidia GauGAN
Once I finished my brush strokes and applied my various background filters and effects, the program then creates a drawing. I can then download my finished images.
Below is another version of my drawing: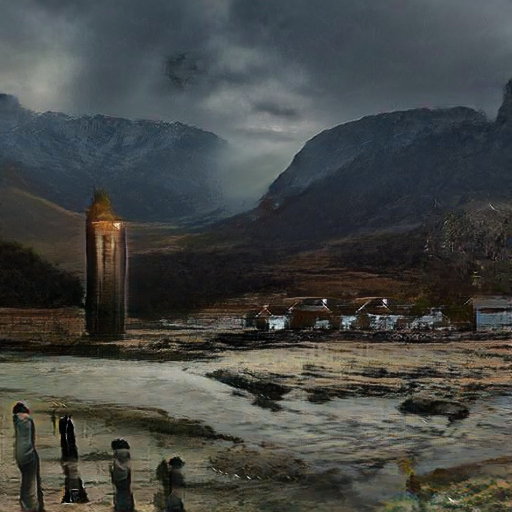 Let me know what you think about the Gaugan IA program and my attempt at producing digital art.

@flaxz initiative @iamalivechalleng: (Created a post for my blog this day)

Thanks,
@justclickindiva
Happy rest of the week everyone with whatever your endeavors.


SOURCES:
a) JustClickindiva's Footer created in Canva utilizing its free background and images used with permission from discord admins.
b) Unless otherwise noted, all photos taken by me with my (i) Samsung Galaxy 10" Tablet, (ii) Samsung Phone, & (iii) FUJI FinePix S3380 - 14 Mega Pixels Digital Camera
c) Purple Butterfly part of purchased set of Spiritual Clip Art for my Personal Use
d) All Community logos, banners, page dividers used with permission of Discord Channel admins.
e) Ladies of Hive banner used with permission of and in accordance with the admin's guidelines.

Your Personal Terminal Discord Invite