Joanna laughed. " What if I am?"
For a moment the little boy looked frightened and shirked away from her, probably thinking of witches fairy tales, ugly hags who shoved children into ovens and baked them into pies.
Joanna wrapped him in her arms and for once he let her hold him, let her soothe him with a kiss on the nape of his neck. The little boy smelled like baby lotion and sugar. "No, my darling. Never. You have nothing to fear from me. Now, why don't you go ahead and watch some tv while I finish up everything here."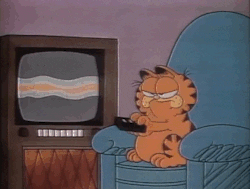 Source
Jack smiled and headed to the living room. Grabbing the tv remote control from the side table, he comfortably seated himself on the couch and waited for Joanna to bring over the cake that they had just baked. This was going to be perfect afternoon.

This is a continuation free write prompt which turned into a short story novel. Perhaps, not so short anymore; anyhow hope you enjoy it. For previous prompts about the Witches of Farrenmore Heights; scroll below for each link

Ingrid Part 1 | Part 2 | Part 3 | Part 4 | Part 5 | Part 6 | Part 7 | Part 8 | Part 9 | Part 10 | Part 11 | Part 12 | Part 13 | Part 14 | Part 15 | Part 16 | Part 17 | Part 18| Part 19 | Part 20 | Part 21| Part 22 | Part 23 | Part 24 | Part 25| Part 26| Part 27 | Part 28 | Part 29 | Part 30 | Part 31 | Part 32 | Part 33 | Part 34 | Part 35| Part 36 \ Part 37 | Part 38 | Part 39 | Part 40 | Part 41 | Part 42 | Part 43 | Part 44 | Part 45