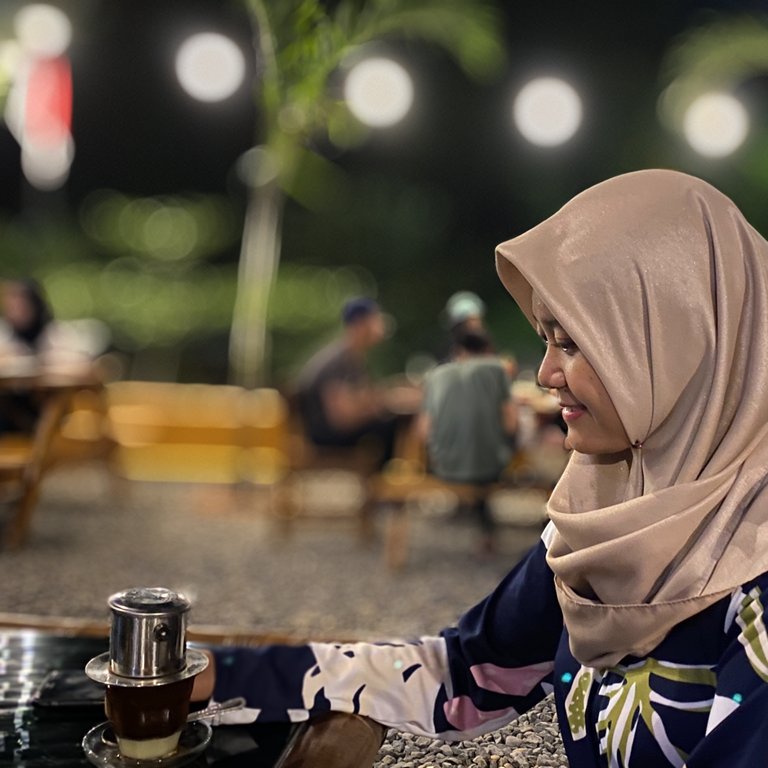 Coffee is a great choice to warm up the atmosphere while creating a conversation with friends or loved ones.
Usually drinking coffee doesn't taste great without the right nuances. The good nuance depends on the taste of each person.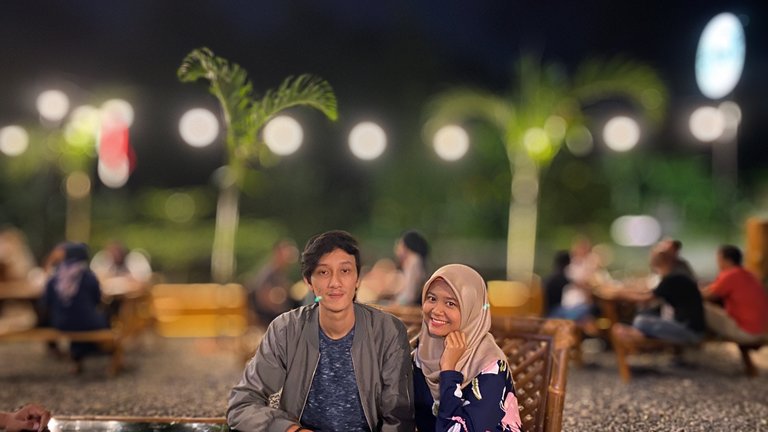 @Jodipamungkas and I love the natural feel, and it seems romantic with lots of warm light settings.
---
---
---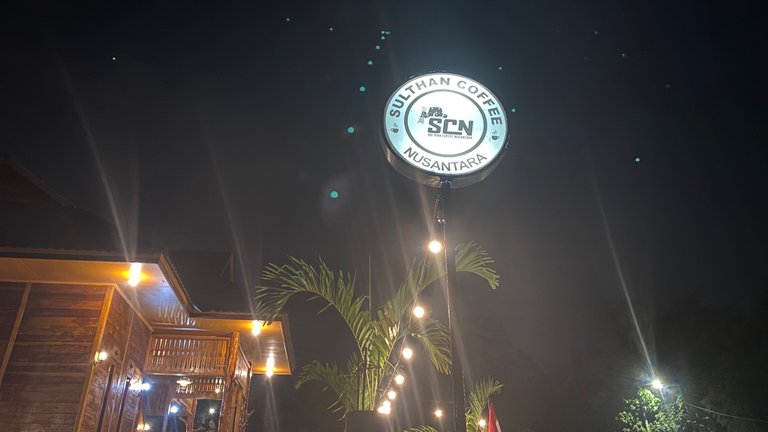 Sulthan Coffee Nusantara
A couple of weeks ago, we chose to drink coffee at Sulthan Coffee Nusantara.
Located on the outskirts of the city of BINJAI, SUMATERA UTARA INDONESIA, Sulthan Coffee Nusantara has a nuance to suit my preferences and @jodipamungkas.
---
The Right Time to Come to Sulthan Coffee Nusantara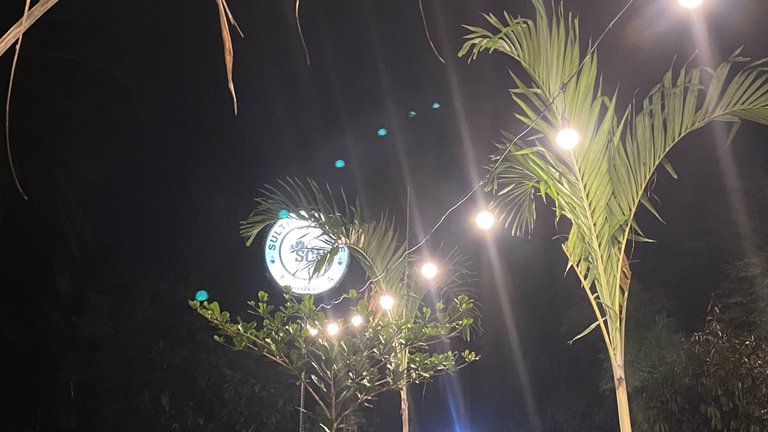 We suggest that from dusk until night to come to Sulthan Coffee Nusantara. The natural atmosphere in this place will make the view of the sky from sunset to night beautiful to look at.
The calm atmosphere in this cafe can make you take a break from your busy life and reduce stress.
---
---
---
About Place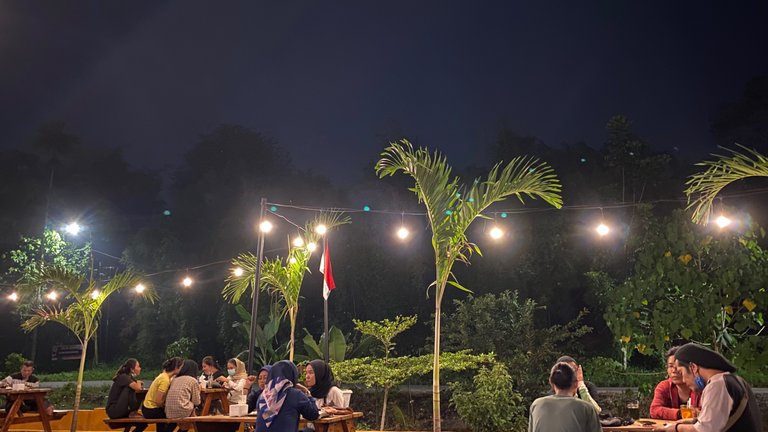 The setting of the place at Sulthan Coffee Nusantara looks pretty good. The place looks spacious, clean, and not noisy.
There are indoor and outdoor areas. The spot that is the mainstay of this cafe is of course an outdoor spot.
Look how amazed I am with the night view. I love looking at the lights in this cafe. The feeling, it calms me down, makes my heart warm and peaceful.
---
---
---
What We Order?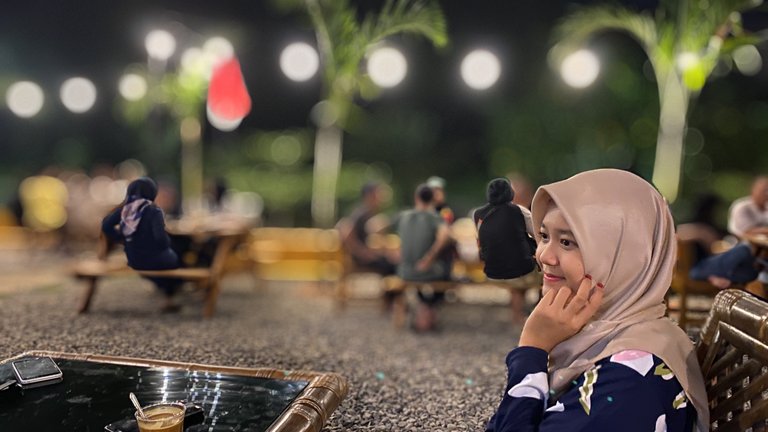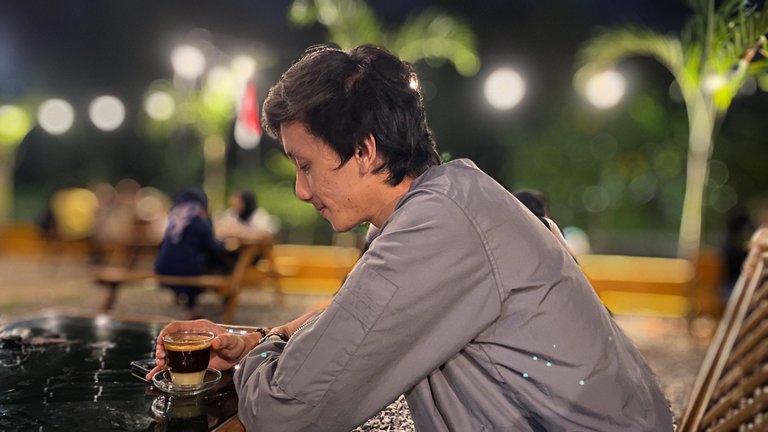 Sulthan Coffee Nusantara provides a variety of traditional Indonesian food with modern combination menus.
@Jodipamungkas and I focus on the coffee menu. I chose to order Vietnamese Drip Coffee.

Vietnamese Drip Coffee
---
Jodi ordered SANGER traditional Indonesian coffee which is always worth trying!
If you stop by a coffee shop in Indonesia, make sure you try the "SANGER" drink.
---
---
---
About Taste and Price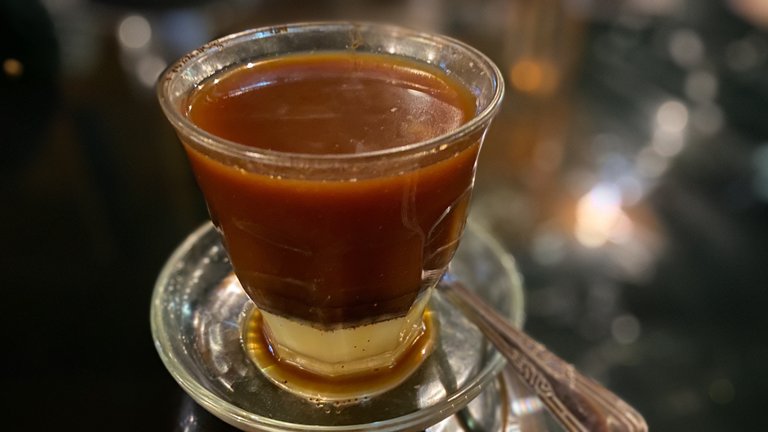 I enjoy the coffee served in this place. Likewise with @jodipamungkas.
The price offered at this place is also quite affordable. So many coffee lovers come to this place. Quite crowded at night.
There is nothing to be about in this place. With maximum service. The waiter wanted to find the best spot for us even though at that time the place was a bit full. The waiters there lifted tables and chairs from other areas for us who wanted to sit in an outdoor spot.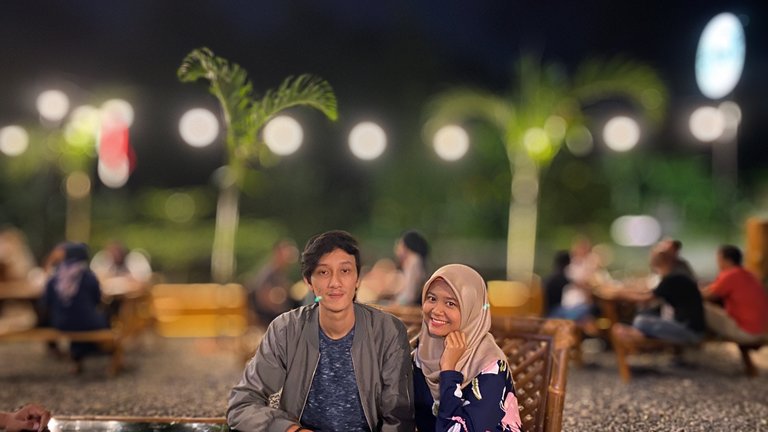 So, we will come to this place another time if we want to drink coffee while enjoying the warm atmosphere of the night and the beautiful sky.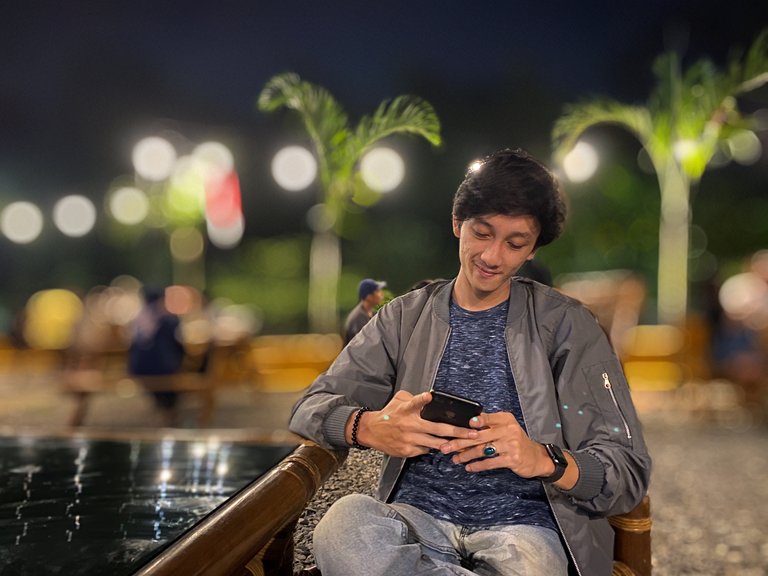 It was a beautiful night with @jodipamungkas.
---
---
---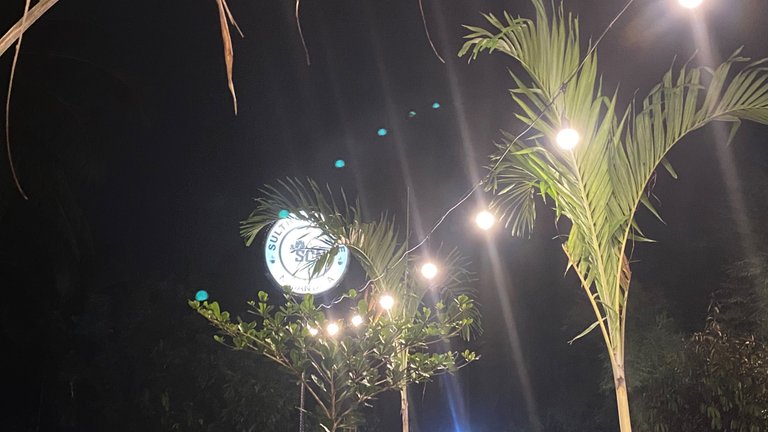 [//]:# (!pinmapple 3.593633 lat 98.475021 long Sulthan Coffee Nusantara Binjai d3scr)