Our tour guide booked us for a Boat Cruise on Aqualuna. I did not know it was part of our itinerary. If it was me, I would skip this part.
Since we haven't tried this the last time we were in Hongkong, we conceded. We went to the Harbour and waited for the Aqualuna to arrive. Our schedule was at 6pm. We were to cruise on the Harbour and enjoy the beautiful sunset and the magnificent lights/buildings on the HK Island.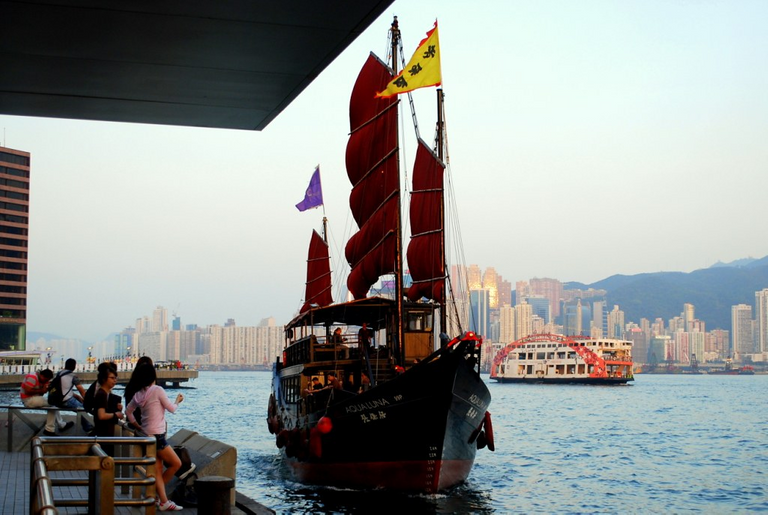 Aqualuna
I don't know how much a trip cost, but the price already includes a choice of drink. I had a white wine, hubby had beer and my son had pineapple juice.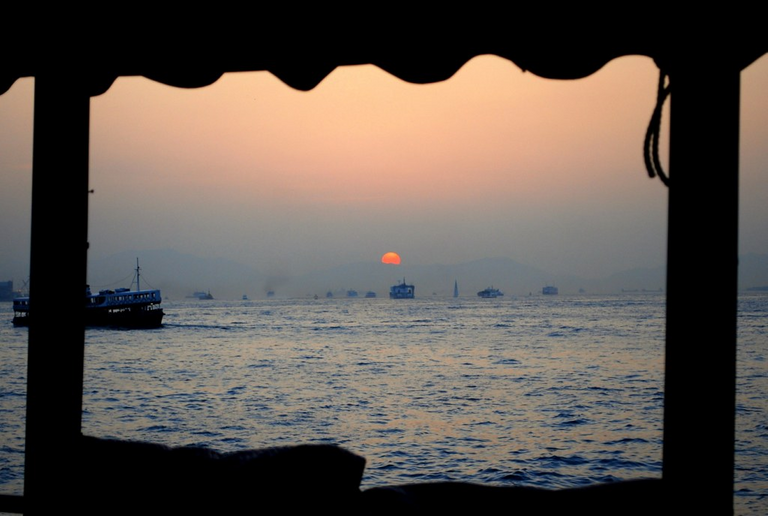 The beautiful sunset

Hongkong Island's skyline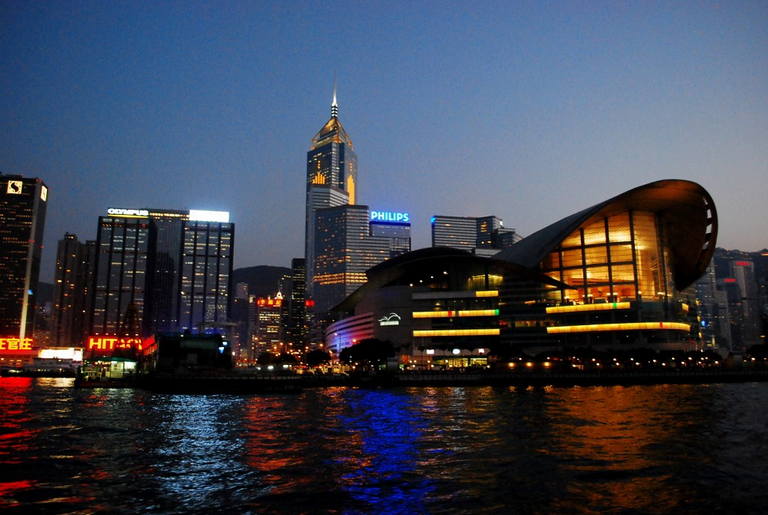 The buildings transform at night into gorgeous buildings courtesy of the colorful lights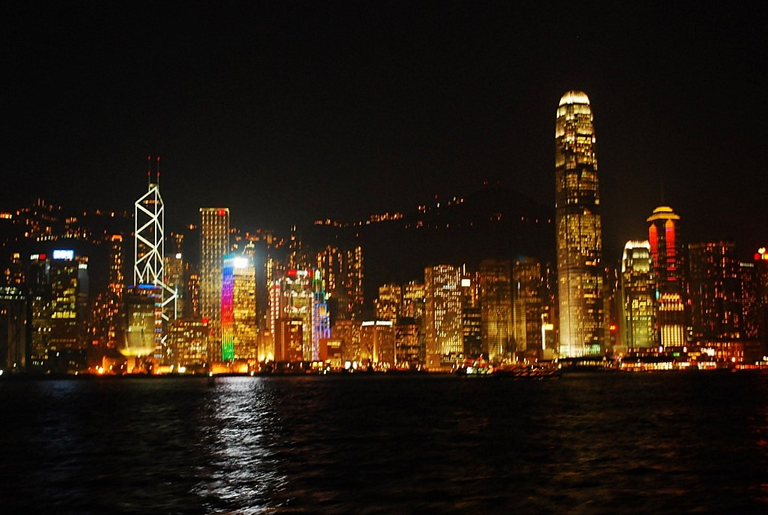 At exactly 8pm every night, there's a laser light show on these buildings.
I was really impressed.