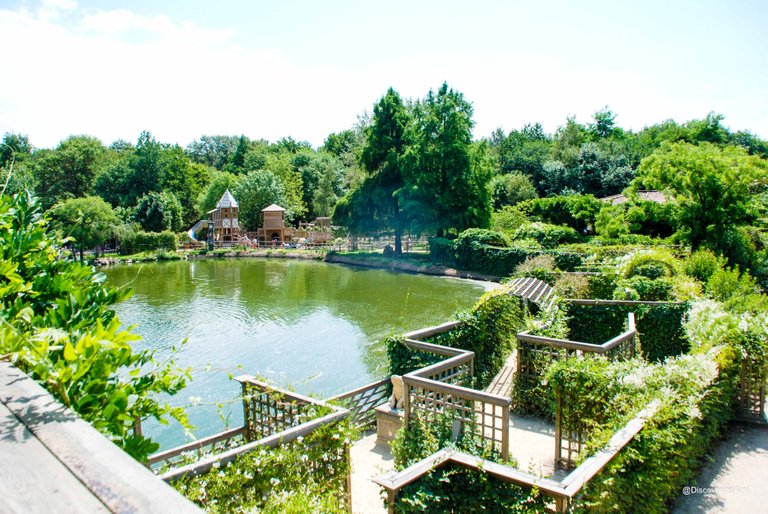 A theme park without any rides. How crazy could that get?
If you're someone with a fantasy of traveling through time, then this is the closest you can get to realizing that dream.
Puy du Fou is a best kept theme park secret of France. It is situated in a 55-hectare property in the middle of the countryside in the region of La Vendée in Western France. It's the second most popular theme park in France after Disneyland Paris.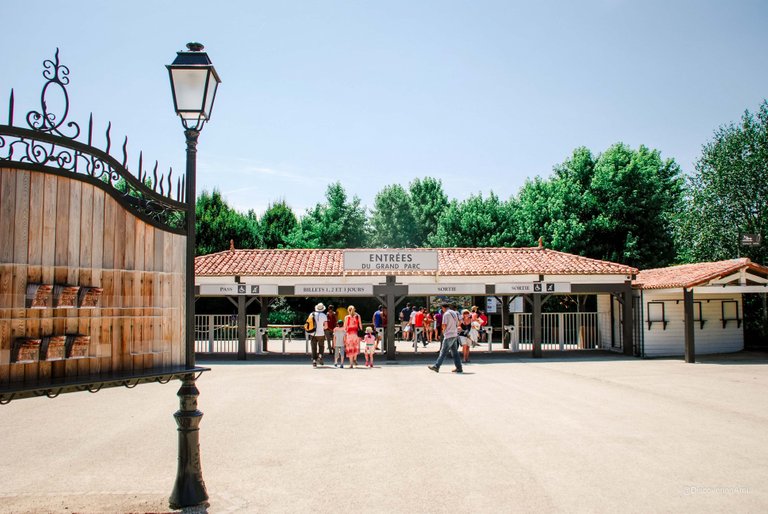 The Grand Park
The Grand Park is divided into Period Villages. It showcases a total of 26 main shows that run from 17 - 45 minutes, strategically placed according to their historical period.
They have reconstructed detailed period sets. In between each village are forests and gardens.
Tickets can be purchased online and on-site. At the entrance, each visitor is given a map, available in different languages to easily locate the period villages. It also includes the shows' timetable. Even if the shows are in french, English audio is available.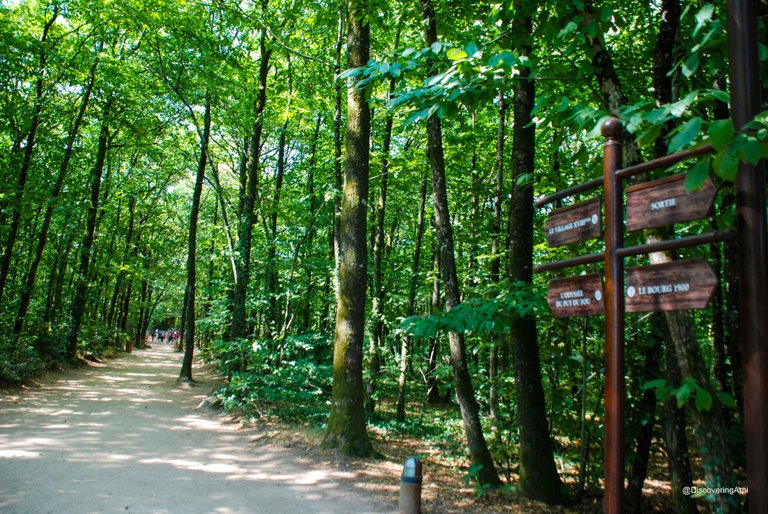 In order to fully appreciate and enjoy the park, two full days are required plus one evening for the spectacular nocturnal show called Cinéscénie.
In my previous post, I talked about the charming 18th Century village and the shows featured there. Today, I will take you to the main parts of the Grand Park.
---
The Medieval City
Explore the walled medieval village featuring intricate details from hung clothesline to accessories. There were actors in full character and costumes inside shop and taverns. We got to see medieval farms with actual livestock and how their vegetable gardens were designed. There were blacksmiths and middle age bakers making wheat, rye and barley bread. They showcased long lost art, crafts, and products predominant in those periods.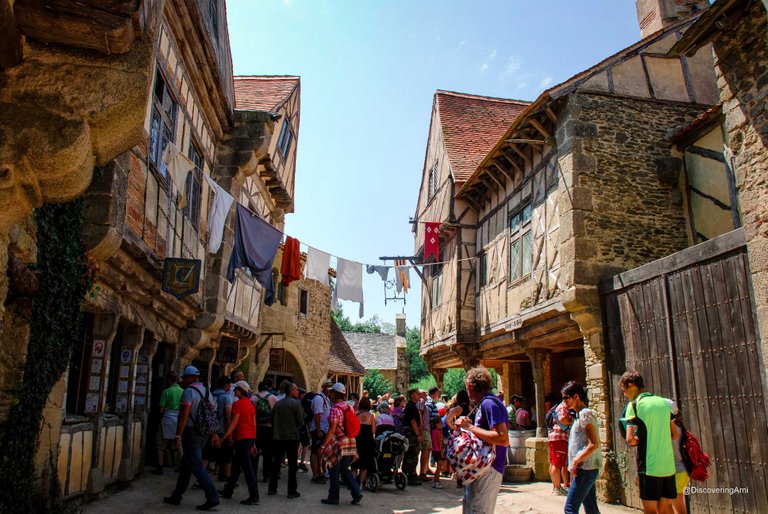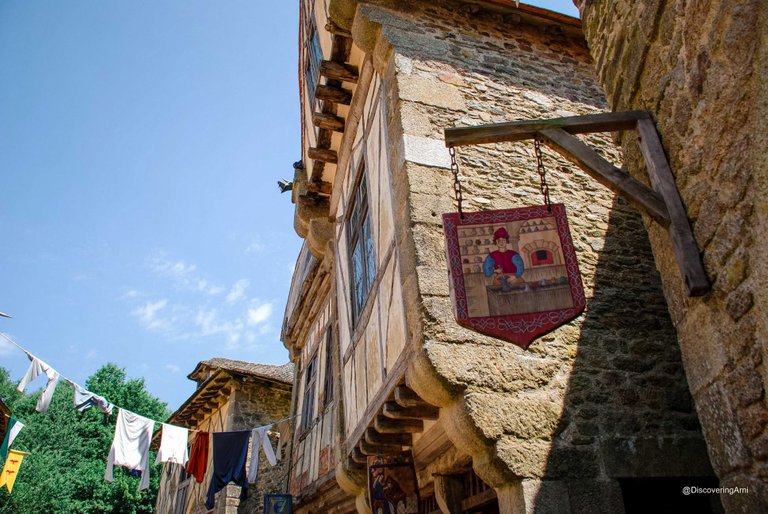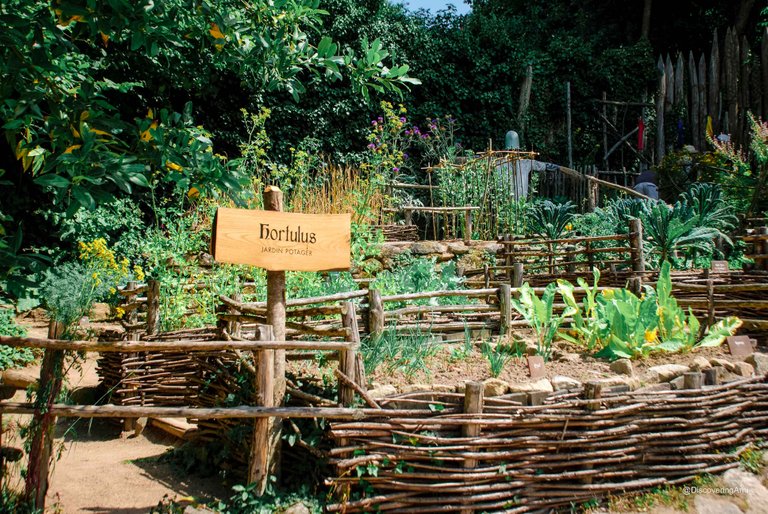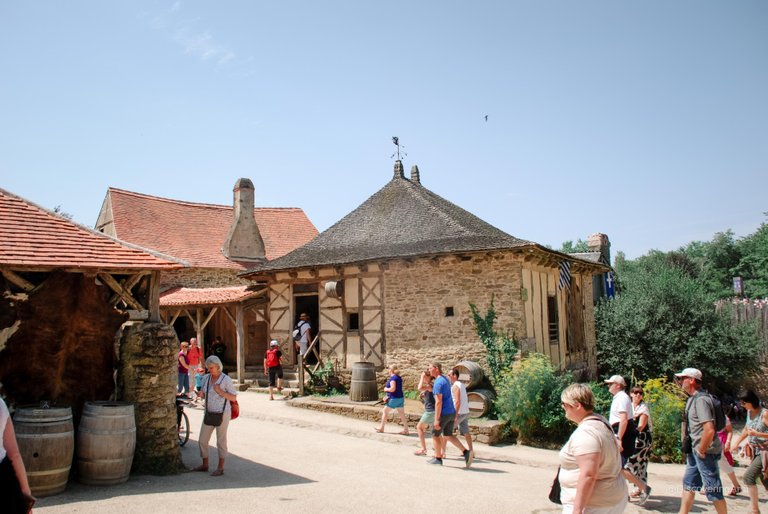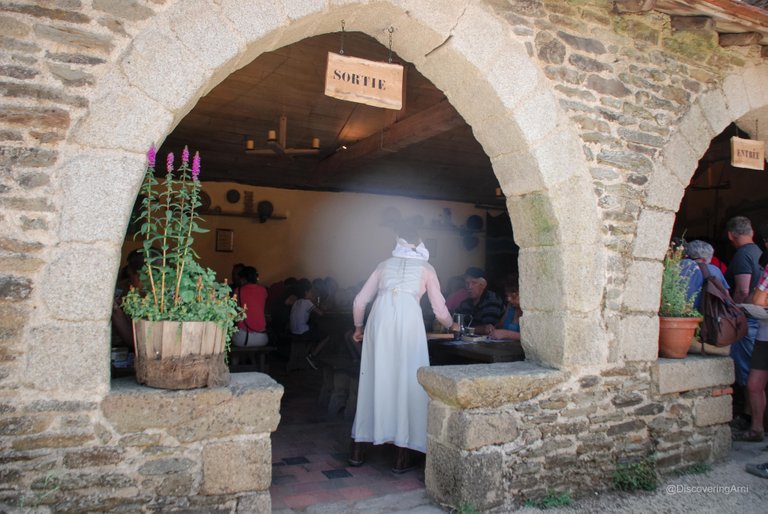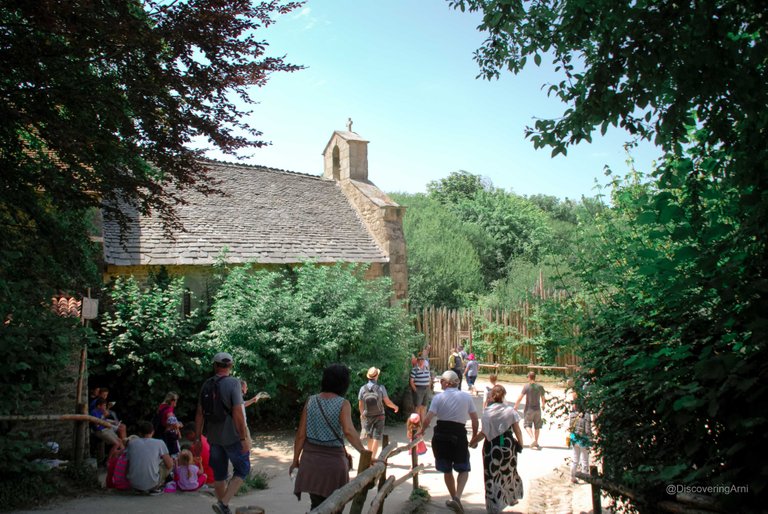 Experience the Middle Age cuisine in the local taverne.
Featured Medieval Shows are:
The Secret of the Lance (Le Secret de la Lance)
After the battle of Orléans during Joan of Arc's period, a young shepherdess named Marguerite defends her castle against the invasion of the English Knights with the help of her magical lance. The show features jousting, a tournament where two knights with lances combat on horses and her amazing chateau that moves.
Duration of the show: 29 minutes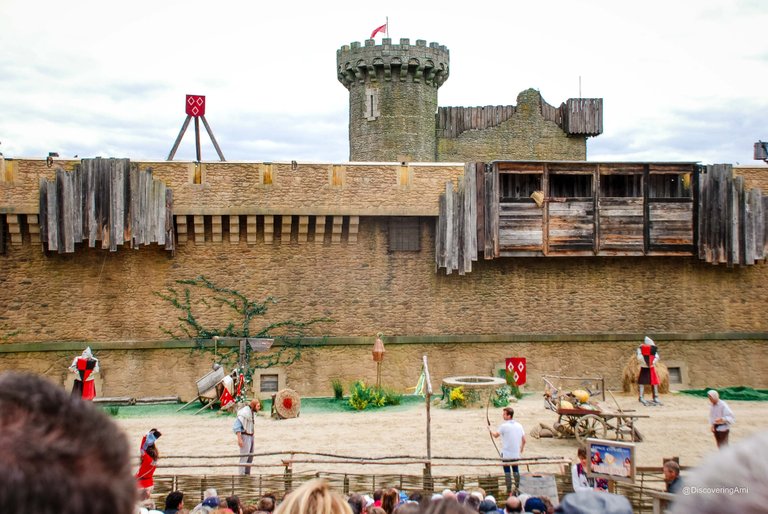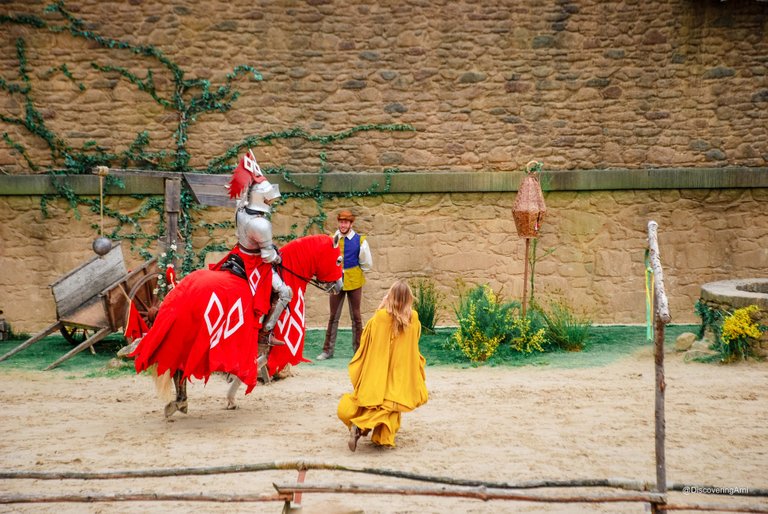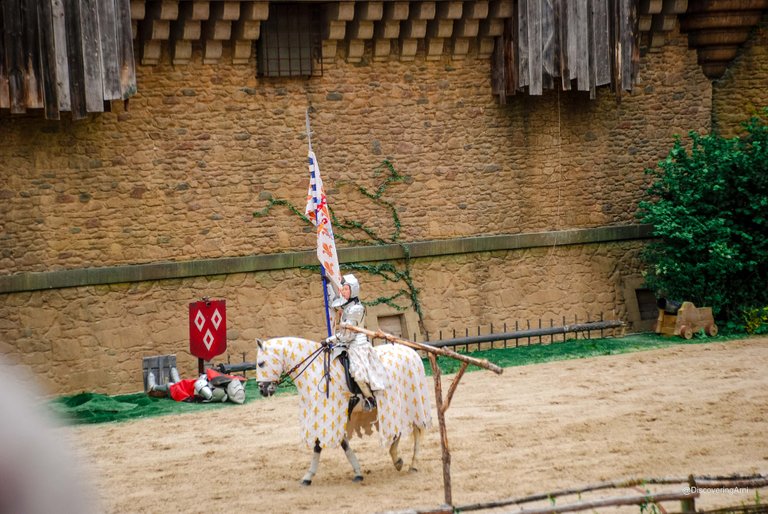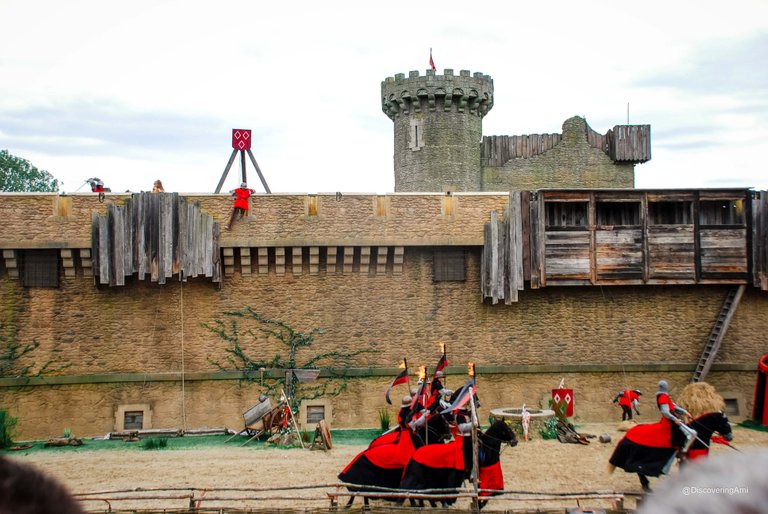 The Knights of the Round Table (Les Chevaliers de la Table Ronde)
Merlin welcomes Arthur at the gates of Camelot with a medieval castle backdrop and puts King Arthur's courage to the test after he successfully retrieves the Excalibur. The show will reveal all of the knights in their full armor emerging from the enchanted lake.
Duration of the show: 17 minutes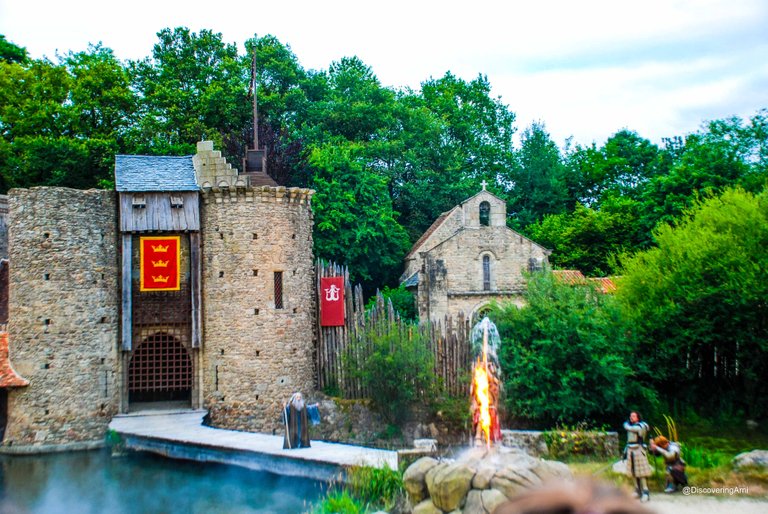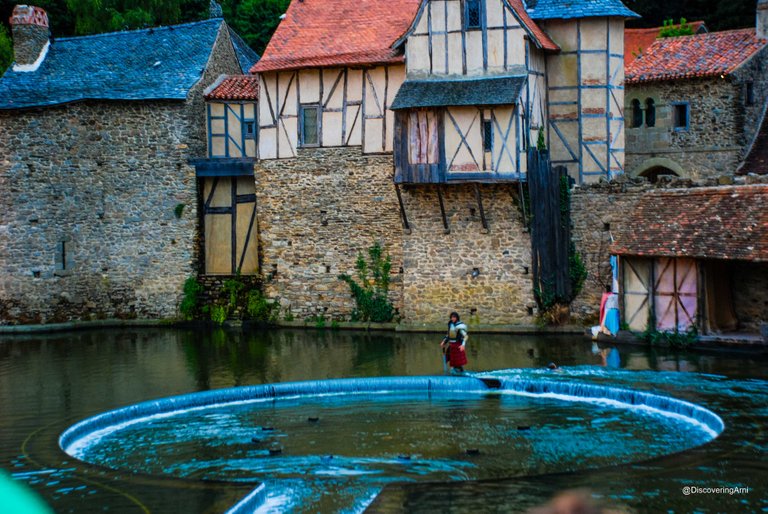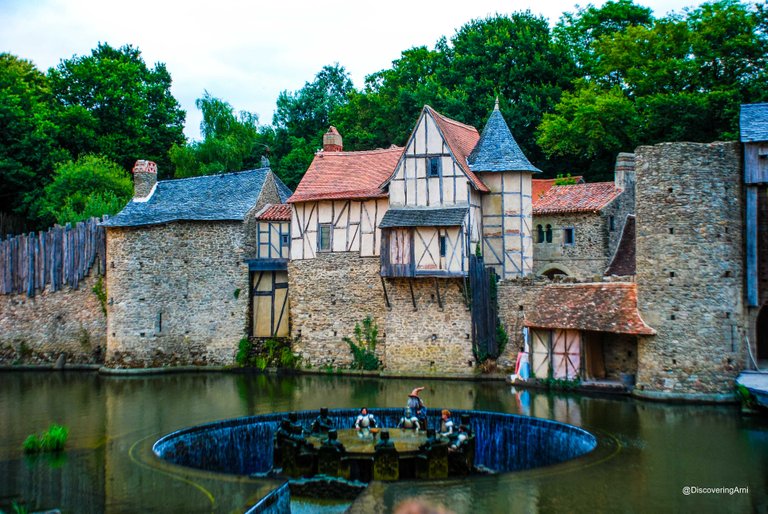 The Phantom Birds Dance (Le Bal des Oiseaux Fantômes)
We watched this open air birds show twice because it was nothing I have seen before. It starts with a hot air balloon hung high up in the air and it releases a gigantic group of birds that continuously fly down towards spectators. Imagine eagles, falcons, owls, vultures fly, skimming very close above your heads. At one point, I gasped and then screamed as a gigantic eagle flew towards my face and missed me by centimeters.
There is an actual Puy du Fou Falconry Academy. The handlers are trained falconers
Duration of the show: 33 minutes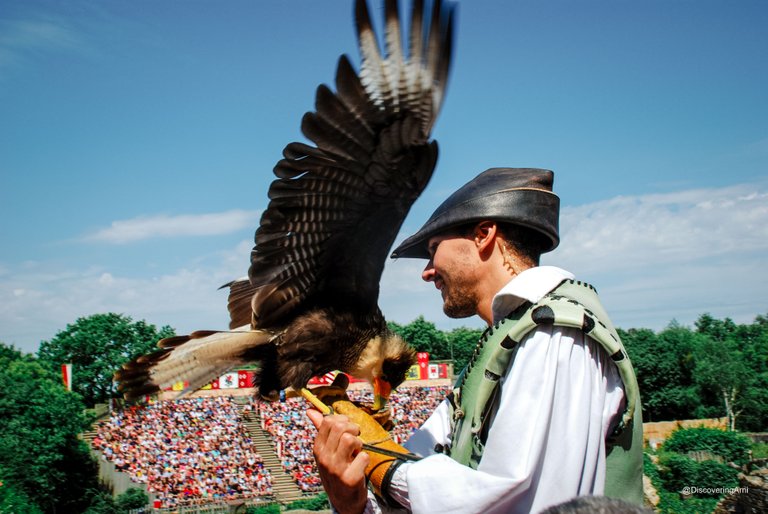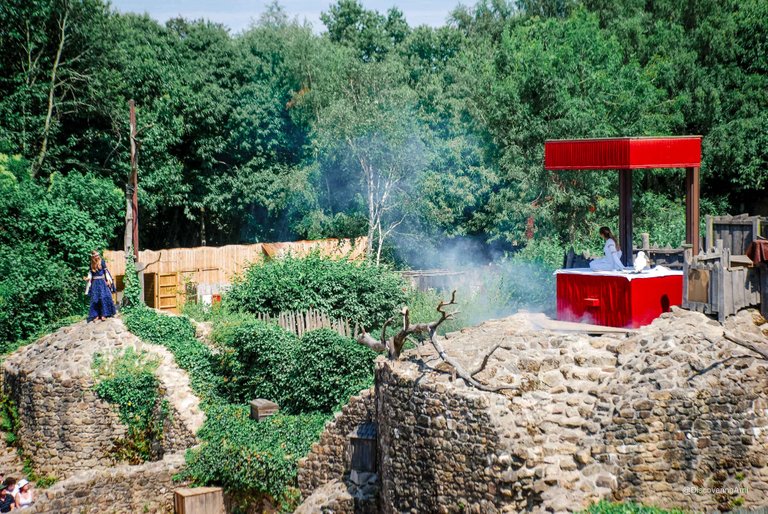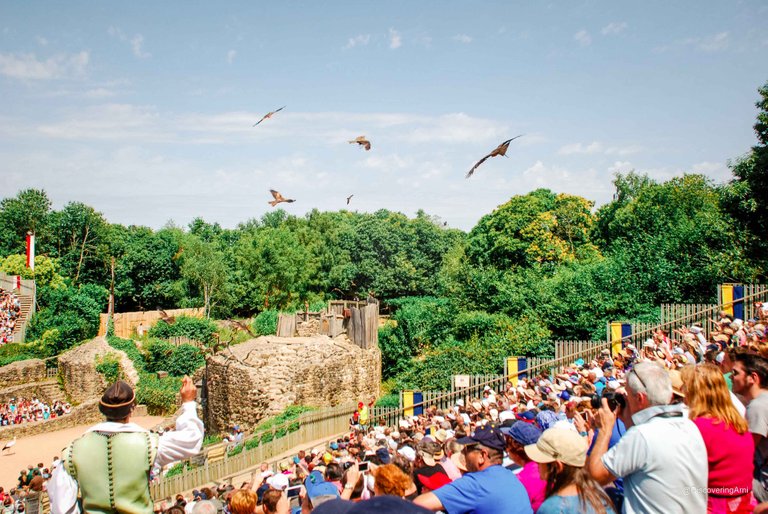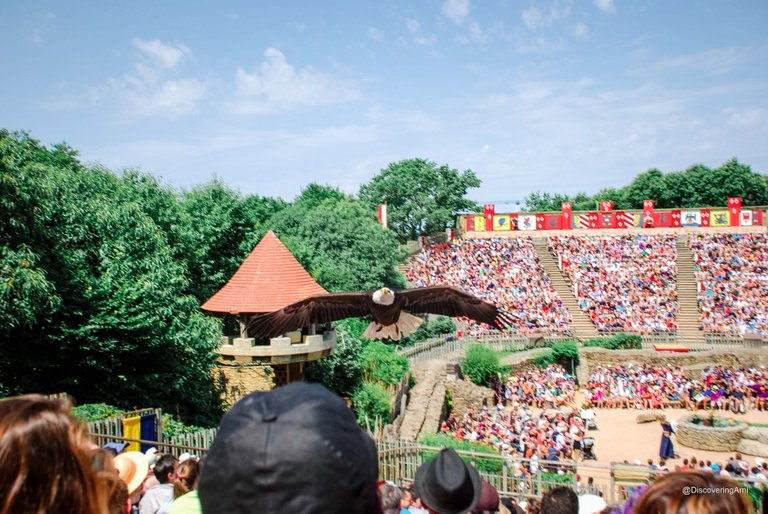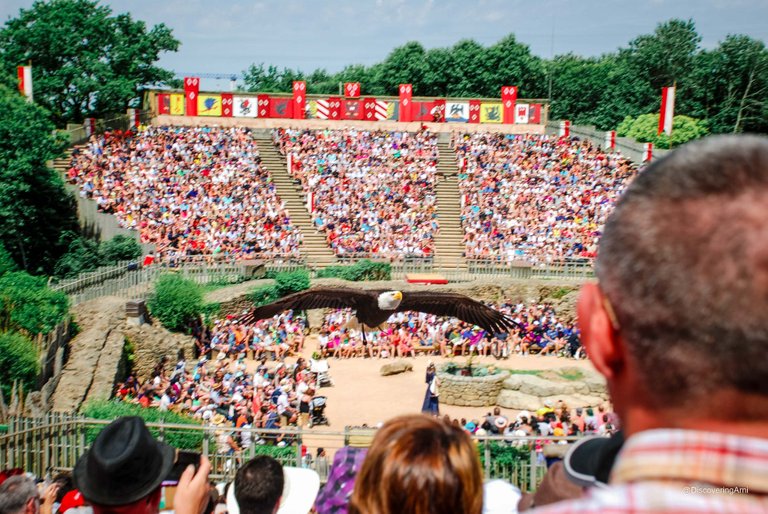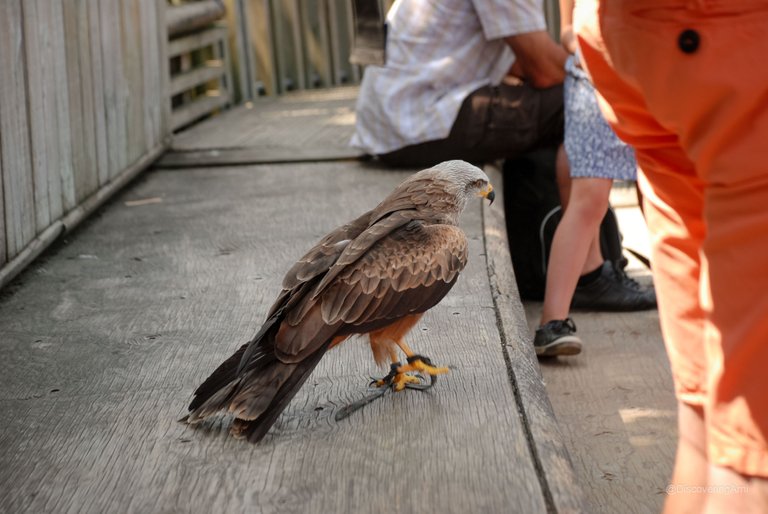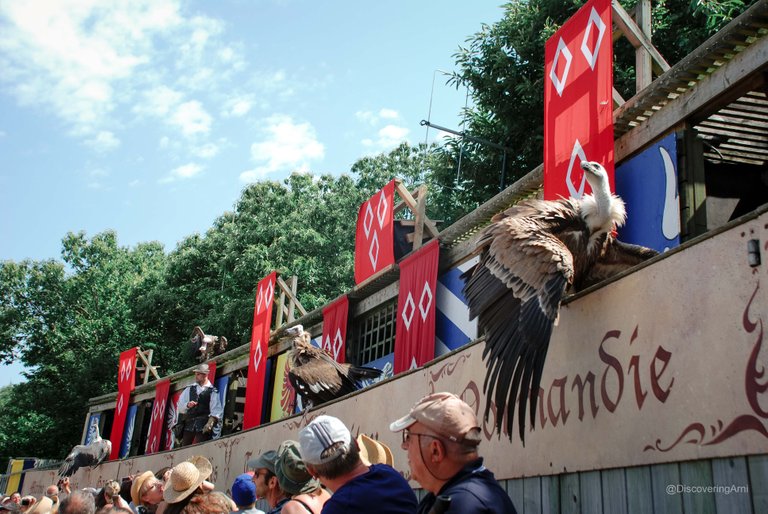 ---
It is no surprise that they have won awards such as World's Best Amusement Parks for its theatrical spectacle. They continue to innovate by providing new shows and effects in order to attract previous visitors to return.
Their last expansion was a Puy du Fou theme park branch in Spain and they are currently building another one in the Netherlands.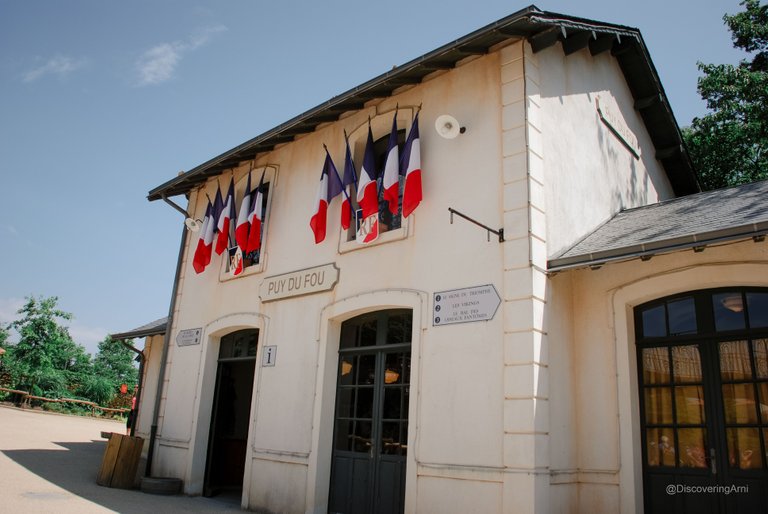 ---
Thank you for reading. You might be interested in these previous Puy du Fou posts:
Puy du Fou Historical Theme Park (Part 1): Cinéscénie Scenic Open-Air Theatrical Show
Puy du Fou Historical Theme Park (Part 2): 18th Century Village
The next Puy du Fou feature would be about the Vikings, Gladiators and the Renaissance Castle.