Read first :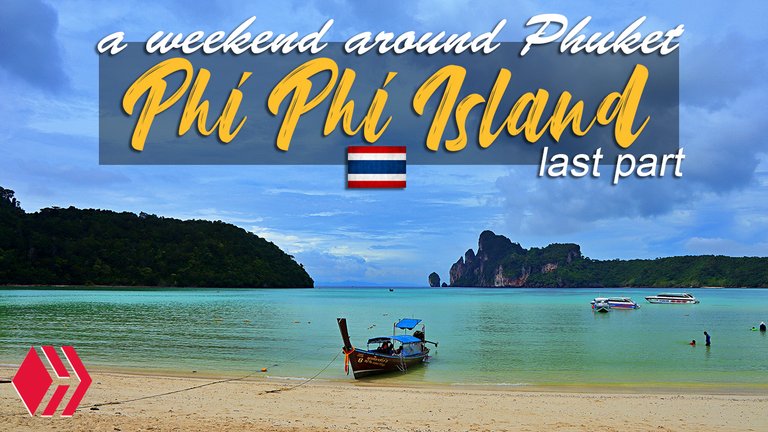 ---
Saturday 21th November, Koh Phi Phi, 19pm
After enjoying our rainy afternoon at the pool, our stomachs were heard reminding us that it might be time to feed them.
Not adventurous fearing a new rain, we remained careful by betting once again on the restaurant of the Resort and it was a very good idea, with the night lightings the Resort offers a wonderful view!
Samedi 21 Novembre, Koh Phi Phi, 19H
Après avoir profité de notre après-midi pluvieuse à la piscine, nos estomac se firent entendre nous rappelant qu'il était temps de les nourrir.
Pas téméraire craignant qu'il pleuve nous restâmes prudent en misant une nouvelle fois sur le restaurant du Resort et bien nous en à pris, avec les illuminations nocturnes le Resort offre un spectacle magnifique!
---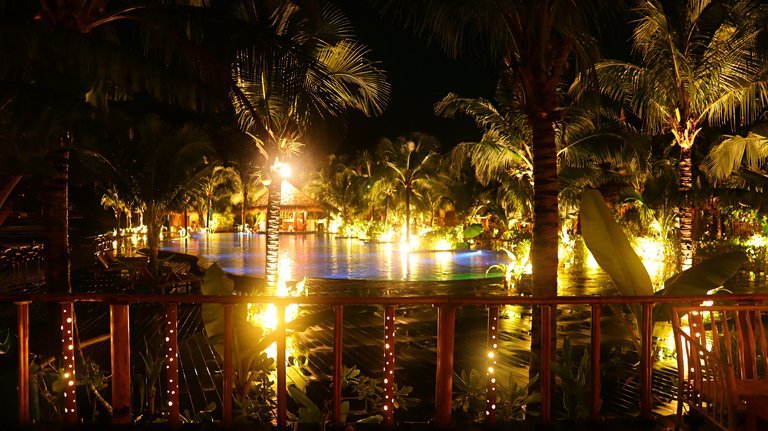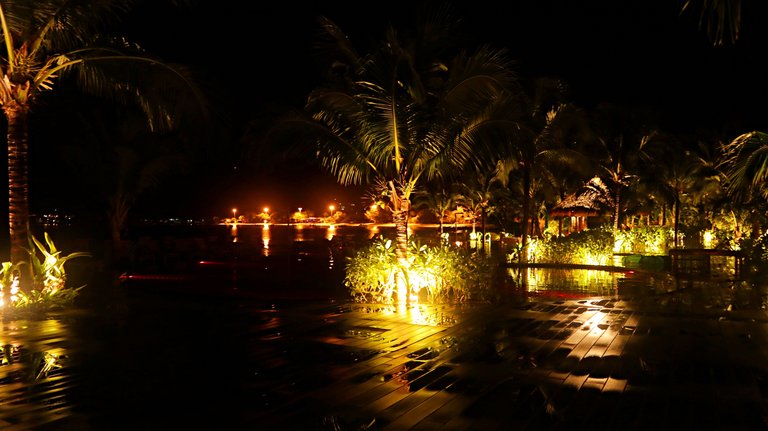 ---
After a delicious dinner, the return to the bungalow was also very nice with bamboo homemade lanterns to guide us. I really don't regret having chosen the CoCo Beach Resort as accommodation and I highly recommend it if you're passing through this beautiful island of Kho Phi Phi.
Après un excellent diner, le retour au bungalow fût aussi agréable avec des lanternes faites maison en bambou pour nous guider. Je ne regrette vraiment pas d'avoir choisi le CoCo Beach Resort comme hébergement et vous le recommande vivement si vous passez par cette magnifique ile qu'est Kho Phi Phi.
---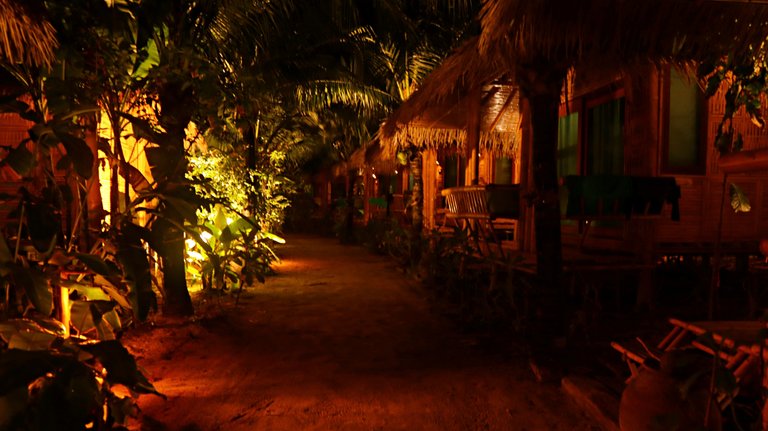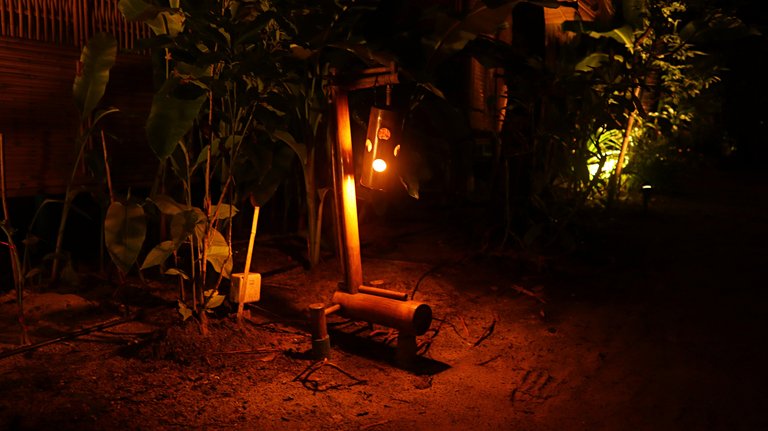 ---
After a more than comfortable night, for those who like mattresses taking well the shape of the body they will be happy, we went to enjoy the breakfast included.
You avoided the photos of the dinner but don't expect to miss the photos of the breakfast 🤣 an all-you-can-eat buffet with a cook as a bonus, that's what I call a royal breakfast 🍽️ Being nice I would only put you the first service 😉
Après une nuit plus que confortable, pour ceux aimant les matelas prenant bien la forme du corps ils seront gâté, nous sommes allés profiter du petit déjeuner inclus.
Vous avez échappé aux photos du diner mais ne compter pas échapper à celles du petit déj🤣 un buffet à volonté avec en prime un cuistot ça c'est ce que j'appel du petit déj royal 🍽️ Etant sympa je ne vous mettrais que le premier service 😉
---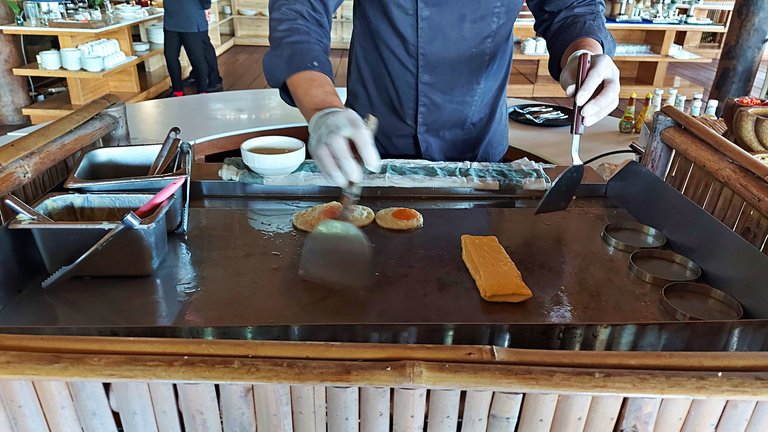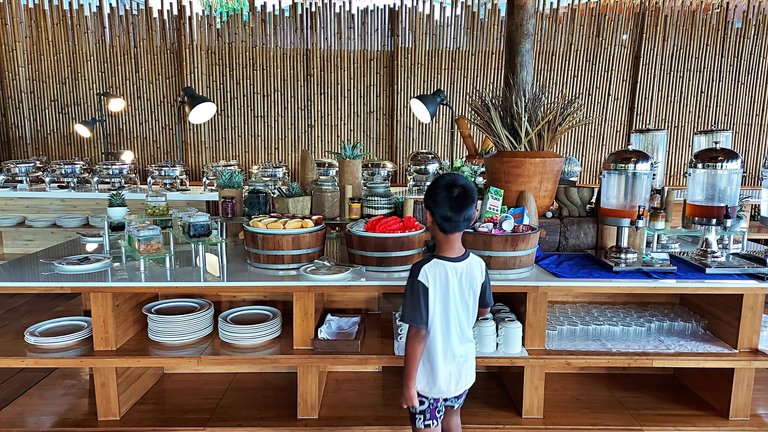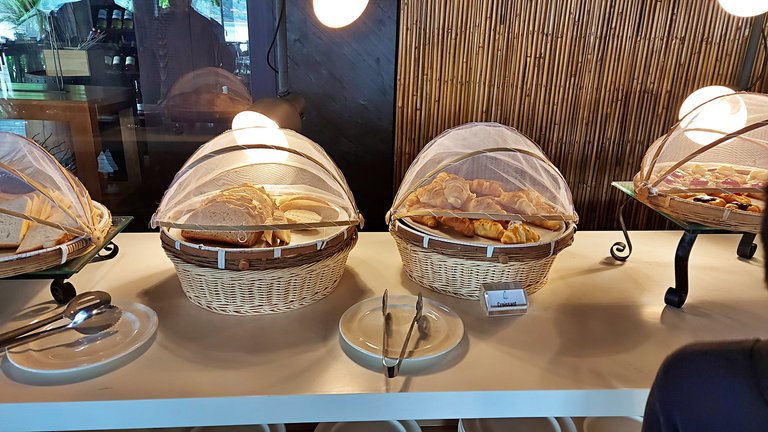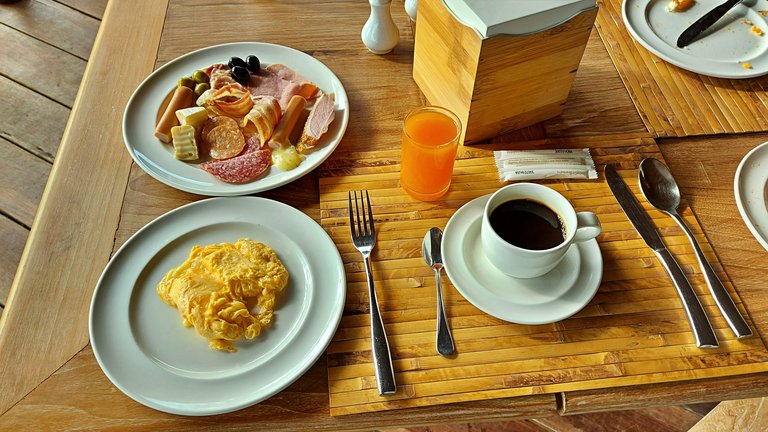 ---
Our return boat being at 2pm and the time remaining moody we first walked along the beach on the Resort side watching the brave people take the Resort's kayaks (available free on reservation) to go for a ride and enjoyed the pool one last time.
Notre bateau de retour étant à 14H et le temps restant maussade nous nous sommes baladé d'abord le long de la plage du côté du Resort regardant les courageux prendre les kayaks du Resort (disponible gratuitement sur réservation) pour allez faire un tour et avons profité une derniere fois de la piscine.
---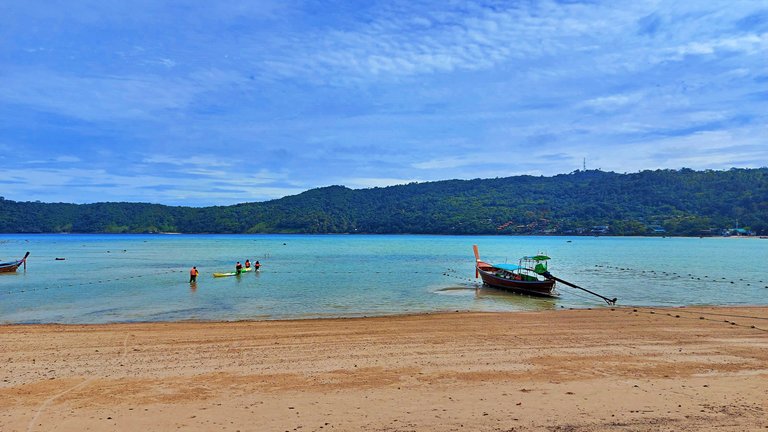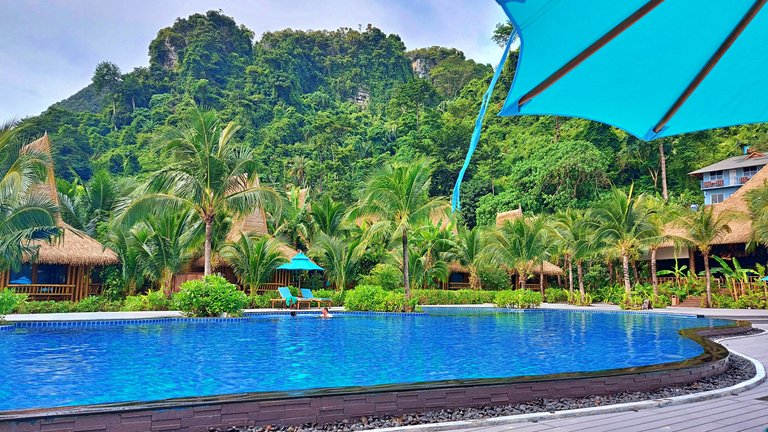 ---
Then came the time to return the keys to the bungalow. Once the checkout was done we went to the other side of the island, just to wander around a bit and to appreciate a little more this amazing island of Kho Phi Phi.
Puis vint l'heure de devoir rendre les clés du bungalow. Une fois le checkout effectué nous nous rendîmes de l'autre côté de l'ile, histoire de flaner un peu et de contempler encore un peu cette ile magnifique de Kho Phi Phi.
---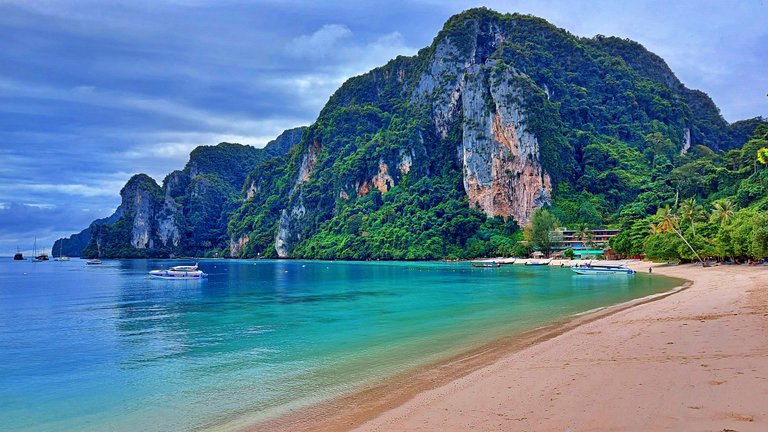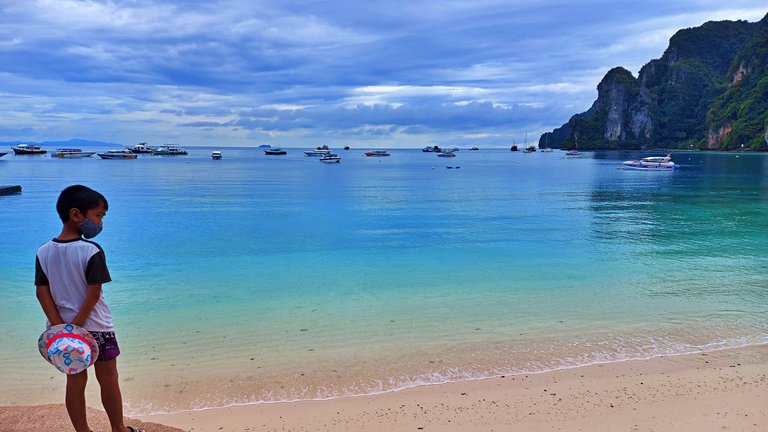 ---
It's really sad to see all its stores and restaurants closed that used to support many Thai people. The pandemic will have caused 4 to 6 million Thai people to lose their jobs (and in my opinion it's not over yet) and a wave of bankruptcies for many companies. Even if some people are happy about the rebuilding of the fauna and flora since there are no more polluting tourists, we must not forget all the lives that are behind and that a fair balance will always be better than an extreme.
C'est vraiment triste de voir toutes ses boutiques et restaurants fermés qui faisaient vivre de nombreux thaïlandais. La pandémie aura fait perdre leur emploi à entre 4 à 6 millions de thaïlandais (et à mon avis ce n'est pas finis) et une vague de faillite pour de nombreuses entreprises. Même si certains se réjouissent de la reconstruction de la faune et la flores vu qu'il n'y a plus de touristes pollueurs il n'en faut pas moins oublier toutes les vies qui sont derrières et qu'un juste équilibre sera toujours mieux qu'un extrème.
---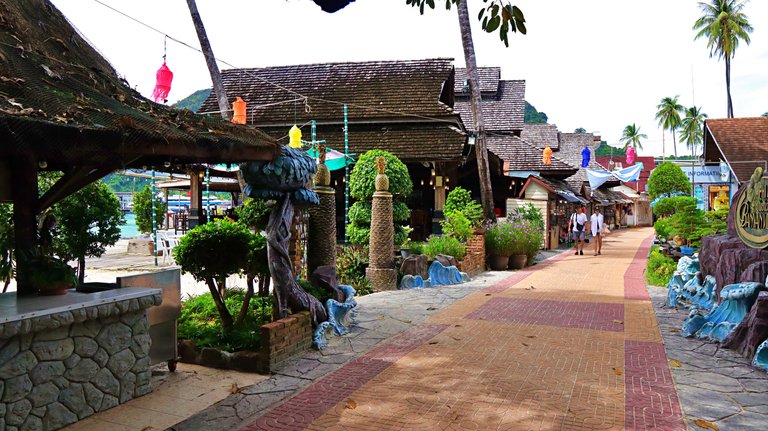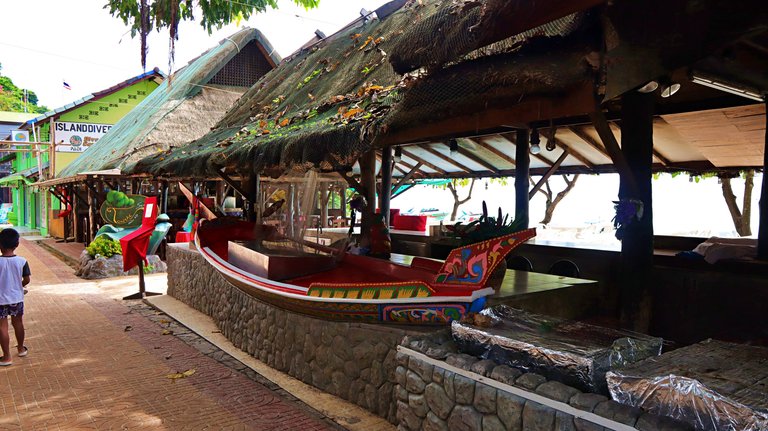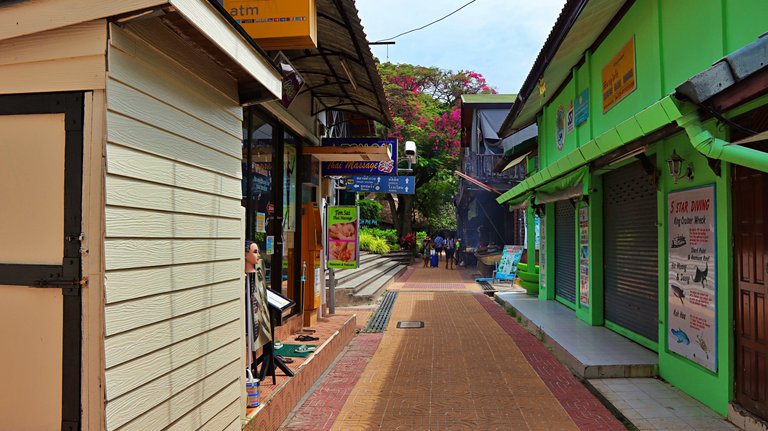 ---
Already past noon, just enough time to enjoy a last meal with a gorgeous view before going to the port to take the ferry and back home.
Et voilà, déjà midi passé, juste le temps de profiter d'un dernier repas avec une vue magnifique avant de nous rendre au port prendre le ferry pour rentrer à la maison.
---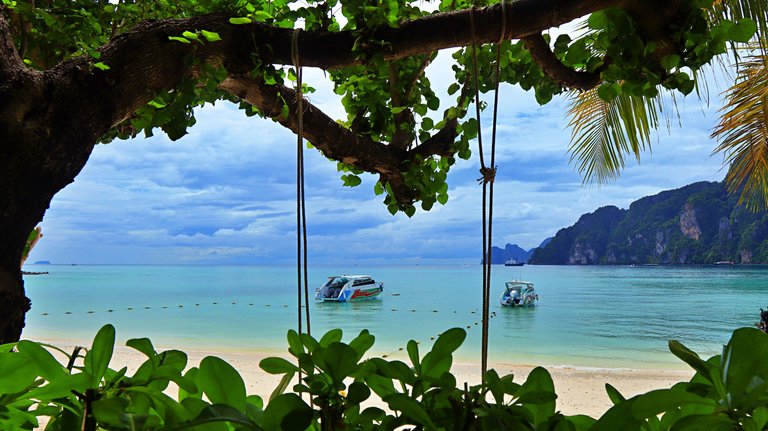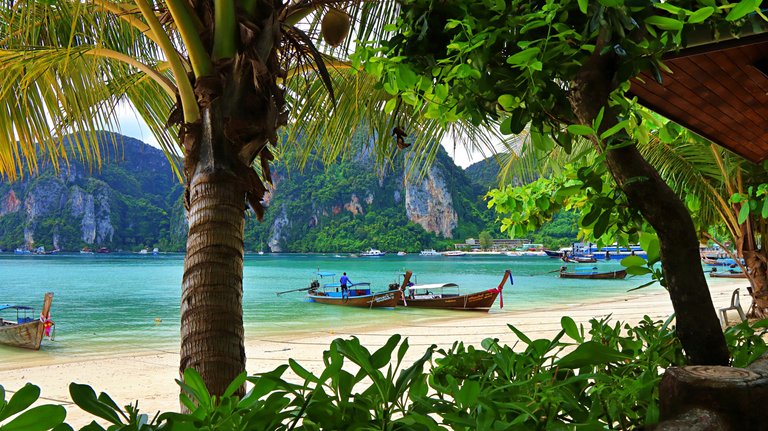 ---
So the weather didn't allow us to do everything we wanted to do during this little weekend and we don't see any other choice than having to come back a little later, when the dry season will be well advanced 😊
Back to our beautiful island of Phuket with a lot of pictures in our heads and in SD cards of our cameras 😁
For this last part no video, I've already spoiled everything in the second video but don't hesitate for those who haven't seen them yet to go take a look 😉
Du coup la météo ne nous aura pas permis de faire tout ce que nous voulions durant ce petit weekend et nous ne voyons pas d'autres choix que de devoir revenir un peu plus tard, quand la saison sèche sera bien avancée 😊
Retour donc vers notre belle ile de Phuket avec des images plein la tête et plein les SD card de nos appareils 😁
Pour cette dernière partie pas de vidéo, vous ayant déjà tout spoilé dans la 2nd vidéo mais n'hésiter pour ceux ne les ayant pas encore vu à aller les voir 😉
---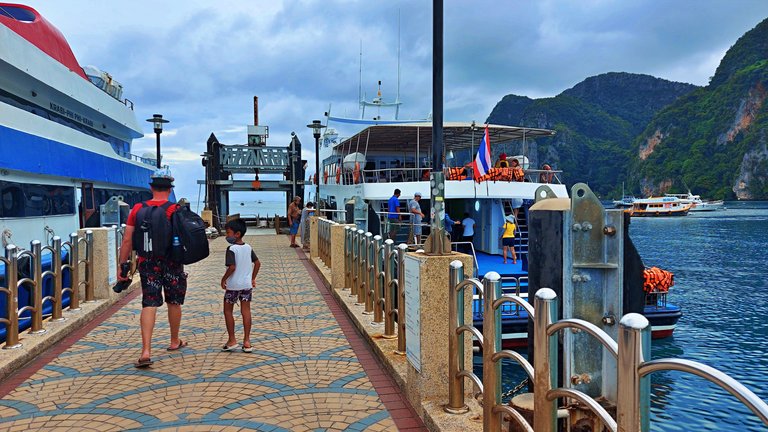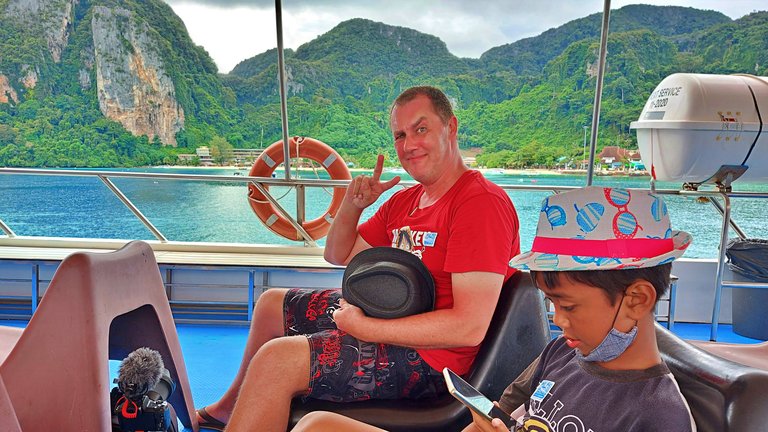 THE END


If you like my blog and the fact that I also take care of the HIVE blockchain through my witness server @mintrawa do not hesitate to vote here :

A Big thanks to all those who support already my witness @mintrawa
Witness FR - Gen X - Geek 🤓 Gamer 🎮 Traveler ⛩️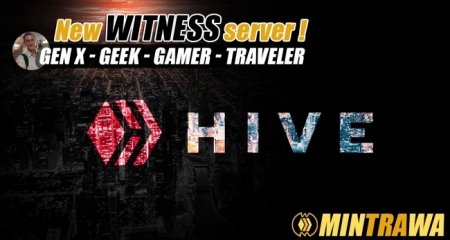 If you liked a small
[ Upvote / Follow / Resteem ]
is welcome ;) @imtase

Godzilla is back 🤣 EN - FR
[EN/FR] Short walk to the Buddhist temple
SEAPHOTOGRAPHY CONTEST - WEEK 100 | Orange
[EN/FR] History of PHUKET
Beginning of the garden of our new house
A life change in Selfie 🤳
Ancient Siam - เมืองโบราณ (Muang Boran)
[ Thailand ] 🌞 Sunrise in 4K on the hilly landscape of Phop Phra 🌄
[Back in the past] Japan: ⛩️ A trip like no other 🌸

Si vous êtes un francophone perdu alors visitez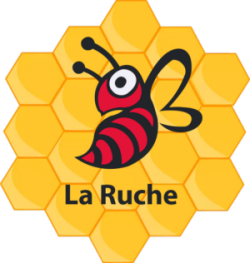 La ruche: Rassemblement de la communauté francophone sur HIVE : https://peakd.com/c/hive-196396/created