Waterfalls and geysers are two of the most remarkable natural phenonmenon in Iceland. As a first timer to the country, they are a must see and of course were included in the itinerary for my day tour in Akureyri in Iceland. In my previous post we saw the Godafoss waterfall. Today, we're going to see the geothermal areas around Lake Myvatn.


Vogafjos Cafe
Before we head off, I need to grab some food first. This is my first meal in Iceland.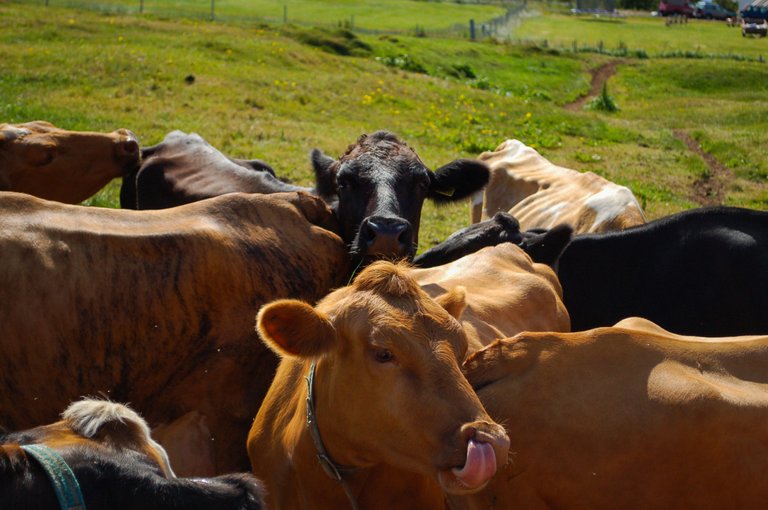 Not the cows, silly!!!!
Our day tour included a lunch at this cafe. It's located on a farm and the actual restaurant is by the cowshed, hence all the cows around. The view on the farm land is magnificent, and I think if I were a cow, I'd be really happy here. We were served geothermal heat baked bread as this cafe is very near (or on?) the geothermal area, panfried trout and smoked lamb. Sounds lovely doesn't it? It does, except I can't remember how tasty it really was, so it probably was so so. I shall spare you the photos as they don't look exactly very appealing, you can imagine how lovely the food can be.
Let's move on.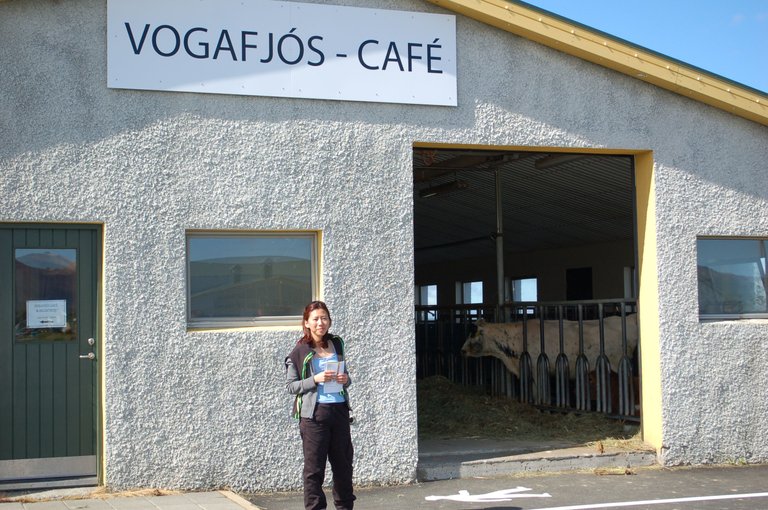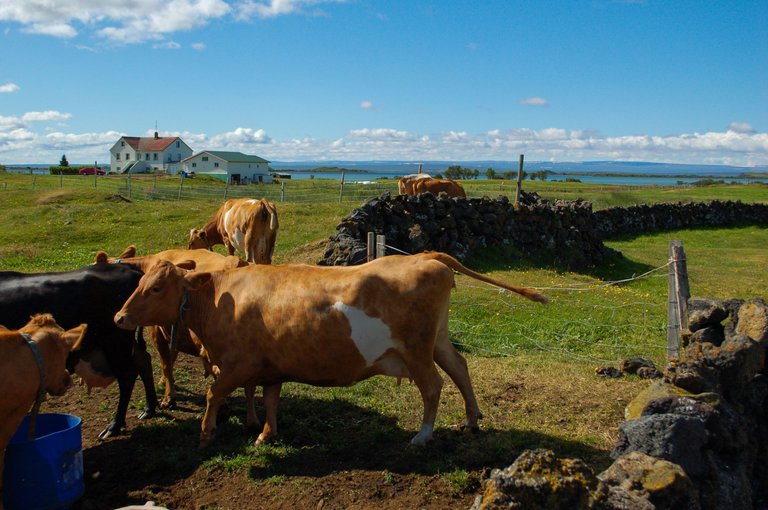 ---
Geothermal Power Station
Opened in 1969, Bjarnarflag is Iceland's first and smallest geothermal power station. That's the little hut by the lake. Bjarnarflag has one single power station and produces 3 Mw of power. 1 Mw is about the energy produced by 10 vehicle engines. Geothermal power is produced by steam from underground that is channeled via boreholes into the plant to produce electricity.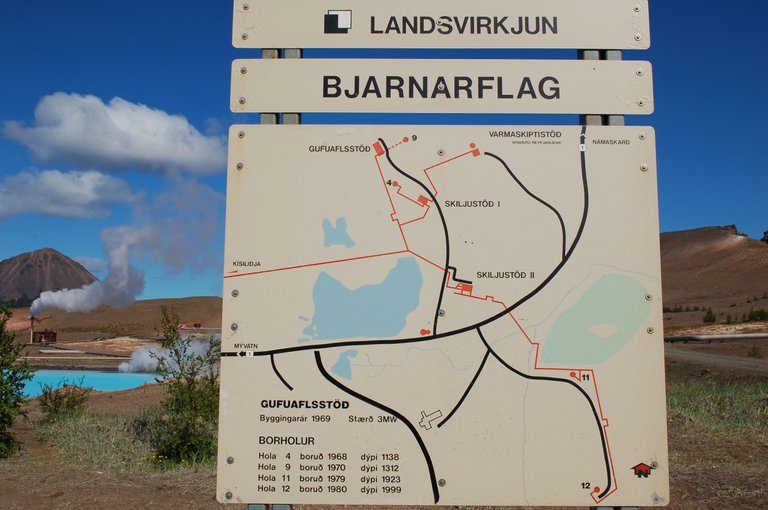 I vaguely remember when I was walking around this area it stinks of bad eggs. That's the sulphur and is normal for these types of areas. The little midges flying around was totally unexpected and very annoying. Those were the days when 99.9% of the world hadn't heard about face masks, let alone wear one every day. They would have come in very handy that day.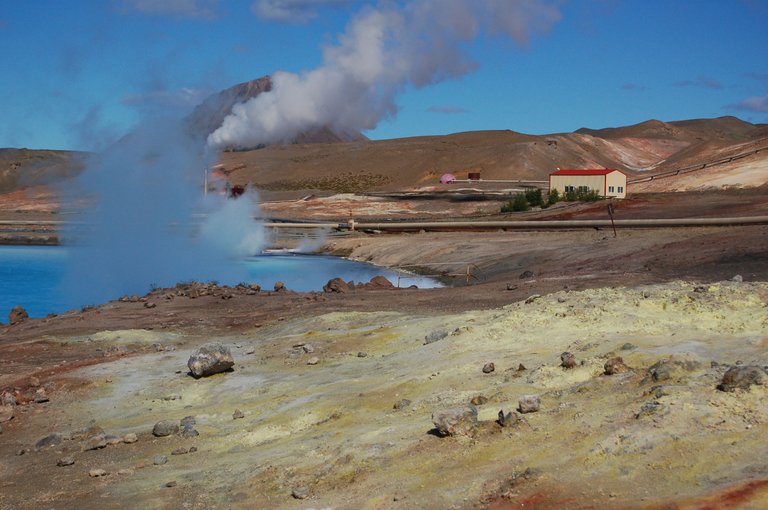 Bjarnarflag isn't the only power station around this area. We visited another one as part of our tour. At the time, I remember it was very interesting to learn about geothermal energy in Iceland, something that had never occurred to me before. Did you know that over 99% of Iceland's energy is from renewable sources, of which 25% is from geothermal? The remaining is from hydro power. I wish I'd kept that leaflet I was holding because it was very informative. That's what I love about going on holidays (even though I don't like cruises), you always learn something new.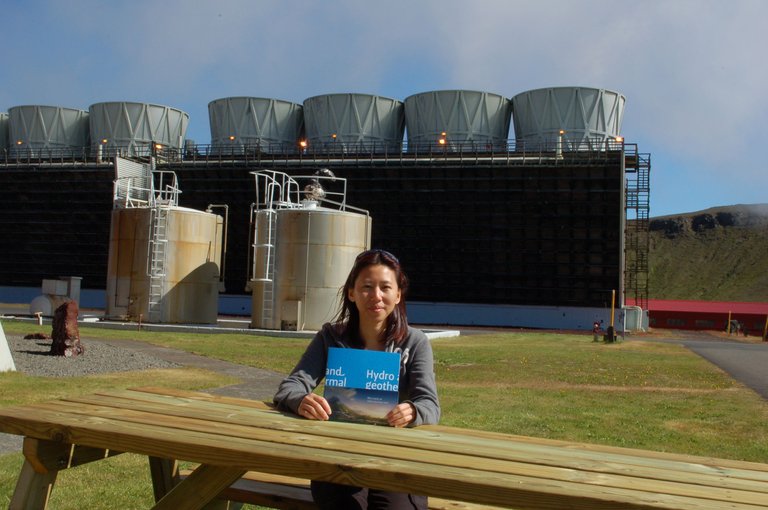 ---
Lake Myvatn
Moving away from geothermal to hydro. Lake Myvatn is Iceland's fourth largest lake and I'm told the surrounding area has a fascinating range of natural resources including a lot of flora and fauna. You can't see it around the lake. In fact if you look at barren bleakness in these photos, the whole place looks pretty depressing save for the beautiful eye shape turquoise blue colour lake surface.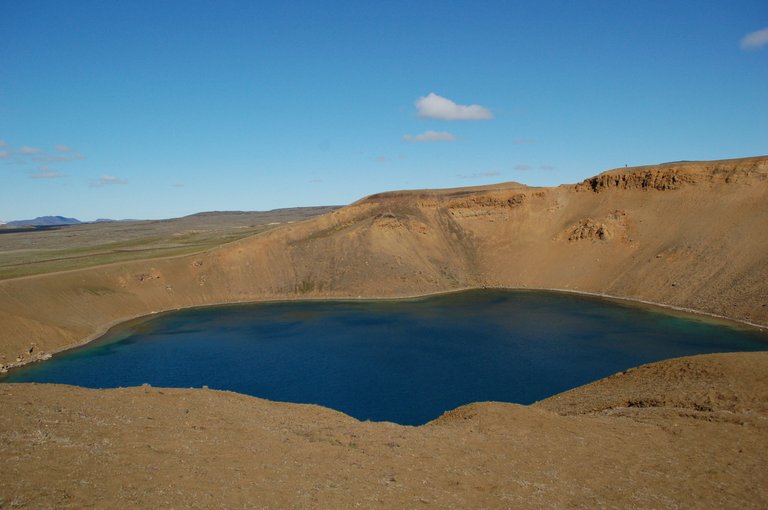 The other thing you can't comprehend is the size of the lake. I think this photo gives a great perspective when you see the people dotted on the right at the top of the lake. Human vs nature.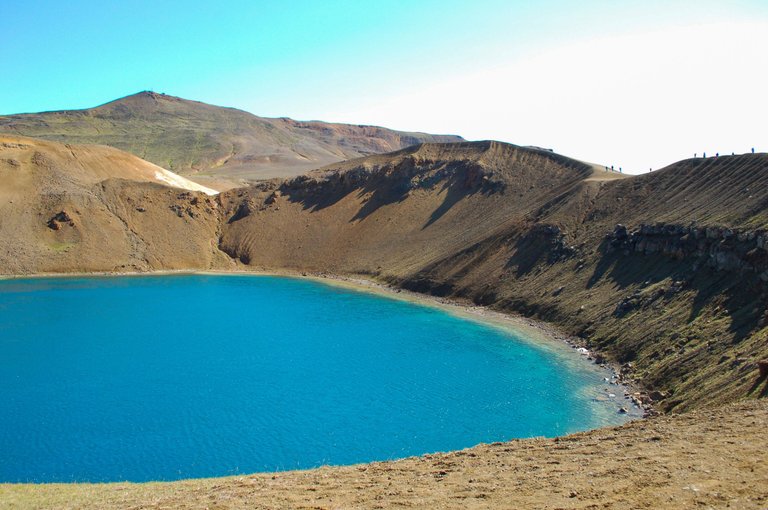 ---
Namafjall Hverir
This area is sometimes called Namafjall, and sometimes called Hverir. I think they are alternative names, not sure why. Anyway, this is the main geothermal area nearby by Lake Myvatn, and definitely the highlight of the day. It looks like a desert from far afield, a bit like the Arizona desert I see from @sjarvie5 photos when she goes wandering around the country with her camera.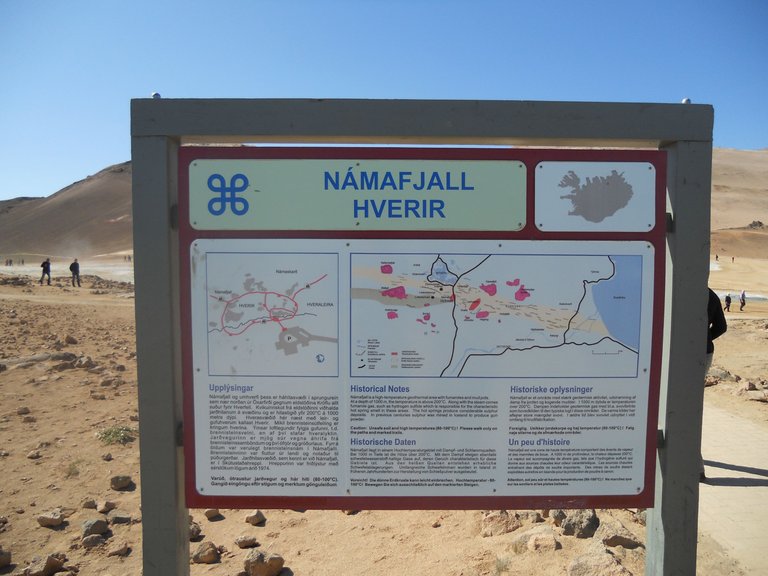 The underground activity here originates from as deep as 1000m, and ejects steam up to 200 centigrade through holes in the ground. These holes are called fumaroles and emit sulfurous gases, that's the stinking rotten egg again.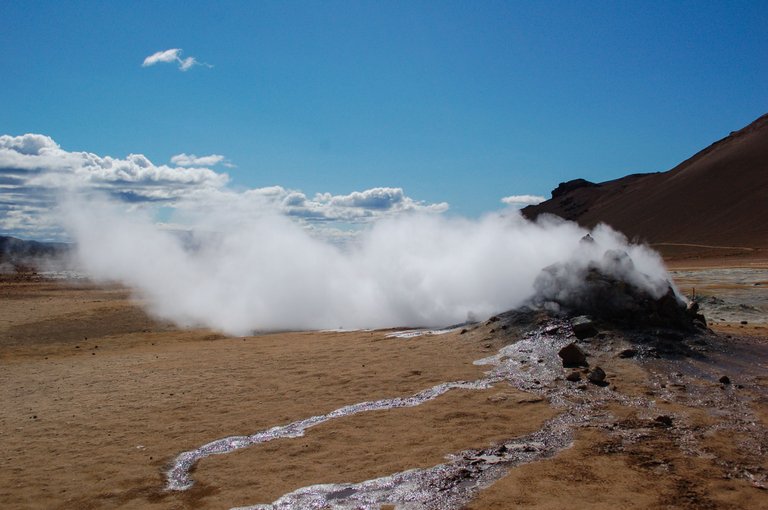 It was really amazing standing next to these fumaroles and feel the heat next to you. If you're worried about standing next to high heat steam and sensitive to smell, this may not be for you. But I didn't find it too bad, at least I managed to take a decent photo without me screwing up my face.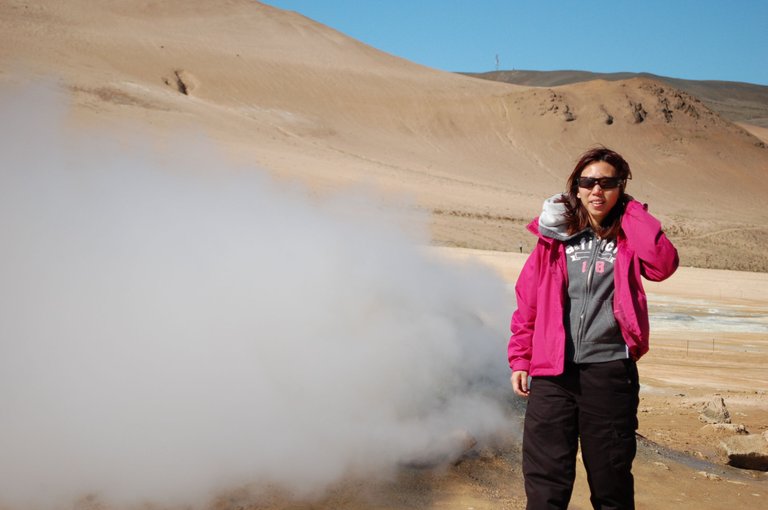 And for the dare devils like my niece, you can try to walk closer and towards the fumaroles.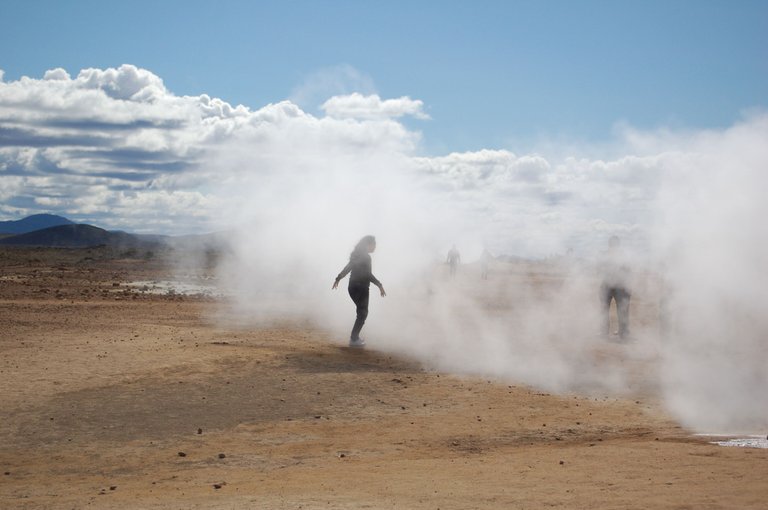 The most surreal of all, are the mud pots in the area. This is serious stuff and not to be taken lightly, don't ever attempt to challenge it or yourself. This is one that you won't win. A lot of my Icelandic memories are pretty vague as you've gathered by now, yet this was one where I have clear memories of the bubbling sound of mud bursting up from the ground. It did not sound friendly at all, and if it could talk, I'm sure it would be saying "Stay away from me! Stay away from me"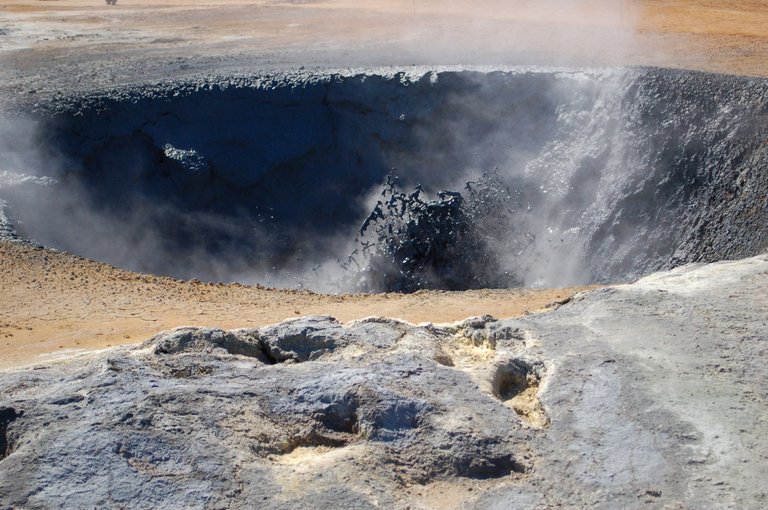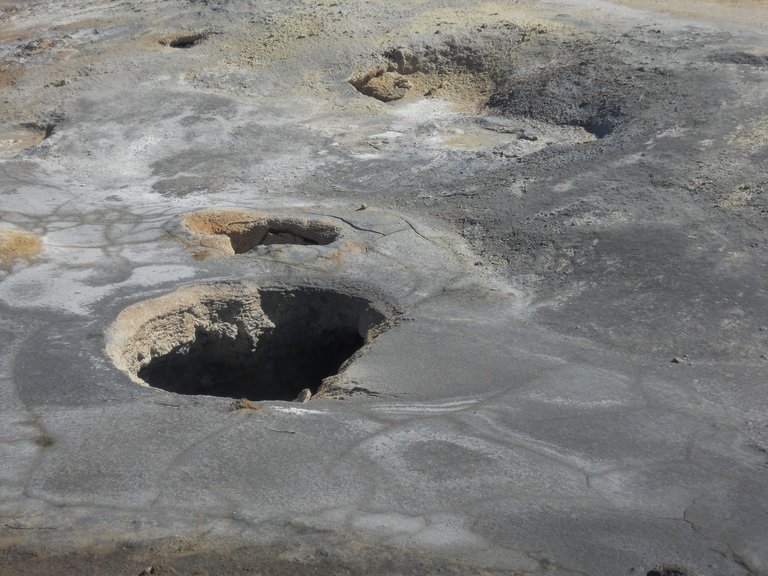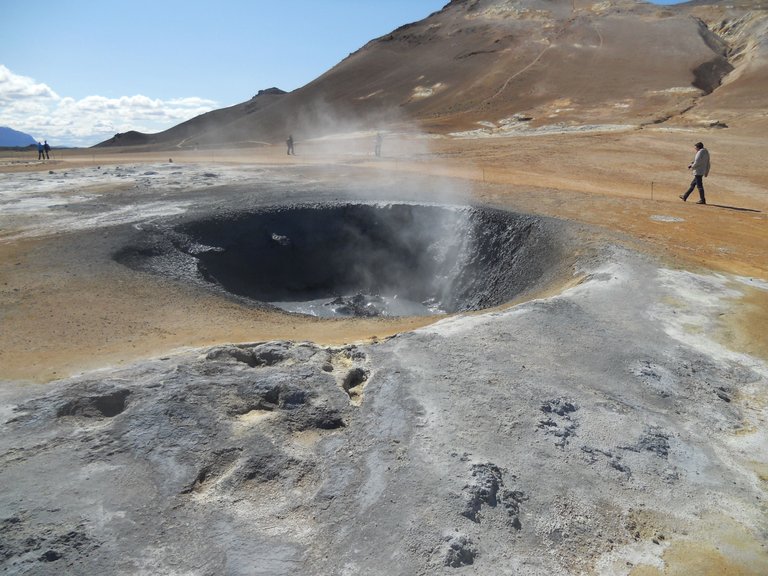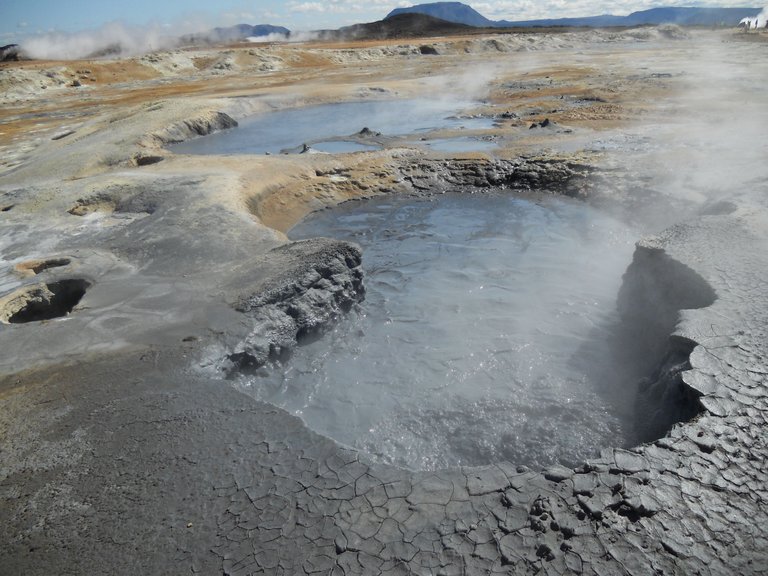 ---
Bendy roads
Last and not the least, I'm going to leave you today with views of some of the roads we travelled that day. Three very different landscape and views along bendy roads in the same city on the same day. Which is your favourite?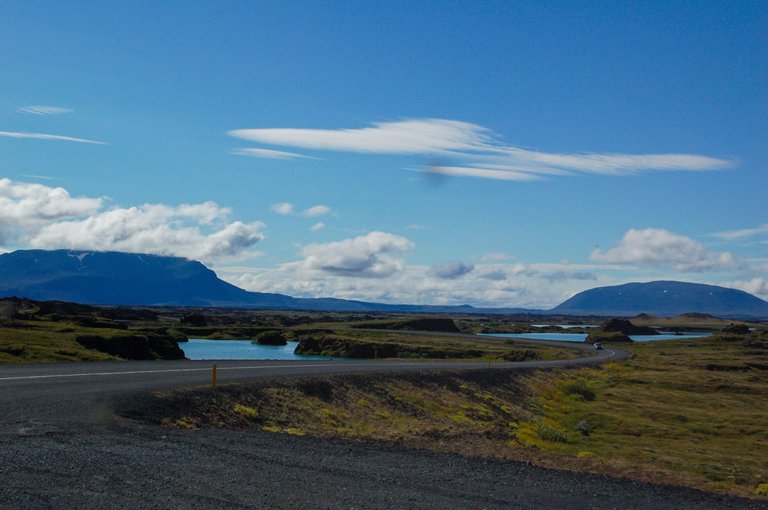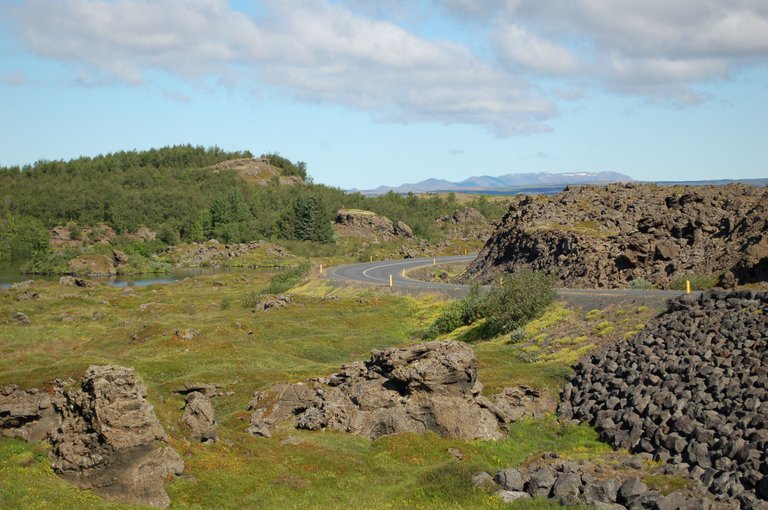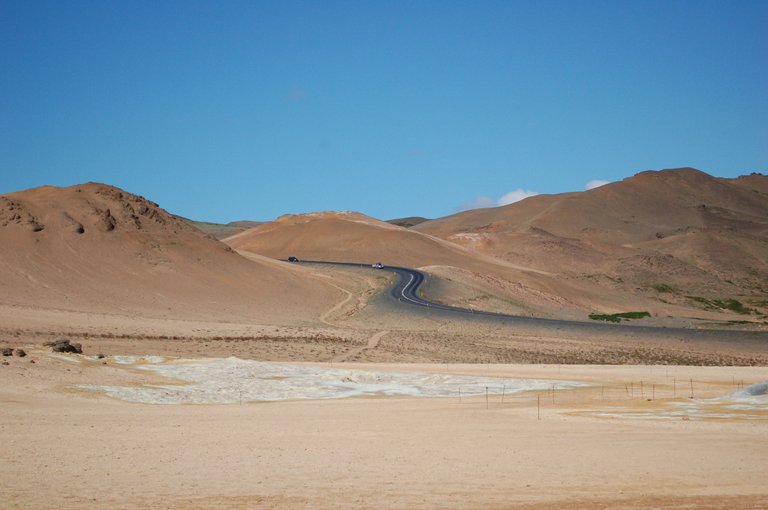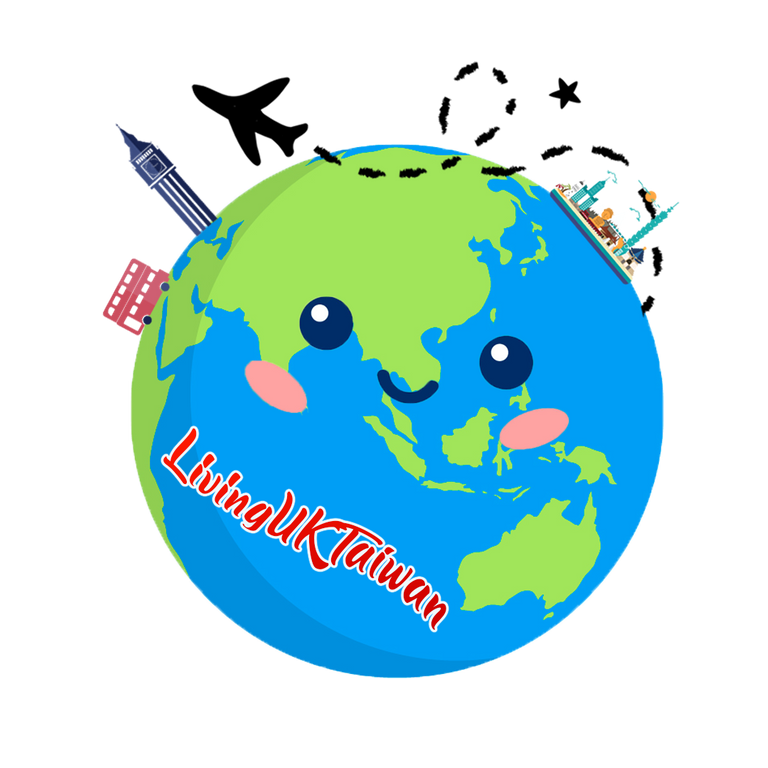 You can checkout all my travel post on the Pinmapple here or click on Mr Pinmapple below