PART 3
On to the third part of my Whitewater Rafting series, and before I proceed I would like to thank everyone who had read, upvoted, and commented to my first 2 posts, if you haven't read them you may visit the links below: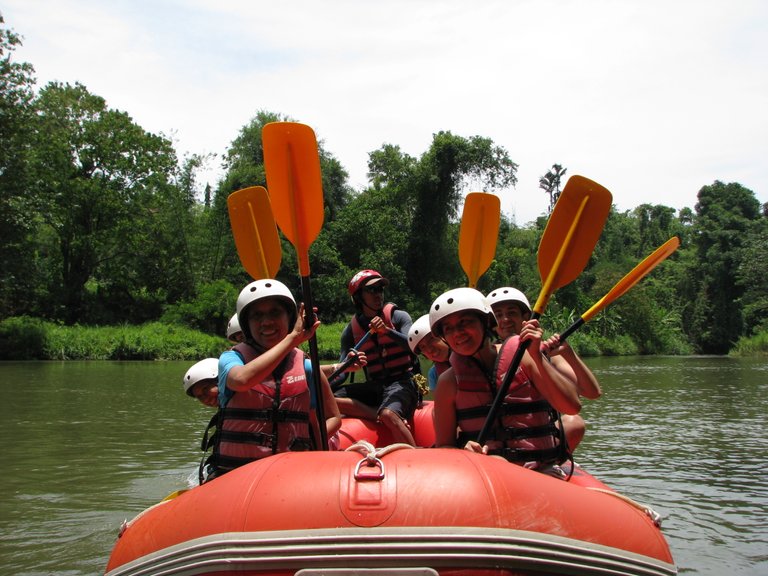 ---
And this is my first post about Whitewater Rafting, you might want to see it just please click the link below:
White Water Rafting - Pride of Cagayan de Oro, Philippines, PART 1
---
FINALLY
So here go my the third part. Although I was having second thoughts on whether to continue with my series or not, I decided to carry on with it, I really wanted to share more of those intense photos showcasing the beauty and the wonder of Whitewater Rafting here in Cagayan de Oro City.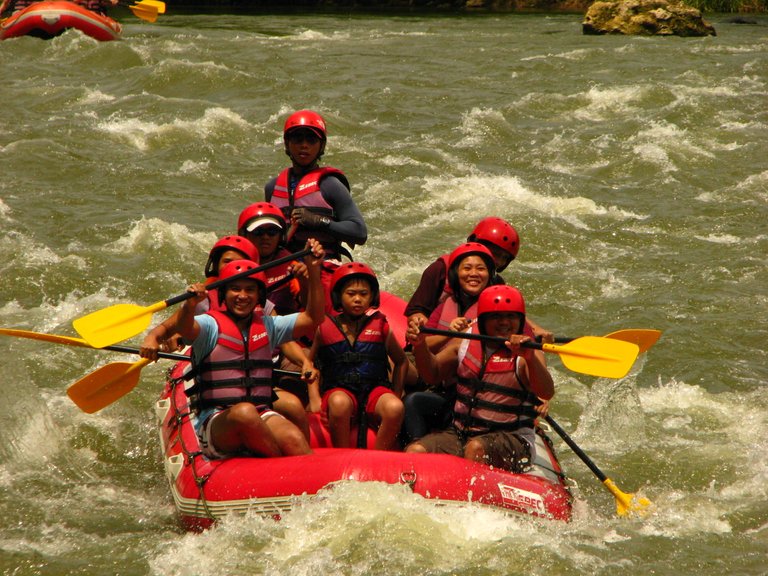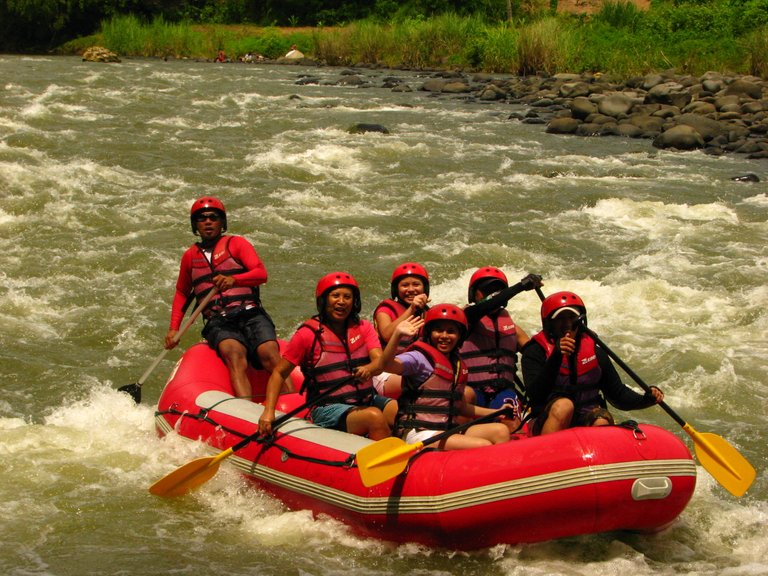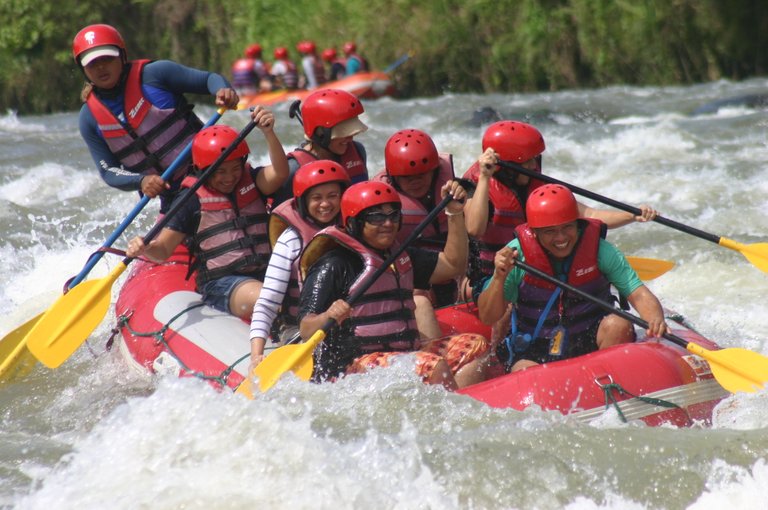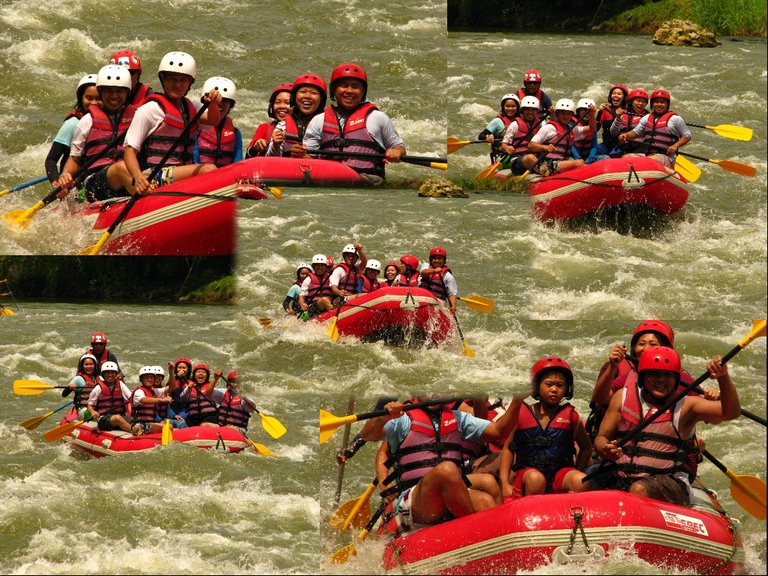 HAPPY FACES
If you notice those faces, you can just imagine how exciting it is to experience one of the extreme adventures there is.
There are fourteen thrilling rapids along this course that I'm sure both novice and veteran rafters will enjoy traversing.
Ans as you paddle down the river, you'll be able to immerse yourself in the grandeur of the verdant nature that surrounds you.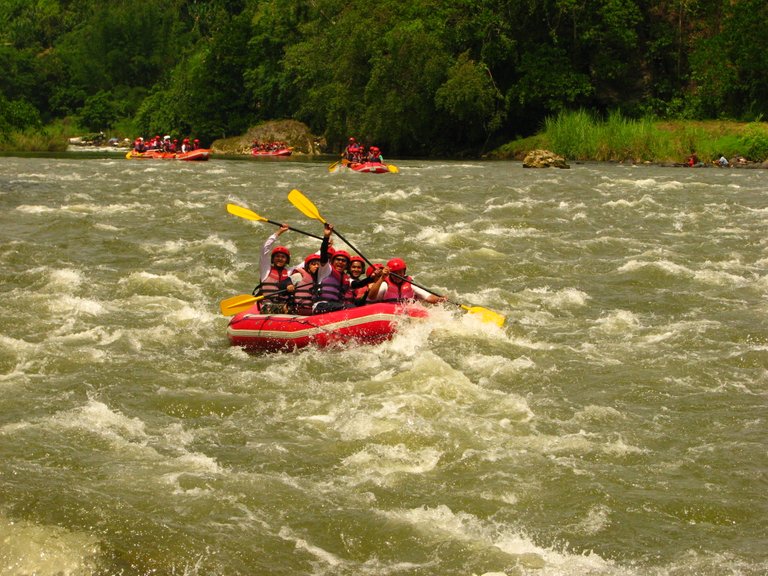 WORTH IT!
The trip over those rapids was a bit long and even if it was done under the heat of the sun, the joy and excitement were in everybody's mind.
And it should be forgotten that not all would have the chance to experience the most popular tourist activity in Cagayan de Oro. So if you have time in the future, bring your family and partake on this exhilarating adventure.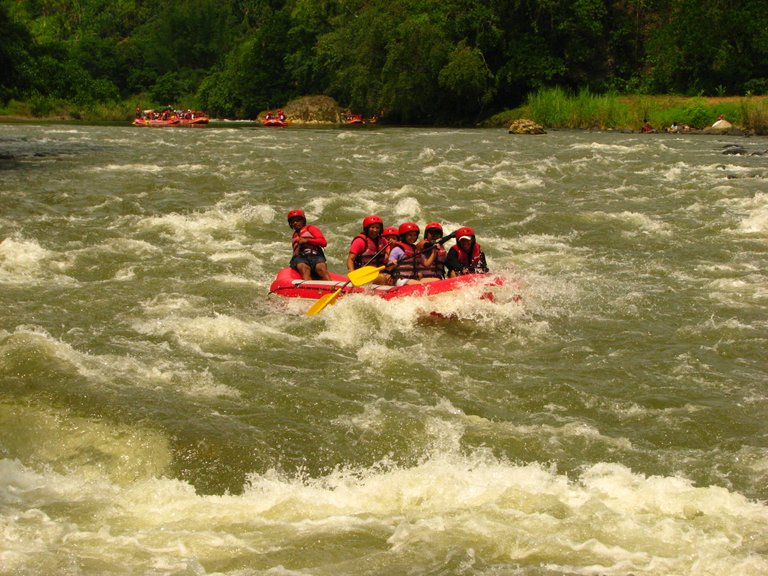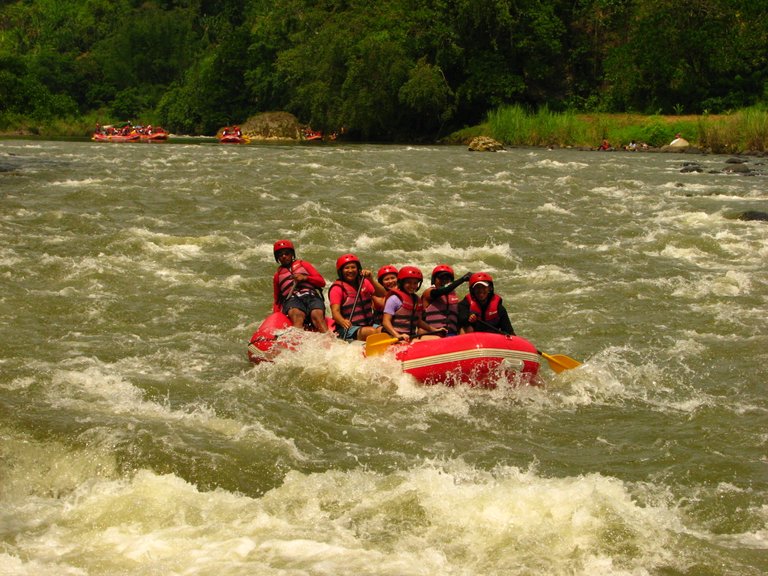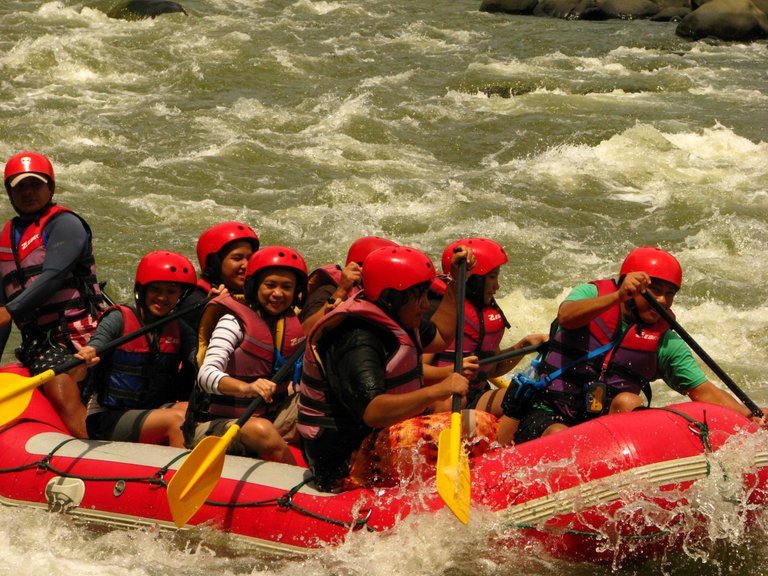 PROUD KAGAY-ANON
It's good to know that our very own city Cagayan de Oro became the Whitewater Rafting Capital in the Philippines. It offers rafting basically the whole year-round. Yes, it is available in any season but it is advisable to try this water-based activity during the rainy season so you could greatly feel the strong rapids.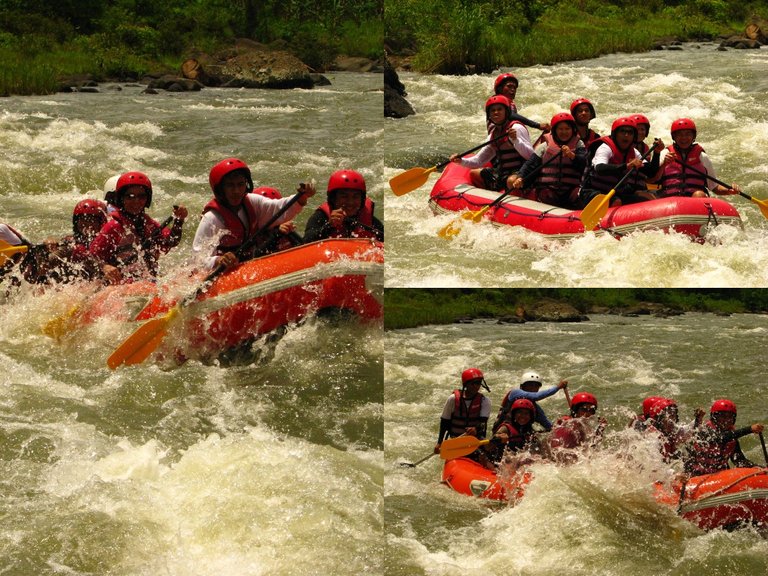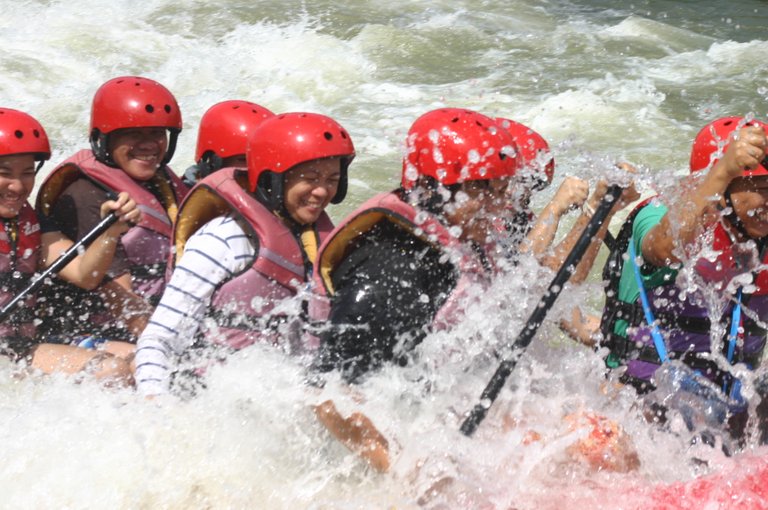 What makes rafting in Cagayan de Oro River fun and exciting experience? It is the river depth and the rock formations that make rafting here in our city really exciting.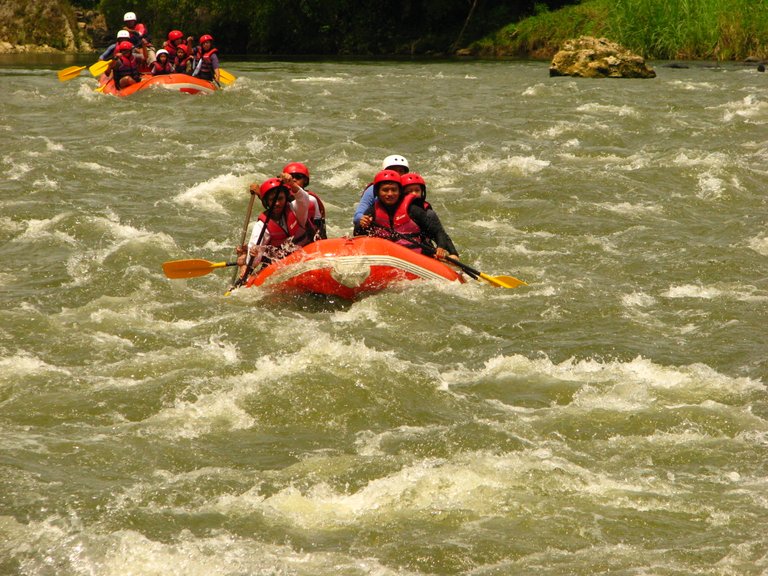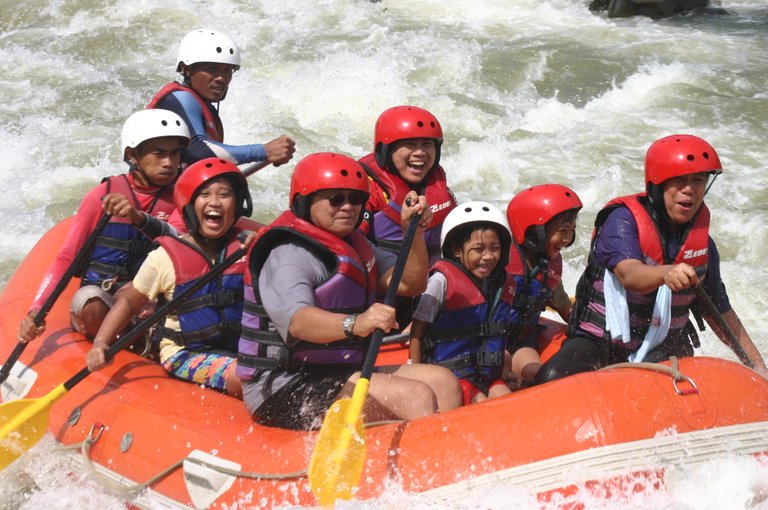 Here are some of the packages/prices for the different course, you might want to try water rafting in the future at least you will have the idea how much you would spend for such a wonderful experience:
Basic Course - 1,200
Basic Rafting Course - 1,400
Raft plus Zipline - 2,199
Advance Rafting Course - 2,000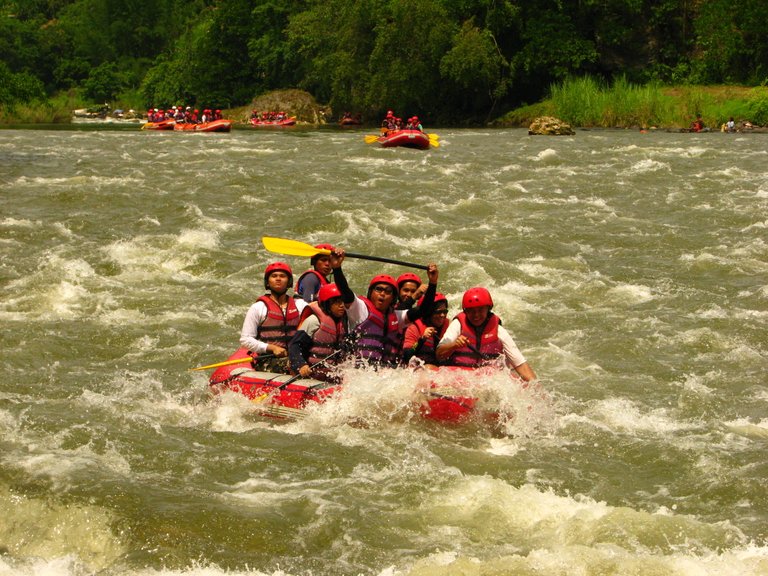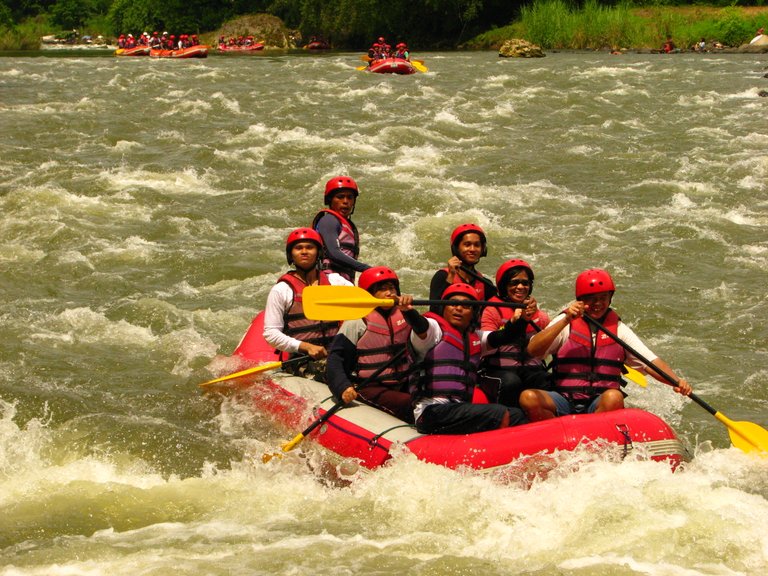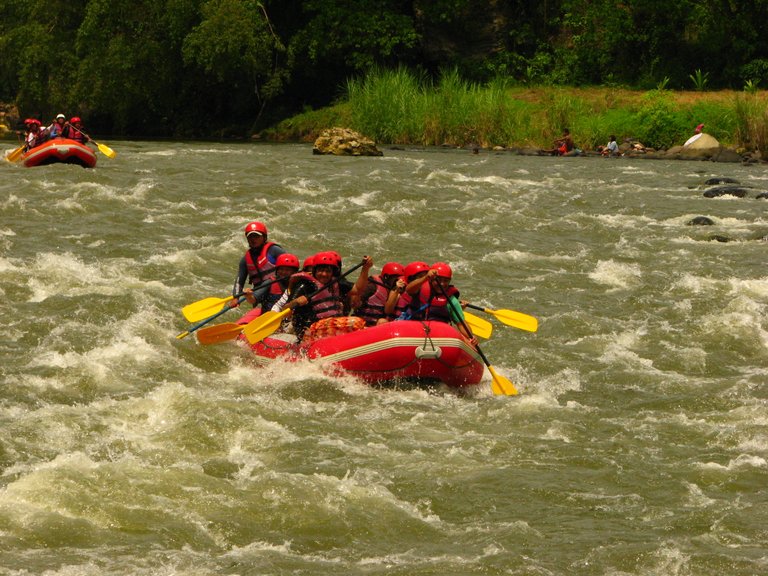 ---
Most of the Travel and Tours in Cagayan de Oro who are offering Water Rafting packages include in their packages professional guides and a good type of equipment. So there's really nothing to worry about. They ensure safety to all who wanted to try water rafting.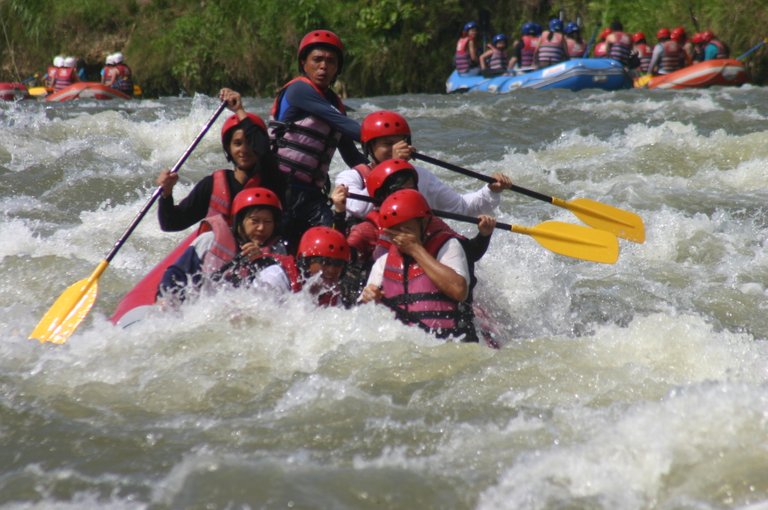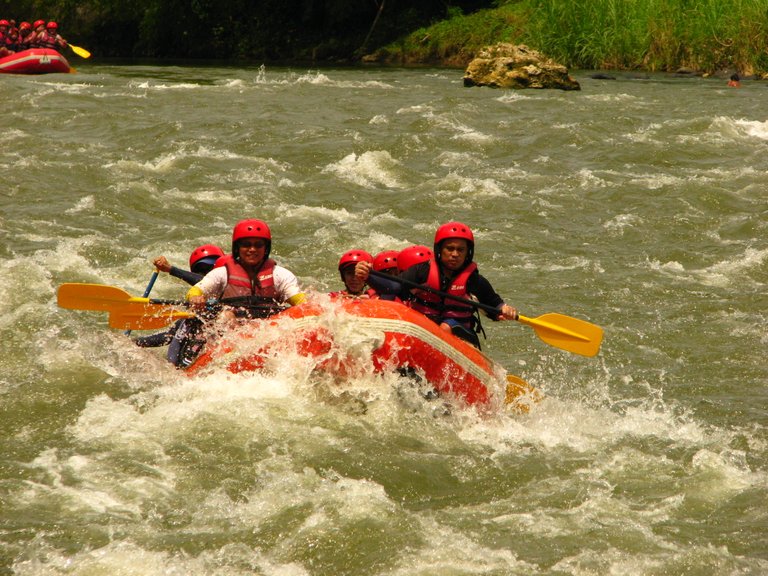 At a first glance, if you will look into each of the photos here, rafting is quite fearful but a little bit of fear is nothing if you will weigh the excitement and happiness one would experience. It is really a once in a lifetime experience.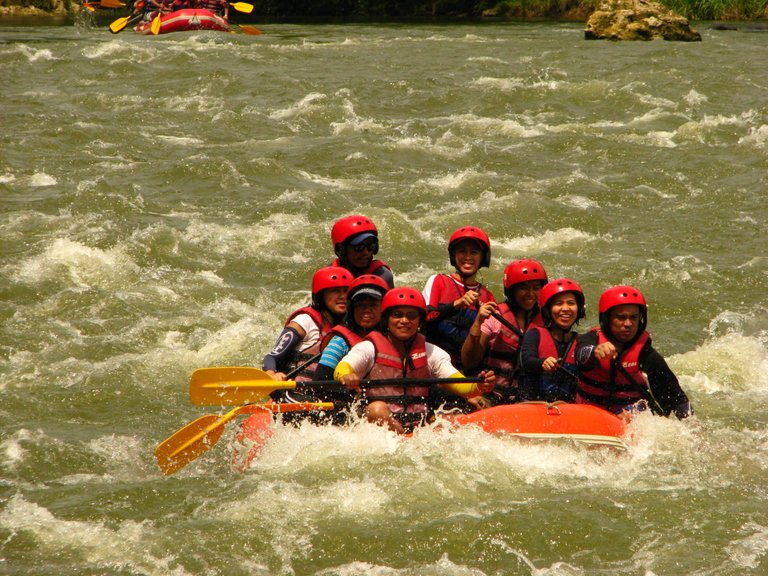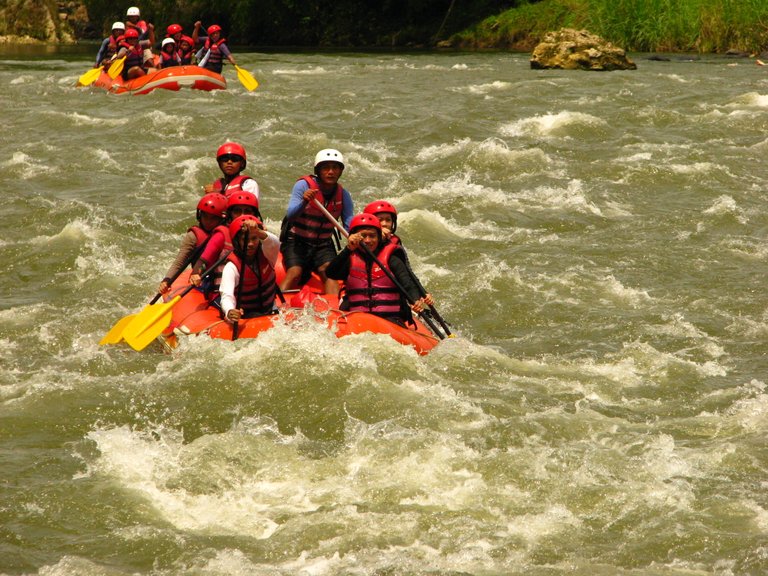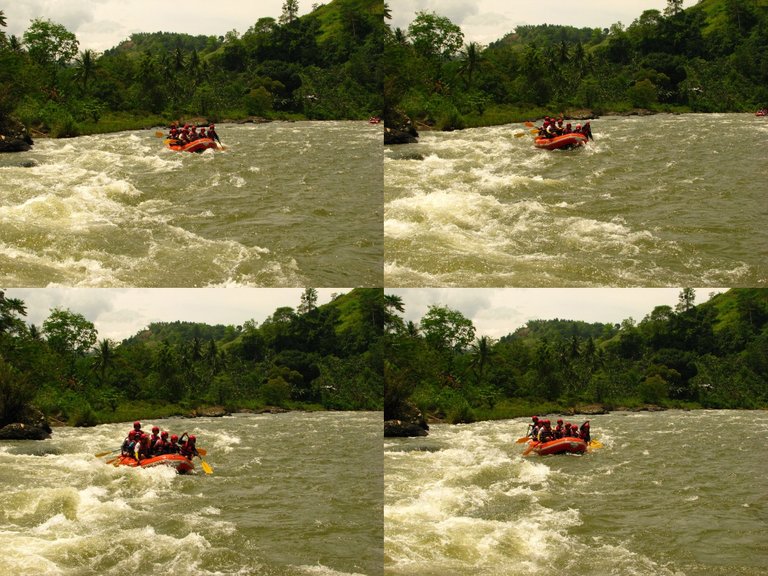 A visit to Cagayan de Oro will never be complete without experiencing Whitewater Rafting. You can also choose from a lot of agencies or companies who are organizing this activity for you, with a little difference in packages prices but definitely they all maintain professional rafters who are trained to safeguard each visitor and bring everyone to the end of the course safe and sound.
Whitewater Rafting is really highly recommended for thrill-seekers!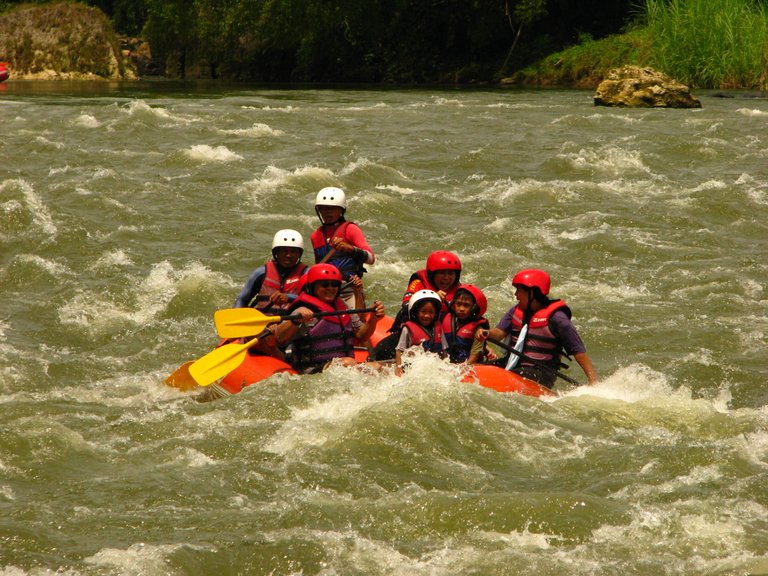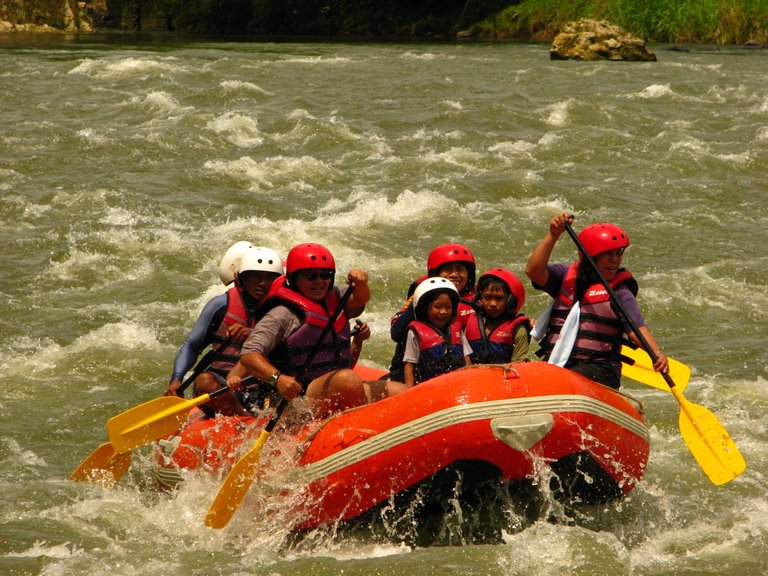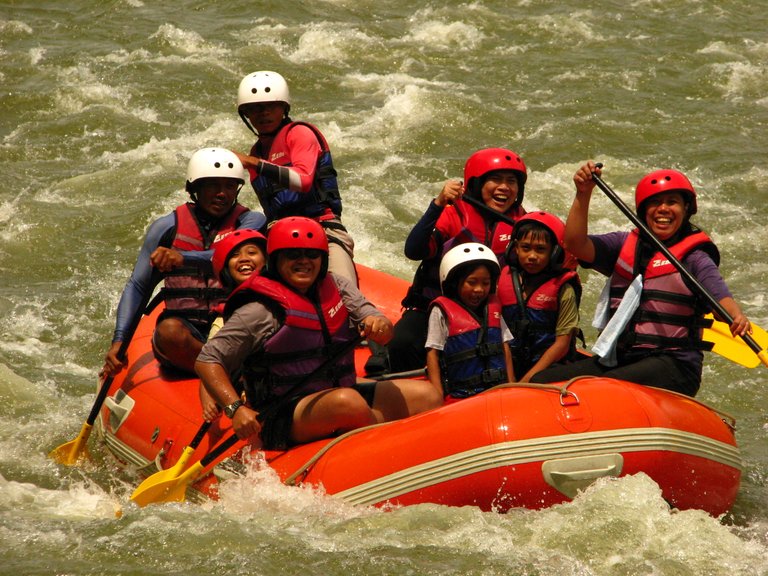 White water Rafting is indeed a very interactive, fun, and hilarious experience that you can have in Cagayan de Oro. With CDO river's trademark rapids, its whitewater rafting is so worth the experience.
Here's more of those stunning photos of the rapids of Cagayan de Oro River: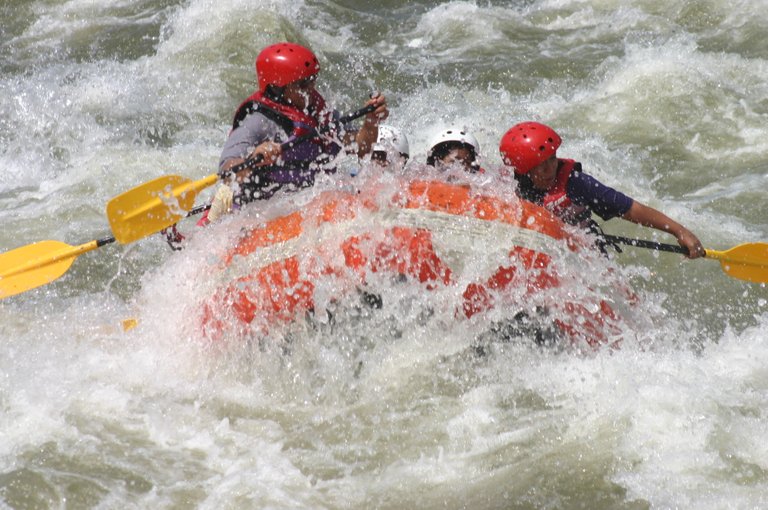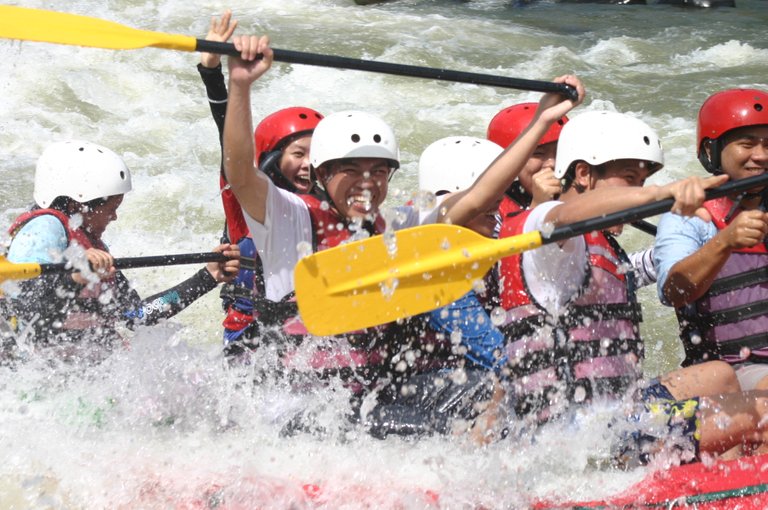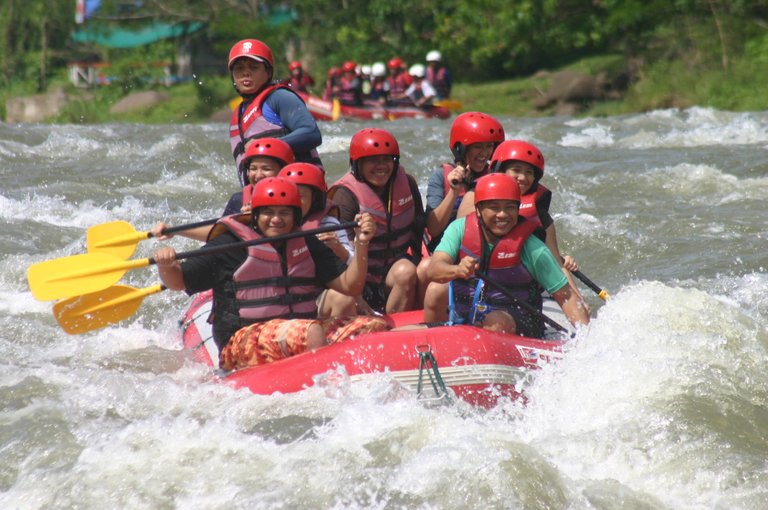 All photos are mine.

Please support @surpassinggoogle as witness.
To vote his witness, simply visit
https://wallet.hive.blog/~witnesses
and type in "steemgigs" into the first search box for witnesses.
THANK YOU VERY MUCH!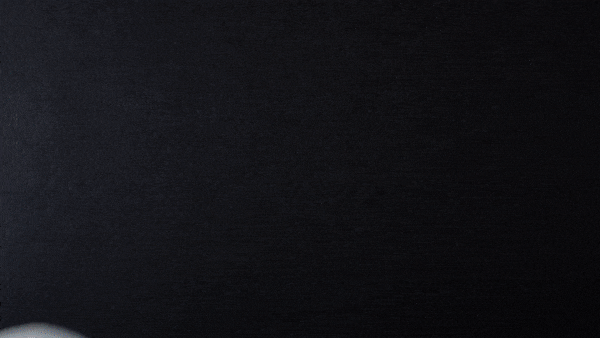 Vote for
@threespeak
on
https://wallet.hive.blog/~witnesses
or vote through
HiveSigner