A worthwhile trip to London - museum and more

I went to London for a long weekend. I was invited to an anniversary party so this was my main goal. However, I had other things in mind that I really wanted to see.
The trip via the Chunnel
With the post pandemic chaos at airports – my family and I decided to drive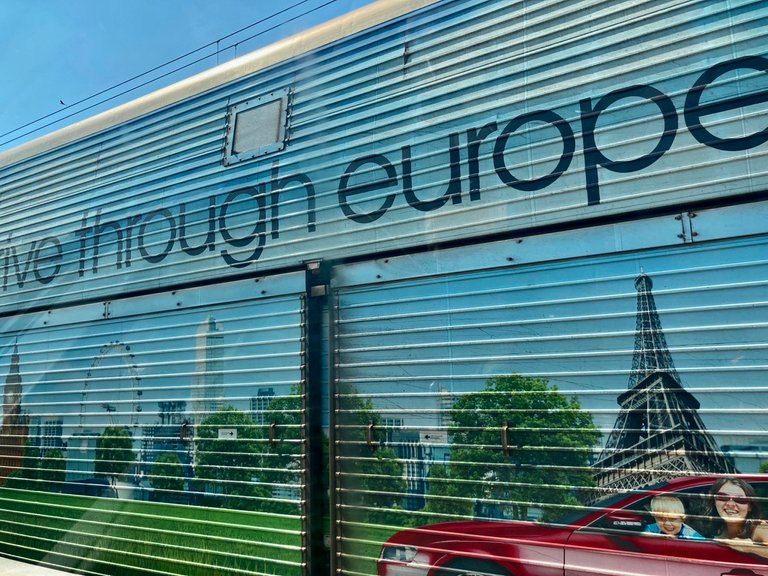 by going via the Chunnel.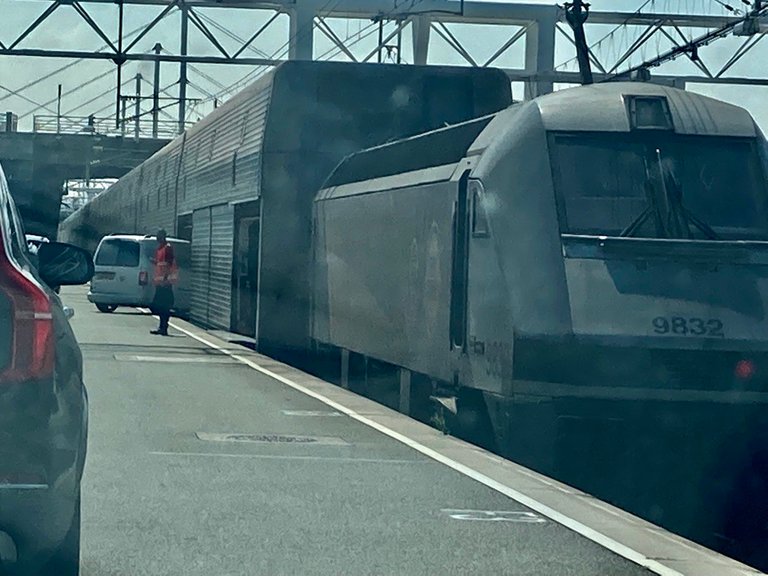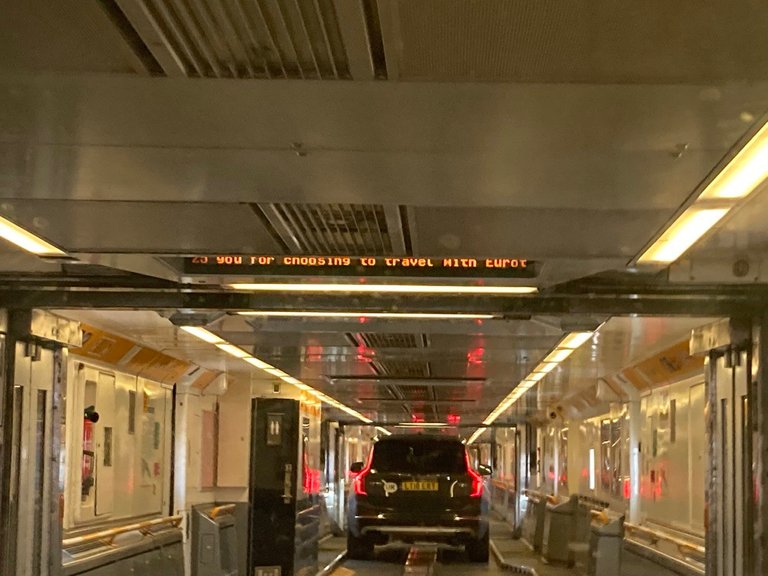 The drive was approximately 5 ½ hours from Amsterdam to London - all went smoothly. The trip underwater was 35 minutes – a fast experience but not much to see and tell. Thereafter, it was nice to exit the motorways to charming english towns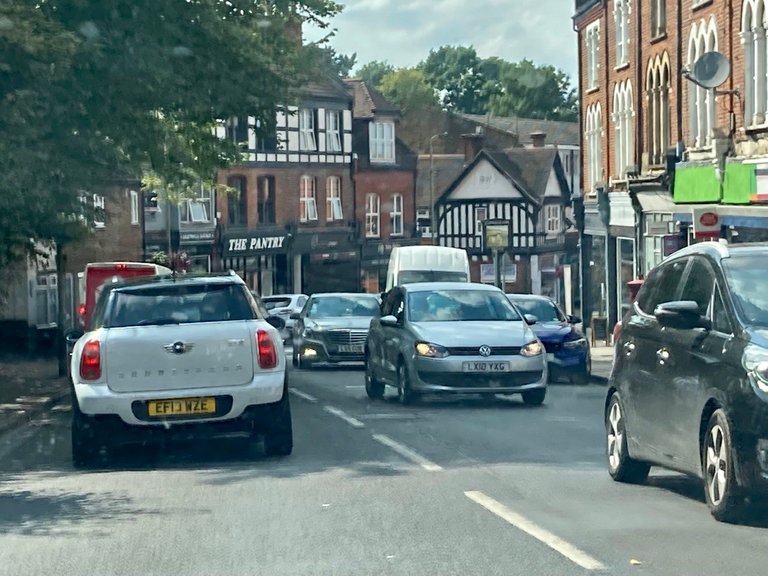 and typical streets.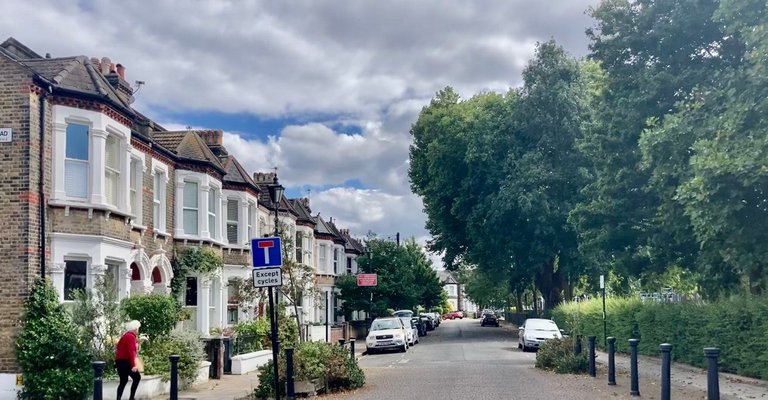 The British Museum
Entry Hall and Benin Bronzes?
I had a packed agenda: party, visiting friends, shopping and a definite must-do was to go to the British Museum to see the Benin bronzes. I knew that the Horniman Museum, also in London, had agreed to return the Benin Bronzes in their possession.
I wanted to see the larger collection before their eventual return, which is still being discussed.
I got on the underground to the Holborn area of London. I went down beautiful streets en route to Museum Street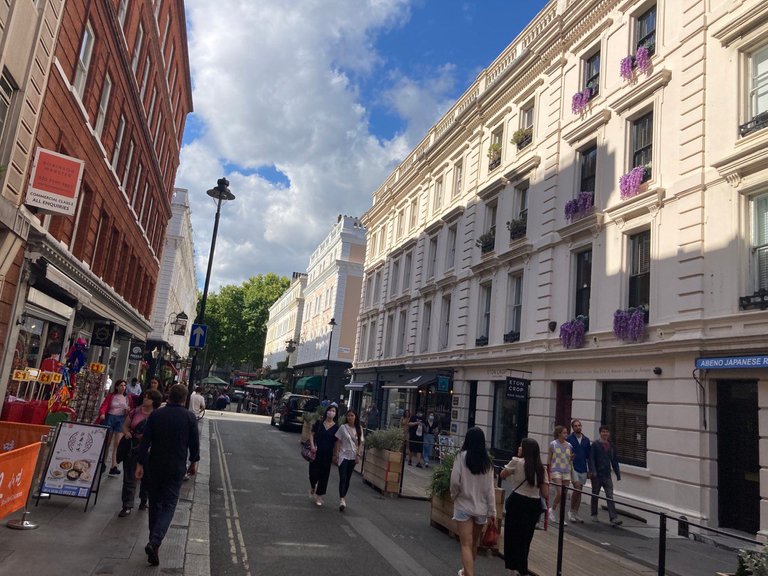 then to Great Russell Street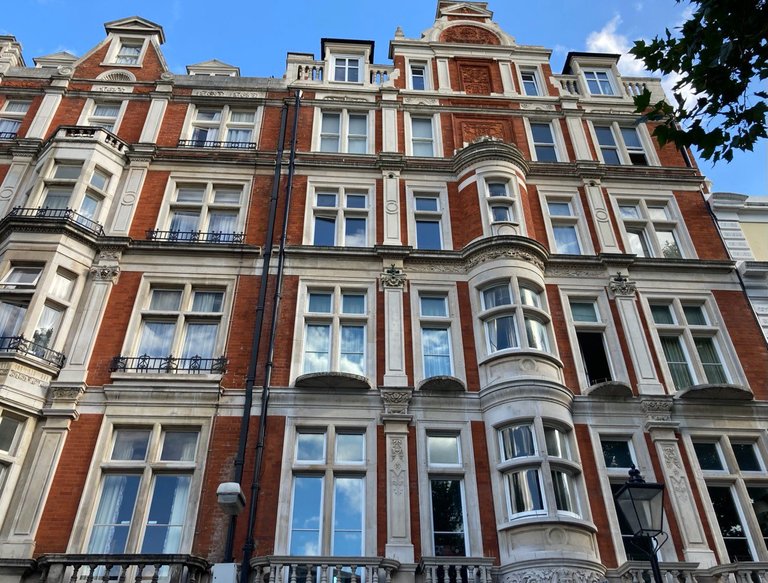 where the British Museum is located. Entrance to the museum is free.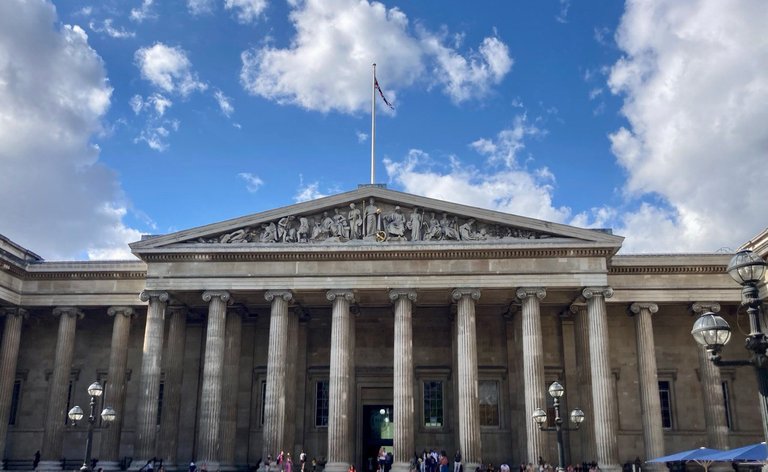 The entry hall is called Queen Elizabeth Great court. It is a very imposing inner courtyard.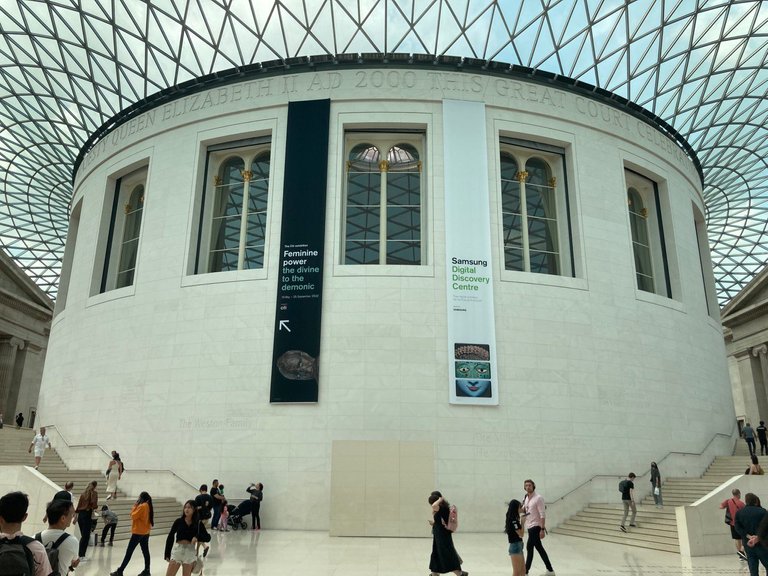 With its glass roof - it is the largest covered courtyard of 2 acres.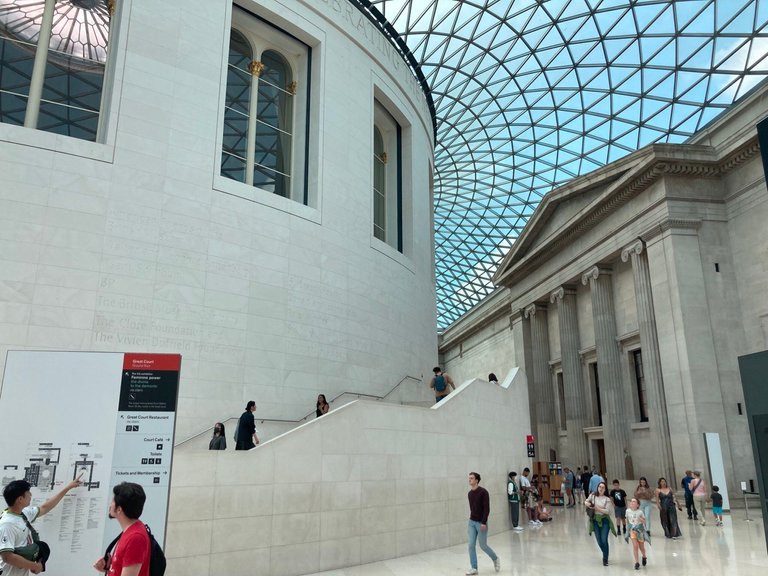 Upon arriving I did not hesitate, I went directly to the Africa section only to learn that it was closed. I was so disappointed – I asked twice and received the same response as I stared at the cordoned off area in disbelief.
Why I wanted to see the Benin Bronzes?
These artefacts were taken by British soldiers in 1897.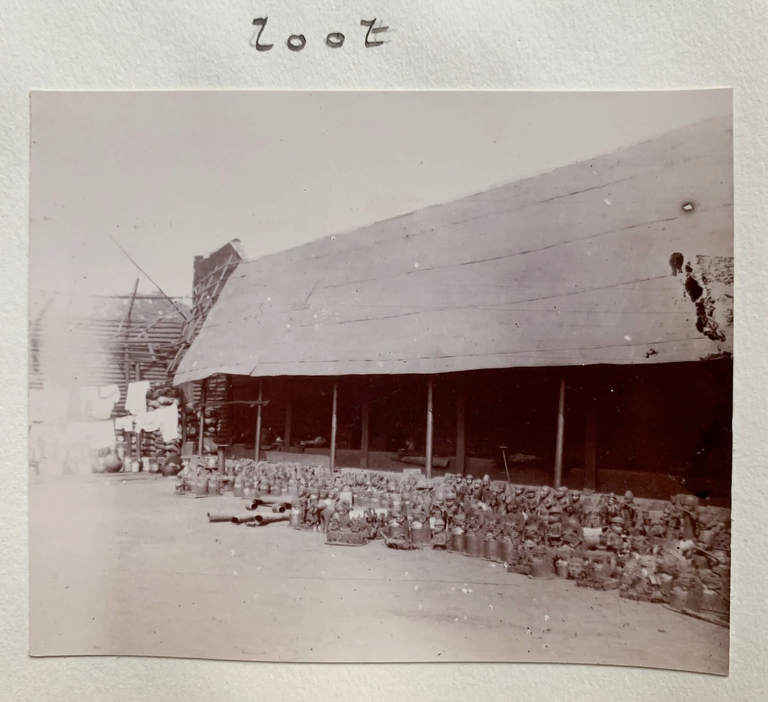 Rows of artefacts taken in the raid
source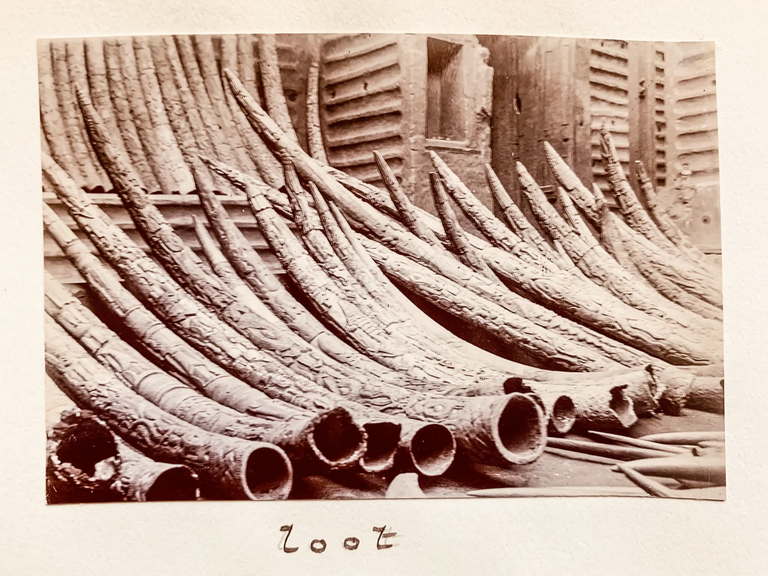 source
Carved elephant tusks
The largest part of the looted treasures are still at the British Museum; at least 900 objects. There's a group of plaques, heads and sculptures which decorated the royal palace of the Oba (King) in Benin City.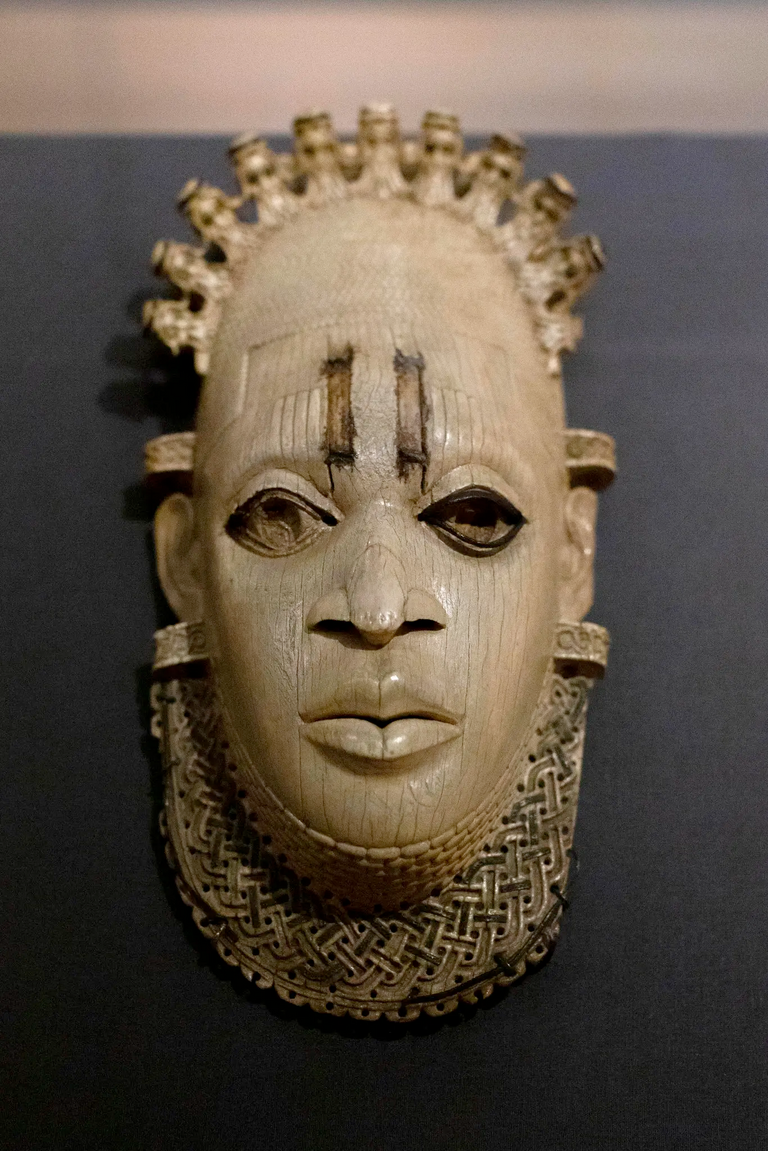 A carved ivory mask worn by an Oba(King) - British Museum
source
The technical and remarkable works of art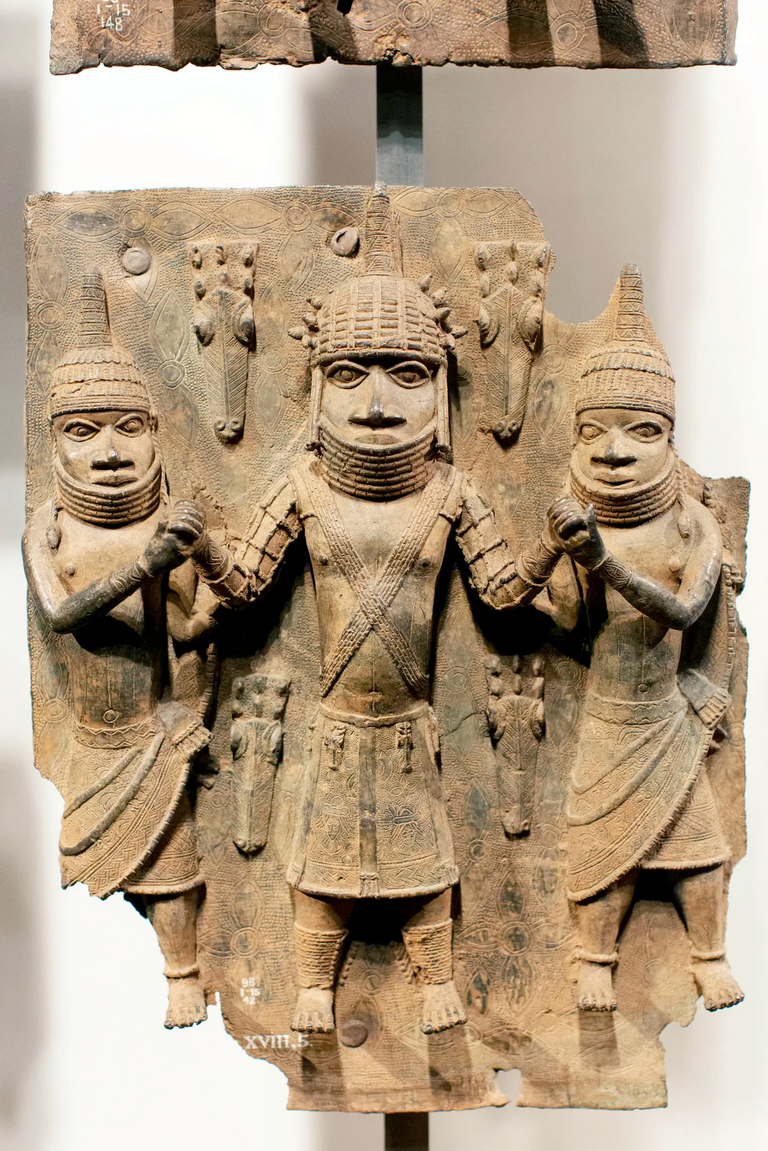 Brass plaques - British Museum
source
and craftsmanship dates back as far as the 13th century.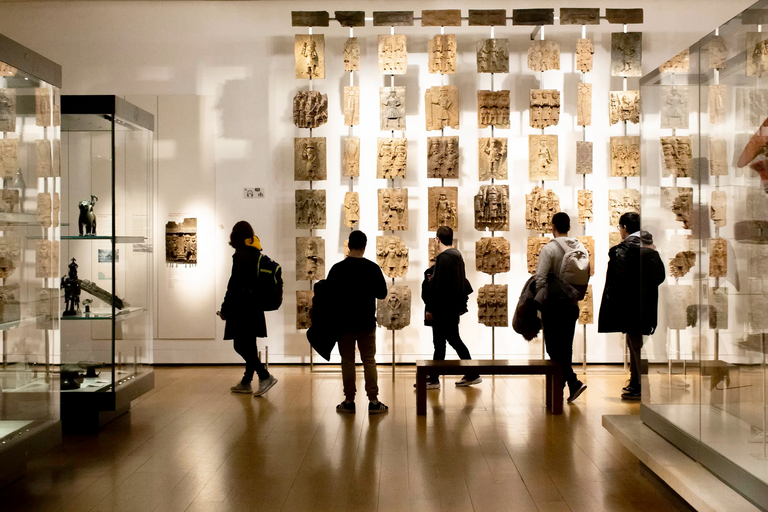 A display of the bronzes - British Museum
source
These bronzes changed the image of Africa for many in the 19th Century and even today.
Egypt and the Rosetta Stone
One must make hay while the sun shines. Although I could not see the bronzes, I quickly decided to visit the Egyptian section of the museum. I wanted to see the Rosetta Stone with my own eyes. It was my new focus but I could not rush to it. Although I have been to Egypt a few times and I'm familiar with some artefacts - I decided to appreciate what was present. There were a few gigantic stone columns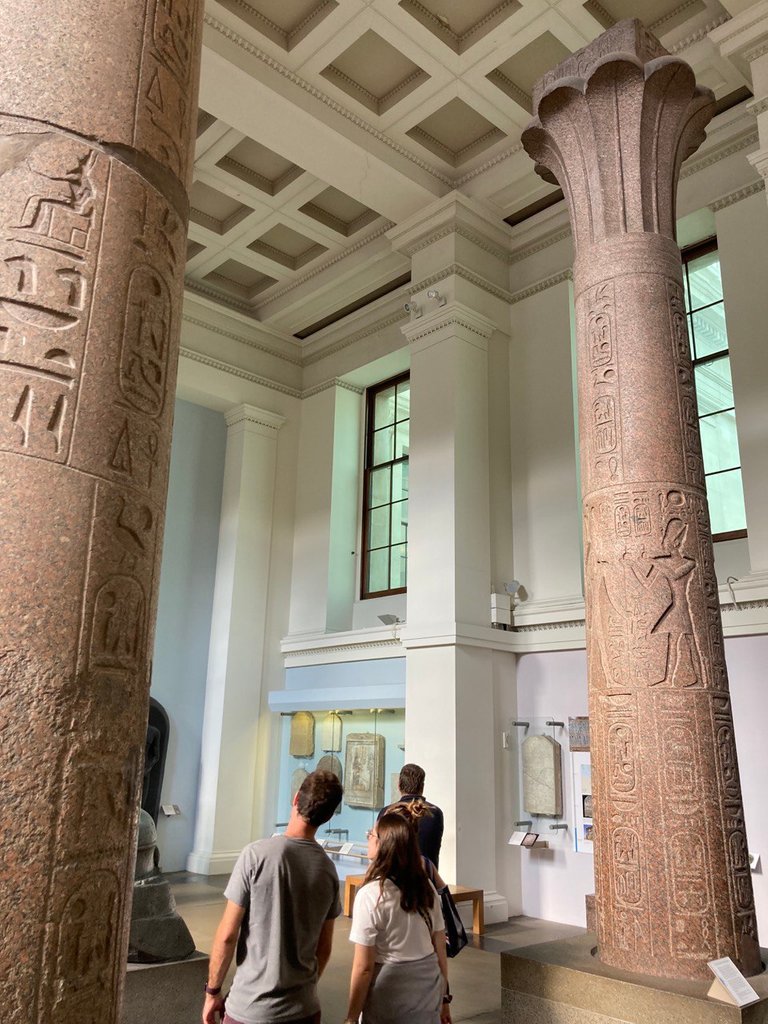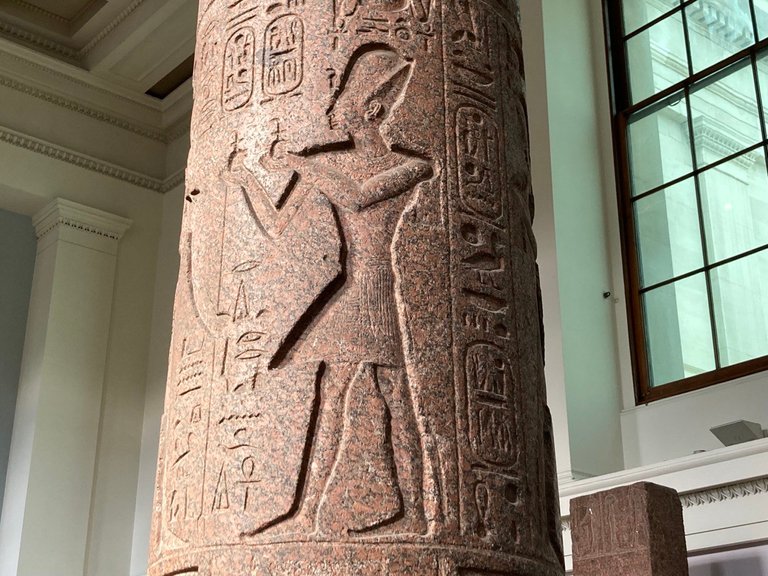 with intricate inscriptions and decorations. These types of columns used to support the roofs of temples, palaces and public buildings.
.
I passed this colossal bust of Ramsesses II, one of the greatest and most celebrated pharoahs,

and King Amenhotep II who brought much prosperity and fame to Egypt.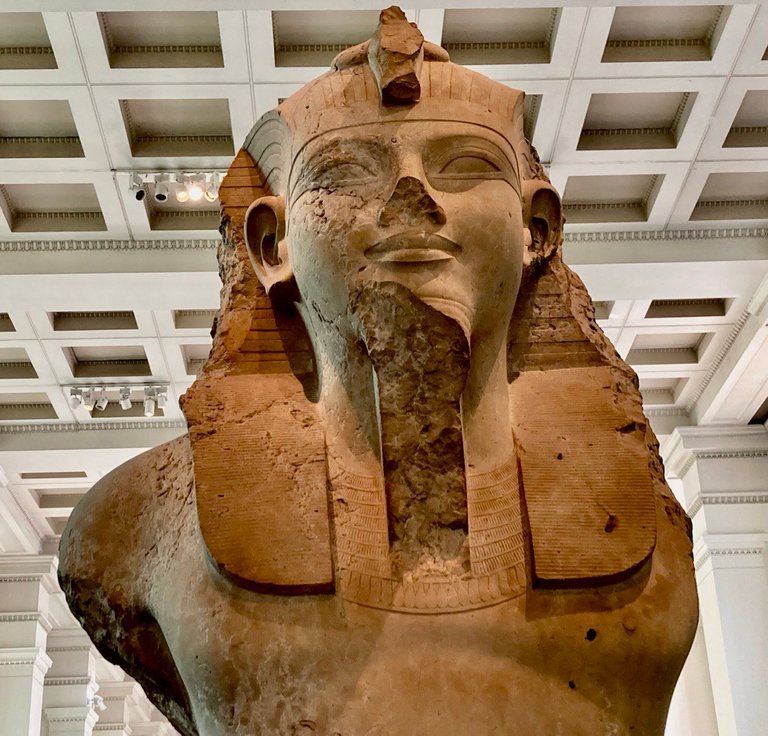 There are also stelas (stone slabs) depicting life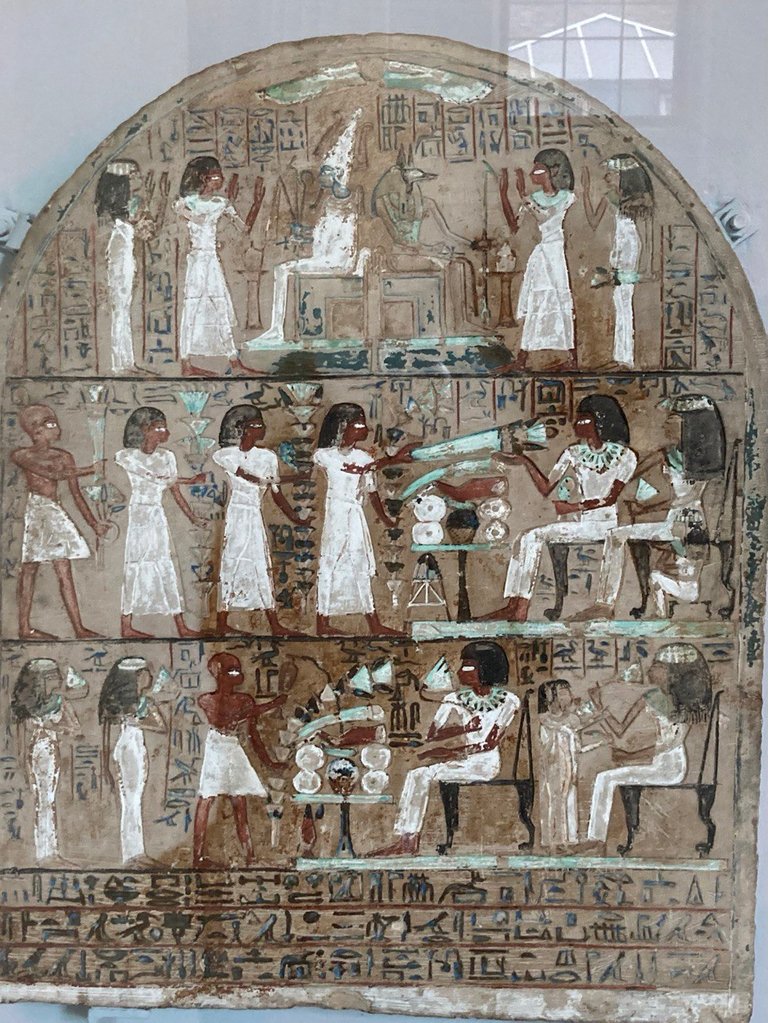 and hieroglyphic covered sarcophagus - depicting death of the ancients.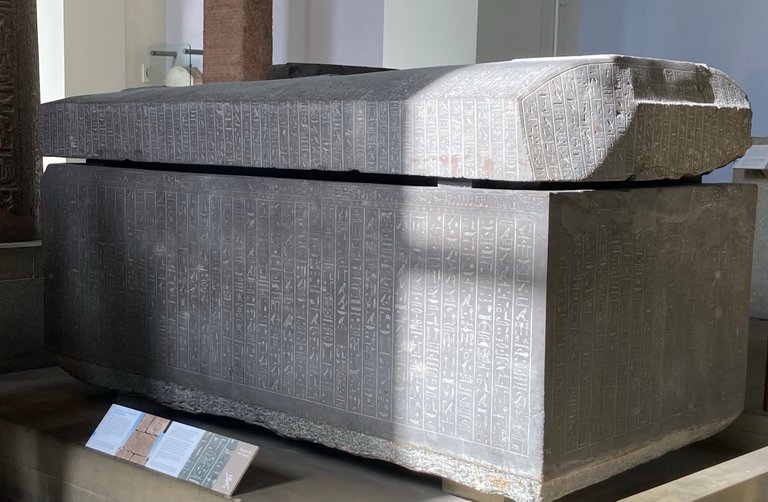 Then I arrived at the Rosetta Stone. It was surrounded by people trying to understand its mystique or just simply reading why it is so special.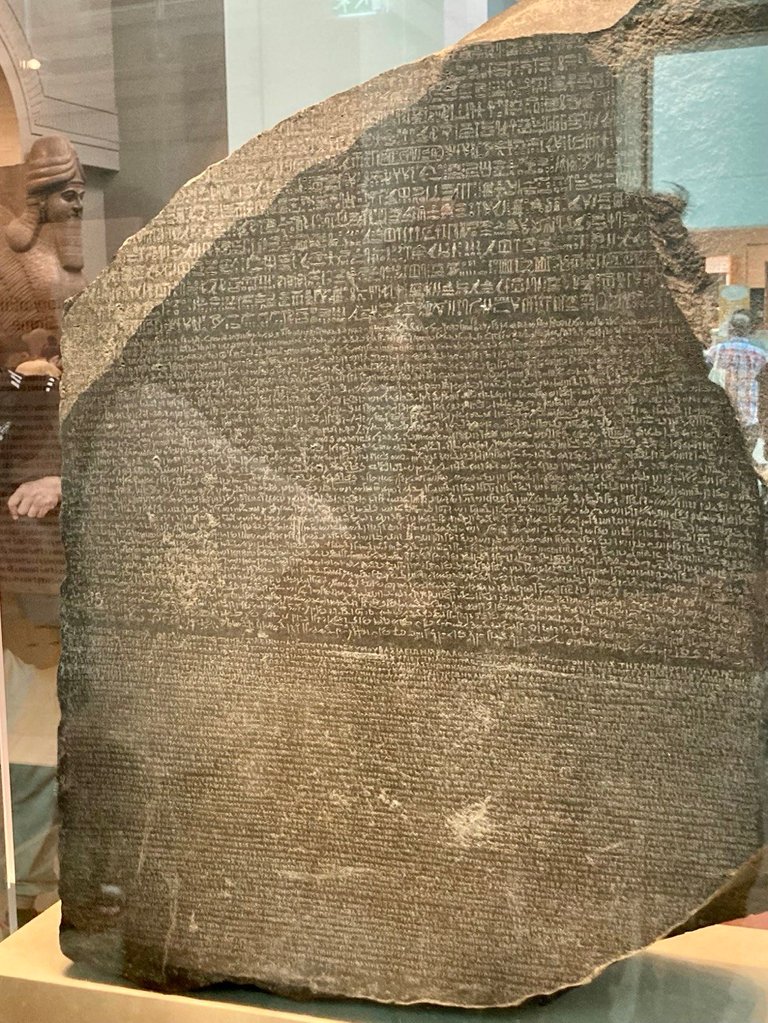 This famous Stone has been in the British Museum since 1802. It was originally in French hands as they discovered it in Egypt in 1799. It passed to the English after the French surrendered Egypt to the British crown in 1801. There are 3 languages on the Stone – ancient Greek which was used to translate and decipher the other 2 languages which are hieroglyphics and demotic (an Egyptian language). The writings and translations gave a clue to the understanding of the hieroglyphics.
I understand that England has agreed to return the Rosetta Stone to Egypt. I am happy that I have seen this artefact because it will be one less trip for me to make abroad "treasure hunting."
Good ole London town
I left the museum feeling it was time well spent. Thereafter, I decided to do a bit of shopping and sightseeing.
The beautiful West End is famous for it numerous theatres for plays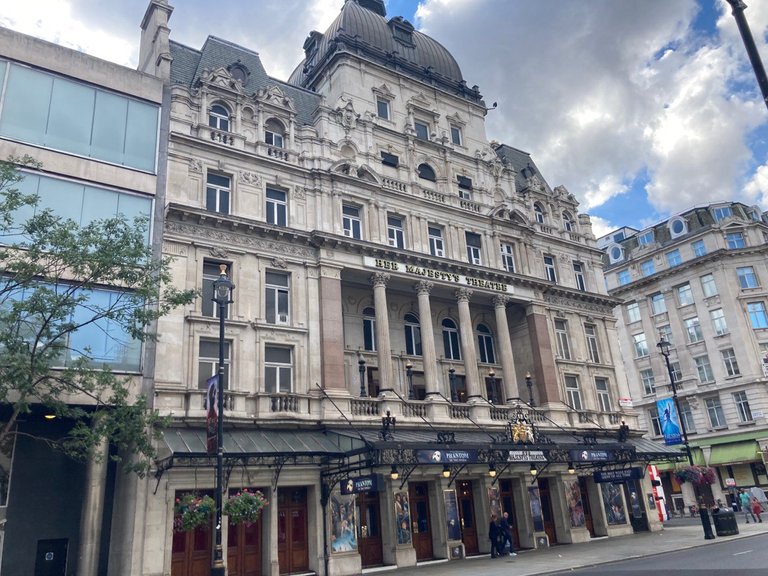 and most recently colorful rickshaws,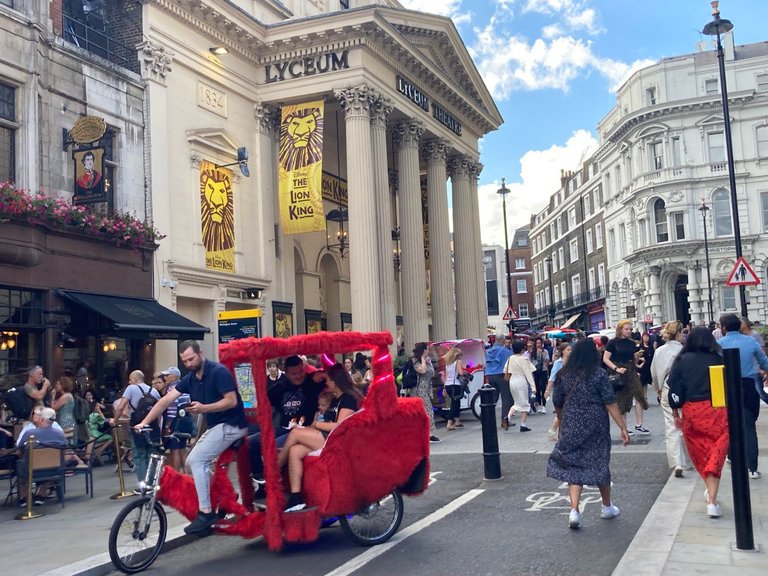 and luxurious shopping on Regent Street.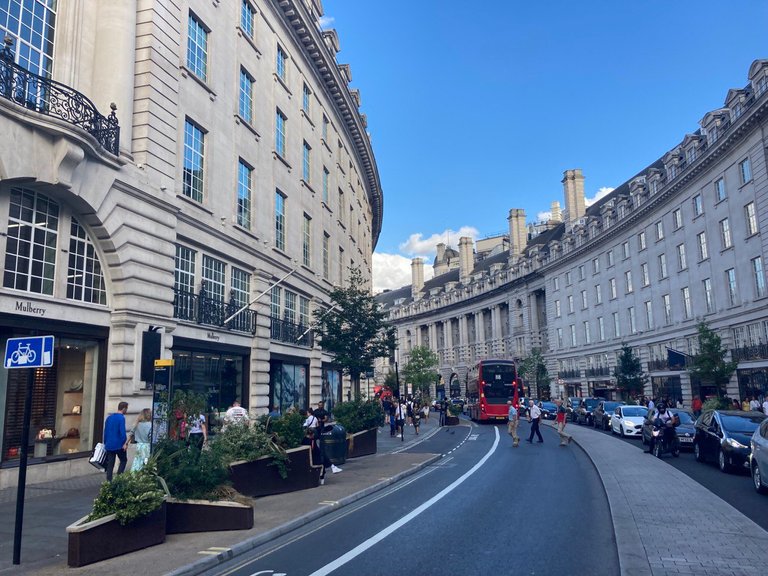 No trip to London would be complete without a visit to Trafalgar Square's National Gallery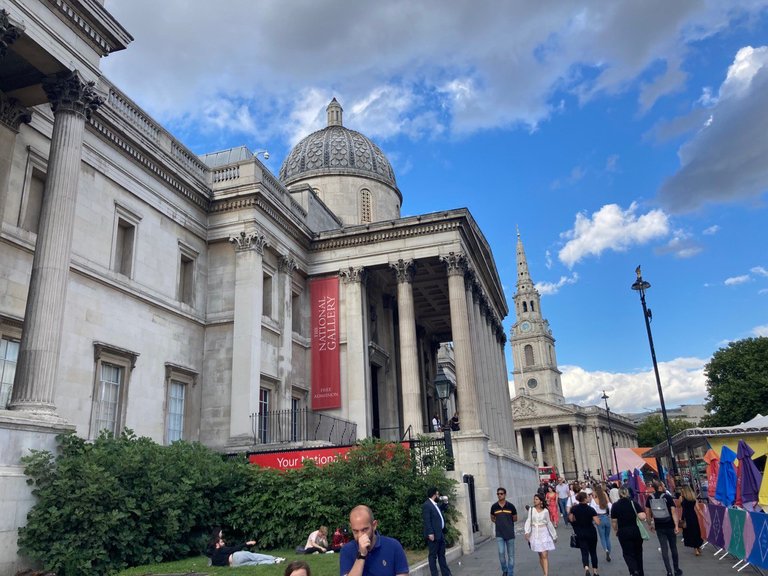 and Piccadily Circus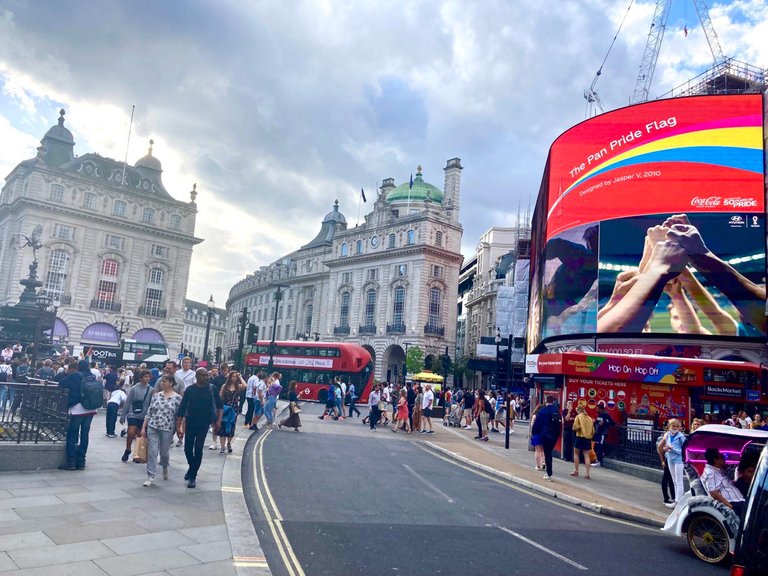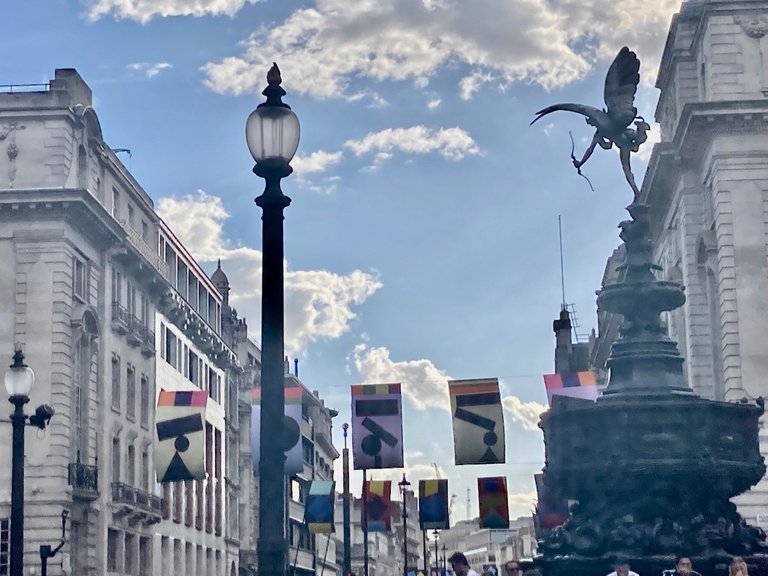 a typical pub,

a sighting of the red telephone booth (which is no longer used due to the advancement of technology)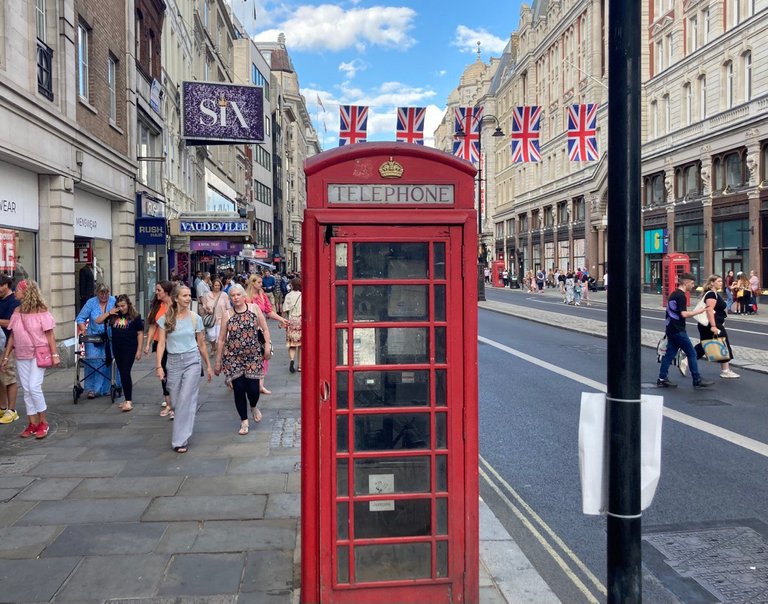 and the iconic double-decker buses and black taxi cabs.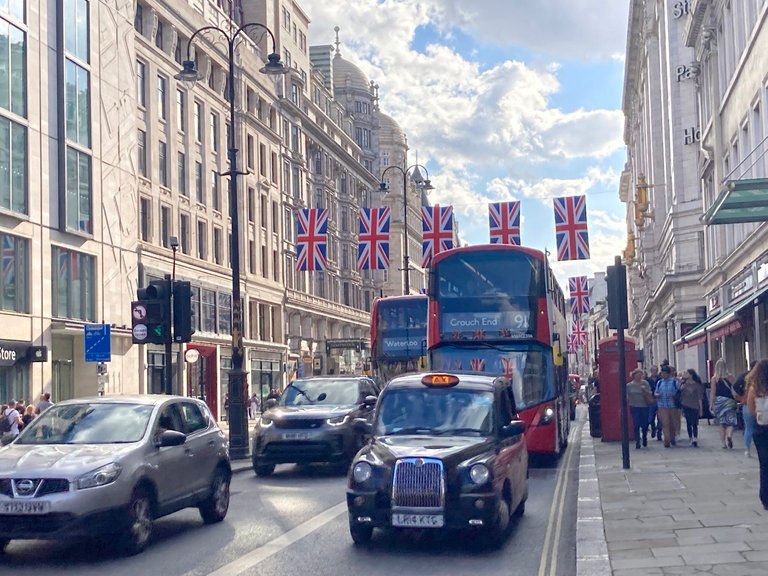 I had had my fill of London's magnificent and well-known buildings and sights. It was time to return to the underground to get ready to experience another part of the city's vibrant culture - a cross cultural wedding anniversary.
---
I hope you enjoyed my short visit around London.
---
All photos are my own - taken on my iPhone 6S.
---
---