Chaukhandi Graveyard | Multi-storied, Rectangular Tombs
Read this post on TravelFeed.io for the best experience
---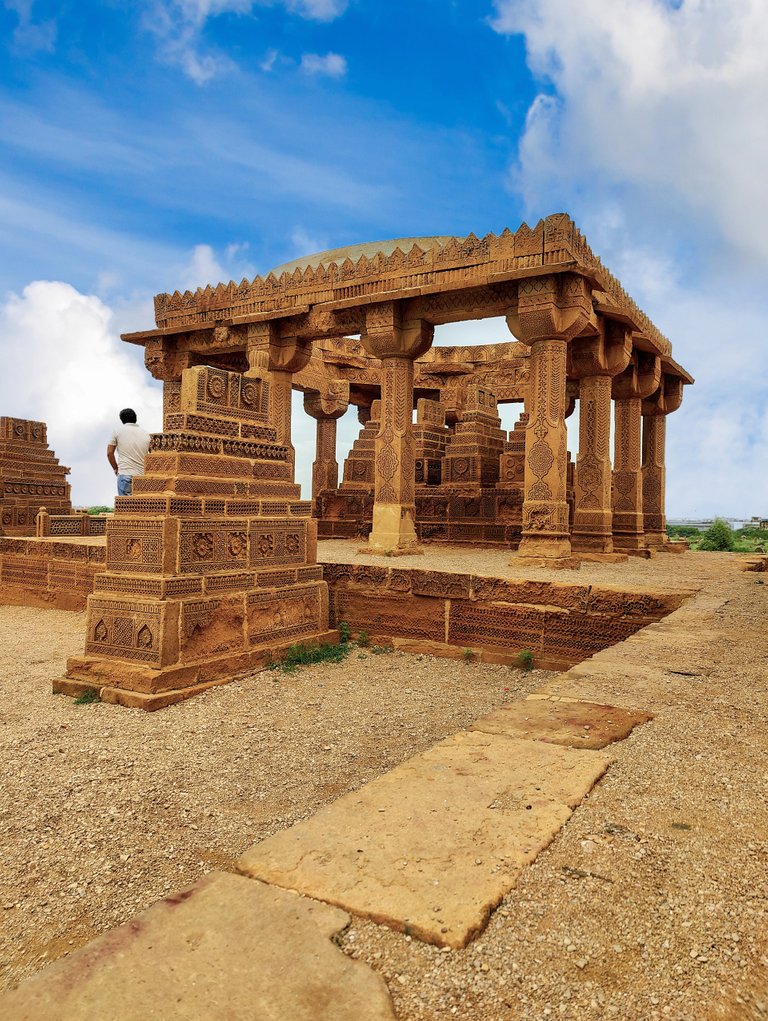 ---
I have been living in Sweden for 18 years. But I haven't planned an Europe tour yet. One of the reasons is that I want to explore the country I live in first. Karachi is my birthplace but even today there are some areas in Karachi where I have not visited yet. One such place is Chaukhandi graveyard. You must be thinking that the graveyard is also a place to visit?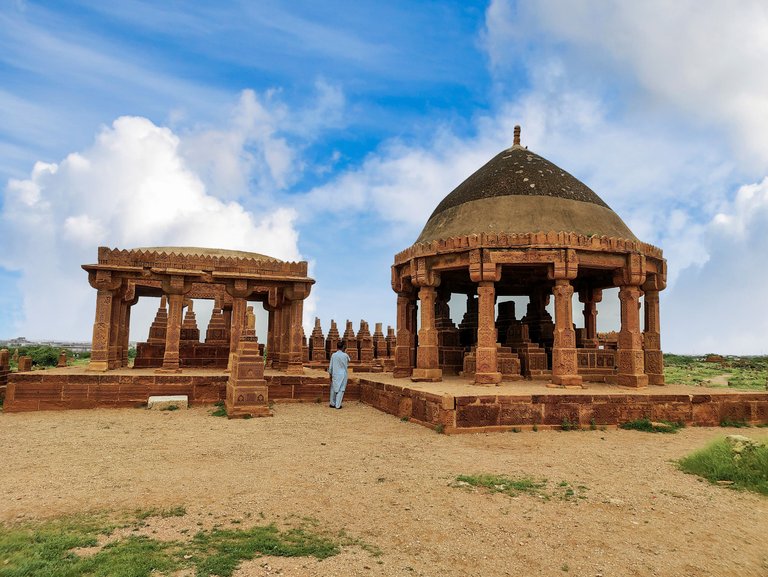 If you love to visit historical places then yes! Chaukhandi graveyard is a unique place. Behind the Razzaqabad Police Training Center, in Bhais Colony Karachi, is a town known as "Chaukhandi Graveyard ''. This graveyard is located at a distance of about 20 km from my residence in Jail Chowrangi, Karachi. The graves in the Chaukhandi cemetery are attributed to the Jokhi tribes, but there are also graves of other Baloch tribes.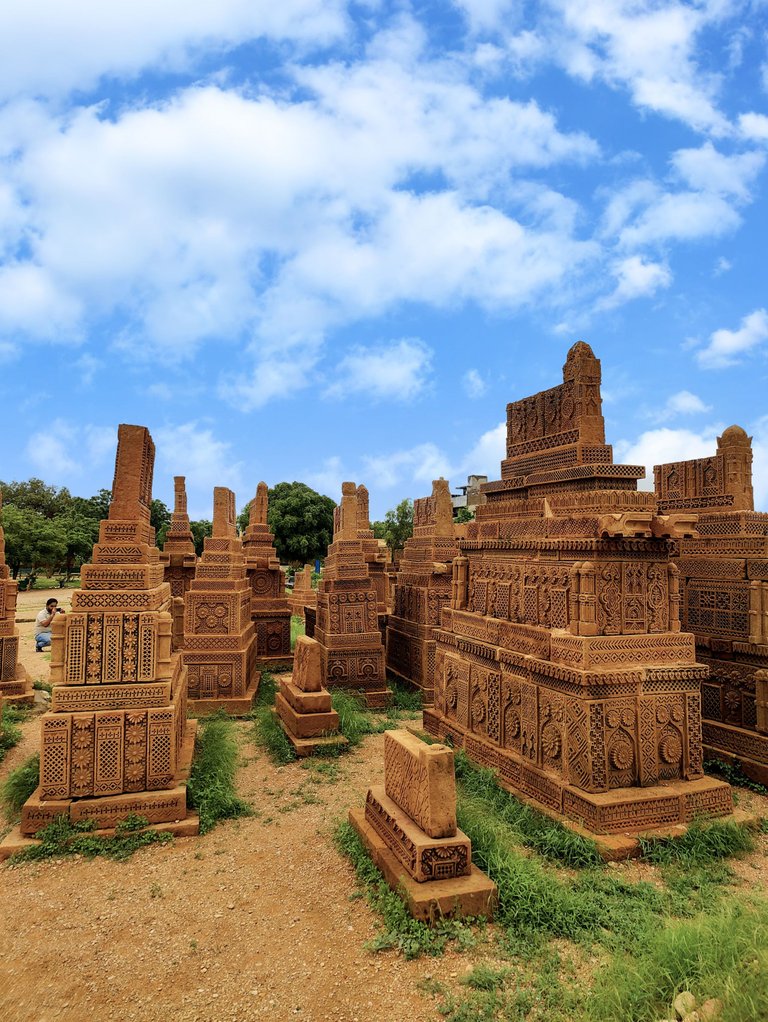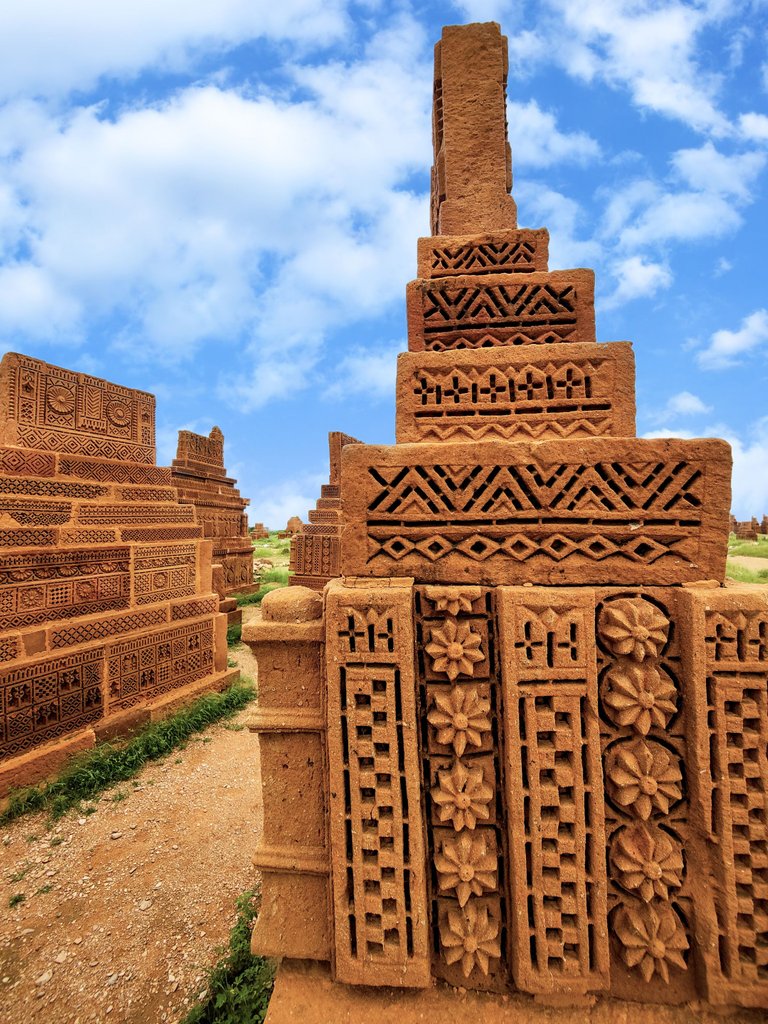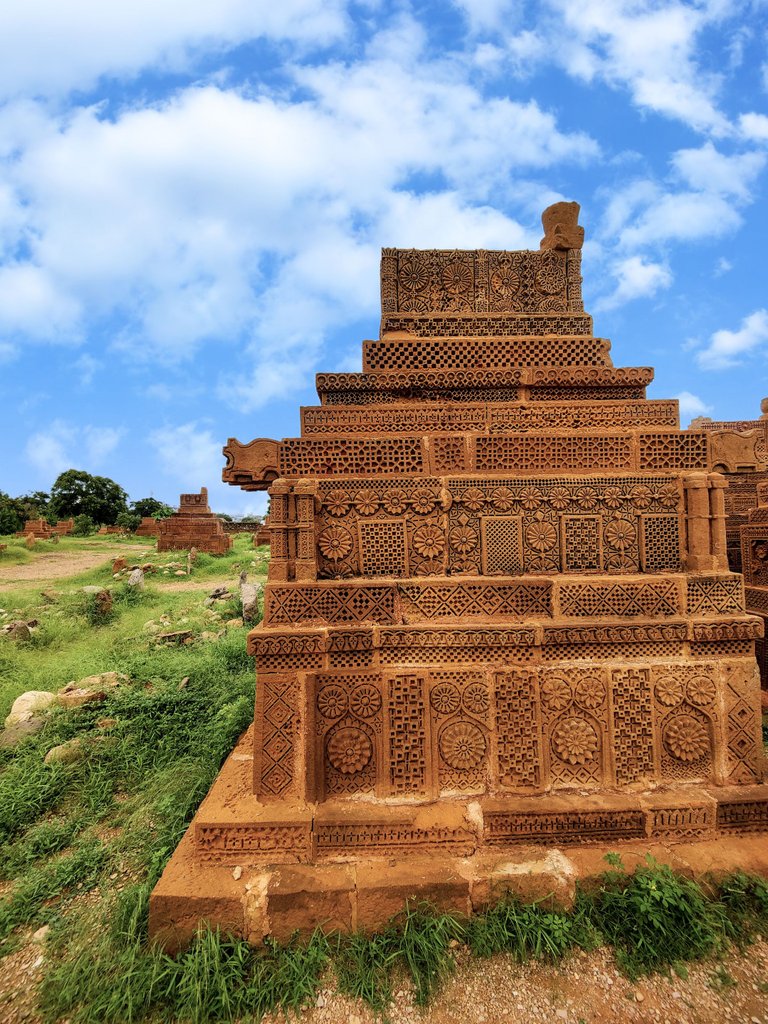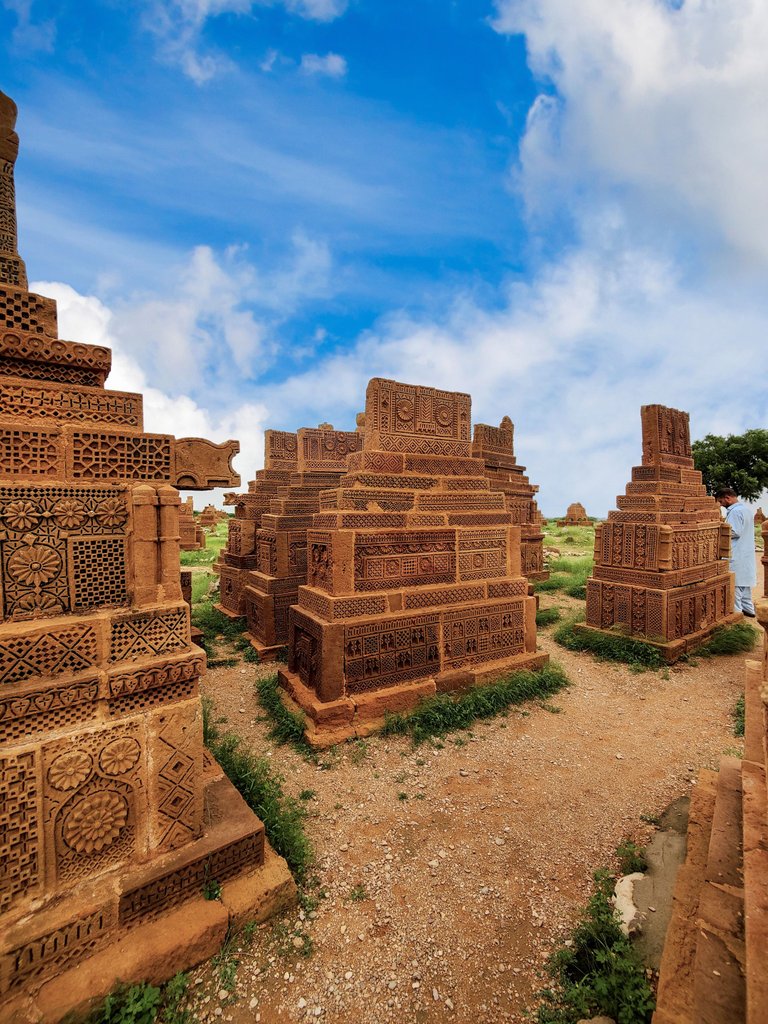 Jokhi is a Sindhi tribe that lives in Sindh and Balochistan provinces of Pakistan and Gujarat, Rajasthan, Mumbai and other regions in India.
The historical tombs in the Chaukhandi Graveyard have been constructed since the 15th century AD.
The tombs in this cemetery use yellow colored stone found in Jang Shahi near Thatta, the more elegantly constructed tombs are multi-storied, rectangular tombs about two and a half feet wide, 5 feet long and 4 to 14 feet high, it has very beautiful carvings on the stone used around the tomb.
The special thing about this cemetery is that the graves of men and women are kept separately. The men's graves are decorated with beautiful helmet-like designs along with swordsmanship, cavalry and dagger motifs, while the women's graves are beautifully decorated. The graves of men and women can be easily identified. It is surprising to see how these multi-layered designs could have been created at a time when modern instruments did not even exist, and these designs were made so skillfully that the other layers of the tombs were not damaged at all.
Its indicates that several skilled craftsmen must have spent several days on one grave.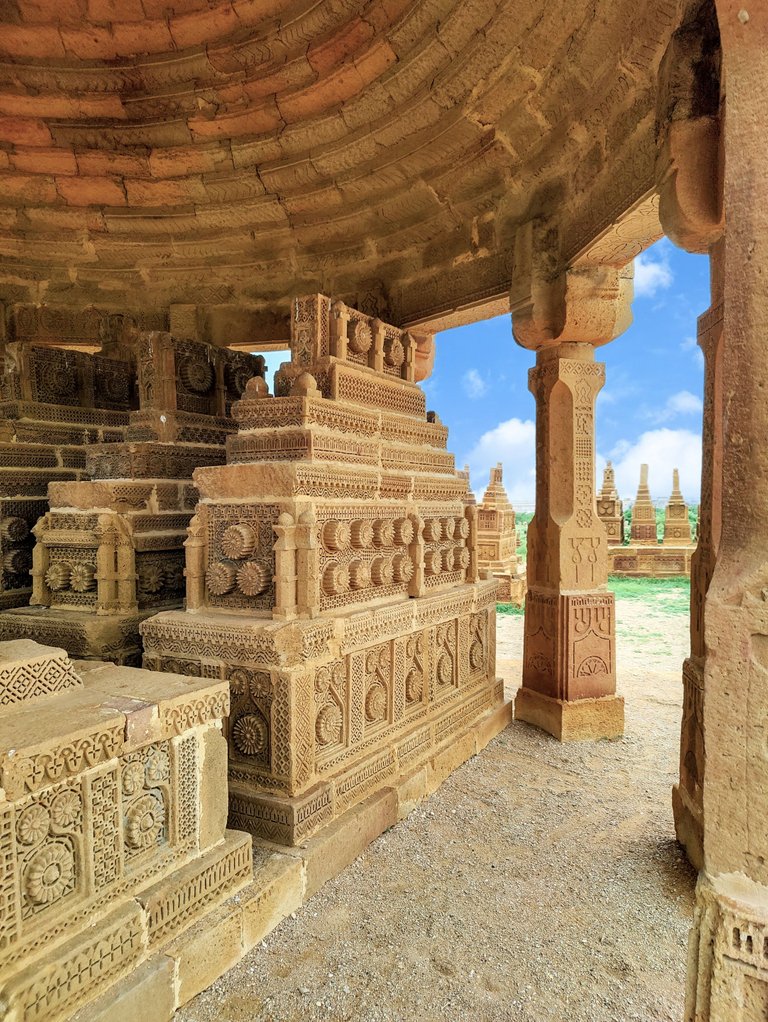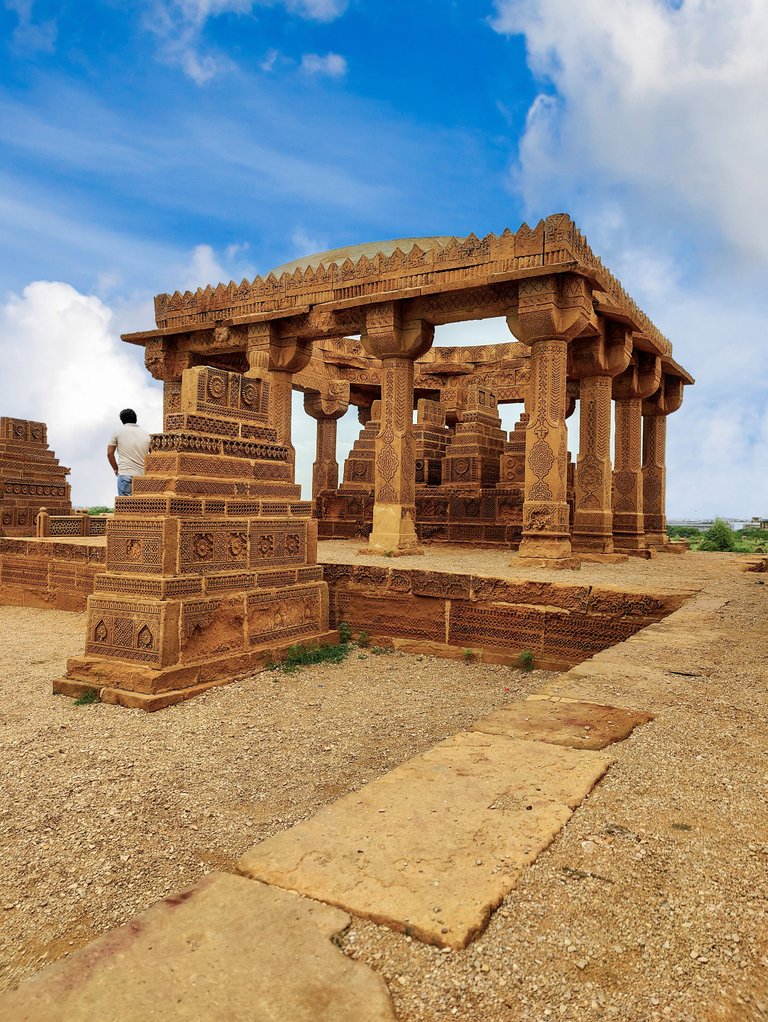 I have seen such graves in Makli, Thatta and Sukkur. I wish there would be a government that would make adequate arrangements to protect this beautiful heritage. What saddened me even more when I came here while passing through the main road, hardly anyone realises that an ancient and rare heritage is hidden here. A long row of factories, car garages, mechanic shops can be seen along the graveyard wall, the short distance from the main road to the graveyard is full of filth. A small plaque on the main road gives a sense of the presence of this cemetery, while even on this small plaque, with a flurry of advertising posters, it seems that this plaque is displayed for the publicity of the business instead of identifying the cemetery.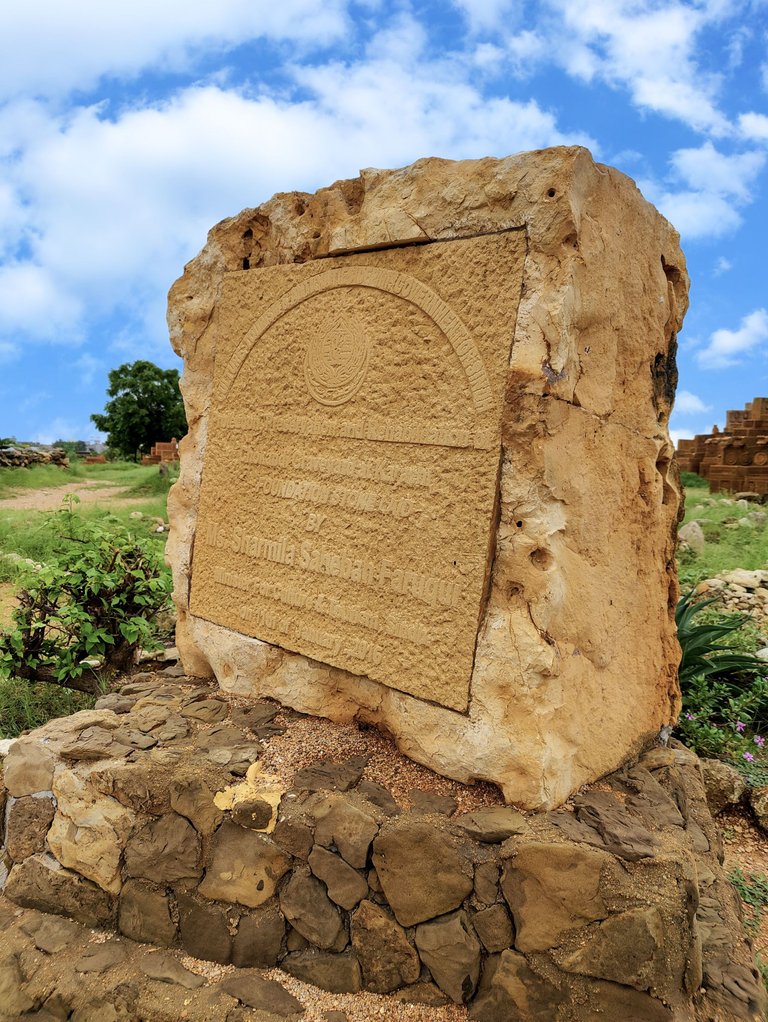 @shrazi @rosecane and @saif-ul-wahab took a lot of photos and made some clips there.
---
***Disclaimer***
As I mentioned in my intro, from the last 2 decades I have been active on social media, google mapping and reviews, youtube and thatsup. I will share my own past interesting content from these channels, but all my upcoming content I will share on hive.blog first.
---
Follow me on
Facebook | Twitter | Instagram | Tiktok
---
View this post on TravelFeed for the best experience.
---
---