Hello Hive Family,
Merry Christmas to all of you! I hope that you are well and having a wonderful time together with your families and also watching Bitcoin reaching new ATHs.
Well yesterday, I also reached new all time high with my hike to Eagle Peak which is considered dangerous even in summer time. Hopefully the snow wasn´t too much and we did not get avalanche alerts.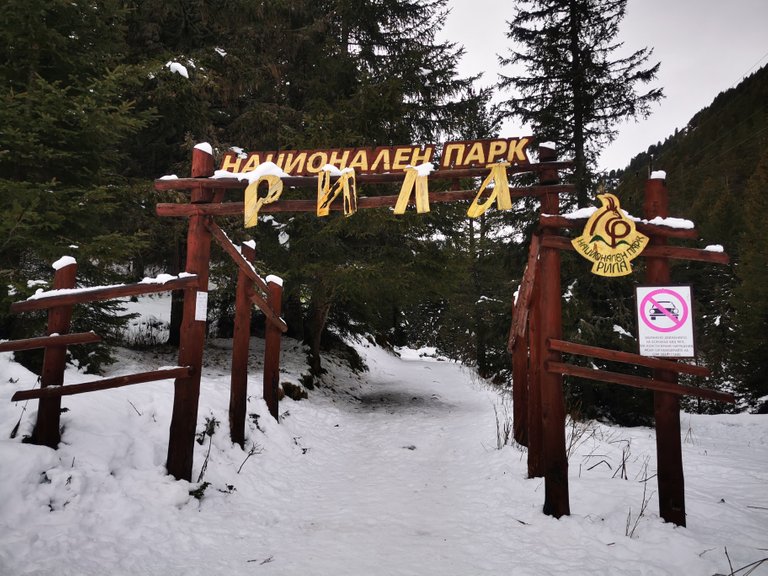 As usual our trip started quite casual. We passed through the regular ski slopes and other normally crowded areas.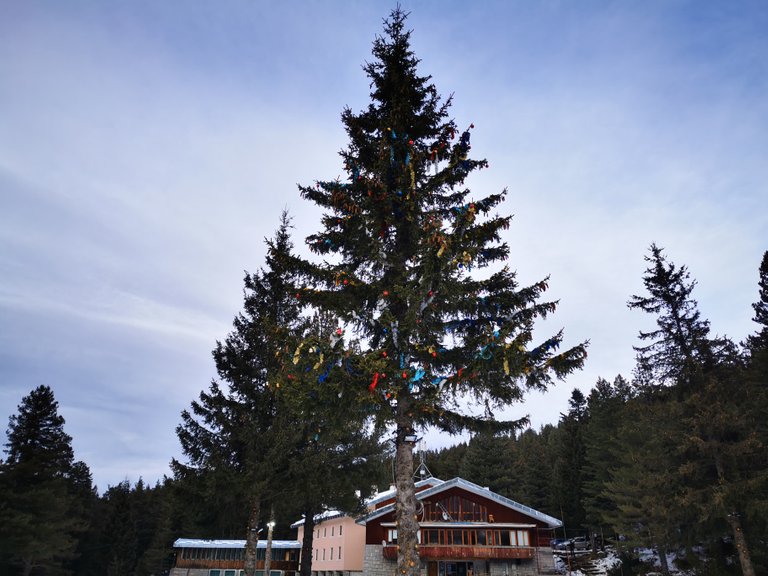 There was a decorated Christmas tree which was nice to see 😁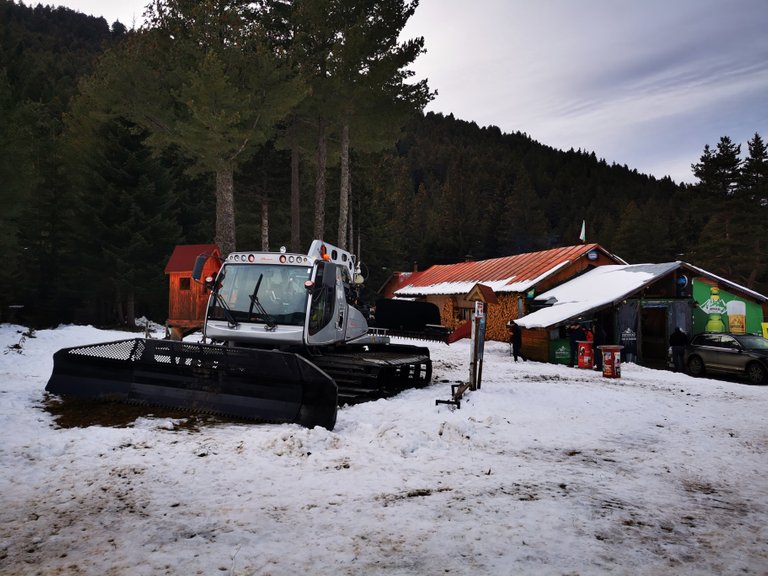 Here we see a snowplow and a tavern helping the place stay more lively.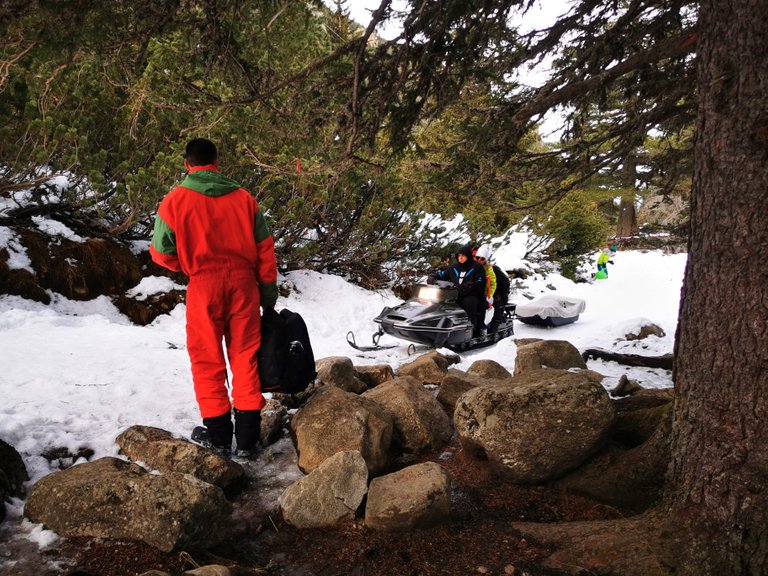 As we were going up the stream and towards the hut of Maliovitza in Rila mountain (yes next to the pathway, there is a river flowing and it is a spectacular view), we were seeing snowmobiles transporting people uphill.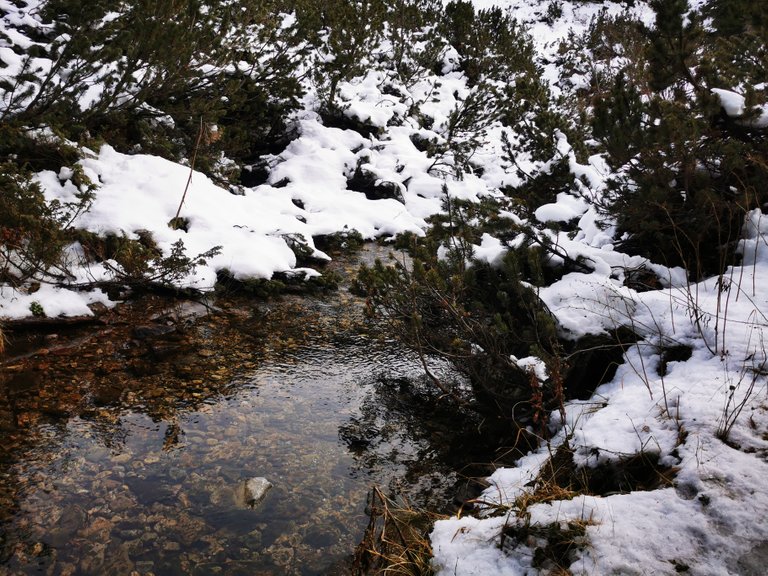 Here is a glimpse of the river. Most of it is now covered with snow or is frozen.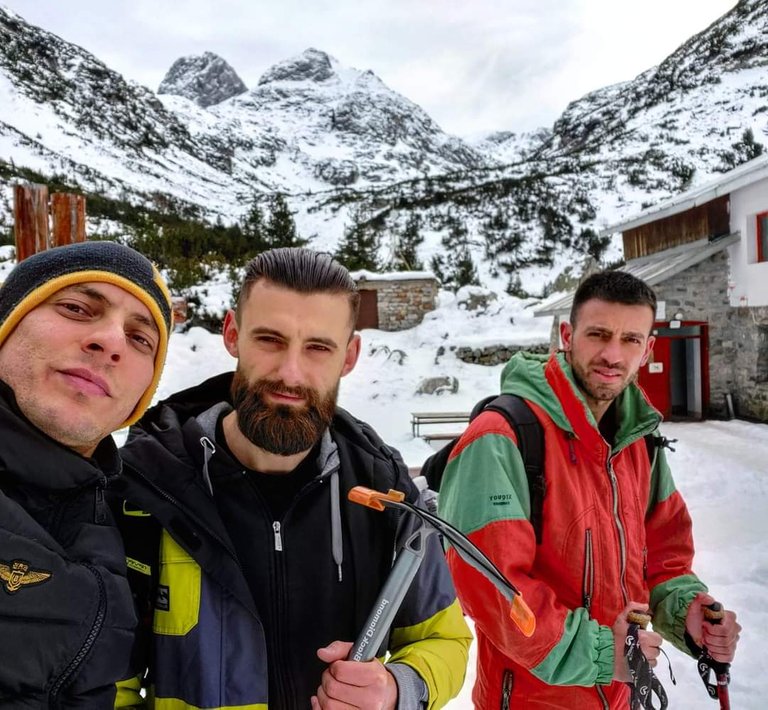 The real hike begins from the hut upwards. This is us, the three musketeers. I also brought an ice-pick just in case we need to climb icy terrains. We all had crampons to be on the safe side.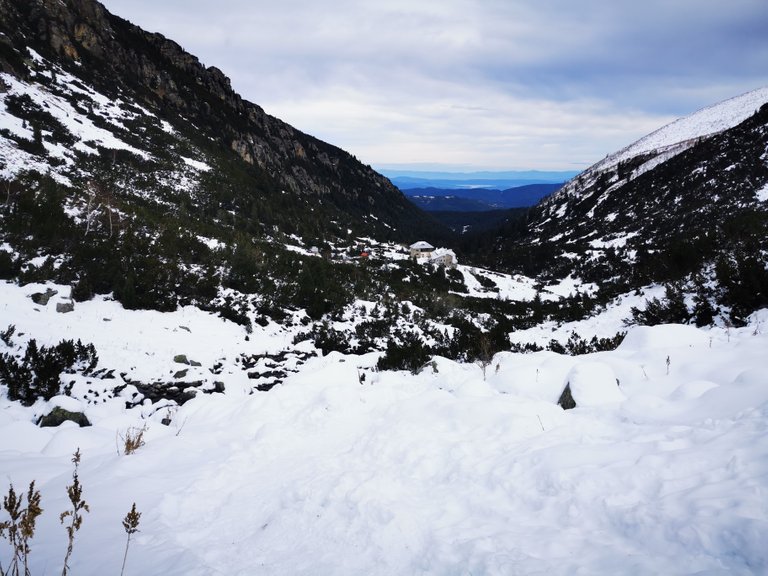 We left the hut behind and headed for the real adventures deep inside the mountain. The weather was really good down towards the hut, but as we were gaining altitude, clouds and fog gathered and the views were quite obstructed.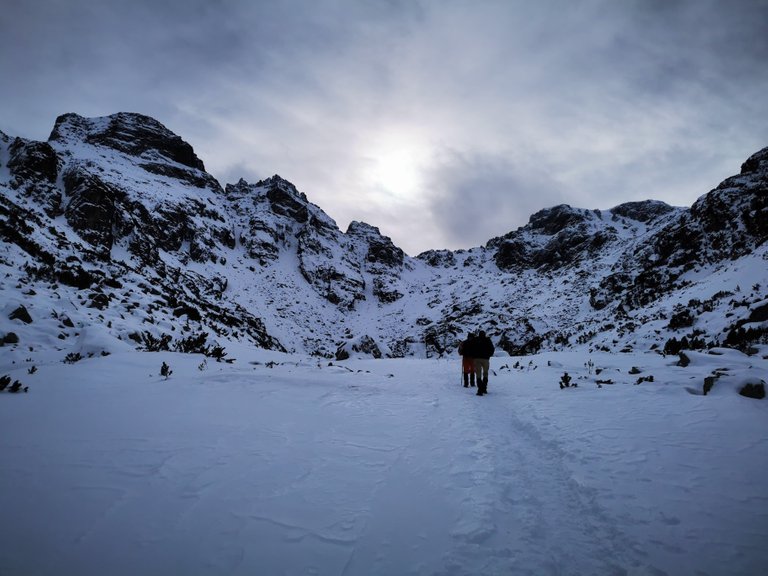 It looks ok, but the wind was blowing and it was especially bad on open surfaces like this one.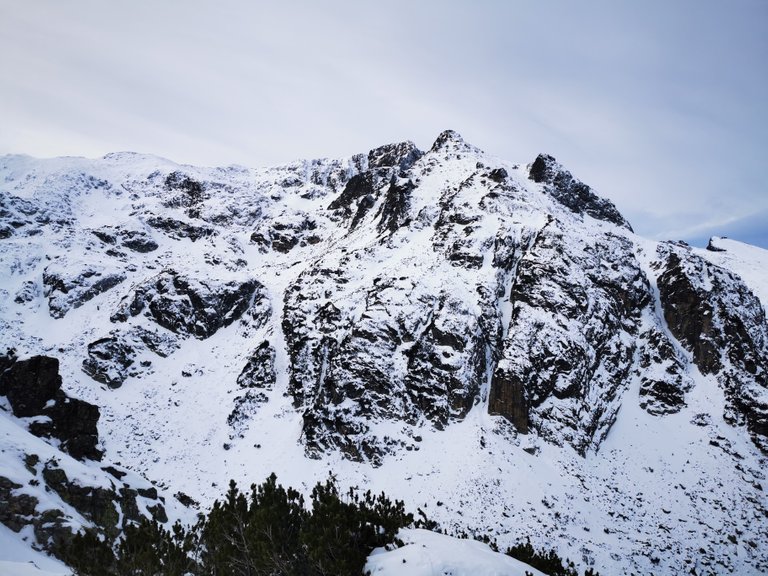 Of course, I took the best possible pictures during the not so clouded moments.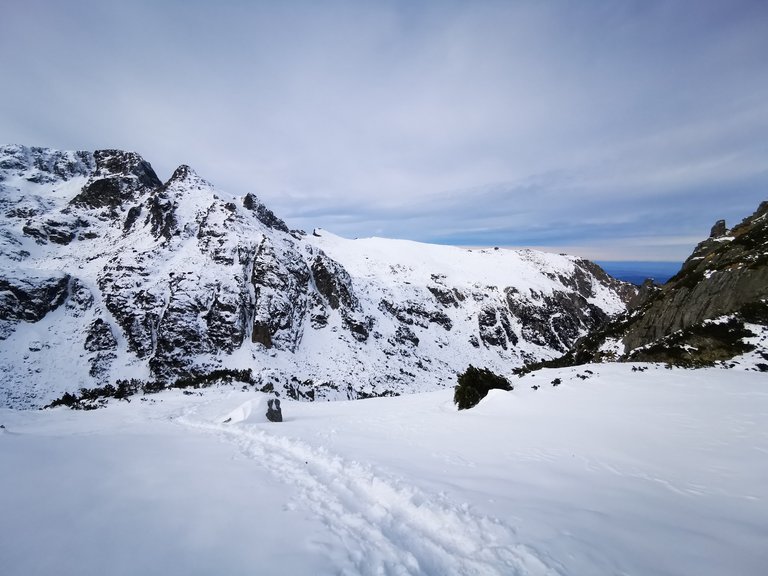 We were now deep inside the mountain.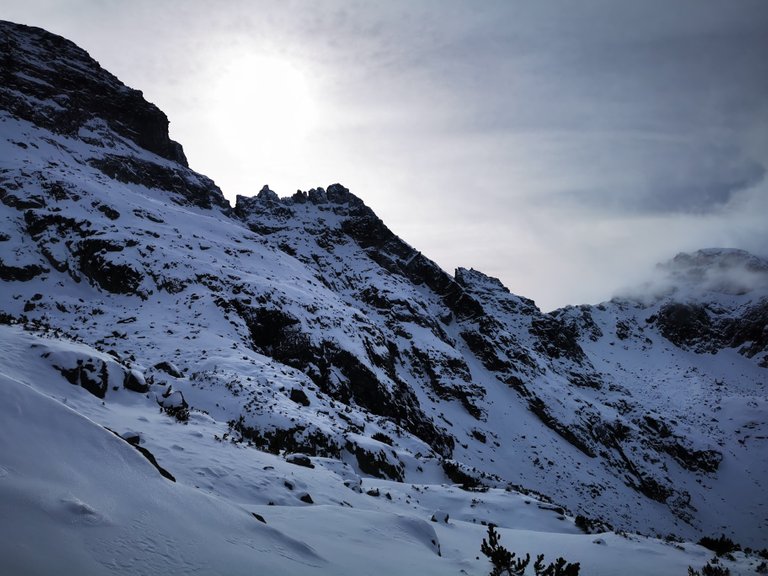 The sun could not break through the vicinities.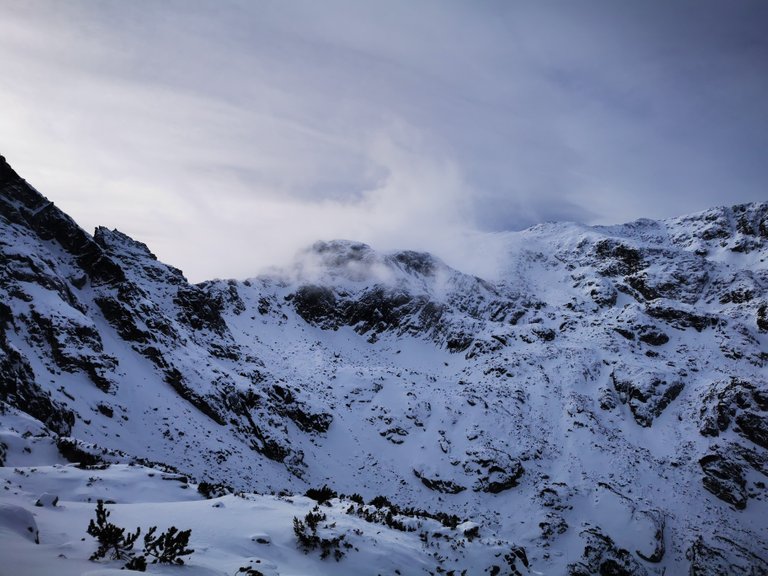 Here we can see the strong wind blowing the clouds. It was more of a vortex as the same clouds were coming back and forth.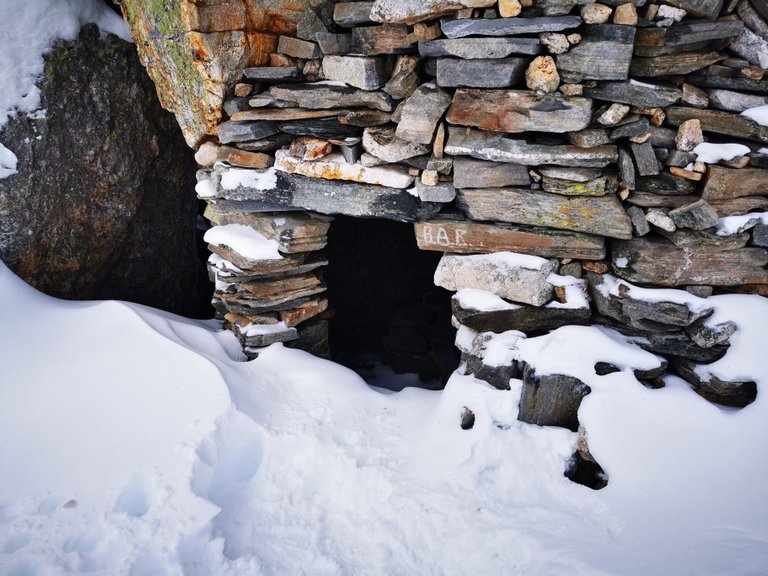 We passed through a bar? Not really. This was a human made deep cave. Its function is to help people escape possible avalanches in the region. If you can run fast enough, you might just survive. Hopefully, there wasn´t bears or other powerful animals inside waiting for us 😆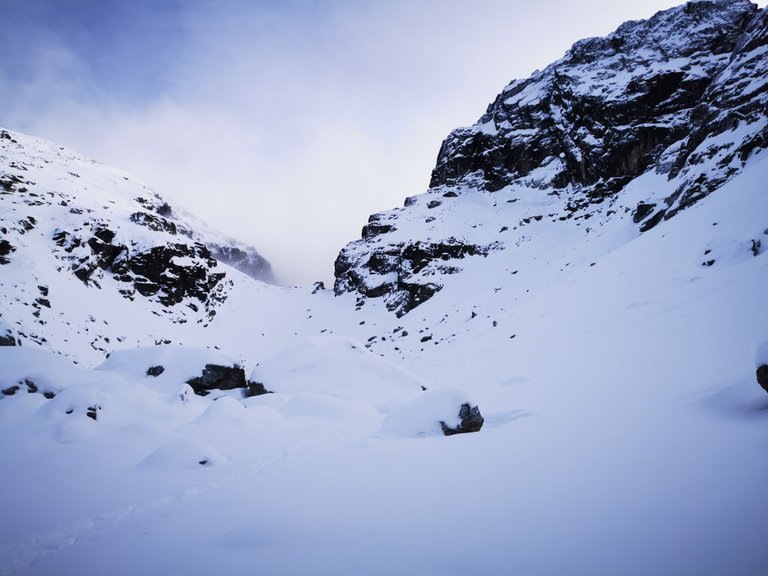 We were inside the nature´s mouth now. Anything foolish could cost us our lives.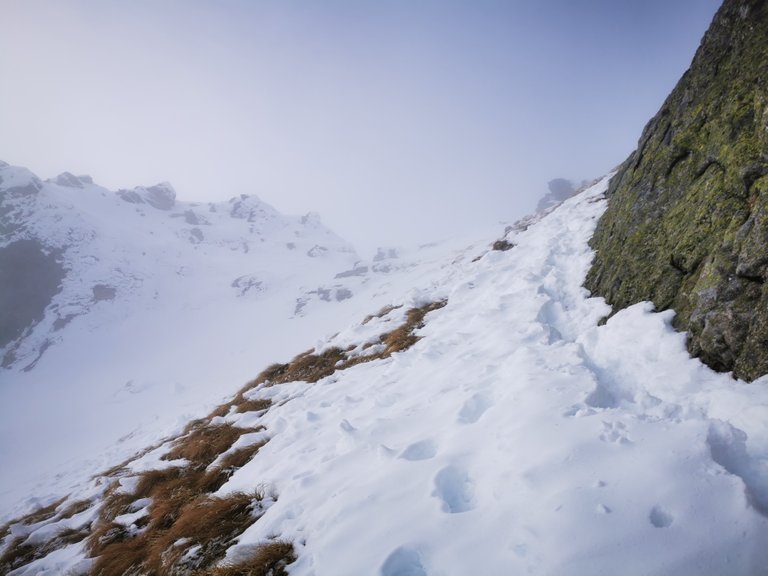 Luckily, some places had traces that we could follow. We did not get backtracked anywhere.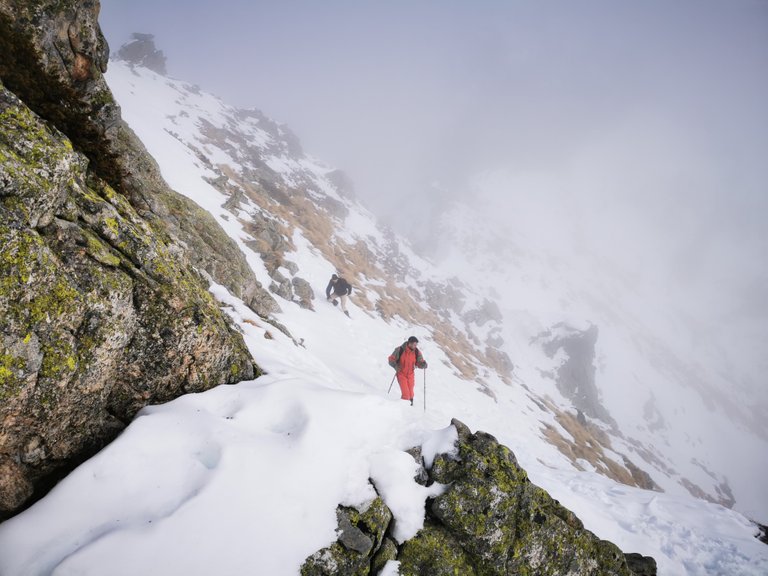 We we not going to give up. We may slip but we always get up and continue to the target and beyond.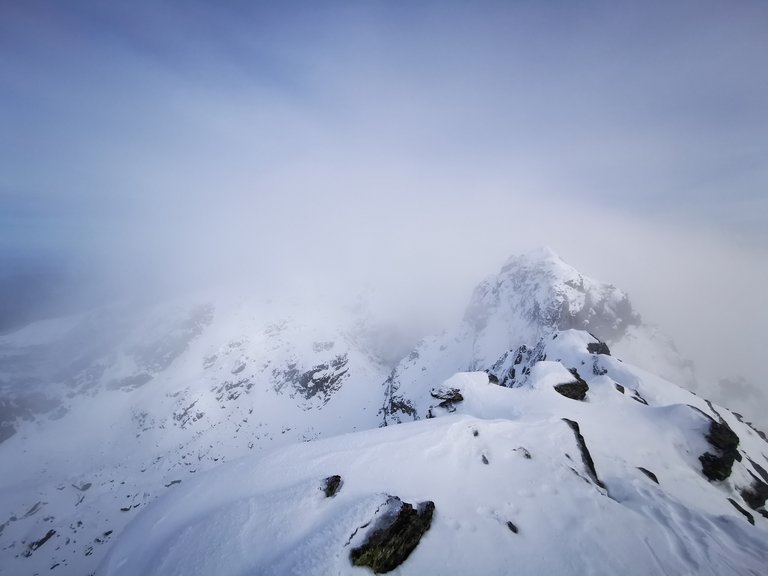 The crude mountain and the thick fog.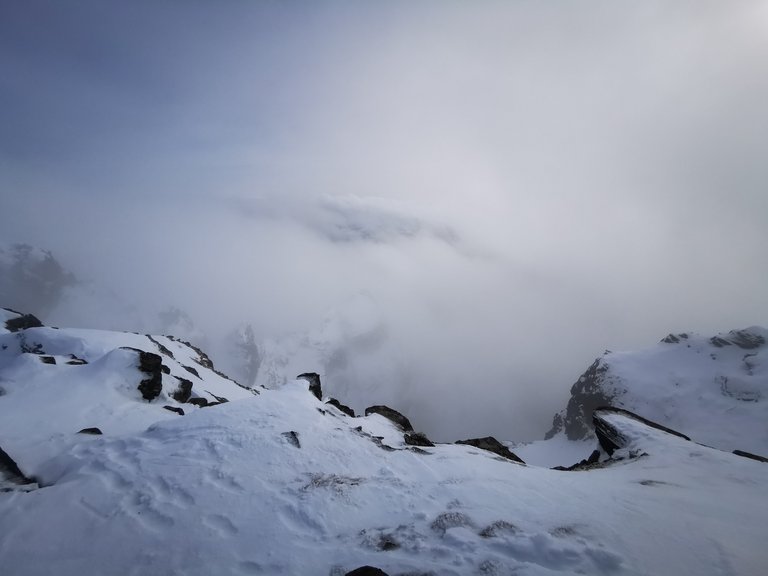 Views from around 2600 meters high.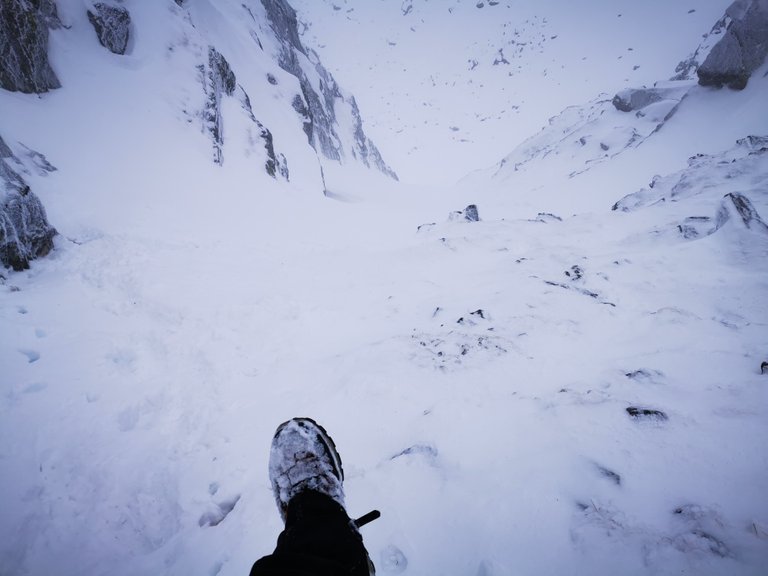 We scrambled all this up. This was maybe the hardest part of our hike. Peak Eagle was now very close.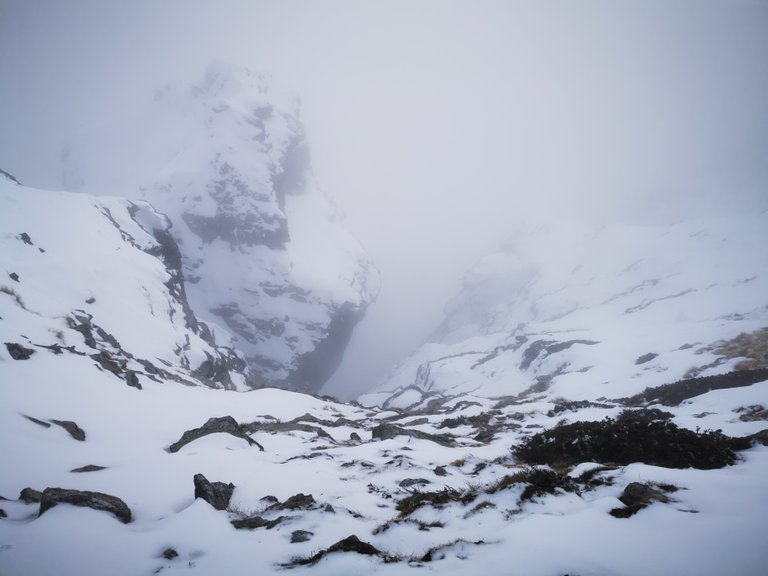 A bit of chasms. Falling there would be the end of us.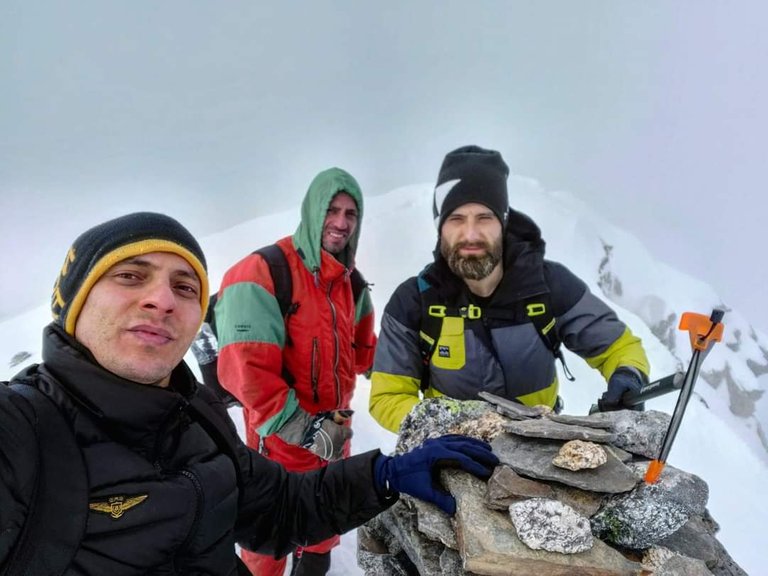 No worries! We made it to the top. This rocky structure was marking Peak Eagle. My beard got frozen and I became Santa Claus 🤣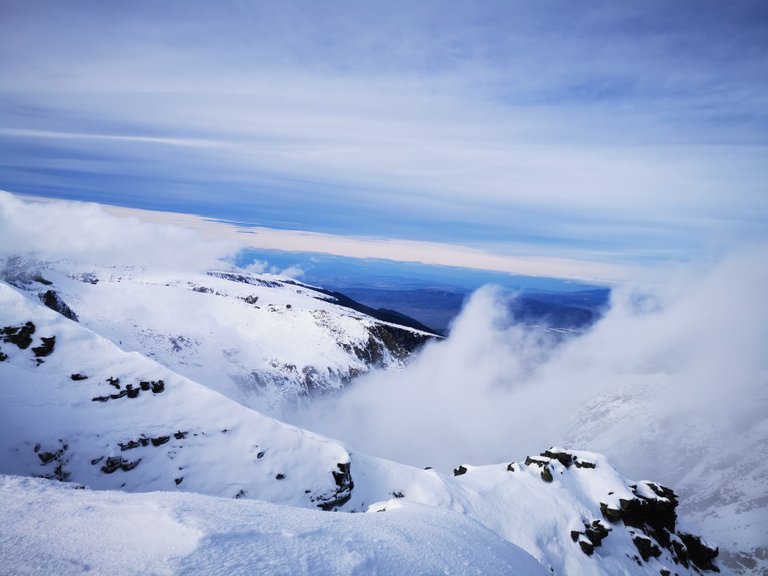 This is maybe one of the best pictures that I could take from the top. The wind was really strong creating whirls and hiding the amazing views of Rila mountain.
Fog and clouds. The sun could not penetrate any of it. I found this pictures a bit mysterious.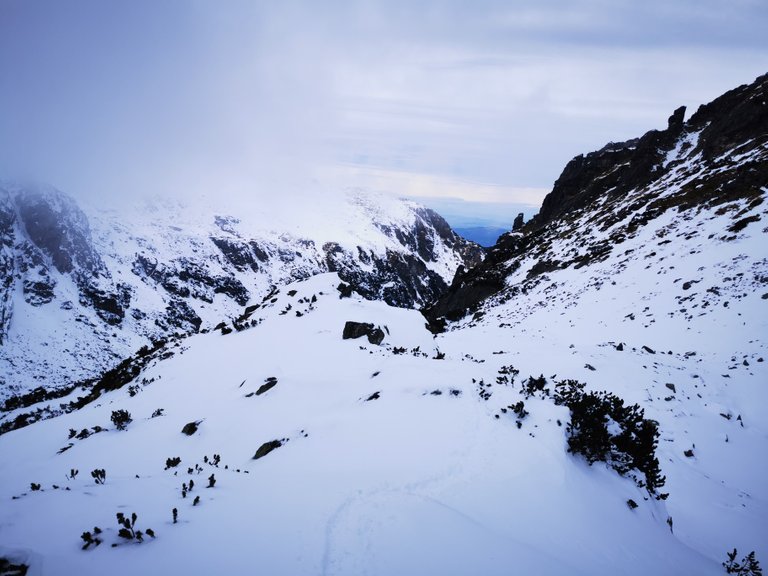 Anyway, time to go back before the sun sets. As you can see, the weather is different down the slope. Much brighter.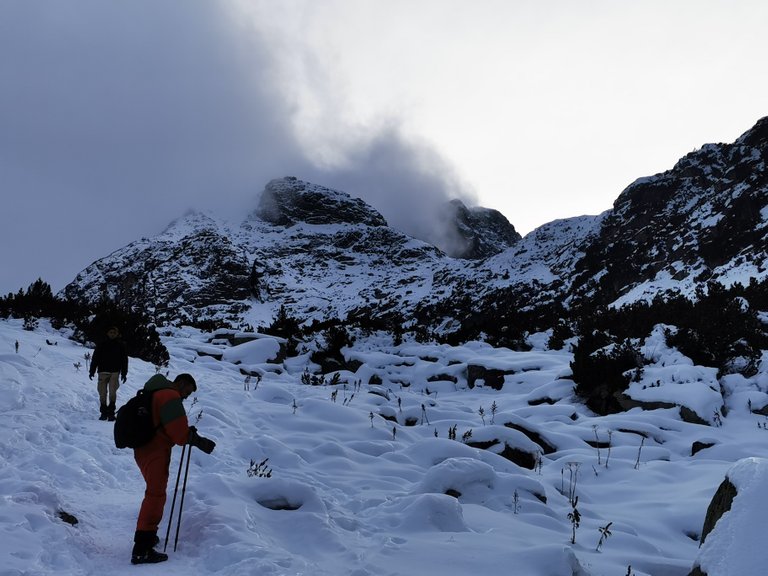 Little by little, we were departing.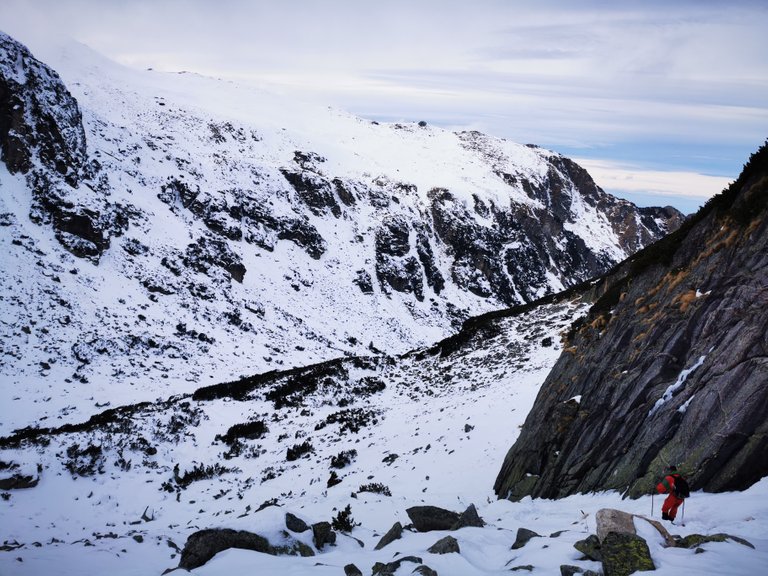 Panoramic view of our descend.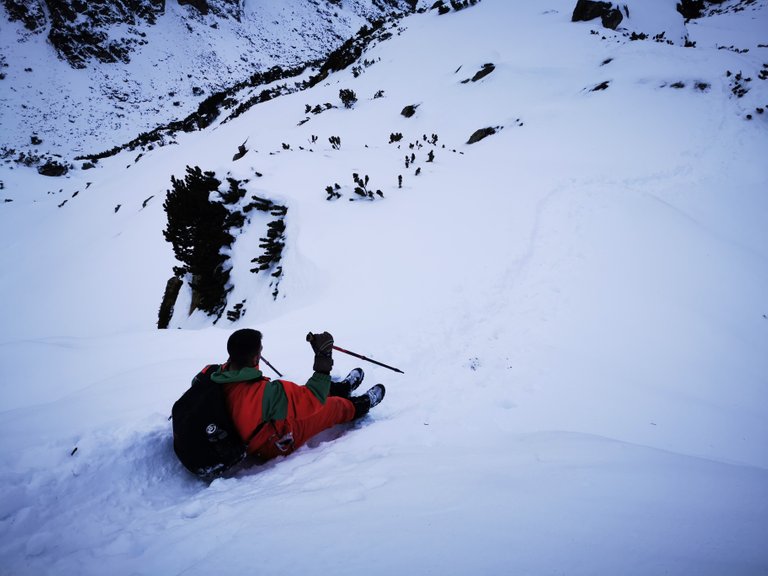 And of course the sweetest part of all. We enjoyed quite a few slopes that were steep enough to let us slide them. Amazing moments!
That was it! I really feel pumped and in a good mood now after this hike.
Thank you very much for visiting my blog.
Happy holidays Hive Family!
---
---

If you decide to support the Bulgarian community growth you can do it by delegating some HP that will be used only for that!
---
---