¡Hola Hivers! Bienvenidos un día más a mi Blog. Deseo que las buenas energías se mantengan siempre con ustedes y que tengan un excelente día. Continuando con la dinámica del #BloggingChallenge, hoy el día 28 corresponde a definir si soy una persona optimista o pesimista 🌈☠️. ¿Y ustedes que creen? ¿Soy optimista? o ¿Pesimista?...
Hi Hivers! Welcome one more day to my Blog. I wish that the good energies are always with you and that you have an excellent day. Continuing with the dynamic of the #BloggingChallenge, today the 28th corresponds to define if I am an optimist or a pessimist 🌈☠️. What do you think? Am I an optimist? or a pessimist?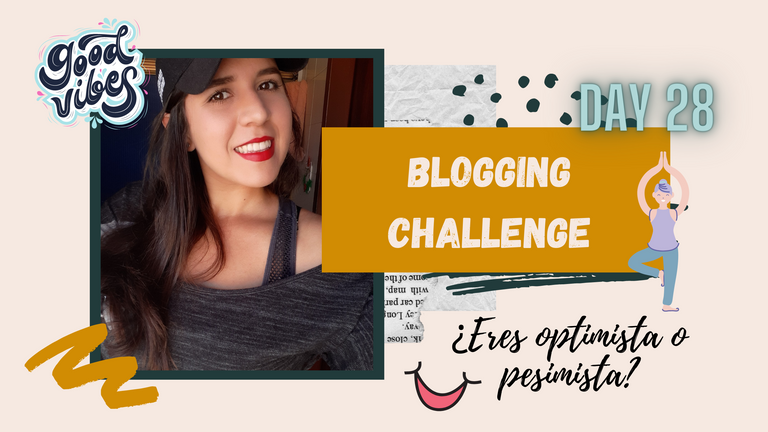 Imagen hecha por mí @keritroberts en Canva | Image made by me in Canva
---

Reto | Challenge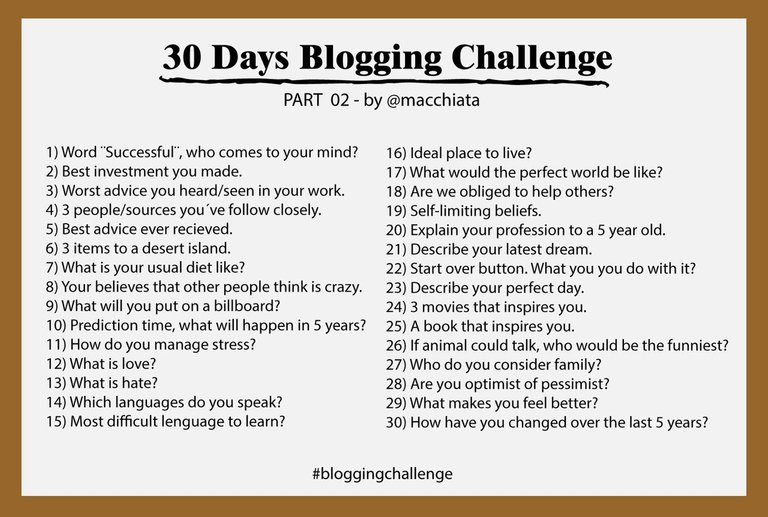 FUENTE | SOURCE

Día 28 | Day 28
Are you optimist of pessimist?🌈☠️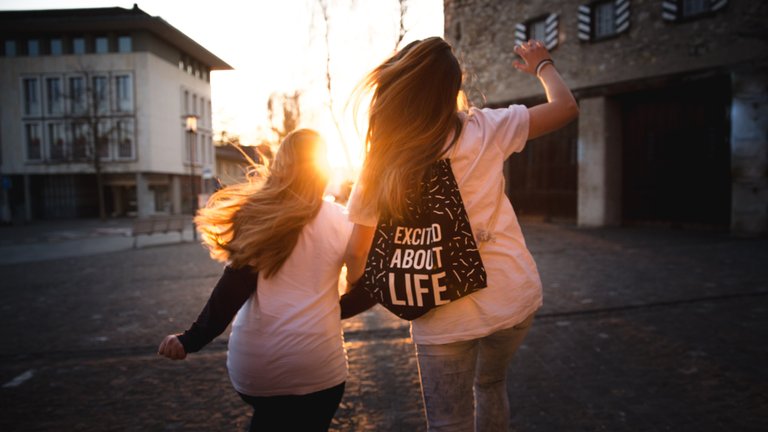 FUENTE | SOURCE
Este como muchos es un tema interesante para mí. Se trata de como afrontamos las adversidades y las situaciones de la vida diaria. Créeme que vivir en un país con tantas limitaciones te puede cambiar, incluso te puede hacer muy optimista o muy pesimista según sea el caso y según sean las experiencias de vida de las personas.
Y las condiciones ambientales, es decir, la sociedad, la economía, la política influyen mucho en la forma en la cual nos comportamos y enfrentamos nuestros problemas. Pero a pesar de los pesares, me considero una persona optimista 💪 sin caer en fantasías, centrada en la realidad, pero con la determinación de hacer cumplir mis objetivos. 🎯
Yo pienso que vivir de esta forma, me hace sentir con la esperanza viva y con los ojos bien puestos en lo que deseo y quiero lograr. Vivir bajo esta premisa me motiva a avanzar y a ser mejor cada día. Recuerda que tu tienes la opción de ver las cosas bajo tu propio lente y tu mismo vas a determinar como te vas a sentir con respecto a eso. Es por eso, que en este vida hay 2 tipos de personas, los que lloran 😭 o los que venden pañuelos 🎁. Tu tienes que decidir de que lado estas.
Es por eso que te recomiendo, que a pesar de tus circunstancias de vida, te mantengas positivo y optimista 💪, porque solo así podrás ver las soluciones a tus problemas con mayor claridad.
This like many is an interesting topic for me. It is about how we face the adversities and situations of daily life. Believe me that living in a country with so many limitations can change you, it can even make you very optimistic or very pessimistic depending on the case and on people's life experiences.
And environmental conditions, that is, society, the economy, politics, have a great influence on the way we behave and face our problems. But despite the heartaches, I consider myself an optimistic person 💪 without falling into fantasies, focused on reality, but with the determination to enforce my goals. 🎯
I think that living in this way, makes me feel with living hope and with my eyes set on what I want and want to achieve. Living under this premise motivates me to move forward and to be better every day. Remember that you have the option to see things through your own lens and you will determine how you feel about that. That's why, in this life there are 2 types of people, those who cry 😭 or those who sell handkerchiefs 🎁. You have to decide which side you're on.
That's why I recommend that, despite your life circumstances, you stay positive and optimistic 💪, because only then can you see the solutions to your problems more clearly.
---

Por último, los invito a sumarse a esta dinámica de 30 días en su SEGUNDA EDICIÓN. Si todavía no han participado por primera vez AQUI pueden encontrar la comunidad y las imágenes para iniciar con el reto. Así que ¡ÁNIMO! te divertirás. Esto ha sido todo por hoy, gracias por quedarte hasta el final Saludos.💛
Finally, I invite you to join this dynamic of 30 days in its SECOND EDITION. If you have not yet participated for the first time HERE you can find the community and the images to start with the challenge. So, cheer up! you'll have fun. That's it for today, thanks for staying till the end Greetings. 💛

📌Separador de texto: cryptocharon 📌Texto traducido en: DeepL

---