"If you could be anywhere right now, where would you be?"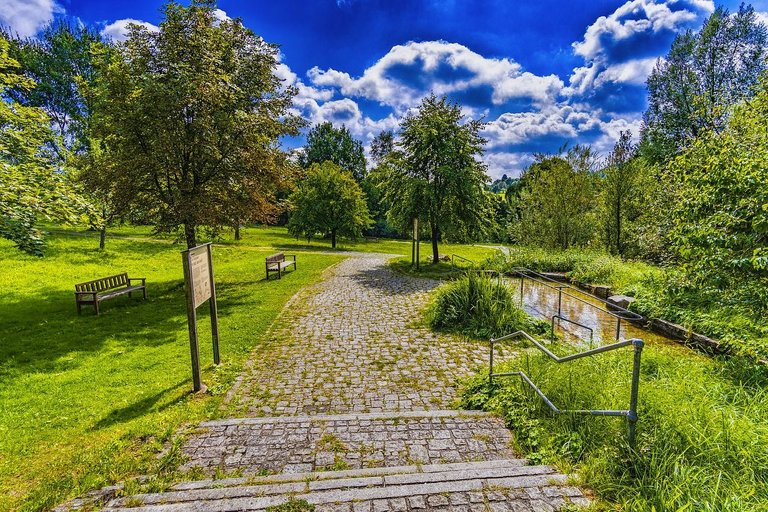 Pixabay
The lack of electricity has a way of making you handicapped because you need power to survive one way or another especially in a region that lacks basic amenities. So right now, I wish I could be somewhere with steady power supply. Somewhere calm with lots of breeze and very relaxing. I like nature a lot and don't mind sitting in a park filled with trees, have a picnic maybe or read a book.
There's so much this kind of calm can do for the mind, especially for an anxious person. It's so cleansing and lifts a certain kind of weight off you. I want that so much right now, just a day even. I don't want to think about anything, just relax my mind, do breathing exercises and take a nap.
ESP
"Si pudieras estar en cualquier lugar ahora mismo, ¿dónde estarías?"
La falta de electricidad tiene una forma de ponerlo en desventaja porque necesita energía para sobrevivir de una forma u otra, especialmente en una región que carece de las comodidades básicas. Así que ahora mismo, desearía poder estar en algún lugar con un suministro de energía constante. Un lugar tranquilo con mucha brisa y muy relajante. Me gusta mucho la naturaleza y no me importa sentarme en un parque lleno de árboles, hacer un picnic o leer un libro.
Este tipo de calma puede hacer mucho por la mente, especialmente por una persona ansiosa. Es muy depurativo y te quita cierto peso de encima. Lo quiero tanto ahora mismo, solo un día. No quiero pensar en nada, solo relajar mi mente, hacer ejercicios de respiración y tomar una siesta.