Yesterday I decided to conduct another experiment. Pause any drinks that contain caffeine. Admittedly, I didn't expect it to be so bad. For background, I'll talk about my caffeine addiction. The last day that I remember when I didn't drink caffeine (tea or coffee) was as a child. Since then, I have been drunk a lot of tea every day. Since my student days, I have started to increase the dose of caffeine I consume during the day. In the first years of my professional activity (about 8 years ago) I drank 6 large cups of coffee a day. After health problems, I was forced to give up so much coffee that I drank. Now my dose is 2 strong cups of coffee a day.
Вчора я вирішив провести ще один експеримент. Зробити паузу у вживанні будь-яких напоїв що містять кофеїн. Признаюсь, я не очікував що буде настільки кепсько. Для передісторії розповім про свою кофеїнову залежність. Останній день, що я пам'ятаю, коли я не вживав кофеїн (чай або каву) був ще в дитинстві. Відтоді, я щоденно пив чай у великій кількості. Із часів студентства я почав нарощувати дозу кофеїну, що я вживаю на протязі доби. В перші роки моєї професійної діяльності (біля 8 років тому) я випивав від 6 великих чашок кави на день. Після проблем із здоров'ям я був змушений відмовитись від такої великої кількості кави, що я вживав. Зараз моя доза - 2 міцні чашки кави на день.
In the morning I did not drink a single sip of coffee or tea. I'm overwhelmed with fatigue. It felt like I had been working all night, in fact, I had a great 8 hours of sleep. Half an hour ago I had a headache. Thinking is slow, there is apathy and depressed mood. It is very difficult to concentrate. I can barely keep from going out and buying myself some coffee. That's how I feel in the morning. I've been writing this article for over 25 minutes, which is much longer than I usually do, and this is just the beginning.
Зранку я не випив ні одного ковтка ні кави ні чаю. Мене переповнює втома. Таке відчуття, що я всю ніч працював, насправді у мене був прекрасний сон тривалістю 8 годин. Півгодини назад з'явився головний біль. Мислення уповільнене, відмічається апатія та пригнічення настрою. Увагу концентрувати дуже складно. Ледве стримуюсь, щоб не вийти і не купити собі кави. Ось як я почуваю себе з ранку. Цю статтю я вже пишу понад 25 хвилин, що вже набагато довше, чим я роблю це зазвичай, а це тільки початок.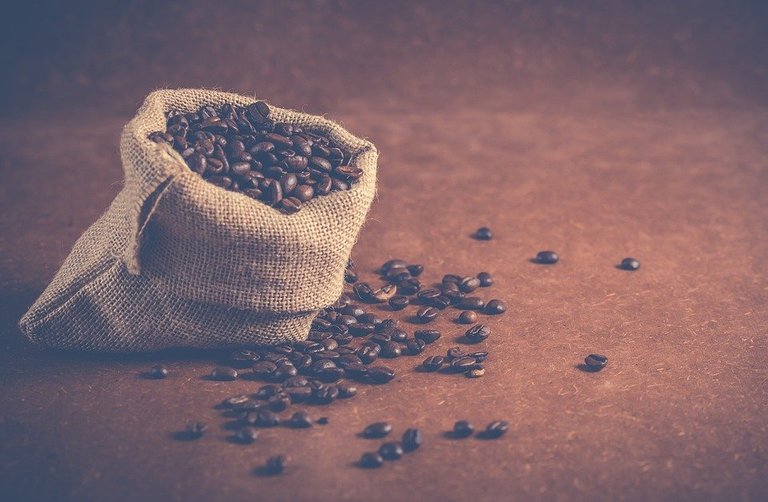 pixabay.com
Why am I doing this? Why don't I go and drink coffee to put everything in its place? First, I am frightened by the idea that I am addicted to caffeine, no matter how useful it is as a nootropic drug. Secondly, with my refusal from coffee I want to reload the receptors that affected by caffeine. So that'll in extreme situations I could always take advantage of the stimulating effect of caffeine. To clear the receptors, I need to refrain from drinking coffee and tea for more than 14 days. I think it will be a much more difficult and interesting test than one day without food. I plan to write my preliminary result after 7 days of abstinence and the final result after 14 days.
Навіщо я це роблю? Чому я не піду і не вип'ю каву, щоб все стало на свої місця? По-перше, мене лякає думка, що я залежний від кофеїну, яким би корисним він не був як ноотропний препарат. По-друге, своїм утриманням від кави я хочу перезавантажити рецептори які стимулює кофеїн. Щоб в екстремальних ситуаціях я завжди міг скористатись стимулюючим ефектом кофеїну. Для очищення рецепторів мені необхідно утримуватись від вживання кави та чаю понад 14 днів. Думаю це буде значно складніше та цікавіше випробування, чим одна доба без їжі на кофеїні. Планую написати свій попередній результат після 7 днів утримання від вживання і кінцевий результат після 14 днів.
How do you feel about coffee and tea? When was the last day you lived without them?
Як ви ставитесь до кави та чаю? Коли ви прожили останній день без них?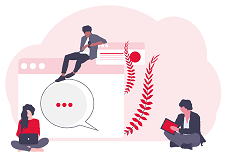 Not got an account yet? Sign up to Hive!

AD
Each next of my referrals receives a X HIVE (X=1$) gift and 1 additional booster pack as soon as the gift sending function is possible. Plus, you and I also get 2 booster packs, under the prerequisites of a referral program. I already have 10 referrals, so in addition to the above, you will receive an additional 1 Epic card (the chance of receiving which, with the booster pack open, is only 4%).

Кожний наступний мій реферал отримує подарунок в розмірі X HIVE (X=1$) та 1 додатковий booster pack, як тільки стане можлива функція відправки подарунків. Плюс, до X HIVE (X=1$)* ви, та я, також отримуємо по 2 booster pack, по попереднім умовам реферальної програми. У мене вже Є 10 рефералів, тому, крім описанного вище, ви отримаєте додаткову 1 Епічну карту (шанс на отримання якої, при відкриті booster pack, всього 4%).
Total: X HIVE=1$, 3 boosters, 1 Epic card.
Ітого: **X HIVE=1$, 3 boosters, 1 Epic card.