Вчора, вперше з адовгий час, на протязы дня я займався тільки важливими і корисними справами. По закінченню свого насиченого дня, як завжди, я зробив короткий аналітичний запис в своєму щоденнику. Основною думкою запису було "мені потрібно більше часу..."
Yesterday, for the first time in a long time, during the day I was engaged only in important and useful things. At the end of my busy day, as always, I made a short analytical entry in my diary. The main idea of the record was "I need more time ..."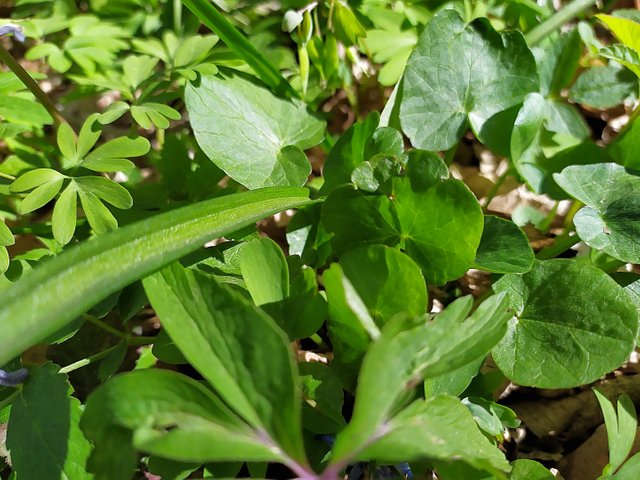 Вже другий день я не можу знайти вільний час на відповіді до коментарів під моїми статтями. Мені дійсно соромно за це. Сьогодні в мене 2 онлайн конференції, мені здається, що це буде прекрасна можливість поєднати дві корисні та важливі справи одночасно. З іншої сторони, доведено, що коли людина займається двома або більше справами одночасно вона значно швидше втомлюється. Наприклад, роблячи 2 справи одночасно, людина втомлюється більше ніж в 2 рази, 3 справи - більше ніж в 3 рази і так далі.
For the second day I can not find free time to respond to comments under my articles. I'm really ashamed of that. Today I have 2 online conferences, I think it will be a great opportunity to combine two useful and important things at once. On the other hand, it has been proven that when a person does two or more things at the same time, she gets tired much faster. For example, doing 2 things at once, a person gets tired more than 2 times, 3 things - more than 3 times and so on.
Декілька тижнів тому я писав, що почав працювати виключно в режимі монозадачності, що дозволило мені відновитись після виснажливого 2019 року (року турнірів, аудіокниг), коли я постійно робив мінімум 2 справи одночасно. Чому я знову наступаю на ті ж граблі? Все через брак часу та суб'єктивне відчуття того, що я маю на це сили. Сьогоднішні 4 години в режимі двозадачності повинні дати остаточну відповідь на питання, чи зможу я періодично практикувати режим багатозадачності, при виконанні декількох корисних справ одночасно.
A few weeks ago I wrote that I started working exclusively in single-task mode, which allowed me to recover after a grueling 2019 (a year of tournaments, audiobooks), when I was constantly doing at least 2 things at once. Why am I stepping on the same rake again? All because of lack of time and subjective feeling that I have the strength to do so. Today's 4 hours in dual-task mode should give the final answer to the question of whether I can periodically practice multitasking, while doing several useful tasks at once.
Признаюсь, дійсно хочеться виконувати заплановані справи значно швидше, так як з кожним днем кількість запланованих корисних справ збільшується. Час же залишається незмінним - біля 16 годин на добу.
I confess, I really want to do the planned things much faster, because the number of planned useful things is increasing every day. The time remains the same - about 16 hours a day.
Весь зміст створено автором за псевдонімом @cranium для однойменного блогу на блокчейні HIVE. Використання будь-яких матеріалів дозволено лише після погодження з автором.
All content was created by the author under the pseudonym @cranium for the blog of the same name on the HIVE blockchain. The use of any materials is allowed only after agreement with the author.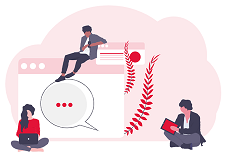 Not got an account yet? Sign up to Hive!

AD
Each next of my referrals receives a X HIVE (X=1$) gift and 1 additional booster pack as soon as the gift sending function is possible. Plus, you and I also get 2 booster packs, under the prerequisites of a referral program. I already have 10 referrals, so in addition to the above, you will receive an additional 1 Epic card (the chance of receiving which, with the booster pack open, is only 4%).

Кожний наступний мій реферал отримує подарунок в розмірі X HIVE (X=1$) та 1 додатковий booster pack, як тільки стане можлива функція відправки подарунків. Плюс, до X HIVE (X=1$)* ви, та я, також отримуємо по 2 booster pack, по попереднім умовам реферальної програми. У мене вже Є 10 рефералів, тому, крім описанного вище, ви отримаєте додаткову 1 Епічну карту (шанс на отримання якої, при відкриті booster pack, всього 4%).
Total: X HIVE=1$, 3 boosters, 1 Epic card.
Ітого: **X HIVE=1$, 3 boosters, 1 Epic card.