You know, I don't like to be photographed,I can't pose for a photo.
But after looking at various beautiful photos on social networks, I want to have such photos in my gallery.
Yesterday, when my husband and I were walking in a beautiful green forest, I saw the leaves of a fern, and decided to take a few photos and torment my husband a little.
I am not the best model , I never like anything, crooked nose, pimple, look in the wrong direction. Well, probably most women are so picky about their photos.
Today I want to share one of these photos, and later I will show you the whole series.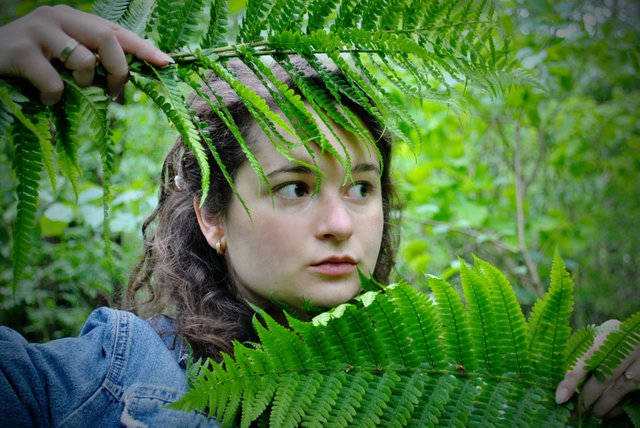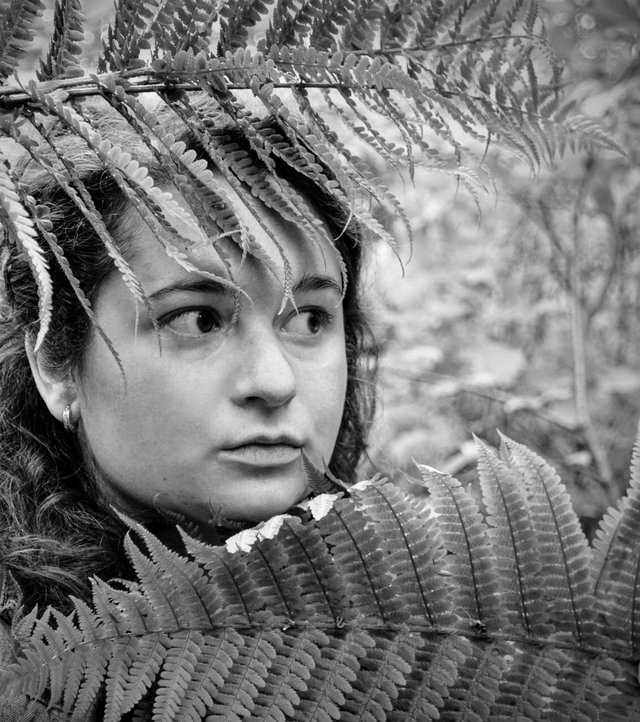 Знаєте, не люблю я фотографуватися, не дуже в мене це виходить.
Але надивившись різних гарних фотографій в соц мережах, і собі в галереї хочеться мати такі фото.
Вчора, коли ми з чоловіком прогулювалися в чудовому зеленому лісі, я побачила листя папороті, і вирішили зробити декілька фото і трішки помучити чоловіка.
Модель я ще та, мені ніколи нічого не подобається, кривенький носик, прищик, погляд в не правильну сторону. Ну напевно більшість жінок такі прискіпливі до своїх фото.
Сьогодні хочу поділитися однієї з цих фото, а згодом покажу Вам всю серію.