" I look out the window sometimes to seek the color of the shadows and the different greens in the trees, but when I get ready to paint I just close my eyes and imagine a scene. "
-Grandma Moses
I have completed my 3 years of living in Ukraine life, sweet, sour, or bitter journey but I survived. Not only I have learned a lot, but also I have grown up and became more mature. I can feel the changes inside me. In my mind, I used to think about how people survive without a family after migration, but now I understood.
Nowadays many relatives text me, I just politely answer them in a formal way. They are just formal people for me, not more than that. They broke the bindings with me a long time ago, I think now, formality left...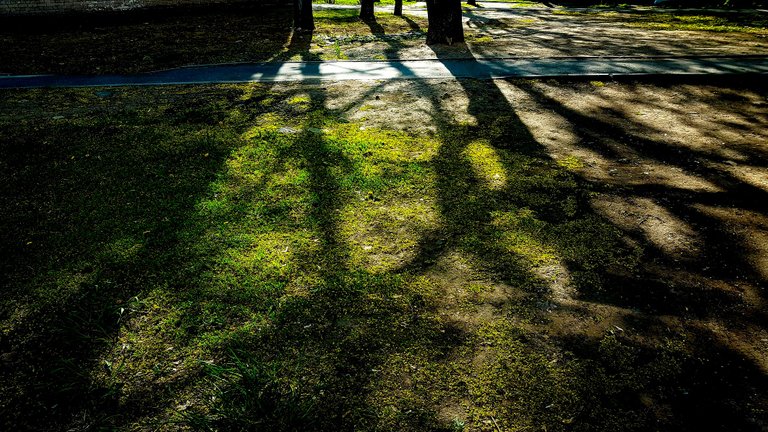 Many people ask me frequently, why Ukraine? Nowadays I feel I don't need to answer. I am going with the flow now, just like a boat is floating on the sea. Well, I am not directionless, I am just silent, doing my own things.
I used to capture a lot of pictures before but after coming here, I started to capture more pictures.
We often search for greens that are rare in urban life. In fact, nowadays, architects provide indoor or interior green spaces just to feel green but to me, it seems artificial. But exactly what we can do...All we can do is just offer some small green spaces for gardening and vegetation.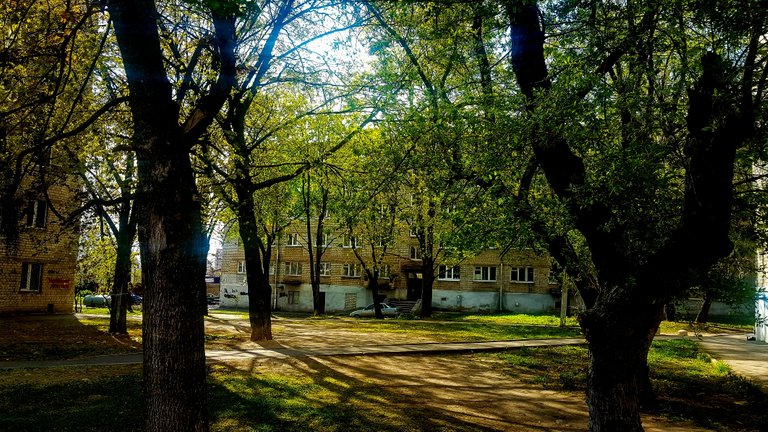 I went out for a walk yesterday, whenever I get a chance, I just go out for a short walk. Spring is going to end here soon and as it was afternoon so there was a little bit of heat in the Sun. Still, everyone is in self-isolation but not nature. Nature is constant and doing her own thing which needs to be done.
After 6 months of gloomy winter, green is back and expressing her true beauty. I felt strange, peaceful, I felt like I am walking into a magical fantasy world where nobody belong, only me and nature...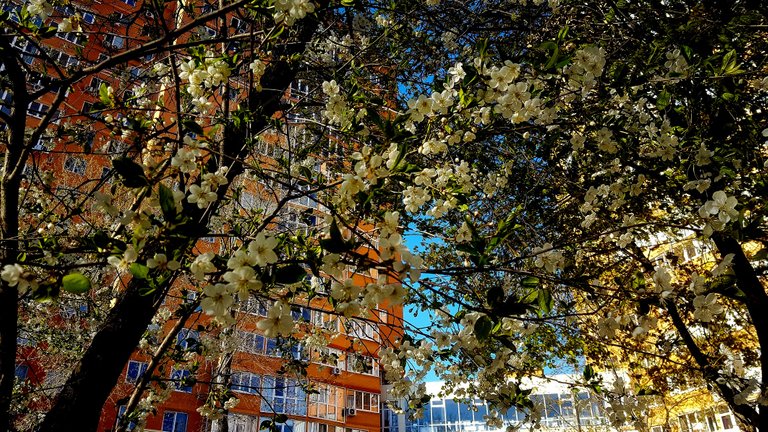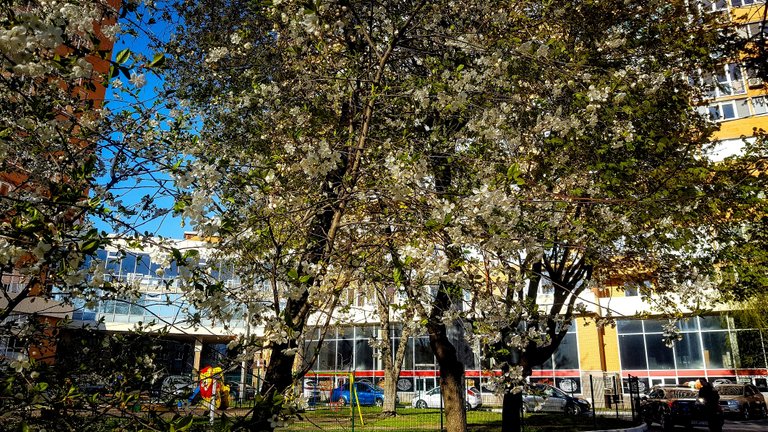 I don't know the name of these flowers, but they were pretty with no fragrance. They don't even care, they were just bloomed and spreading their beauty. Sun was shiny, bright and I was able to see the mesmerizing shadows of woodland. Yes, I call it woodland because due to self-isolation, it looked like woodland.
---

---
The entire beauty of nature made me realize what we were actually missing. We all are busy with our lives so we don't have time for such kind of realization. These flowers bloomed before just like usual but I noticed them yesterday just because I have now enough free time.
I think there was a lack of Balance and sometimes nature does something strange to do balance...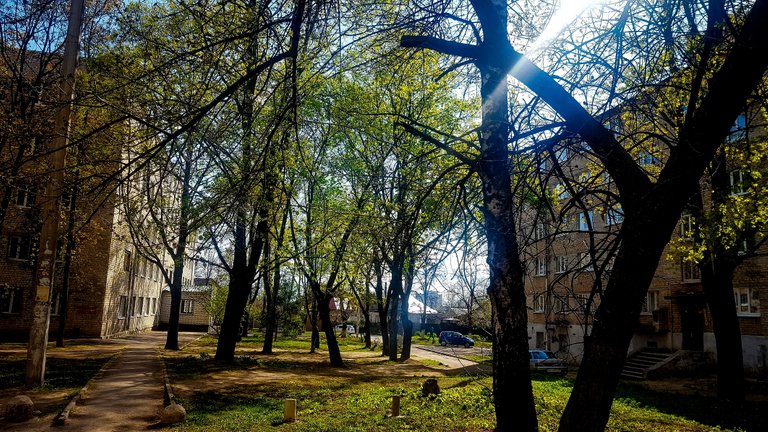 There is no light without shadow, just as there is no happiness without pain. Don't depend too much on anyone in this world because even your own shadow leaves you when you are in darkness. Keep your face always toward the sunshine - and shadows will fall behind you. More than a shadow and less than a soul.

---
Explore Life with Priyan...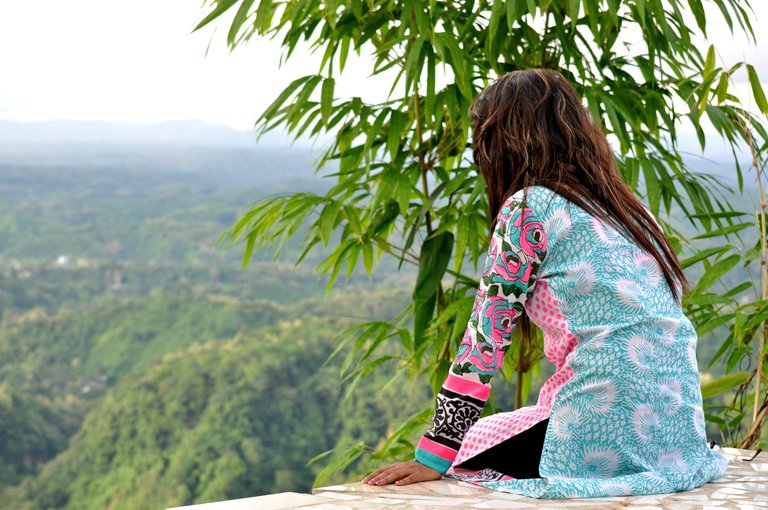 Love
Priyan...
---
"I am @priyanarc.... An architect, a dreamer, and a passionate writer who loves to write about life. I try to present my own perspective and experiences. Please leave your feedback and criticism because it's the only way I can know and reach your mind and thought easily..."
---
Find me on youtube
Don't forget to subscribe to my channel...
You can find me on Twitter
After all I believe in community power , interaction , connection and engagement....
Original post written by @priyanarc
All the pictures used are captured by the author...