---
---
Going to the Central City Park with my grandchildren, I did not count on this wonderful meeting. I do not know what these mushrooms are called. But I know it's time for me to take my basket, staff and my mushroom knife ... and go to the forest.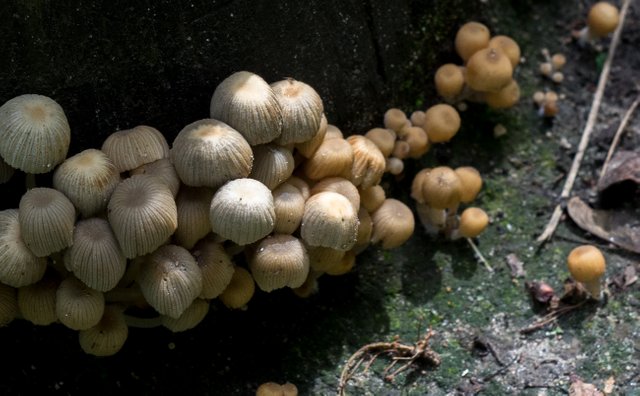 Отправляясь в Центральный городской парк с внучами я совсем не рассчитывал наэту чудесную встречу. Я не знаю, как называются эти грибы. Но я знаю, что мне пора брать свою корзину, посох и мой грибной нож...и отправляться в лес.
---
---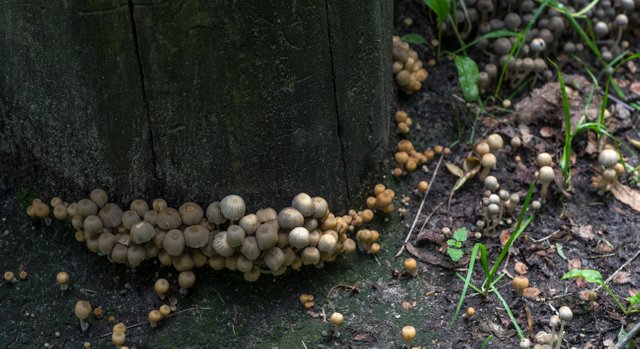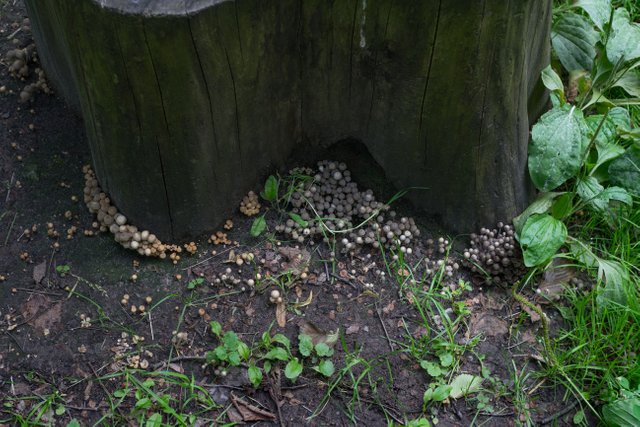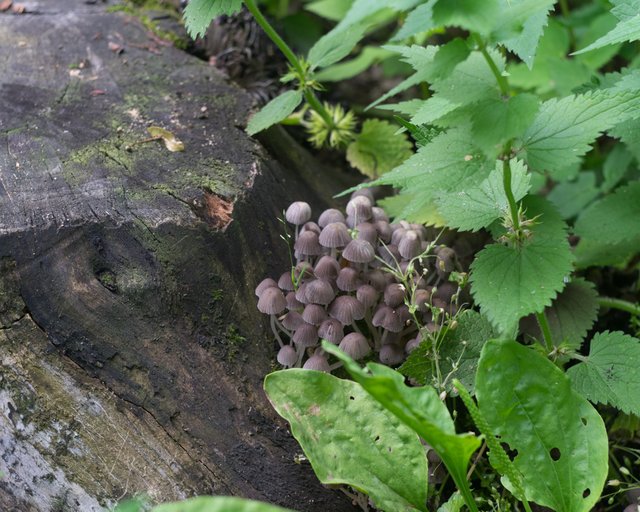 Their main residence is the stump of an old linden tree in a park.
---
Их основная резиденция - это пень старой липы в парке.
---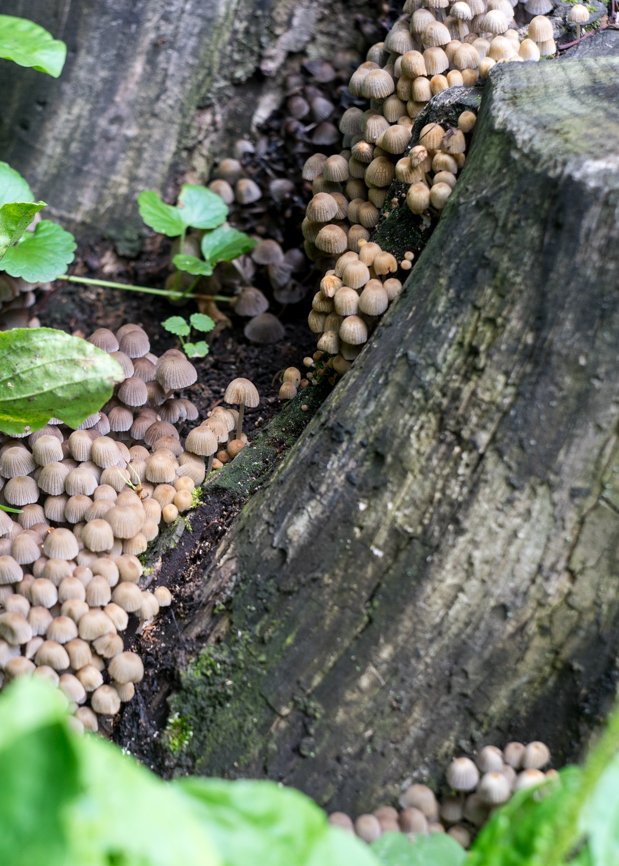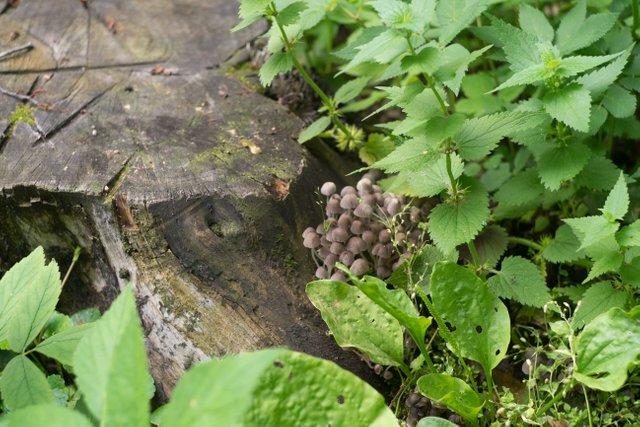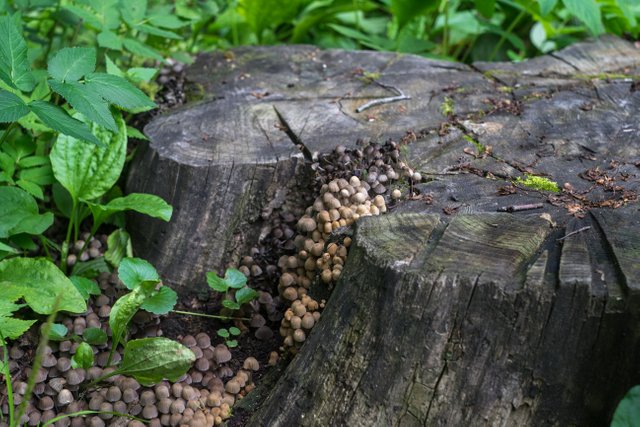 Their army was numerous. They surrounded the castle and began to storm it.
---
Их армия была многочисленной. Они окружили замок и стали брать его штурмом.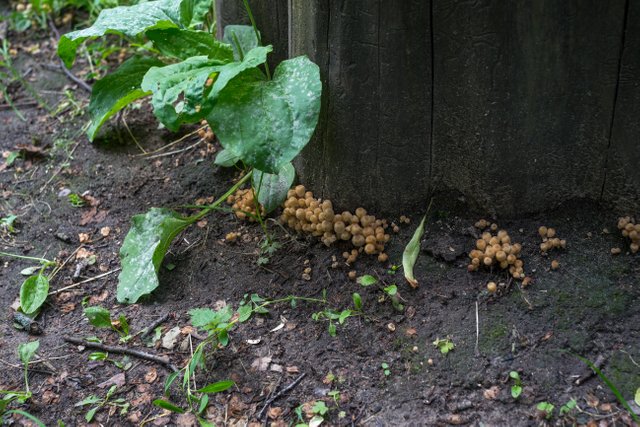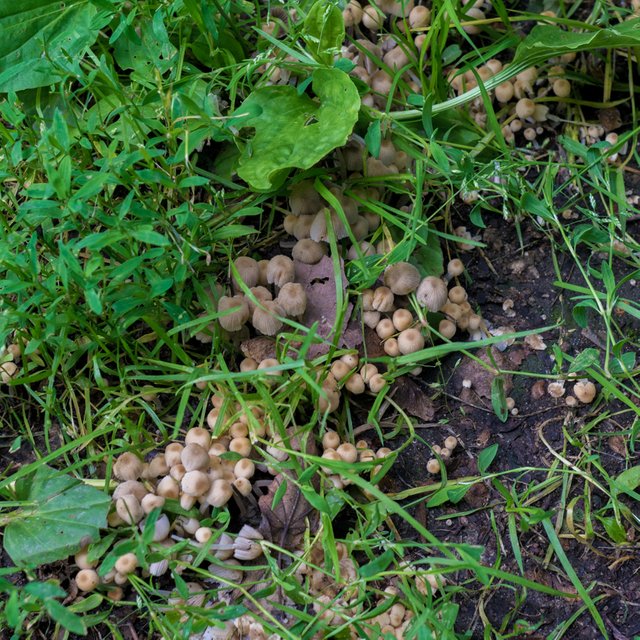 Part of the army was hiding in the grass nearby. They seemed to be waiting for a signal to advance.
I wonder how many mushrooms are growing in the forest right now?
---
Часть войска пряталась в траве неподалёку. Они словно ждали сигнала к наступлению.

Интересно, сколько сейчас грибов в лесу?
FungiFriday fun challenge by @ewkaw








Unless otherwise specified, the text and photos are mine
---
From Russia with Love
---
My last post