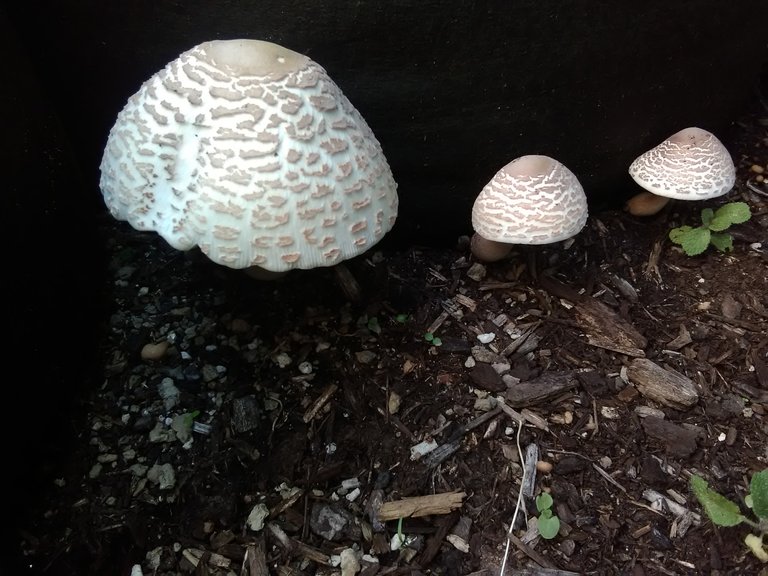 Greetings, fungi lovers! Check out these scaly mushrooms I found at my local aquarium! They remind me of small parasol mushrooms. The sun was so bright and these light colored mushrooms reflected it so well that their stipes are barely visible, making them appear as if they were floating eerily.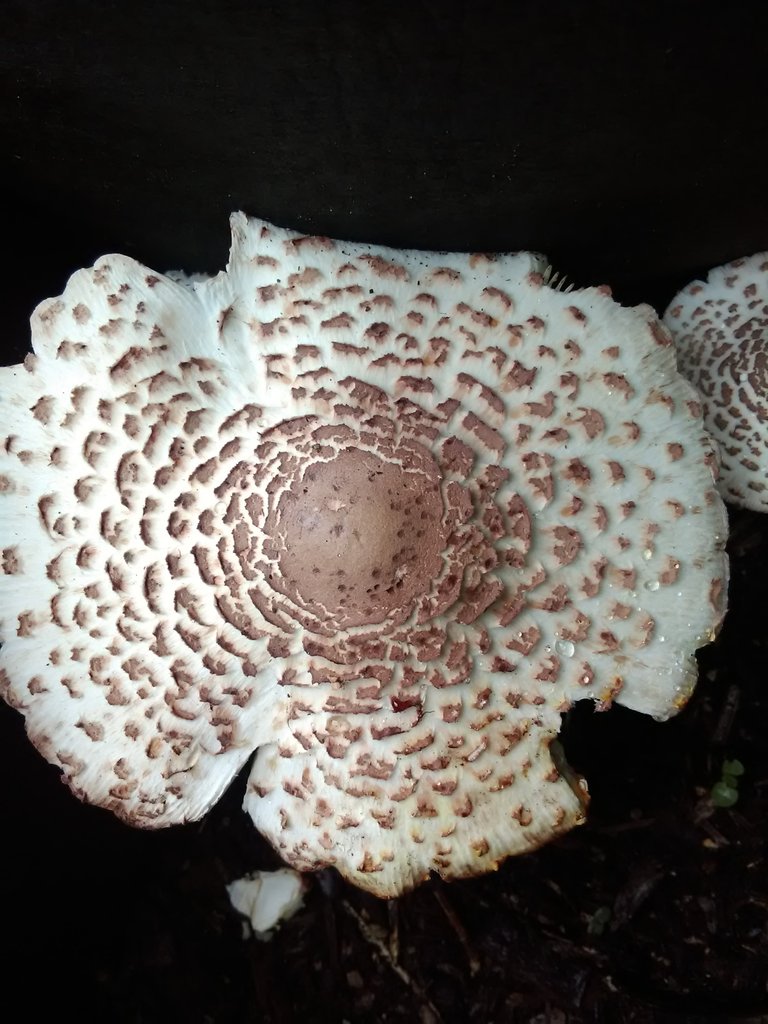 Later, the caps expanded a little bit with the largest one as big as my palm! These were growing out from under some cloth bags being used as planters and in the shade of some grapevines.
These little guys gave me a chance to finally participate in #fungifriday for the first time in a while, so I'm glad I found them. I bet a certain community member knows what species this might be, perhaps even without crucial information such as if it had an annulus or not and what the gills look like.
They are not shown because I couldn't capture them. Sorry!
Looking forward to your comments! Goodbye, for now!