Hola, setero! Terrific connection today doesnt let me upload a lot of pic :/ I really wanted to share some cool stuff, tho last week wasnt too fruitful in terms of fungi (instead of that it was fantastic in terms of insect hunting: we had a lot of rain everyday and the temperature curve went down, due to that I have found some awesome bugs very numb and thus willing to pose).
SO, the mushrooms. Mushrooms didnt kiss me this week a lot.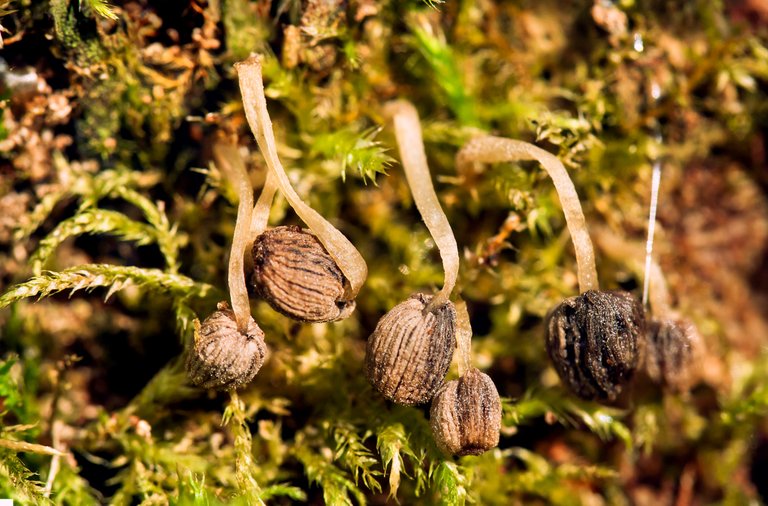 Dont you think this is sort of a tricky Korean noodles with some stuffing? Wrong! These are mushrooms, and most likely inedible. This is how they looked like yesterday. And just two days ago, it was a pretty small stump all dotted with ... oh, why I describe it, you better look at the picture:
Думаете, это корейская лапша с какой-то хитрой начинкой? А вот и нет. Это грибы, и скорее всего несъедобные. Так они выглядели вчера. А буквально два дня назад, это был маленький симпатичный пенек весь усеянный... ой, чего это я описываю. лучше один раз показать: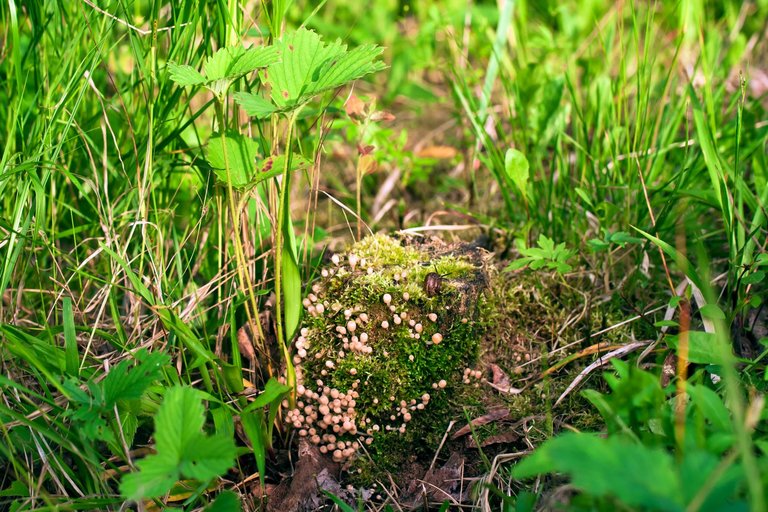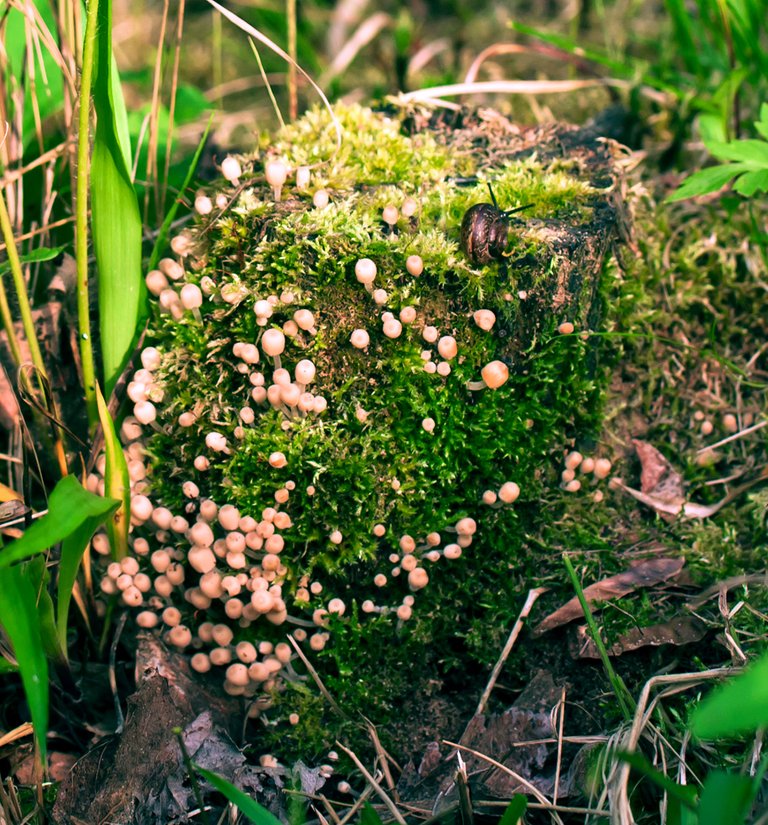 I came across this mossy stump when the sky was gray, and in spite of boring lighting I took photographs -- but considered to come back tomorrow to redo the shoot of this "castle siege by a mushroom army" under a good light. Alas, the household work distracted me. And when another day passed, and I came with a camera (this spot is not far from our site), I discovered that all the mushroom warriors were already dead. The siege turned out more that successful, and thus it could not but go into its opposite: all the warriors lay drunk and morally decomposed. Something tells me these are the relatives (or, at least, spiritual brothers!) to the mushrooms that @bambuka have found recently on a Linden stump.
Когда я наткнулся на пенек небо было серого цвета, я несмотря ни на что сделал фотографии, но рассчитывал переснять эту "штурмующую замок армию" на следующий день при хорошем свете. Увы, работа отвлекла меня. А когда прошел еще один день, и я пришел с камерой (это место находится недалеко от нашего участка), то обнаружил что все грибные воины уже того-с. Штурм увенчался успехом, причем таким полным, что он не мог не перейти в свою противоположность - все перепились и морально разложились. (Чего только не напишешь, пока фотокарточки с трудом проталкиваются в форточку интернета...)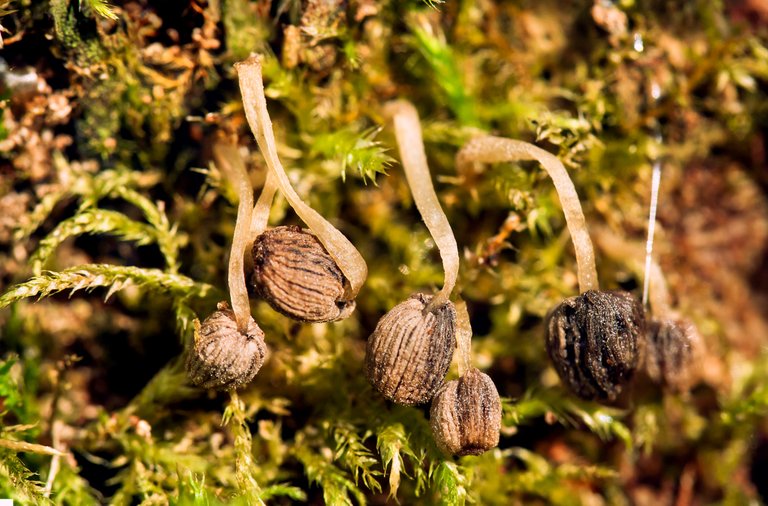 | | | | |
| --- | --- | --- | --- |
| location: | Russian countryside | July 2020 | natural lighting |
| camera/lens: | Canon 350D | Tamron 60mm | raw-conv |
| f 5.6 | t 1/250 | ISO 400 | x2 focus stake |
---
oh, and Happy Fungi Friday to you!
I hope many of you will join, as there are only 2 simple rules:
when Friday comes, share your fungi with us! post your own, original photo/drawing/art/food/anything-at-all of any type of fungi (yes, stolen images will be checked and reported !)
add #fungifriday (not necessarily must be your 1st tag). that's all!