Today is a special mushroom for #FungiFriday by @ewkaw .
Flowers are often used in still lifes, but mushrooms are not so often. Although the mushroom is just as beautiful (seen through the eyes of a mushroom lover).
Today in #FungiFriday there is an autumn mushroom in colors of the autumn palette.
The model was a mushroom that grew in my garden at the end of the summer season. Summer has passed, the paint of October has remained and these are, of course, shades of red.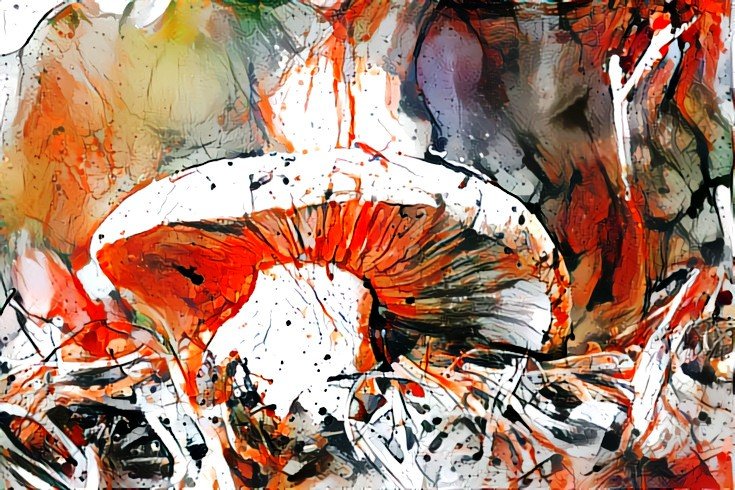 The drawing was obtained using an artificial intelligence program.
Processed sequentially in 3 stages: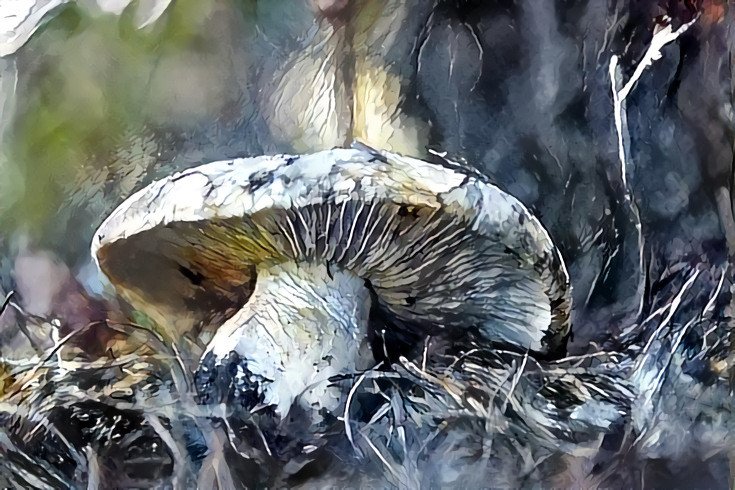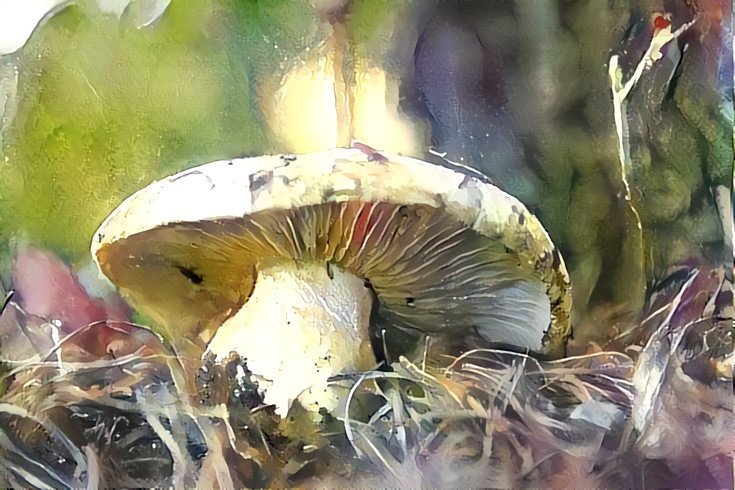 Now let's add some autumn colors: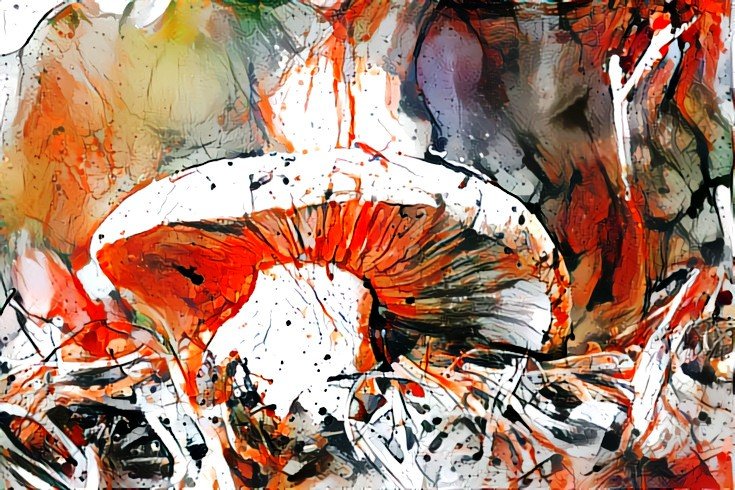 Сегодня особый гриб для грибной пятницы.
Цветы часто используются в натюрмортах, но грибы-не так часто. Хотя гриб такой же красивый (если смотреть глазами любителя грибов).
Модель была грибом, который рос в нашем саду в конце летнего сезона. Лето прошло, краски октября остались, и это, конечно, оттенки красного.
Image processing: https://deepdreamgenerator.com/