[ENG/ESP] Arrêtez Moi is a French film about gender violence and its psychological implications. / Arrêtez Moi es una película francesa que cuenta la violencia de género y sus implicancias psicológicas. [REVIEW/RESEÑA].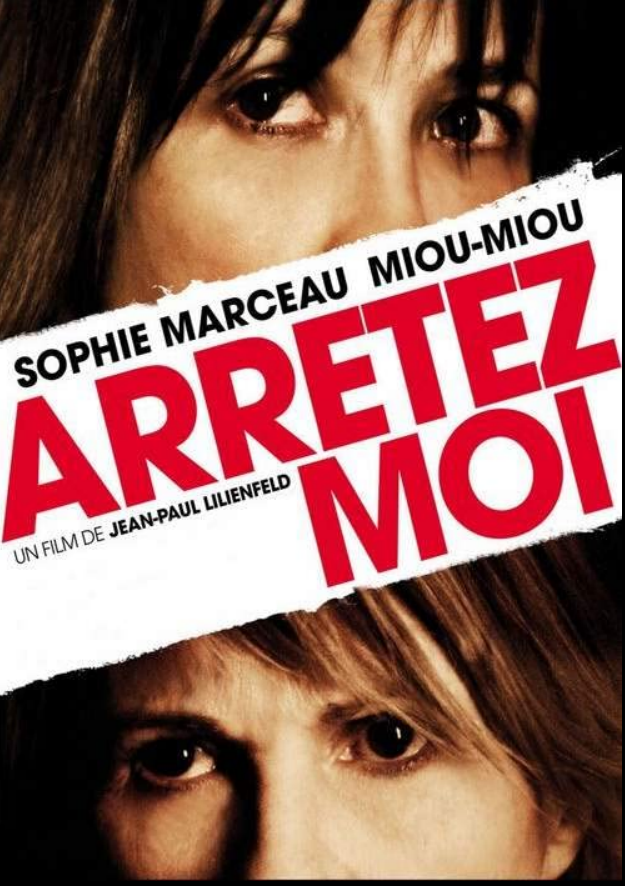 Source/Fuente: IMDB.
Arrêtez-moi is a film that tells in a rather crude but realistic way about gender violence, a very current topic these days.
The film is already a few years old, it is from 2012, and was directed by Jean-Paul Lilienfeld, a French production by all accounts.
The central plot, with very few modifications, is based on the novel Les Lois de la Gravité by Jean Teulé published in 2003.

Arrêtez-moi es una película que cuenta de una manera bastante cruda pero realística la violencia de género, un tema tan actual en estos días.
La película ya tiene algunos años, es del 2012, y fue dirigida por Jean-Paul Lilienfeld, una producción francesa a todos los efectos.
El argumento central, con muy pocas modificaciones, está basado en la novela Les Lois de la Gravité de Jean Teulé publicada en el año 2003.

The whole plot revolves around gender violence and its sometimes unpredictable consequences.
The reaction of those who suffer the abuse and the natural consequence of their actions.

Toda la trama gira alrededor de la violencia de género y sus consecuencias, a veces imprevedibles.
La reacción de quien sufre los maltratos y la natural consecuencia de sus actos.

The film begins when a woman (Sophie Marceau), who is never mentioned by name, enters a police station at night (this aspect of the beginning is very subjective, as if the darkness of the night enveloped the character) to plead guilty to a murder that has apparently been filed by the police as a domestic accident.
In reality, the woman declares that her husband did not fall, but that she pushed him off the balcony, tired of the abuse she was receiving, in a climate of repeated domestic violence and harassment.
Inspector Pontoise, a woman like her (played in the fiction by Miou-Miou) recommends her to forget and return to the house after listening to the woman's story and understanding the reasons for her action. A kind of camaraderie and understanding is established between the two women.
On the side of the presumed murderer, her desire to atone for her guilt at all costs. On the side of the commissioner, accustomed to hearing daily stories of abused women, a kind of commiseration and little desire to reactivate a file that has already been archived.
The best part of the film is the time remaining before the statute of limitations expires. That is why the woman went to the police station that night to atone for her guilt. Because the statute of limitations expires at exactly midnight. And she does not want to subscribe to the penalty. She considers herself guilty. And the sheriff does everything possible to make the time pass and the midnight deadline expires.
In the midst of a constant clash of opinions and ways of understanding life and recognizing guilt, a complicity and solidarity arises between the two women that allows the inspector, once released, to offer her a last chance. Covering the legal aspects.
In this way, they establish a sort of intermediate solution: a handwritten confession can be written and the date of the previous day can be put on it, motivating everything with the impossibility of using the computer, which the lieutenant had effectively left out of use so as not to take her statement.
The woman accepted and was finally able to leave calmly for prison, fulfilling the sense of justice that had moved her.
Her conscience had prevailed over the extenuating circumstances and she had made the decision she considered just.

La película inicia cuando una mujer (Sophie Marceau) la cuál nunca es mencionada con su nombre,entra en una comisaría por la noche (muy subjetivo este aspecto del comienzo, como si las tinieblas de la noche envolvieran el personaje) para declararse culpable de un homicidio que, aparentemente ha sido archivado por la policía como un accidente doméstico.
En realidad la mujer declara que el marido no se cayó sino que ella lo empujó por el balcón cansada de los malos tratos que recibía, en un clima de reiterada violencia doméstica y acoso.
El inspector Pontoise, mujer como ella (interpretada en la ficción por Miou-Miou) le recomienda de olvidar y volver a la casa después de escuchar el relato de la mujer y entender las razones de su acción. Entre ambas mujeres se instaura una especie de camadería y comprensión.
Por el lado de la presunta homicida su deseo a toda costa de expiar su culpa. Por el lado del comisario habituado a escuchar diariamente historias de mujeres maltratadas una especie de conmiseración y pocas ganas de volver a activar un expediente ya archivado.
Lo mejor del film está en el tiempo que falta para que prescriba la pena. Por ese motivo la mujer fue esa noche al comisariado para expiar su culpa. Porque exactamente a medianoche vence el plazo de la prescripción. Y ella no quiere substaerse a la pena. Se considera culpable. Y el comisario hace todo lo posible para que el tiempo pase y el término de la medianoche venza.
En medio de un constante contraponerse de opiniones y modos de entender la vida y reconocer una culpa, surge una complicidad y solidaridad entre las dos mujeres que permite al inspector, una vez liberada, ofrecerle una última oportunidad. Cubriendo los aspectos legales.
De esa manera instauran una especie de solución intermedia: se puede escribir una confesión manuscrita y poner la fecha del día anterior motivando todo con la imposibilidad de usar la computadora, que el teniente efectivamente había dejado fuera de uso para no tomarle la declaración.
La mujer acepta y por fin puede partir tranquilamente hacia la prisión, cumpliendo el sentido de justicia que la había conmovido.
Su conciencia había prevalecido sobre las circunstancias atenuantes y había tomado la decisión que consideraba justa.

Sophie Marceau as La coupable
Miou-Miou as Pontoise
Marc Barbé as Jimmy
Yann Ebonge as Joliveau
Valérie Bodson as Madeleine
Julie Maes as Brigitte
Arthur Buyssens as Cédric (17 ans)
Vadim Goudsmits as Cédric (7 ans)
Thomas Coumans as Pontoise's friend
Eric Godon as The guardian

The face-to-face interrogation between the inspector and the guilty party begins at nine o'clock in the evening. At twelve o'clock, ten years will have passed and the statute of limitations will have expired.
Why does the culprit want to atone at all costs and the police do not want to arrest her?
In a real psychological battle, with long silences, the darkness of the night as a frame for the drama, the plot of a good film slowly unfolds, where many conclusions are left to the viewer.
The limit between what is fair and what is not. To what extent a woman on the edge of paroxysm must endure humiliation, violence and harassment without finding a solution to the problem from a legal point of view.
Can an extemporaneous reaction that causes the death of the other character in the drama be penalized with the same severity as a common homicide?
The best thing about the film is that it does not provide a comfortable answer. Each character has his or her reasons and conscience to find a solution. And so does the viewer.

El interrogatorio cara a cara entre el inspector y la culpable comienza a las nueve de la noche. A las doce en punto, habrán transcurrido diez años y el delito habrá prescrito.
Por qué motivo la culpable quiere expiar la pena a todo costo y la policía no quiere detenerla?
En una verdadera batalla psicológica, con largos silencios, las tinieblas de la noche cono marco del drama se va desarrolando muy lentamente la trama de una buena película donde muchas conclusiones quedar a cargo del espectador.
El límite entre lo que es justo y lo que no lo es. Hasta que punto una mujer al límite del paroxismo debe soportar humillaciones, violencias y acoso sin encontrarle desde el punto de vista legal una solución al poblema.
Puede una reacción extemporánea que causa la muerte del otro personaje del drama ser penalizada con la misma severidad de un homicidio común?
Lo mejor de la película es que no brinda una respuesta cómoda. Cada personaje tiene sus razones y su conciencia para encontrar una solución. Y el espectador también
Trailer.
Source/Fuente: Les Cinémas Pathé Gaumon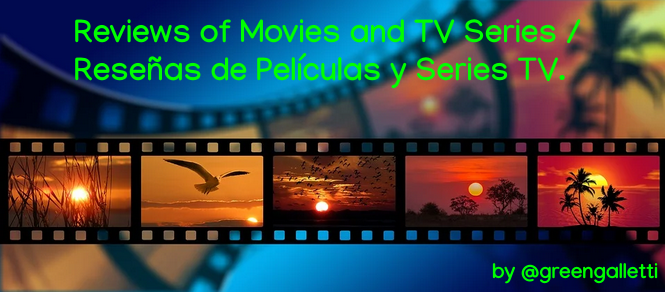 ---
---