Hello, humans! I recently saw this film and finally dared to write about it. All good, it's called, all good. Usually that's what one says when nothing is fine and we need it to be, and Janne, our protagonist, needs more than ever for everything to be fine again.
For a German film, I feel that it lacks intensity, but that doesn't mean that it isn't intense at all. More than once I found myself gritting my teeth to put up with what I was seeing, because it wasn't easy at all. Represented in everyday events, with a time line by days and weeks of difference we have Janne, a woman who was raped and tries to continue with her life in a normal way.

¡Hola, humanos! Hace poco vi esta película y finalmente me atreví a escribir sobre ella. Todo bien, se llama, todo está bien. Normalmente eso es lo que uno dice cuando nada está bien y necesitamos que lo esté, y Janne, nuestra protagonista, necesita más que nunca que todo esté bien de nuevo.
Para ser una película alemana, siento que le falto intensidad, pero eso no quiere decir que no sea intensa en absoluto. Más de una vez me vi apretando los dientes para aguantar lo que estaba viendo, porque no era para nada fácil. Representada en eventos cotidianos, con una linea de tiempo por días y semanas de diferencia tenemos a Janne, una mujer que fue violada y trata de seguir con su vida de una manera normal.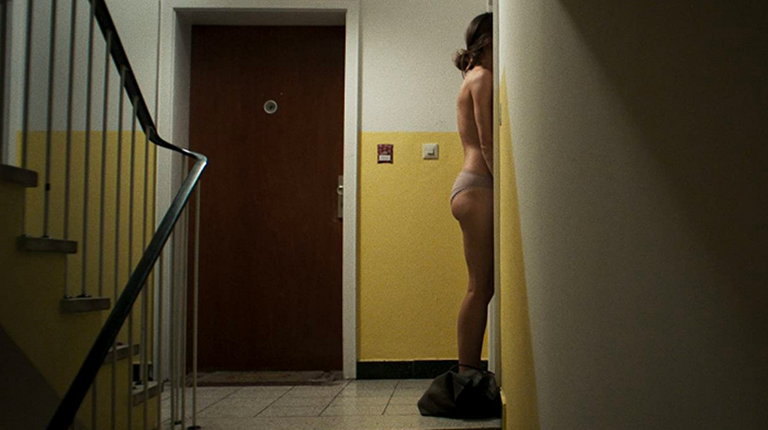 This film teaches us how not to deal with this kind of trauma, rather than focusing on the moment of the rape, on preparing ourselves psychologically for it. Janne keeps everything to herself and becomes a time bomb that you don't know when it's going to go off and drag everything around it.
There are men who excuse themselves behind the alcohol, try to blame the women because they were nice to them or because they simply treated them with courtesy, but no, the blame is never on the victim, or the clothes she wore, or anything; it doesn't even matter if she was really interested in you and at the last moment she said no, you have to understand that it's not no, and if you go beyond that limit you are a rapist.

Esta película más que centrarse en el momento de la violación, en prepararnos psicológicamente para eso, nos enseña a cómo no lidiar con ese tipo de traumas. Janne se guarda todo para sí misma y se convierte en una bomba de tiempo que no se sabe cuándo va a explotar y arrastrar con todo lo que hay a su alrededor.
Hay hombres que se excusan detrás del alcohol, intentan echarle la culpa a las mujeres porque eran agradables con ellos o porque simplemente los trataban con cortesía, pero no, la culpa nunca es de la víctima, ni de la ropa que vestía, ni nada; ni siquiera importa si de verdad estaba interesada en ti y en el último momento dijo que no, hay que entender que no es no, y si traspasas ese límite eres un violador.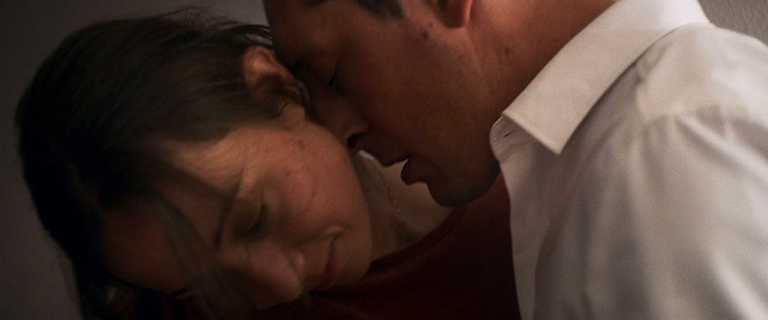 The film starts in the middle of a typical day, and ends that way. Cut scenes, the camera following the person everywhere; the photography and the color palette doesn't stand out at all, it's totally neutral, it can be one more film of the bunch, and it is, but that doesn't stop me from loving it.
I forgot to give you the warning at the beginning, it's not an excellent film, but it's not bad either, it's a film of the bunch, but when you see it it stops being so because of the subject it deals with. Rape is the last thing on the screen, but the consequences are too strong to ignore.

La película comienza a la mitad de un día cualquiera, y así mismo termina. Escenas cortadas, la cámara siguiendo a la persona por todos los lugares; la fotografía y la paleta de colores no destaca en absoluto, es totalmente neutro, puede ser una película más del montón, y lo es, pero no por eso me deja de gustar.
Olvidé darles la advertencia al principio, no es una película excelente, pero tampoco es mala del todo, es una película del montón, pero al verla deja de serlo por el tema que aborda. La violación es lo que menos llega a estar en pantalla, pero las consecuencias son demasiado fuertes como para ignorarlas.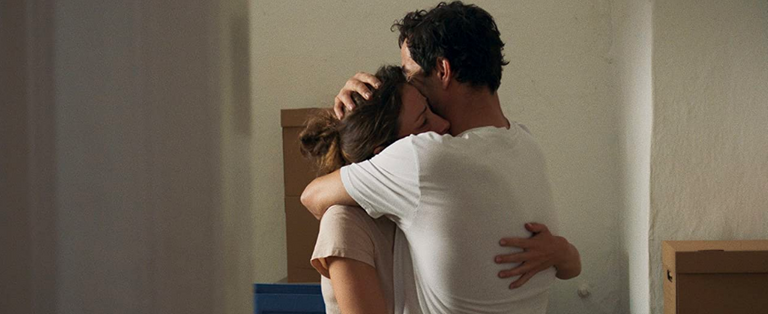 Trying to get on with your life after a traumatic event like rape without trying to deal with all the feelings and thoughts you are having is a mistake. Janne tries to do that and all she does is make everything around her worse, until she finally explodes and doesn't know what to do. She had her jerk off, and normally she would have sought support from him, but she didn't.
People hate to be victims, to be pitied, to feel weak and vulnerable, so she built a strength around herself that gradually cracked and it was too late when she collapsed, doing more harm than good. In addition, she had to keep seeing and treating her rapist, not just once. The strength she had to have to endure seeing her rapist more than once was too much. I hated that bastard like you have no idea.

Intentar seguir con tu vida después de un evento traumático como lo es una violación, sin intentar hacerle frente a todos los sentimientos y pensamientos que estás teniendo es un error. Janne trata de hacer eso y lo único que hace es empeorar todo a su alrededor, hasta que por fin explota y no sabe qué hacer. Ella tenía su pajera, y lo normal hubiera sido que ella buscara apoyo en él, pero no fue así.
Las personas odian ser victimas, dar lástima, sentirse débiles y vulnerables, así que ella construyó una fortaleza a se alrededor que poco a poco se fue resquebrajando y fue muy tarde cuando se derrumbó, haciendo más daño que bien. Además, ella tuvo que seguir viendo y tratando a su violador, no fue una sola vez y ya. La fortaleza que tuvo que tener para aguantar ver a su violador más de una vez fue demasiada. Odié a ese desgraciado como no tienen idea.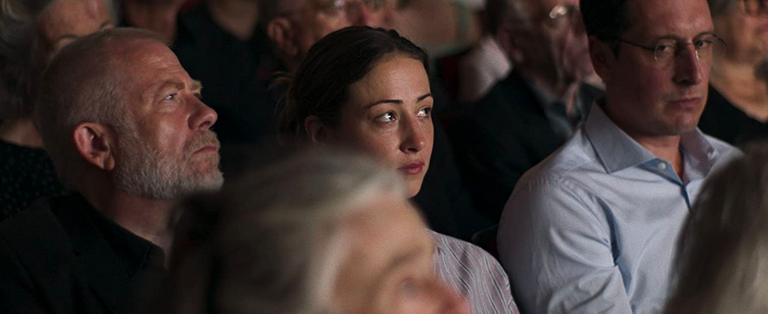 I hated him like you have no idea! Anyway, here I am going to leave you the trailer to see if you dare to watch this movie. I don't regret having done it, but I wouldn't see it again. It moves too many feelings in me and I don't want to.
The everydayness with which rape and its consequences are represented in this film is very alarming, but it's the truth, it happens in the real world and we have a lot to be alarmed about, these are things that shouldn't happen, but they do happen, it's in us if we want them to keep happening.

¡Lo odié como no tienen idea! En fin, aquí les voy a dejar el trailer para ver si se atreven a ver esta película. No me arrepiento de haberlo hecho, pero no la volvería a ver. Mueve demasiados sentimientos en mí y no quiero.
La cotidianidad con la que está representada la violación y sus consecuencias en esta película es muy alarmante, pero es la verdad, así sucede en el mundo real y tenemos mucho para alarmarnos, son cosas que no deberían suceder, pero suceden, está en nosotros si queremos que sigan sucediendo.