Hola amigos, buenas vibras para todos.
Hello friends, good vibes everyone.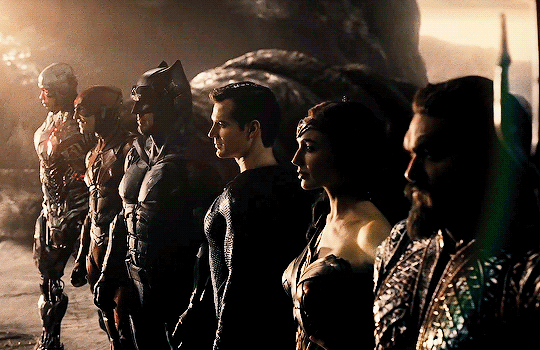 Desde pequeño siempre he sido un verdadero fanático de todo el universo de DC Comics, incluso más que el de Marvel, siempre veía aquella comiquita que se llamaba "Los Super Amigos" que no eran más que todos estos héroes salvando a la tierra infinitas veces siendo el Palacio de Justicia su centro de operaciones. Superman, Batman y Robin, Flash, La Mujer maravilla, Linterna Verde, Aquaman, Cyborg, Batichica, El Hombre Halcón, El detective Marciano, etc, etc... La verdad es que puedo seguir infinitamente.
Since I was little I have always been a true fan of the entire DC Comics universe, even more than Marvel, I always saw that little comic called "The Super Friends" who were nothing more than all these heroes saving the earth infinitely many times being the Palace of Justice its center of operations. Superman, Batman and Robin, Flash, Wonder Woman, Green Lantern, Aquaman, Cyborg, Batgirl, Hawkman, Martian Detective, etc, etc ... The truth is that I can continue infinitely.
Y siempre me ha gustado más DC Comics porque las historias de todos sus personajes tanto héroes como villanos me han llamado más la atención, creo que son más profundas. Pero entonces que pasa? - que las películas de Marvel desde casi siempre han sido muchísimo mejores que las de DC, eso es una verdad del tamaño del espacio. Claro, hay sus excepciones: la primera de la Mujer Maravilla, la de Aquaman, Shazam y esta que les vengo a hablar hoy.
And I have always liked DC Comics more because the stories of all its characters, both heroes and villains, have caught my attention, I think they are deeper. But then what happens? - that Marvel movies have almost always been much better than DC's, that's a truth about the size of space. Sure, there are exceptions: the first of Wonder Woman, Aquaman, Shazam and this one that I came to speak to you today.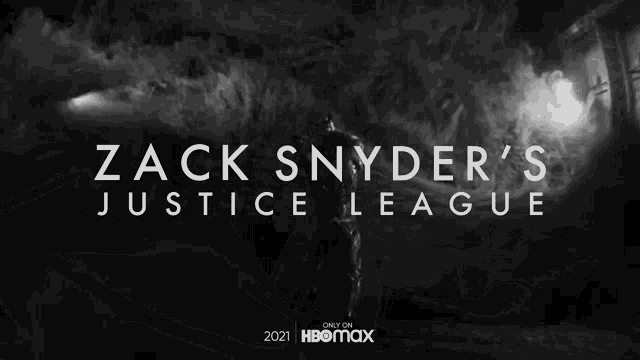 Lo primero que hay que decir es que Zack Snyder SALVÓ a DC Comics del fracaso que había sido esta película en el 2017.
The first thing to say is that Zack Snyder SAVED DC Comics from the failure that this movie had been in 2017.
Sinopsis // Synopsis.
Superman está muerto y murió en un acto heroico pero eso no detiene al mal. En vista de eso, Bruce Wayne decide comenzar a formar un grupo de superhéroes con la esperanza de poner fin a lo que se avecina, una amenaza de niveles catastróficos y por tal motivo busca ayuda en Diane Prince (La Mujer Maravilla) para que lo asista en este reclutamiento.
Superman is dead and he died in a heroic act but that does not stop the evil. In view of this, Bruce Wayne decides to start forming a group of superheroes in the hope of putting an end to what is coming, a threat of catastrophic levels and for this reason he seeks help from Diane Prince (Wonder Woman) to assist him in this recruitment.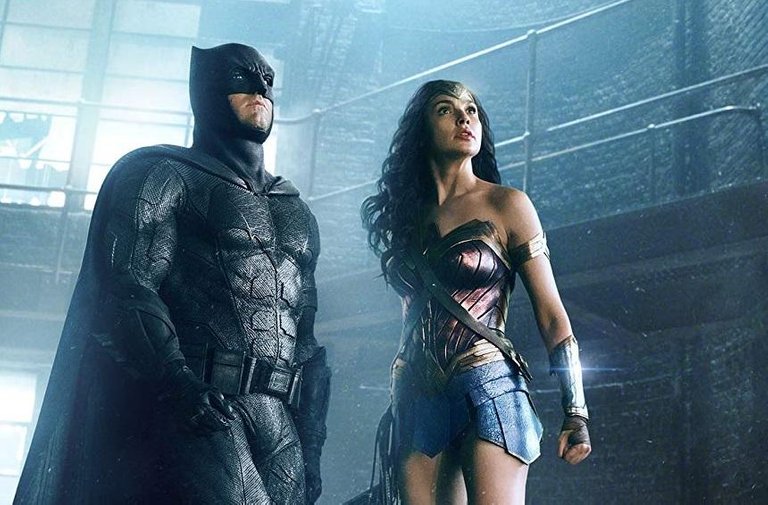 Lógicamente esa no será una tarea sencilla ya que cada uno de estos metahumanos tiene sus propias batallas, sus propios conflictos con los cuales tienen que lidiar primero antes de tomar la decisión de unirse a esta cruzada. Por un lado está Aquaman quien no tiene intención alguna en colaborar con los humanos ya que él es mitad humano, mitad de Atlantis pero tampoco quiere saber nada de su pueblo bajo el mar. Cyborg es un joven que lo ha perseguido la tragedia, tras perder a su madre en un accidente Victor queda al borde de la muerte y es su padre, un científico reconocido, quien lo "reconstruye" para así salvarle la vida.
Logically that will not be an easy task since each of these metahumans has their own battles, their own conflicts with which they have to deal first before making the decision to join this crusade. On the one hand there is Aquaman who has no intention of collaborating with humans since he is half human, half Atlantis but he does not want to know anything about his people under the sea. Cyborg is a young man who has been haunted by tragedy. After losing his mother in an accident, Victor is on the brink of death and it is his father, a renowned scientist, who "rebuilds" him in order to save his life.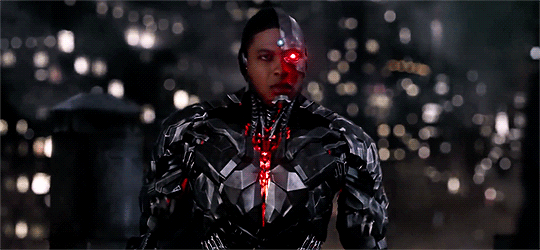 ---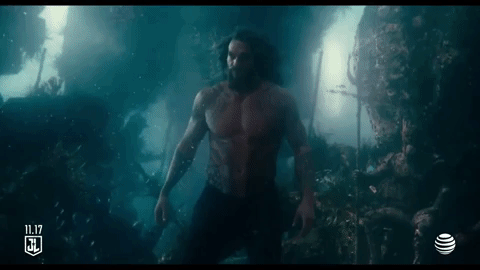 El único que no ofrece ninguna resistencia es Barry Allen o Flash. Barry es un joven aparentemente solitario, sin amigos, que lo único que está buscando es convertirse en policía forense y así tratar de ayudar a su padre, que está en prisión por un crimen que no cometió, el asesinato de su esposa y madre de Barry.
The only one offering no resistance is Barry Allen or Flash. Barry is a seemingly lonely young man, with no friends, who all he is looking for is to become a forensic policeman and thus try to help his father, who is in prison for a crime he did not commit, the murder of his wife and Barry's mother.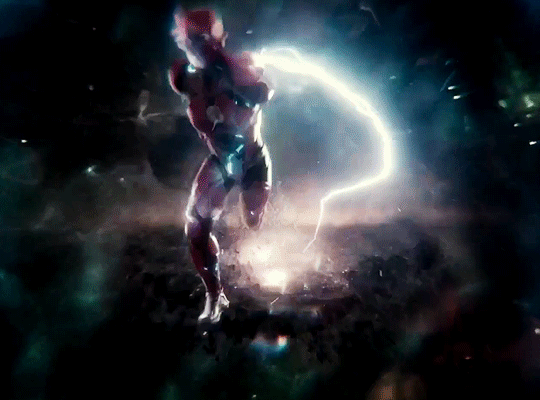 Pero cual es la amenaza? - A través de la historia han existido tres cajas que esconden un majestuoso poder, un poder oculto capaz de destruir mundos. Estas cajas han estado resguardadas por las amazonas, pueblo originario de la mujer maravilla, por Atlantis, dueños del mar y la tercera caja se quedó en el mundo de los humanos. Steppenwolf es el encargado de recolectar dichas cajas, en nombre de su amo y maestro Darkseid, para así conquistar la tierra.
But what is the threat? - Throughout history there have been three boxes that hide a majestic power, a hidden power capable of destroying worlds. These boxes have been protected by the Amazons, the original people of Wonder Woman, by Atlantis, owners of the sea and the third box remained in the world of humans. Steppenwolf is in charge of collecting these boxes, on behalf of his master and master Darkseid, in order to conquer the land.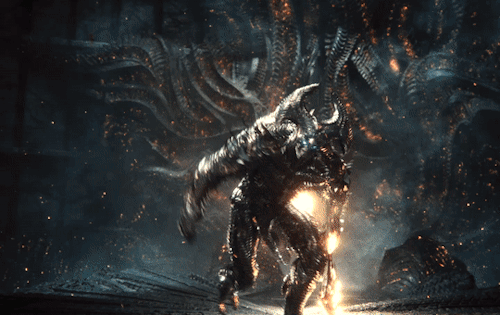 ---
Al final del día y después de muchos acontecimientos el equipo logra unirse y se preparan para lo que será una batalla épica entre el bien y el mal donde solo unidos podrán salir adelante y salvar al planeta.
At the end of the day and after many events, the team manages to unite and prepare for what will be an epic battle between good and evil where only united can they succeed and save the planet.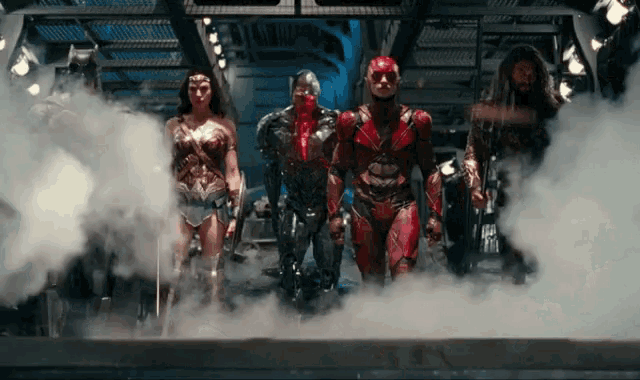 - Opinión.
En términos generales esta película es MIL veces mejor que la adaptación que hizo Joss Whedon quien masacró esta franquicia. Seguramente cuando la vean se darán cuenta que es casi igual a la del 2017 pero NO, no es así, esta es mucho más profunda, con correcciones técnicas y a nivel de historia que la hacen mucho más fiel a la original.
Generally speaking, this movie is a THOUSAND times better than the adaptation made by Joss Whedon who slaughtered this franchise. Surely when they see it they will realize that it is almost the same as that of 2017 but NO, it is not like that, this is much deeper, with technical corrections and at the level of history that make it much more faithful to the original.
Entre las cosas que cambiaron fue la apariencia de Steppenwolf a una mucho más lograda y siniestra. Además de que la primera batalla con las Amazonas es mucho mas larga y de más nivel. Se profundiza más la historia de Aquaman, la introducción de Barry Allen también cambia bastante y para mejor, la versión de Cyborg en esta es mucho más humana y sincera, el traje de Superman es NEGRO, Flash viaja en el tiempo, etc, etc.
Among the things that changed was Steppenwolf's appearance to a much more accomplished and sinister one. Besides that the first battle with the Amazons is much longer and of a higher level. The story of Aquaman is further deepened, the introduction of Barry Allen also changes a lot and for the better, the version of Cyborg in this is much more human and sincere, Superman's suit is BLACK, Flash travels in time, etc, etc.
La verdad es que esta película es muy solida y el mejoramiento fue de 180 grados. A todos los fanáticos se las recomiendo sin pensarlo, eso si, son CUATRO HORAS de duración divididos en varios capítulos. La pueden ver a través de HBO MAX. Por ponerle una calificación le pondría un 9/10.
The truth is that this film is very solid and the improvement was 180 degrees. I recommend them to all fans without thinking, but its FOUR HOURS of duration divided into several chapters. You can watch it on HBO MAX. For putting a rating I would give it a 9/10.
Bueno amigos por hoy es todo, espero que les haya gustado.
¡Un abrazo a todos y nos leemos en la próxima!
Well friends for today is everything, I hope you liked it.
¡A hug to everyone and we will read next time!