[Eng-Esp] Ms. Marvel: Reading keys for the series (Episode 3)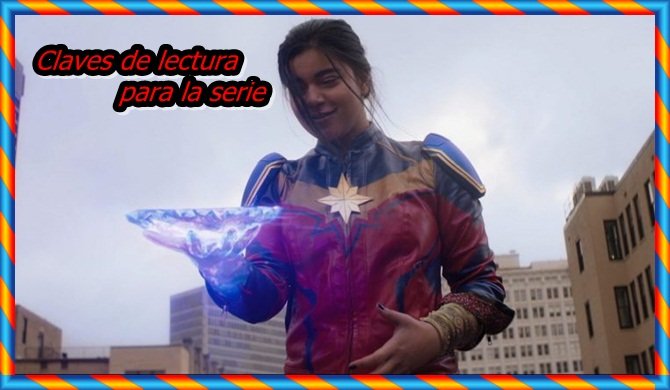 Source
The third episode of Ms. Marvel was for me fundamental to understand a little more this series, I have divided this into three parts this post that develop a little what I understand for each of them, obviously with a few spoilers because what I want with this series is to look a little beyond the production from what the same offers us.
Mysteries are solved
Finally, we are clarified a little, and according to a particular version or perspective, the origin of Kamala Khan's powers, but also the true intentions of those who claim to be part of her family as well as the revelation of her identity as a superheroine to her friend Nakia.
Particularly here it strikes me that with everything that develops here we find several interesting elements to continue dabbling in all that Marvel has to offer. Now, this atmosphere of mystery also seems to accompany our protagonist who already begins to make more of her costume, which indicates that her identity will not be revealed, a bit in the style of Spider-Man another young hero of the "neighborhood", which makes her feel a character a little closer even if she keeps her secrets.
This masked heroics also makes me consider how interesting is the value of selfless altruism of serving the good of the community even if you are not personally recognized for what you have done, I feel it very much in the style of Kamala, a teenager who has always wanted to be a heroine and now that she has been given this gift she will totally put it to the service of others.
El tercer episodio de Ms. Marvel fue para mí fundamental para entender un poco más esta serie, he dividido en tres partes este post que desarrollan un poco lo que entiendo por cada una de las mismas, evidentemente con un poco de spoilers porque lo que quiero con esta serie es mirar un poco más allá de la producción desde lo que la misma nos ofrece.
Se resuelven los Misterios
Por fin se nos aclara un poco, y según una versión o perspectiva particular, el origen de los poderes de Kamala Khan, pero también las verdaderas intenciones de quienes dicen formar parte de su familia así como la revelación de su identidad como superheroína ante su amiga Nakia.
Particularmente aquí me llama la atención que con todo lo que aquí se desarrolla nos encontramos con varios elementos interesantes para seguir incursionando en todo lo que Marvel tiene para ofrecernos. Ahora bien, esta atmósfera de misterio también parece va a acompañar a nuestra protagonista que ya empieza a confeccionar más su traje, lo que indica que no se revelará su identidad, un poco al estilo de Spider-Man otro joven héroe del "vecindario", lo cual la hace sentir un personaje un poco más cercano aún cuando guarde sus secretos.
Esta heroicidad enmascarada también me hace considerar lo interesante que es el valor del altruismo desinteresado de servir el bien de la comunidad aunque no te reconozcan personalmente lo que hayas hecho, lo siento muy al estilo de Kamala, una adolescente que siempre ha querido ser una heroína y que ahora que se le ha otorgado este don lo pondrá totalmente al servicio de los demás.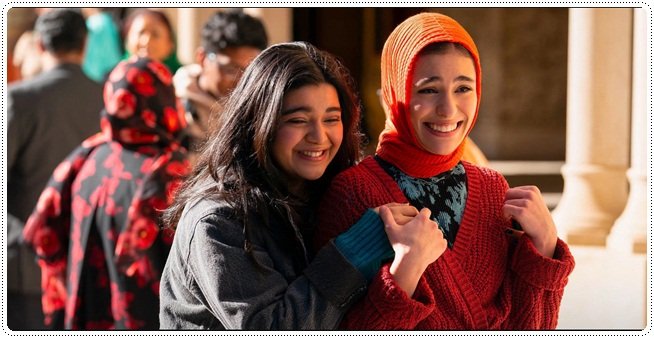 Source

A familiar tone
The whole series maintains this tone, however here it stands out in a special way since it is the wedding of Kamala's brother, which is surrounded by the respective family ceremonies and, above all, the advice of those who sincerely want the best of this relationship. For example, in a dialogue with his father, it is charming how he makes her realize that family comes first and therefore the most valuable thing.
This is touching and leaves important lessons for our new heroine, especially since the episode begins with the introduction of a supposedly new and real family. I say supposed because, in the end, their true intentions are not clear, so they could have hidden important information from her.
Regardless of all this, these types of scenes are to be valued in Marvel Studios because they also lead us to understand the superhero from its context, in this particular case it is very relevant because it is related to the powers that Ms. Marvel has. Therefore, in addition to understanding the context, it is also a greater understanding of the character, in her emotions, and from the inside.
Un tono familiar
Toda la serie mantiene este tono, no obstante aquí resalta de manera especial ya que es la boda del hermano de Kamala, el cual está rodeado de las ceremonias familiares respectivas y, sobre todo, de los concejos de aquellos que sinceramente quieren lo mejor de esta relación. Por ejemplo, en un diálogo con su padre es encantadora la forma en que le hace caer en cuenta que la familia es lo primero y, por lo tanto, lo más valioso.
Esto resulta conmovedor y le deja importantes enseñanzas a nuestra nueva heroína, sobretodo porque el episodio comienza con la presentación de una supuesta nueva y verdadera familia. Digo supuesta porque al final no están clara sus verdaderas intenciones, por lo tanto pudieron haberle ocultado información importante.
Independientemente de todo esto, este tipo de escenas son de valorar en Marvel Studios porque también nos llevan a comprender al superhéroe desde su contexto, en este caso particular es muy relevante ya que guarda relación con los poderes que Ms. Marvel posee. Por eso, además de comprender el contexto también es una mayor comprensión del personaje, en sus emociones y desde el interior.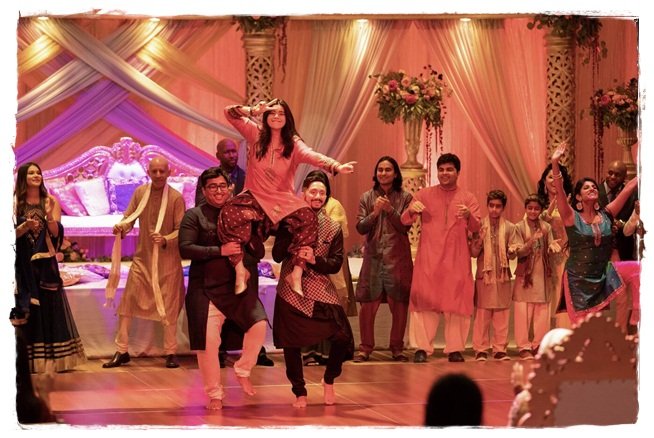 Source

The action begins
After the first and second episodes were introducing us to this new superheroine and her adaptation to her new life, in this one we can see her more in motion, even compared to the rescue action that the second episode showed us, we can perceive an evident evolution.
I can not deny, that it is exciting this kind of scene is because it is one of the things where Marvel stands out, even when we know that it is a series where the budget is not the same as the Cinema, fans appreciate these moments, as it is where the characters demonstrate the real effectiveness of their powers and/or abilities.
This case is special because being literally a rookie our protagonist at the same time that she is learning about her qualities is being released in them, so as we move forward in this series we can expect a greater appropriation and development of Kamala around her powers, therefore, I consider key what this episode presents us, as it accelerates its growth path in this regard.
Empieza la acción
Luego de que el primer y segundo episodio nos fueron presentando a esta nueva súper heroína y la adaptación de la misma a su nueva vida, en este la podemos contemplar más en movimiento, incluso en comparación con la acción de rescate que nos mostró el segundo episodio podemos percibir una evolución evidente.
No puedo negar, es emocionante este tipo de escena porque es una de las cosas donde Marvel se destaca, aún cuando sabemos que es una serie donde el presupuesto no es el mismo que el del Cine, los fans apreciamos estos momentos, ya que es donde los personajes demuestran la real eficacia de sus poderes y/o habilidades.
Este caso es especial ya que por ser literalmente una novata nuestra protagonista a la par que va aprendiendo sobre sus cualidades se va estrenando en ellas, por lo que a medida que avancemos en esta serie podremos esperar una mayor apropiación y desenvolvimiento de Kamala en torno a sus poderes, por eso, considero clave lo que nos presenta este episodio, ya que acelera su camino de crecimiento al respecto.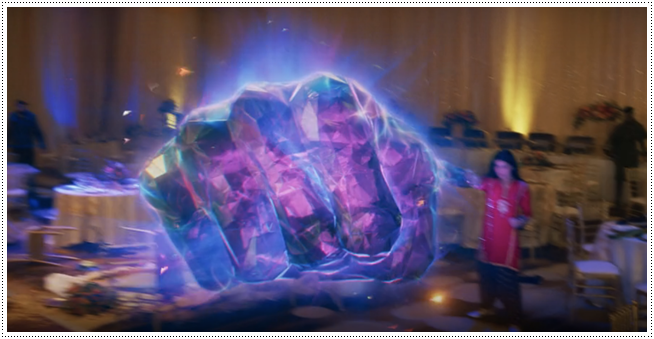 Source

Thank you very much for having accompanied me in the reading of this post, wishing you always the best and that we can meet again in the next publication, I say goodbye, see you later.
Muchas gracias por haberme acompañado en la lectura de este post, espero tus comentarios y que nos podamos volver a encontrar en una próxima publicación, hasta luego.


---
---
---
---

---

---
---